2021 Living Room Color Trends in Omaha, NE
March 24, 2021 09:00 AM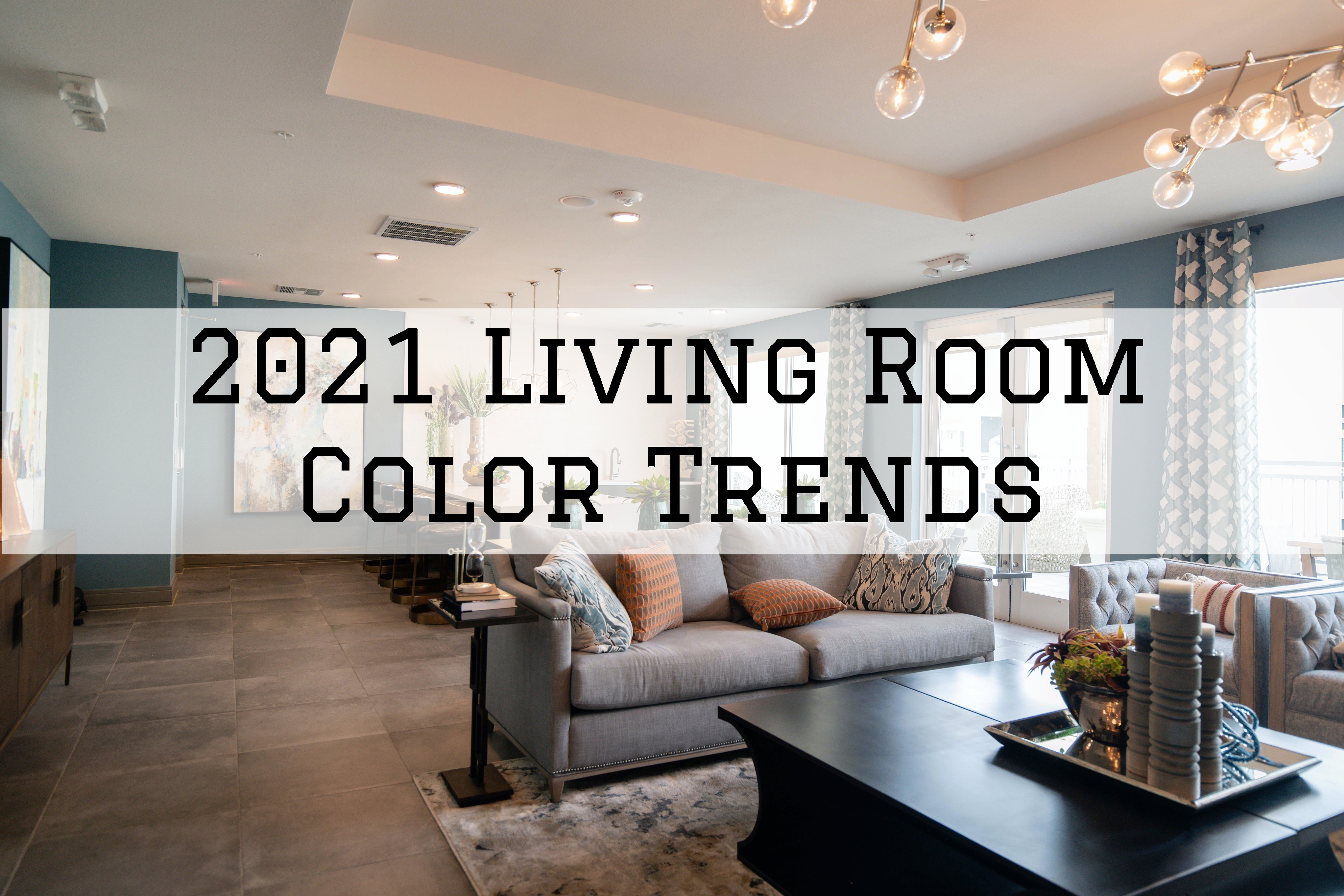 2021 LIVING ROOM COLOR TRENDS

If you're looking for new paint color options to update your living room, the first thing that pops into your mind is the 2021 living room color trends.
However, just knowing the color trends isn't enough; there are many aspects that must be considered when choosing colors for your living room.
The color that you will choose should be a perfect match for your existing furniture and textures.

WITH THAT IN MIND, HERE ARE SOME 2021 LIVING ROOM COLOR TRENDS IN OMAHA, NE.

1. Gray

Gray is an elegant neutral that will make your living room look modern yet timeless.
It has a warmth to it that makes it a better option compared to other paint colors.
A lighter shade of gray can also provide a good background for your furniture and decoration in your living room.
If you don't like the look of gray walls, you can try painting your chimneypiece or crown molding with a darker shade of gray.

2. Blue

Painting your living room with a calming yet eye-catching shade of blue will bring color to your home this 2021.
It will surely make a statement while exuding a soothing, comfy vibe whenever you're at home.
Especially now that many people around the world cannot travel due to the pandemic, home is where you'll stay most of the time.
To make you feel more relaxed at home, the blue color is the perfect choice for your living room.

3. Black

If statement walls are what you're looking for, consider painting your living room with a black color this 2021.
Black living rooms continue to gain popularity and have been a trend over the past few years.
Many people think that black color makes a room look small, however, it's not true.
The black color adds depth to your living room that can be experimented with in many different ways.

4. Green

Green is the color that can also make you feel relaxed whenever you're looking at it.
This color reminds you of all the beautiful things that can be found in our nature such as trees, plants, grass, and many more.
It is also the perfect color for people looking for a stronger color with a modern feel but also wants a calming ambiance along with it.

5. Red

Many people don't even bother thinking of painting their living rooms with a red color.
However, the right shade of red will make your living room look effortlessly stylish during the daytime.
Not only that, but it also radiates a cozy feeling at night which is perfect for spending quality time with your family.
Especially that most of us now choose to stay at home due to the pandemic.

6. Beige

The color beige is a classic, popular choice that will always look good in your living room.
Neutral paint color such as beige is not so attractive that makes it easy to match with many classic furniture for your home.
Beige, unlike the white color, is not so bright and can make your living room look stunning.
It also makes your living room feel comfortable enough that makes anyone want to sit and relax there.

7. Yellow

Lastly, if you want to add life to your living room, consider choosing the color yellow.
It is a fun and beautiful color that is perfect for people who love vivid colors and want a touch of sunshine inside their home.
Yellow can be so bright as it is the same color as the sun, however, the right shade can brighten up any living room without hurting the eye.
If you need a professional to help you with your cabinet refinishing in Omaha, NE, our team at Brush & Roll Painting can help.
TO GET STARTED WITH US, BOOK A FREE ESTIMATE BELOW OR CALL US at 402-932-9764 FOR MORE DETAILS.