2021 Kitchen Island Trends
April 21, 2021 09:39 AM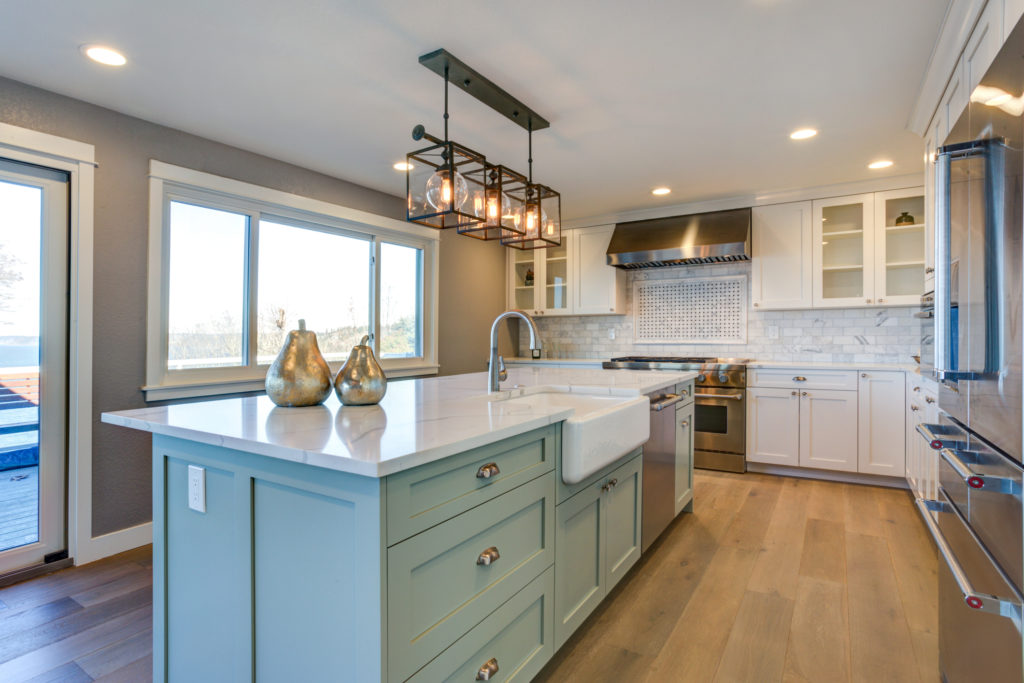 The kitchen is the heart of your home, where friends and family gather and build relationships. If you have a kitchen island, then you know how useful they can be, as it is used for prep and storage, for early mornings chats over a cup of coffee, homework central (if you still have children at home), and a place to lean as you enjoy a glass of wine at the end of a long day.
There's no reason this well-loved area can't also be one of the most eye-catching areas of your home as well. Design/color trends constantly change, but we've had our eye on a few kitchen island styles that we believe will be around for quite a while.
1.Freestanding Island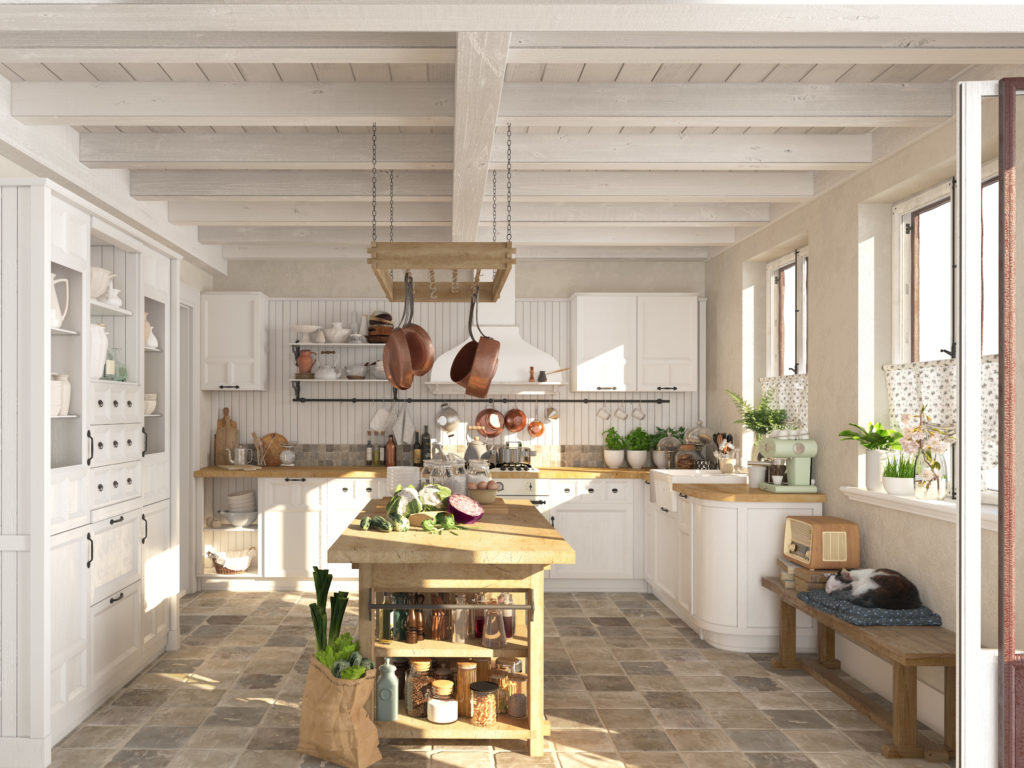 This trend is an instant classic! Footed islands make the room feel more open without losing any counter space. Most of these islands have a lower shelf for storage, combining this style with the trend of open cabinetry. Stainless steel chef's tables are also included in this category. They're good for the same reasons they're used in industrial kitchens, they're easy to sterilize for food prep, and the lower shelf is suitable for pans.
2. Wood Island with Painted Cabinets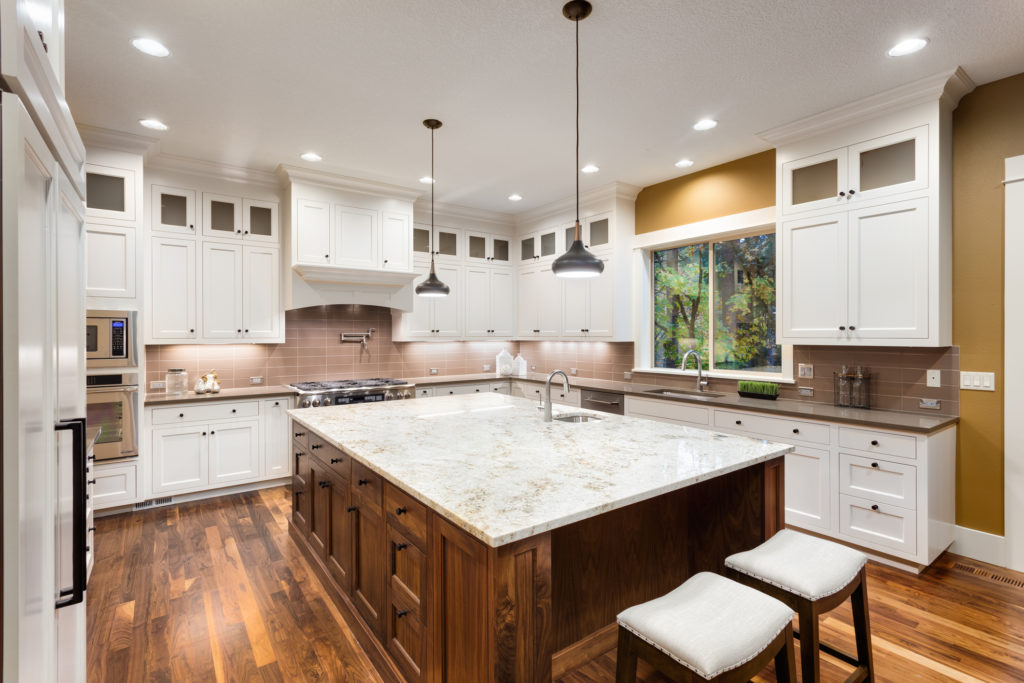 This trend has been around for a long time, but we don't see it going anywhere! Two-toned cabinets (uppers a light color, lowers a darker color) look amazing, but having your island stand out draws the eye to the center of the room, making your kitchen look bigger.
3. Pop of Color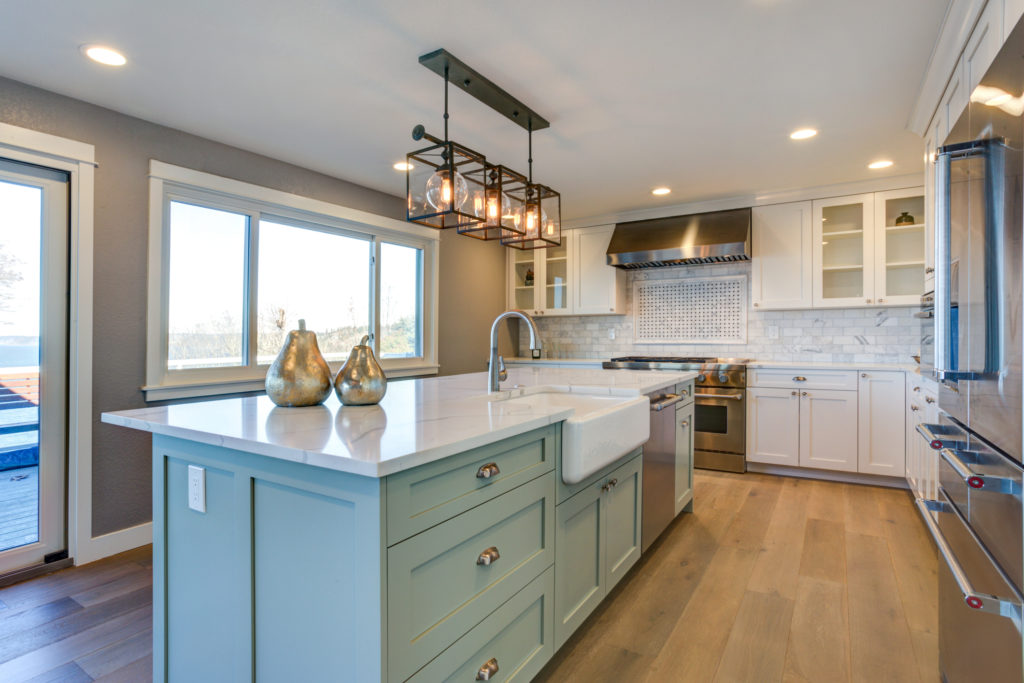 This past year was quite a year of color. Some designers think the gray and all-white everything trend may have hit its peak (although we are not so sure we agree with them), but it's apparent that colorful cabinets are increasing in popularity. We know this design style might not be for everyone, so let's start small. Throw some color on your island - even if it's a neutral color! Lots of colors come off as neutral; it's just a matter of tone and shade. However, don't be afraid of a rich, bold color either. The possibilities are endless! Trying color on your island is an easy way to incorporate some interest in your kitchen.