2021 Modern Kitchen Color Trends in Omaha, NE.
April 10, 2021 08:00 AM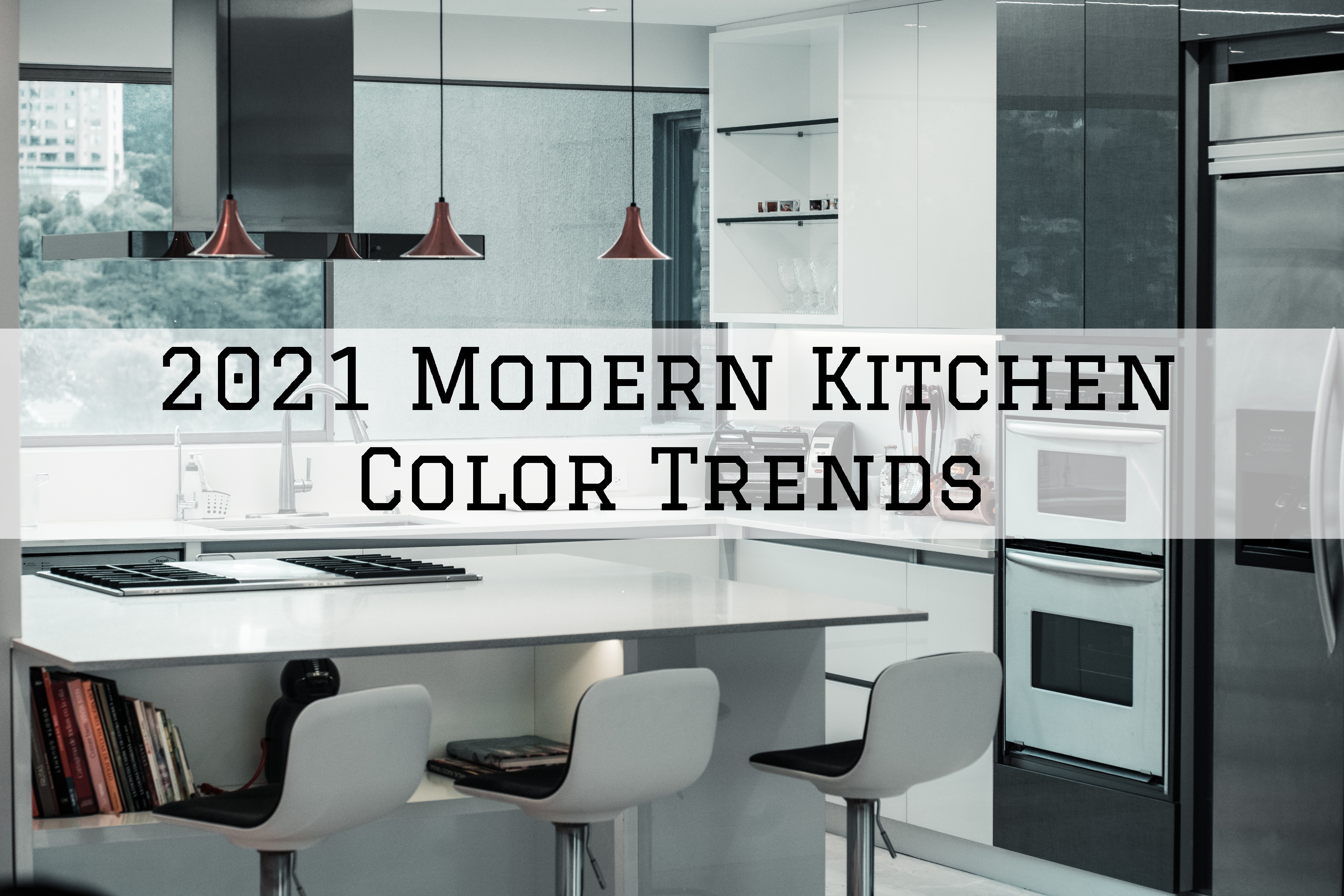 2021 MODERN KITCHEN COLOR TRENDS
When we talk about colors for your kitchen, it's best to look for 2021 modern kitchen color trends that everyone is talking about these days.
The kitchen in the past is limited to the colors white, brown, or gray, but this concept changed over time.
We'll show you the top colors in the current trend that you can choose from to make your kitchen look modern and updated.
HERE ARE THE 2021 MODERN KITCHEN COLOR TRENDS IN OMAHA, NE.
1. Green
Green is one of the most popular colors for a modern kitchen in 2021.
Shades of green such as mint green, olive green and Hunter, sage green, and apple green will surely bring freshness to your kitchen.
Not only will it be a top choice for the kitchen this 2021, but it's also an excellent choice for any other room or section of your home.
2. Red
The red color is also on the list since colorful modern kitchens are said to be a trend this 2021.
Shades of red that are too bright may look a bit intimidating, but muted red on the contrary makes your kitchen look elegant and stylish.
The right shade of red is the key for your kitchen to achieve the perfect combination of elegance and style.
You may also pair it with neutral grays, or even experiment with daring colors without it being so overpowering.
3. Blue
Blue is another color that is a classic choice for a modern kitchen.
Shades of blue like pastel blue, turquoise, and indigo blue are your best choice if you're looking for a calming effect.
You might also like a darker shade like navy blue which can make your kitchen look more sophisticated and elegant.
4. Pink
Pink is being used a lot in modern interior designs these days.
Old rose is one of the best choices for your modern kitchen that adds a bit of sophistication to it.
Another shade of pink that brings a lot of energy to your modern kitchen and complements white is pastel pink.
Some people also consider combining the colors old rose and mustard; mustard is not a traditional color for kitchens, however, it blends surprisingly very well with an old rose.
5. White
White is a timeless and classic choice not just for your kitchen, but also for any other parts of your home.
It symbolizes cleanliness, freshness, and simplicity, which is perfect especially if you're looking for a formal, classic look for your kitchen.
But instead of pure white, you can try a classic cream as this shade gives warmth and is more relaxing.
It also goes well with almost any paint color, but it's best paired with darker shades to achieve perfect contrast.
6. Gray
Gray kitchen will help your home to get a classic and elegant look without spending too much effort.
Those who like the latest styles, combine lacquered white and metallic gray to achieve a modern and updated kitchen.
Gray is also extremely popular to most people when it comes to kitchen decoration.
It's very versatile, as it can combine well with almost any color such as lavender, tangerine, and even turquoise.
7. Black
If you want to add a statement to your kitchen, paint your kitchen cabinets and walls with black paint color and white for your lights and accessories.
Black and white is the most popular combination that can add a classy and elegant look to any part of your home.
If you have white kitchen cabinets, black adds contrast to it that makes it look more attractive.
If you need a professional to help you with your cabinet refinishing in Omaha, NE, our team at Brush & Roll Painting can help.
TO GET STARTED WITH US, BOOK A FREE ESTIMATE BELOW OR CALL US at 402-932-9764 FOR MORE DETAILS.