2022 Front Door Paint Color Trends in Omaha, NE
December 11, 2021 04:57 PM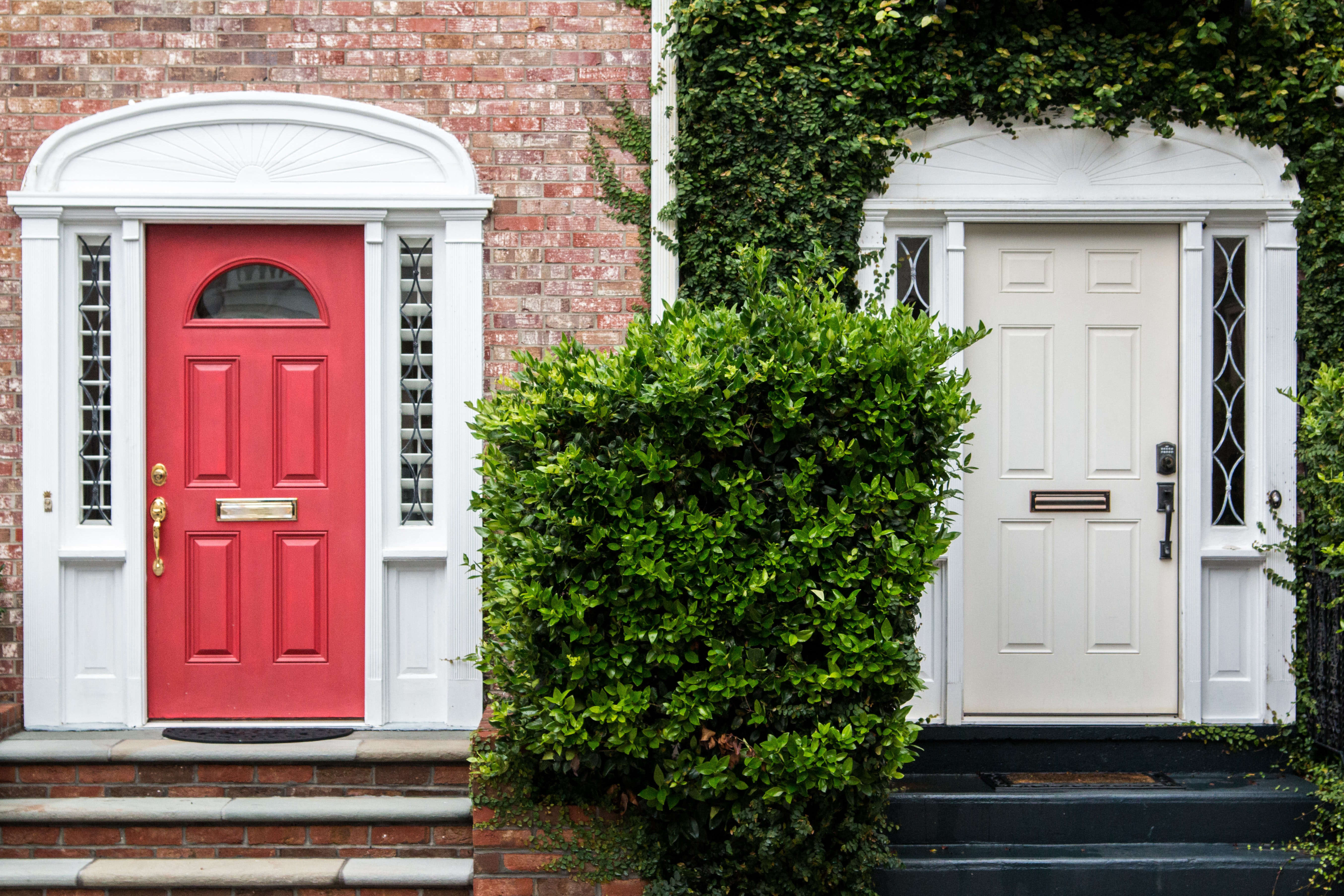 Don't underestimate the power of a front door! We all have one, but few consider the impact it makes on your home's aesthetic. Your porch and front door are the first impressions of your home, and the front door is your real focal point. While having a fresh, new coat of paint on your home's exterior is a great way to give your house a facelift, painting your front door is something smaller that can make a huge difference.
Are you looking to paint your front door? Not sure where to start with colors? You could stick with what you have but now's your chance to try something different. A beautifully painted front door can add a pop of personality and really bring out the design of your home. Our favorite color experts at Brush & Roll Painting rounded up a few trending front door paint colors for 2021 and 2022 in Omaha, NE. Read on to see some of our favorites!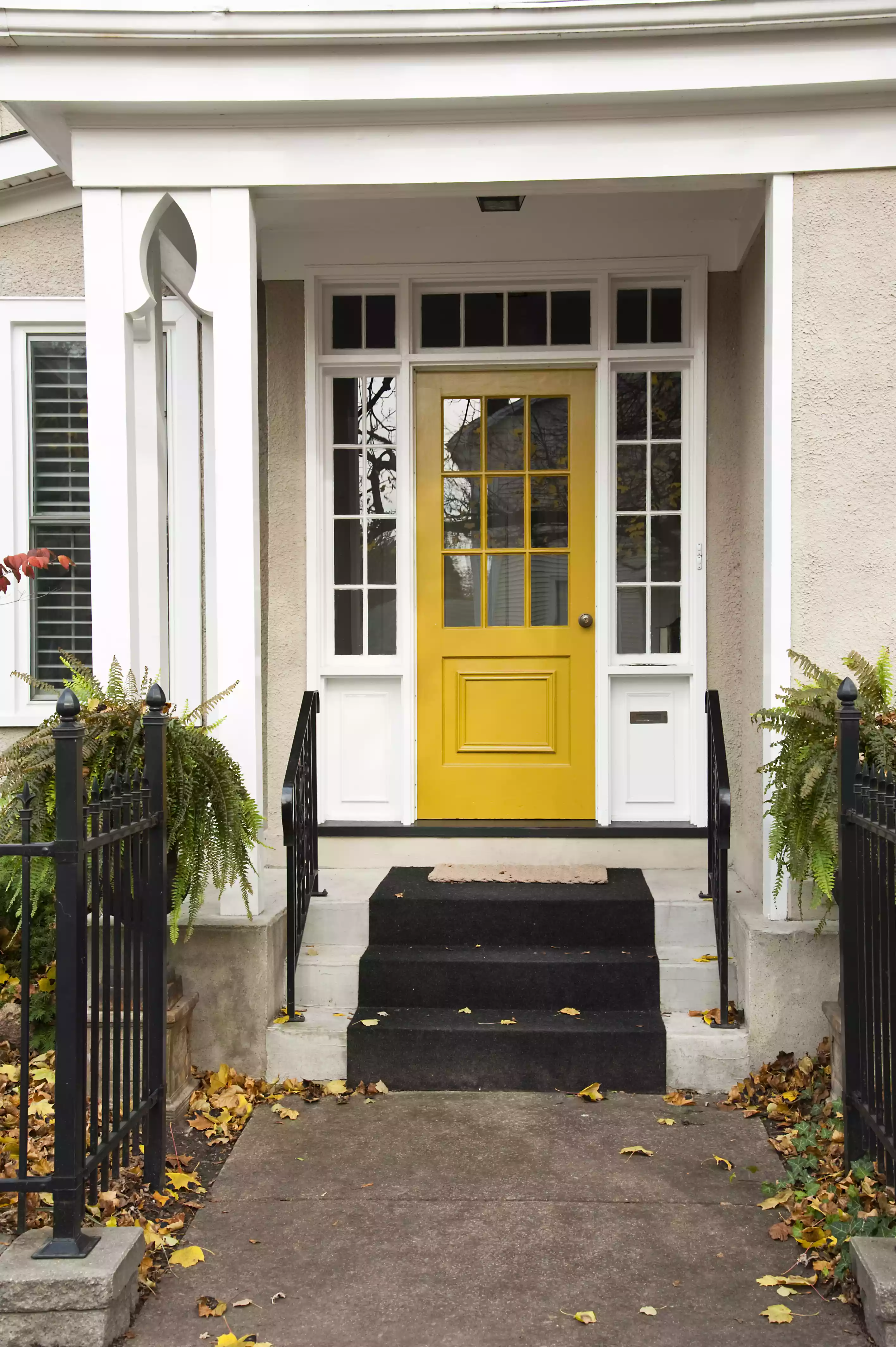 yellow
What better way to welcome guests into your home than with a bright, cheery yellow door? A front door painted yellow is vibrant and complements many neutral exterior paint colors. It can make a gray or white exterior really come alive. Yellow can set the tone for the rest of your home, even if you don't decorate with too much color on the interior. Think of it as just a pop of color for your house.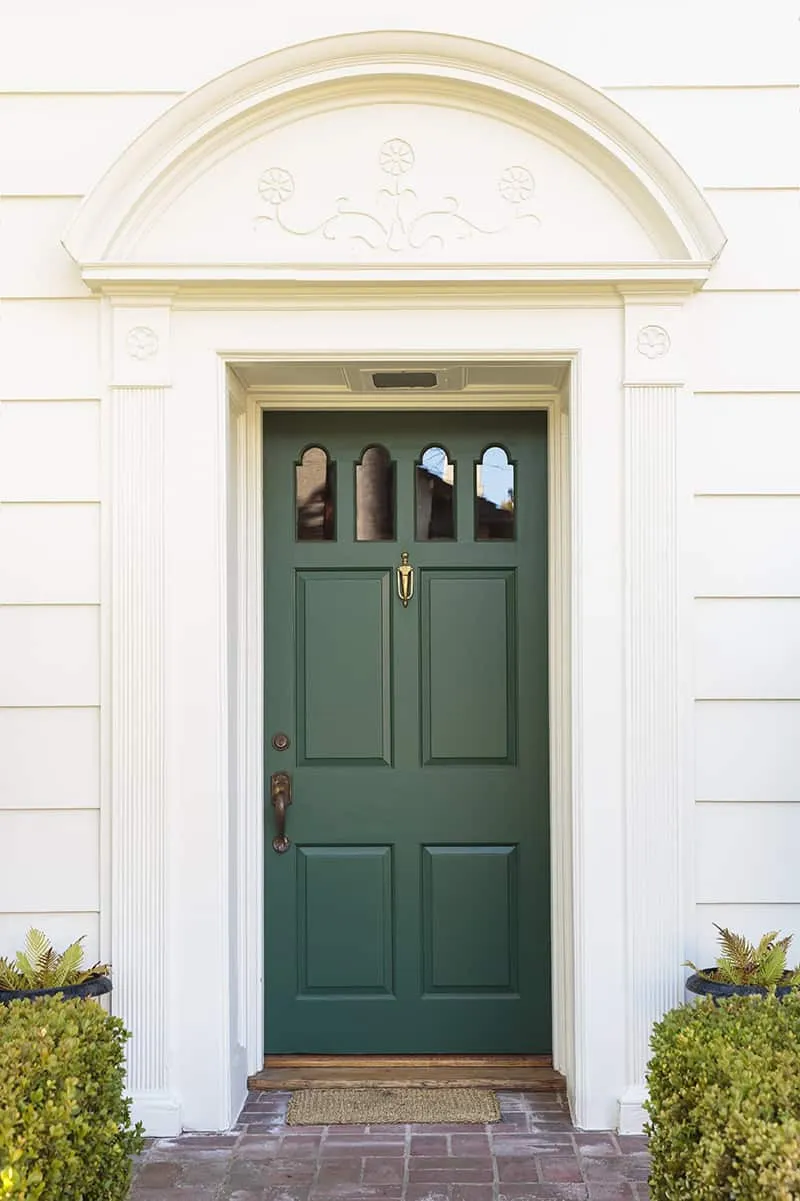 dark green
Your front door is the perfect place to have an element of surprise, so try a dramatic, dark color rather than a subtle door. A green front door is classic but has a touch of modern flair as well. It doesn't take away from landscaping or greenery on your porch—in fact, the color brings it out. Forest green is sophisticated and always a great choice for paint colors. It can also set the aesthetic tone for the rest of your home.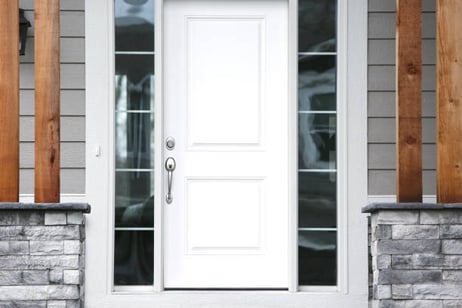 white
Whoever said white was a boring color didn't see the gorgeous front doors. A white front door will especially stand out and make a statement if you have a brick house or a darker paint color on the exterior. It's simple, timeless, and always looks good. Try a few different shades of white before you land on the right one for your front door.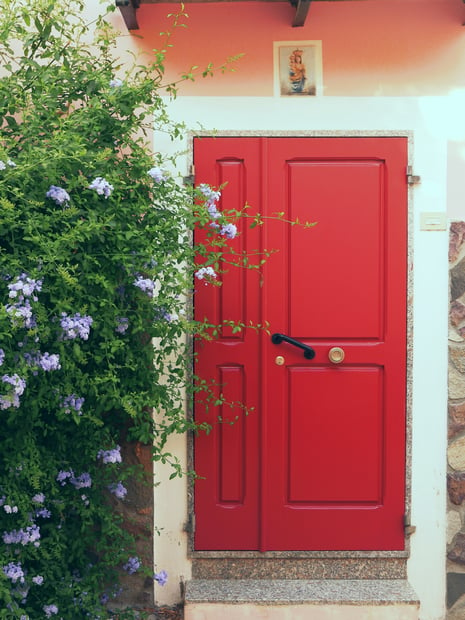 red
The drama and beauty of a red door are always in style, especially for 2022. According to early American traditions, a red door has historically meant "welcome." It was symbolic as a welcoming place for travelers to stay, but we also love the eye-catching curb appeal that a cherry red door provides. Remember, a front door is small but impactful, so don't shy away from something bold like red.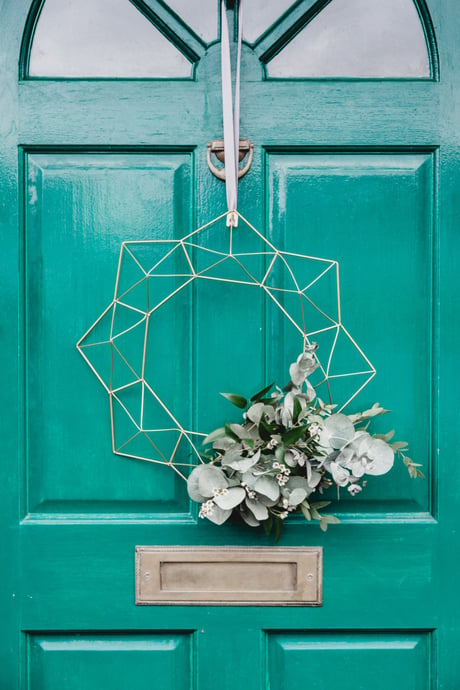 turquoise
Unexpected and head-turning, turquoise blue is becoming a more mainstream paint color for front doors. Any shade of blue is beautiful, but we love turquoise because it's somewhere between green and blue. It's contemporary yet still looks great juxtaposed with historic architecture.
No matter which paint color you choose for your front door, you're sure to make a striking statement. When going for a bold color, it's usually best in smaller doses, like on a front door or in a small room for interiors. Just keep in mind your porch, the style of your home, and your existing exterior color. But most importantly, have fun with your painting projects!
At Brush & Roll Painting, we know that home painting is a serious investment. We also believe that any paint job is only as good as the prep. If you want a quality paint job that will stand the test of time, give us a call at (402) 932-9764 or schedule an estimate online.