How to Clean Your Cabinets - Brush & Roll Painting
January 24, 2023 10:00 AM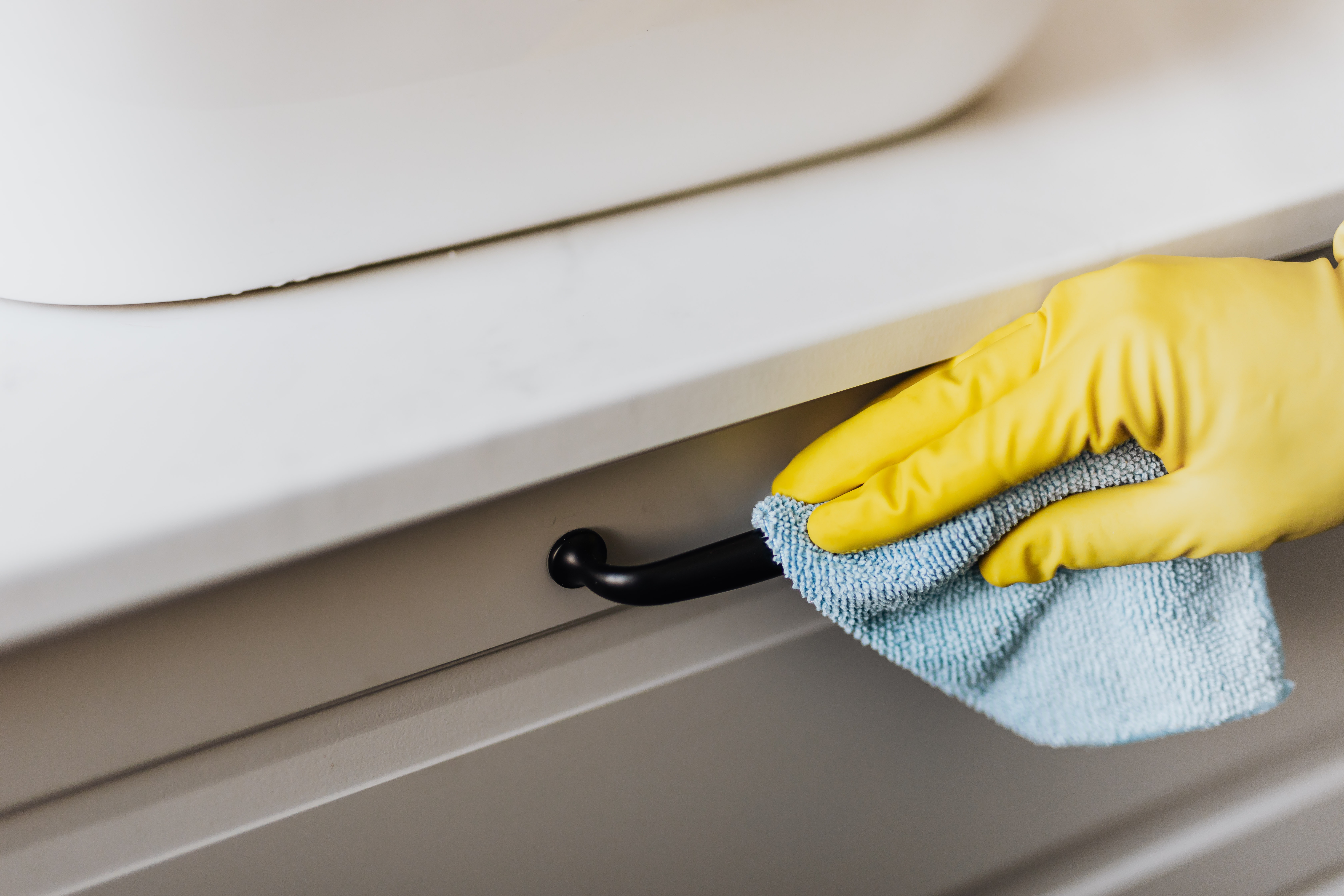 Cabinets are essential to any home, especially in kitchens, bathrooms, and laundry rooms. Whether you notice or not, you probably use your cabinets a lot, some more than others. Because they get used often, keeping them clean is important and will help them last longer.
Brush & Roll Painting has over 25 years of experience in refinishing cabinets. We take pride in our process of applying the strongest product to make cabinets look great and stay durable.
In this article, we will tell you what to use to keep cabinets clean and what can make them easiest to clean. By reading this, you will learn how to clean your cabinets.
How and When to Clean Your Cabinets
A cabinet with a good protectant coat only requires dish soap and water with a lint-free cloth to clean with. Special cabinet and wood sprays can be used on durable, chemical-resistant cabinets, but they are not necessary. A vinegar and water mixture is also a good choice for problem areas.
We recommend that you deep clean your cabinets monthly. However, it depends on how much use they get. The more you use your cabinets, and the space around them, the more they will need to be cleaned.
Beginning with dusting can help eliminate most of the dirt. Next, you can grab a soft cloth, warm water, and dish soap (like Dawn or Gain) to wipe any surface of your cabinets and drawers. Then you can dry it with another soft, lint-free cloth.
If you have any spills or notice any large spots, it is best to clean them right away.
All of your hardware can also be cleaned with soap and water while cleaning your cabinets.
If your cabinets are poorly finished, you must be careful while cleaning to avoid more chips, scratches, or peeling.
What Not to Use
Do not use anything that has strong chemicals, like acetone or paint stripper. Some cabinets are finished to be chemical resistant, but it is still not wise or necessary to use these harsh products.
Problem Areas
The biggest culprit of the kitchen is the natural oils and grime on your hands. When you touch the cabinets, oils from your skin stick to the surface and can build up over time. If not cleaned regularly, this may cause it to eat through the finish and, in worst-case scenarios, the wood. Water is also able to do this in large amounts.
The cabinets and drawers that hold silverware, plates, cups, etc. tend to get the dirtiest, as they are the most used. Also, cabinets and drawers near the stove and microwaves tend to get grime on them often as food particles become airborne during cooking.
Cabinets and drawer fronts become dirty on and around the handles the most. When cleaning, it is important to pay attention to this area to ensure no residue is left behind.
Although you do not see the top, dusting and cleaning upper cabinets is another area you won't want to miss.
What it Means When Your Cabinets Are Not Getting Clean
Cabinets that have not been protected with a strong and durable sealer, will be harder to clean and be prone to more scratches, nicks, fading, and peeling.
If you have been experiencing this with your cabinets, they might not have a strong protectant sealer on them. Perhaps you need to look into getting them refinished or most affordably, just getting a clear protectant coat on them.
Cabinets without a durable clear protectant, only last as little to a few months before they start to show damage.
Now that you know how to clean your cabinets, if you are considering refinishing your cabinets to increase their cleanability, look into the different types of cabinet finishes.