2021 Dining Room Color Trends in Omaha, NE
April 03, 2021 09:00 AM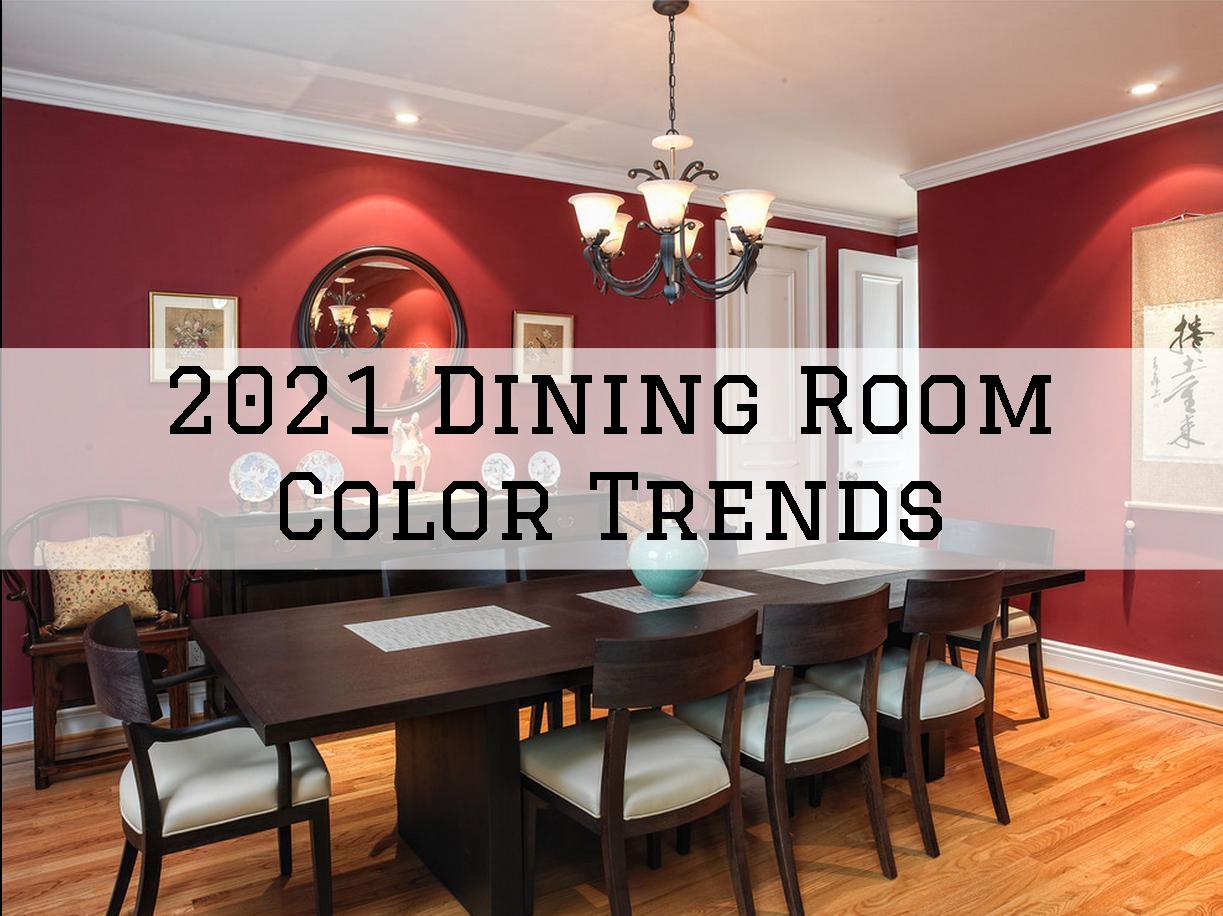 2021 DINING ROOM COLOR TRENDS
When choosing the paint color for your dining room, it's best to opt for the current color trends.
You may not know about this, but colors can influence us in many different ways.
In fact, many studies acknowledge the power of colors in influencing your moods, emotions, and even your appetite.
LET'S TAKE A LOOK AND CONSIDER THESE 2021 DINING ROOM COLOR TRENDS IN OMAHA, NE.
1. Shades of Red
The color red helps in promoting social interaction in your dining room and keeps the mood cheerful as well.
Many people believe that this color can boost appetite, that's why many Spanish restaurants choose the red paint color for their interior.
When we talk about red color, it doesn't necessarily mean that you have to choose the shades that are too bright.
Maroons or wine red are your best options to make your dining room look more classy and elegant.
2. Orange
The color orange will keep you alert while dining, and it's usually related to stability and warmth.
This color is a great way to create an atmosphere filled with comfort and coziness in your dining room that helps in food digestion as well.
If you think that it's too bright, adding a wooden table and chairs can balance out the color orange.
3. Yellow
Yellow represents the sun and it reminds you of how cheerful your younger days were when you spend your days playing outside your home.
It's a pretty and fun color that is full of hope and positivity that promotes happiness as well.
When people are happy while they're eating, they can enjoy their food more and have better digestion, too.
The yellow color also makes your dining room feel more spacious compared to darker colors.
4. Turquoise
Before anything else, it's very important to know the difference between turquoise and blue to avoid any confusion.
Blue is a color that has been proven to decrease one's appetite and make people refuse to eat their food.
On the contrary, turquoise is an amazing color that promotes freedom and relaxation in your dining room.
This is why many restaurants use this color for their plates and dishes, especially on dessert plates since it stimulates one's appetite.
5. Green
Green represents our nature, it reminds us of all the beautiful things found in nature such as the green trees, plants, and grasses.
Green dining rooms help in promoting healthy eating as it is the color that is usually associated with nature.
However, not all shades of green are suitable for your dining room, so you have to be extremely careful when choosing.
To help you choose the right shade of green, a fresh shade of green will make your dining room look more lively.
6. Beige
When it comes to a classic dining room, your best option is to go for a classic color, too.
Nothing is more timeless than the color beige, so it will be your best choice if you're looking for a formal look for your dining room.
This color makes your space look sophisticated while not being too stuffy at the same time.
7. Brown
Brown is one of the colors that's usually overlooked when it comes to home decoration but it can be an excellent choice for your dining room.
It gives off a more traditional vibe depending on the furniture you choose, so make sure to pick the ones that will make a good pair with it.
Just like the green color, brown is also a color that will give your space an earthy and natural feel especially when you consider using sage or olive tones.
If you need a professional to help you with your cabinet refinishing in Omaha, NE, our team at Brush & Roll Painting can help.
TO GET STARTED WITH US, BOOK A FREE ESTIMATE BELOW OR CALL US at 402-932-9764 FOR MORE DETAILS.