2022 Interior Paint Color Trends in Omaha, NE
December 28, 2021 09:42 AM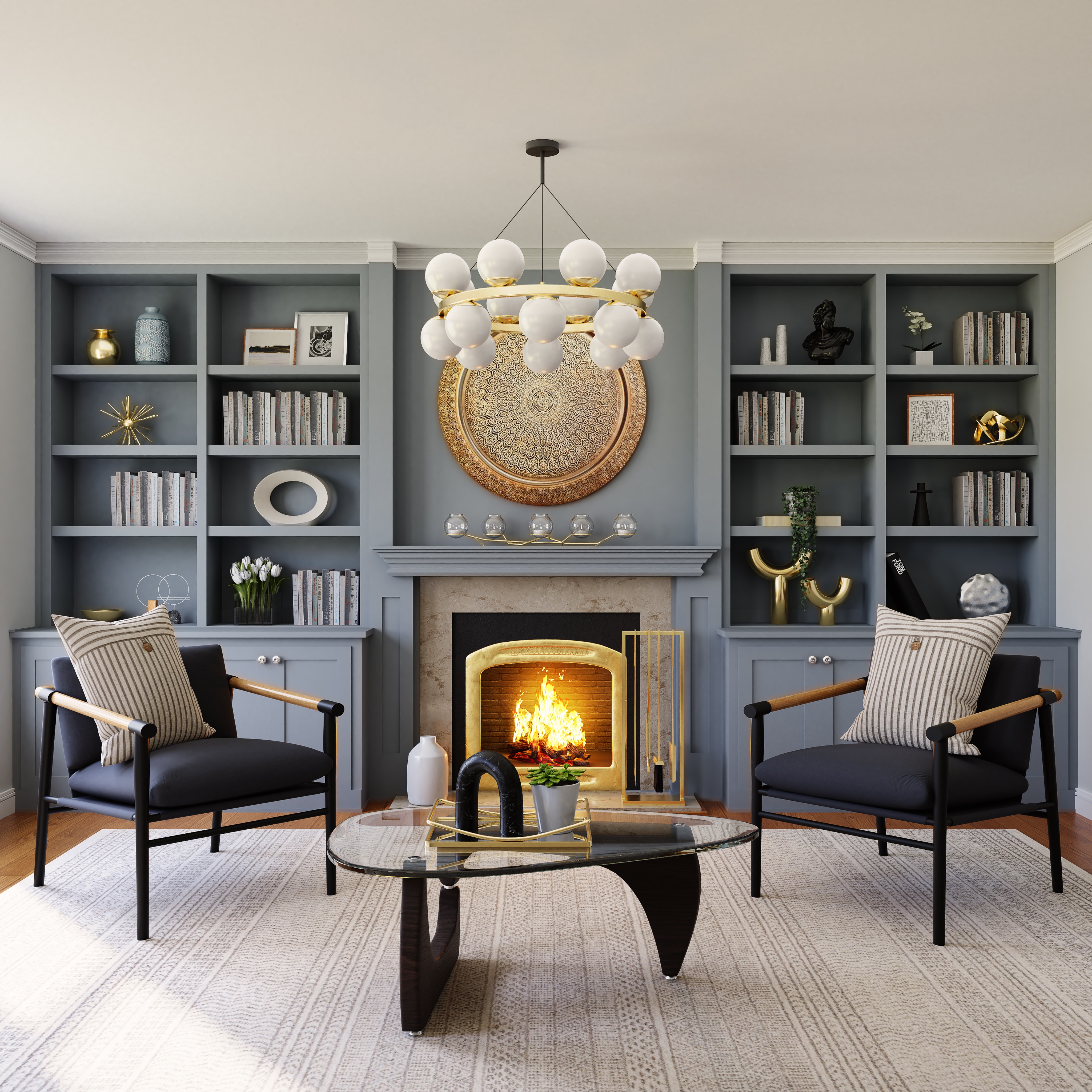 Looking to refresh your walls in the new year? Sticking with what you know is fine, but if you're wanting to get a little more adventurous with color or try a new neutral, we've got a roundup that'll get you inspired and ready to update your space.
Ready to splash out and bring your space into the new year? Our color experts at Brush & Roll Painting are forecasting the most popular paint colors for 2022 and beyond. See some of our favorites and if any of yours made the list!

1. Soft sage
In case you missed it, October Mist by Benjamin Moore is the 2022 Color of the Year. This shade is easier to work with than you might think and adds that extra dose of serenity we could all use. October Mist, in particular, has a silvery green that pulls color while remaining neutral. You can use a soft sage in any room or as an accent wall if you prefer.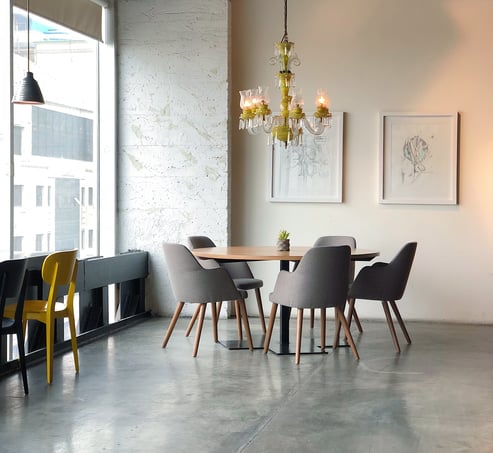 2. creamy beige
While beige doesn't come to mind when most people think of "trendy" colors, it's a trend that keeps on going (which we love). Beige is a timeless paint shade and more homeowners are opting to keep it simple and soft with wall colors. When you have creamy beige walls, it opens the space up and makes your ceilings appear taller. It also lets you do more with wall art when your wall color isn't competing for attention. We recommend a shade like Manchester Tan by Benjamin Moore for your walls.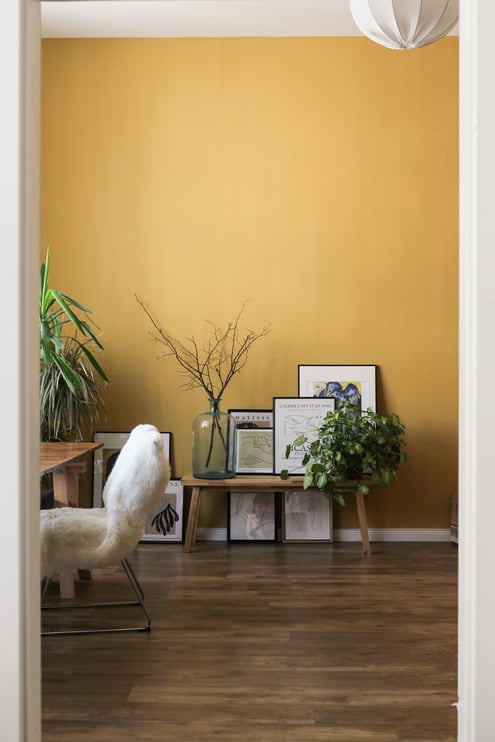 3. Marigold
Let the sunshine in! A golden yellow paint color adds instant cheeriness to any space. Any room that needs a bit of color for inspiration or excitement will look great with a marigold paint shade on the walls (think a living room or home office). Marigold is luxurious and plays well with other paint colors. You can combine marigold with gray, beige, white, or even navy paint colors. Try Bryant Gold by Benjamin Moore to get this look.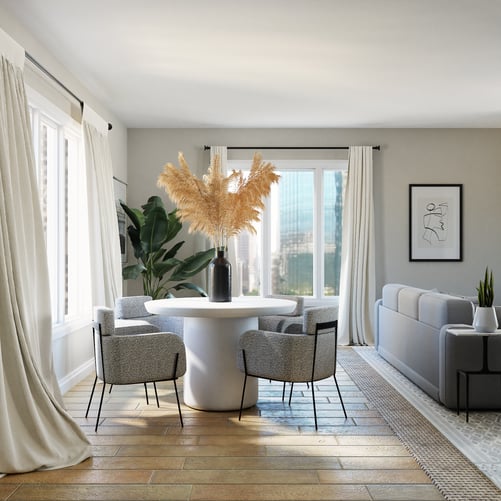 4. Gray
Another timeless favorite, gray isn't going anywhere! Everyone loves this versatile hue too much. But to say gray walls or gray kitchen cabinets is a trend is an understatement. Everyone is lining up to try this subdued hue in their homes and with good reason. Gray is a subtle way of transforming your space, but undertones make all the difference in the world. There are warm undertones, cool undertones, and neutral shades that look different in different lights and spaces. If you prefer to go darker, charcoal gray is always a good choice that's softer than black with more of an oomph than a light gray. Gray Owl by Benjamin Moore and Stormy Sky by Benjamin Moore are a few of our favorites.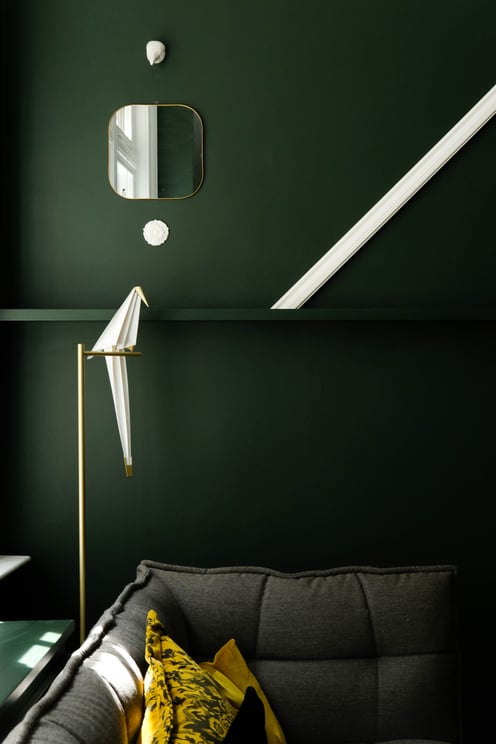 5. Dark Green
Dark green walls have been on the design scene for the last couple of years and have really gained popularity because of their surprising versatility. Whether you go forest green or emerald green, you can't go wrong with dramatic dark green. There's nothing it won't look good with—silver, gold, black, white, wood grain, gray, or navy blue. If you don't want to do all walls, you can do dark green as an accent wall in any room. Essex Green by Benjamin Moore is one of our favorite dark greens.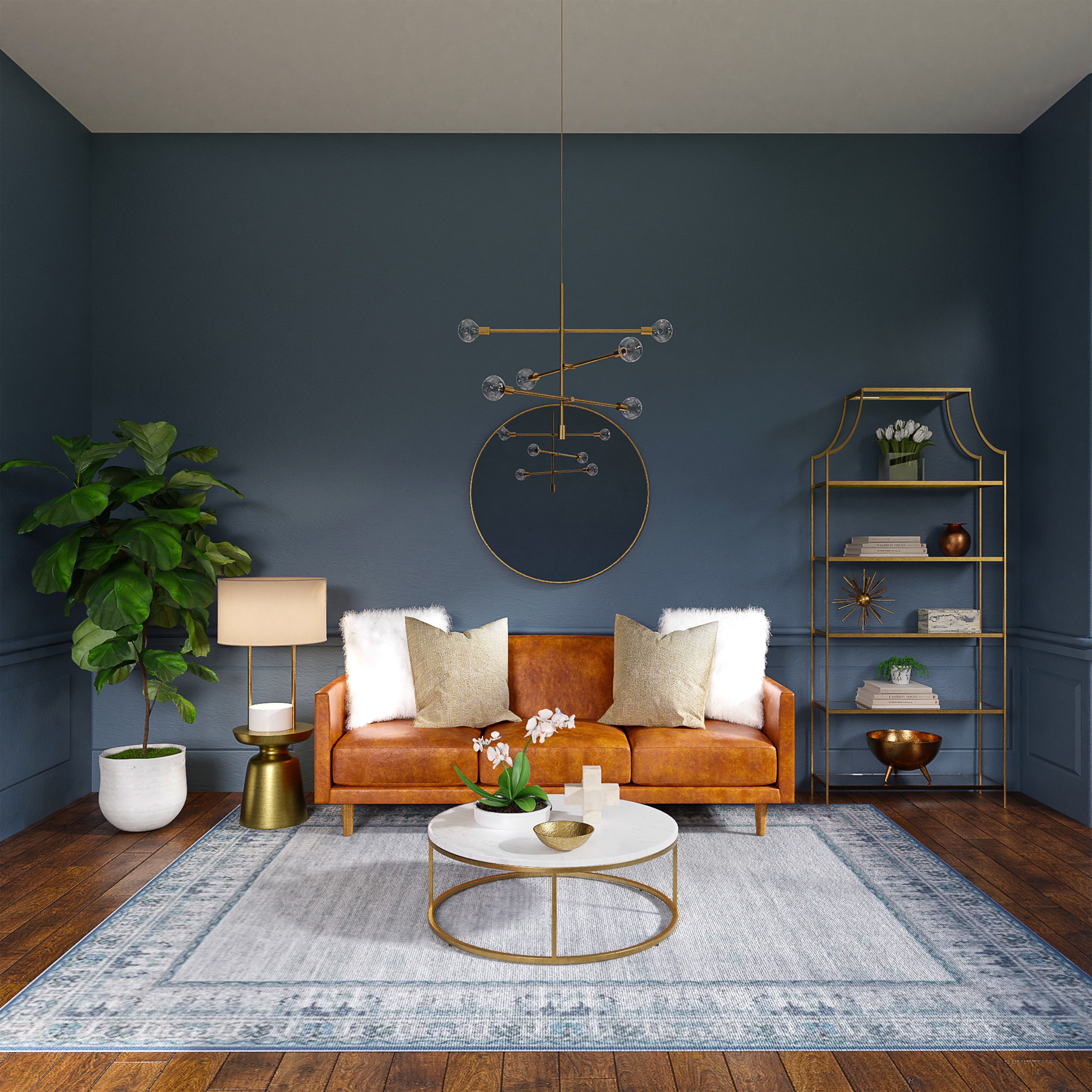 6. Gray-blue
Raise your hand if you could use some calm? All of us, right? Well, try some gray-blue paint on the walls for instant serenity. Grayish blues help us relax at home and have the great neutral-color balance to go with just about anything. As the name suggests, this is a blue with gray undertones to soften it just a bit. A shade like Gibraltar Cliffs by Benjamin Moore is a great choice for this look as it's lighter and has slight green undertones mixed in.
At Brush & Roll Painting, we know that home painting is a serious investment. We also believe that any paint job is only as good as the prep. If you want a quality paint job that will stand the test of time, give us a call at (402) 932-9764 or schedule an estimate online.