5 Tricks For Varnishing Wood Furniture in Omaha, NE
July 24, 2020 11:33 PM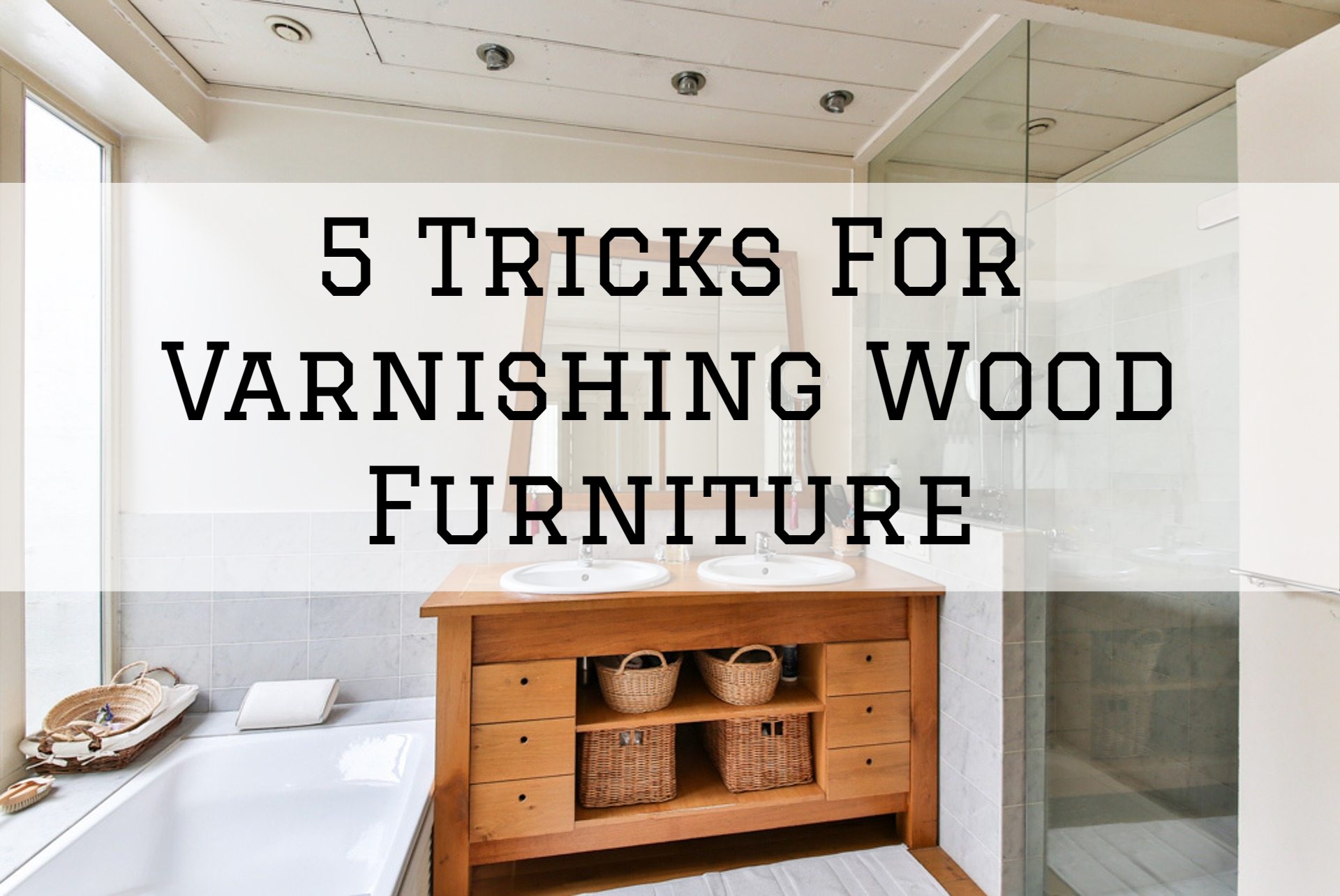 When you have wood furniture, there are many things you can do to make sure it looks as good as possible.
Of course, it bears mentioning that if you are adequately prepared and have some information on your side, varnishing wood furniture will be considerably more manageable and will ultimately look a lot better.
With that in mind, let us consider and discuss these five tricks for varnishing wood furniture in Omaha, NE.
1. Preparation Is Key
When you have wood furniture that will be varnished, you must prepare well in advance of your varnishing.
Part of this preparation comes in terms of protecting the area around the furniture that will be varnished.
You will need to do this because if you don't protect the area, you are in real danger of varnishing much more than just the furniture.
You will also need to make sure that your wooden furniture's surface is ready to be varnished. There is a common misconception that the varnish process will take care of any issues present on the surface, including blemishes and bumps.
Though it would be nice if varnish would clear up these issues, what it truly does is to accentuate it and make it clearer that they are there -- so if you have bumps on the surface of your wood, varnishing will make them more visible.
The thing you need to do to make sure that your wood furniture is free of these problems is to sand, sand, and sand some more until your furniture is free of bumps, blemishes, and any other issues of the sort.
2. Weather Or Not
When you are looking to varnish your wooden furniture, you need to make sure that the weather is suitable for such a thing.
For one, you do not want it to be either too hot or too cold -- if it's too hot, the varnish will not dry properly, and if it's too cold, it will be quite unpleasant to both you and the varnish.
If it is windy, you will find yourself with a varnish that does not dry correctly, as the wind will affect the varnish.
Make sure the weather is suitable before you start varnishing.
3. Stir, Not Shake
When you need to mix your varnish, it is best to stir the can, not shake it.
If you stir it, you will get a well-mixed can of varnish.
On the other hand, if you shake the varnish, you will incorporate bubbles into the varnish, which will have to settle down before you begin the painting process.
4. Better Brushes Varnish Better
You can't just get any varnish painting brush from anywhere and expect that you're going to get a quality job with it.

Instead, you will need to get a quality brush that is good for painting, preferably one that doesn't come from the dollar section from your local store, and that will bring out the best in your varnishing job.

It's also important that your brush be clean when you are looking to varnish, and especially that you do not use a brush that you have used for paint.
5. Sand Between Coats
Though it may seem a bit unnecessary, it's a good practice to sand in between coats of varnish.

The sanding shouldn't be something that you do thoroughly like when you are preparing the furniture but rather just a light sanding to ensure that your furniture's surface remains smooth enough to get your furniture looking good while varnishing it.

If you need a professional to help you with your exterior painting in Omaha, NE, our team at Brush & Roll Painting can help.
TO GET STARTED WITH US, BOOK A FREE ESTIMATE BELOW OR CALL US ON 402-932-9764 FOR MORE DETAILS.
Related: Best Practices For Removing Water Stains From Your Ceiling in Omaha, NE
5 Things To Remember When Repairing Your Plaster Walls in Omaha, NE
7 Tips For Cleaning Your Interior Walls in Omaha, NE