Best Colors to Paint Ceilings in Omaha, NE
September 23, 2021 01:46 PM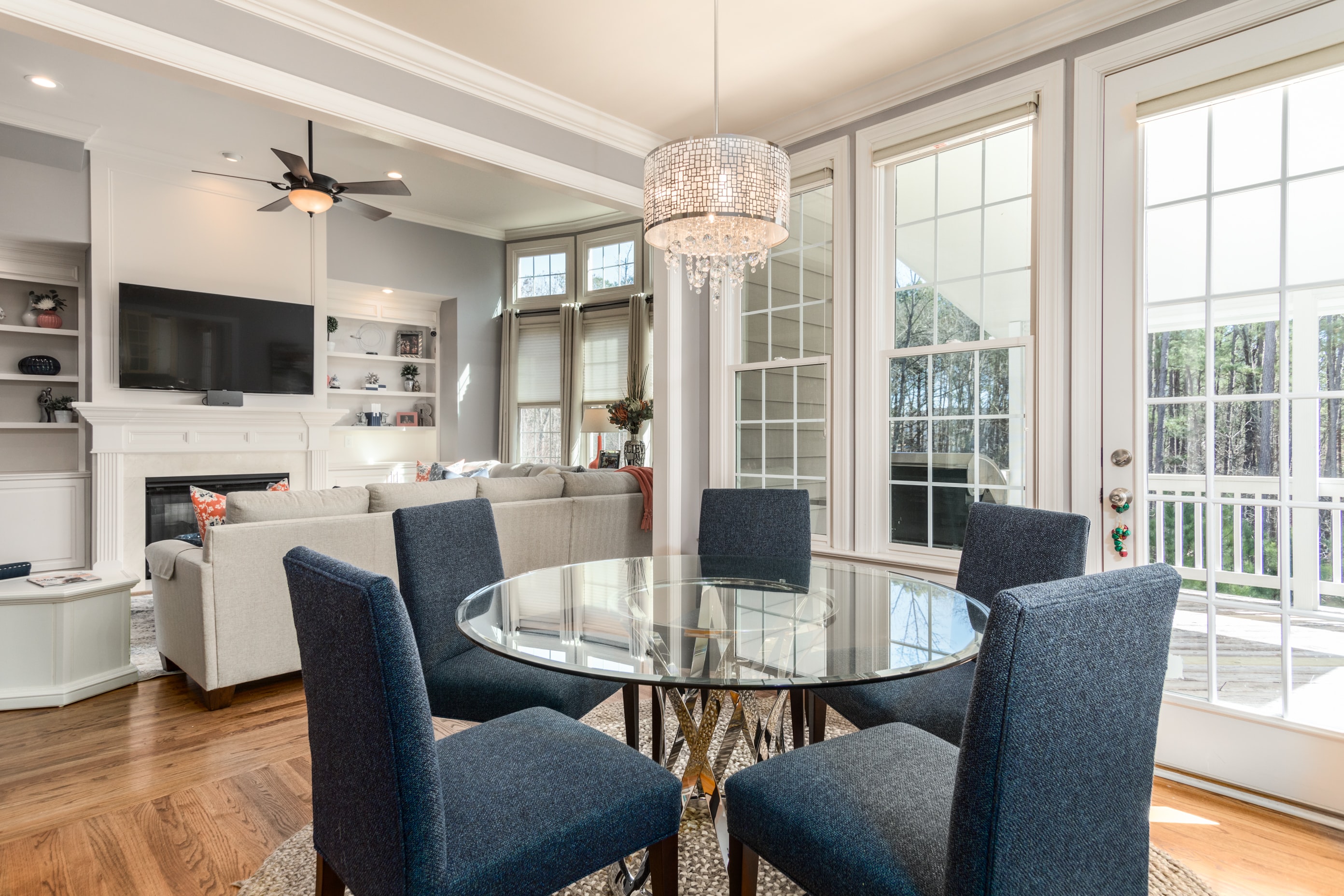 There are a plethora of ways to give your space or entire home an upgrade. From painting walls to painting accent walls and giving your kitchen cabinets a refresh, the possibilities are endless. For lots of homeowners, ceilings are an afterthought, and we don't consider usually the paint color. But the color of your ceiling can make all the difference in your room and help cultivate the exact vibe you're wanting.
Our color experts at Brush & Roll Painting love sharing their tips, tricks, and favorite color choices for every space and interior design style. Whether you're wanting a soft, serene look or something that's bold and a little different, these top ceiling paint colors and ideas can change the look and feel of your space in an instant. Read on to get inspired!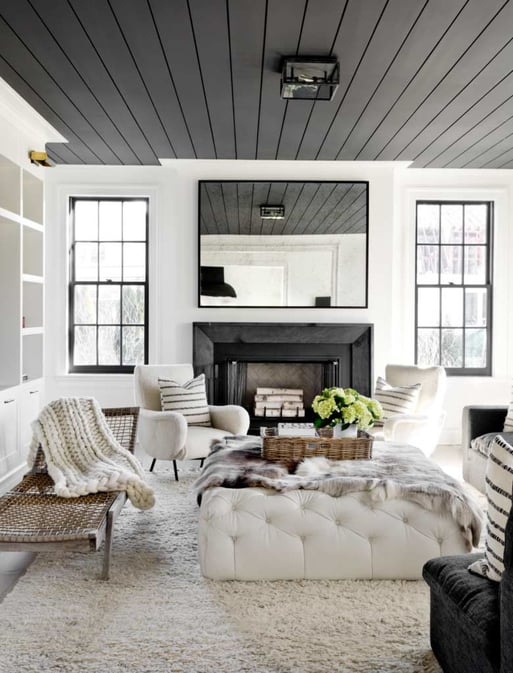 Image courtesy of Plank & Pillow
1. Dark Gray
If you have a shiplap ceiling or a unique style that you're wanting to highlight, a beautiful contrasting color like a dark charcoal gray will help it stand out without being too overwhelming. A stunning dark gray helps draw the eye up and is still a neutral, elegant choice for any interior design style. There are so many gorgeous shades of gray to choose from, but try Chelsea Gray by Benjamin Moore to recreate this painted ceiling look.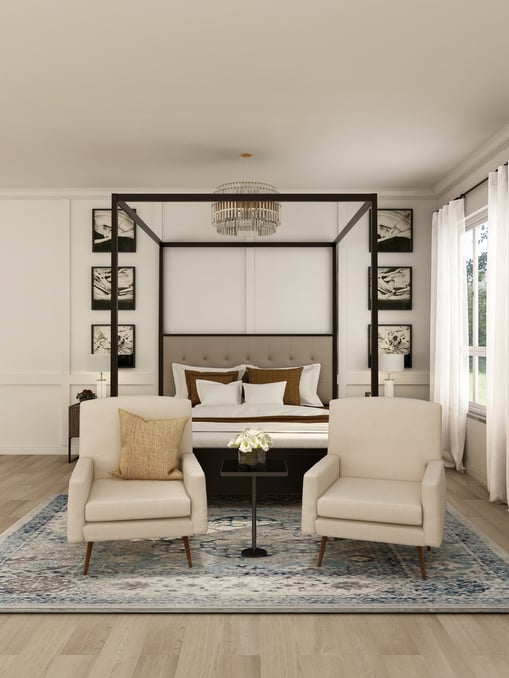 2. Beige
For those with lighter walls wanting just a hint of contrast between the walls and ceiling, try an earthy beige to show division. It gives a layered, neutral look with just the right amount of depth and dimension. Try a shade like Swiss Coffee by Benjamin Moore to get this look.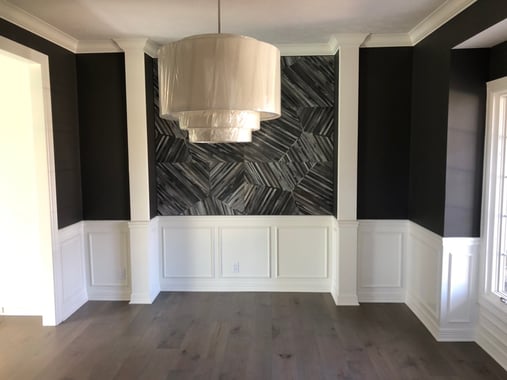 3. Greige
When it comes to creating an eye-catching space, contrast is key. With dark walls and a light ceiling, for instance, you're making the space appear larger. Greige is the perfect mix of gray and beige, making it the ideal neutral paint shade. Because the ceiling is neutral, the dark walls and everything else in the room will stand out. A great greige that's very popular is Edgecomb Gray by Benjamin Moore.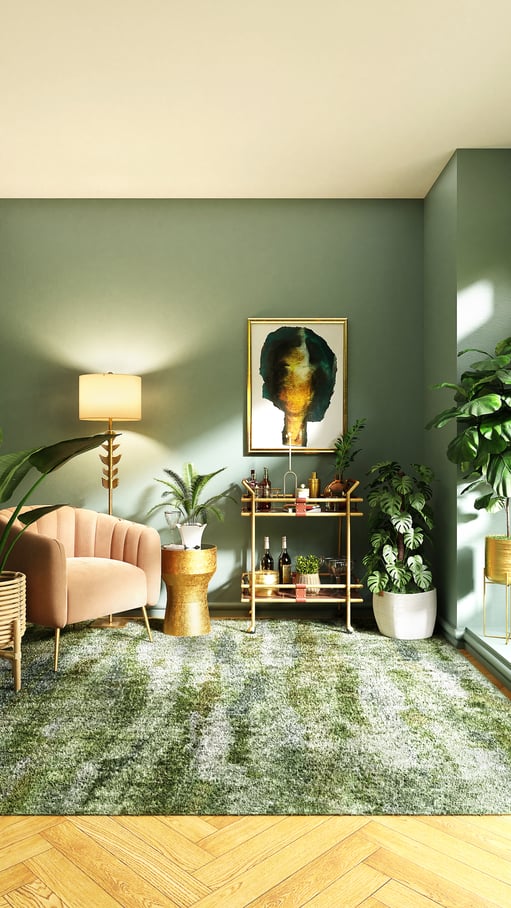 4. Off-White
If you want something extremely foolproof and neutral but not a stark white, try a creamy off-white shade. In the instance of this room, the dark green walls are paired with an off-white ceiling. The two colors complement each other because of the warmth in both colors, and the off-white isn't competing with the wall color. Get the look with a shade like Benjamin Moore's Classic Gray.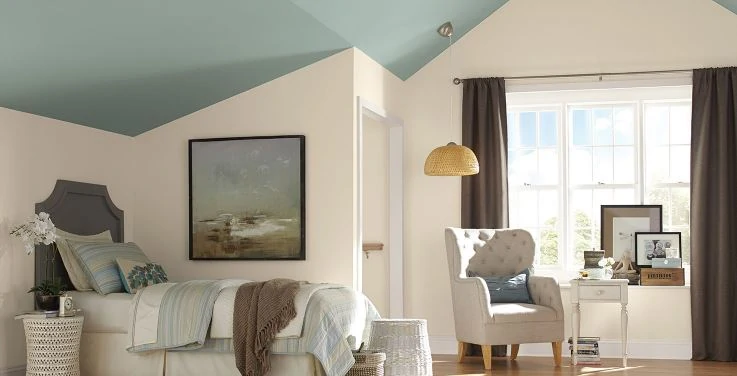 5. light blue
We could all use some more serenity in our lives. Why not create a soothing, serene space with your paint colors? Light blue is the ultimate relaxation shade, which is why it's such a popular bathroom paint color. A light blue ceiling is reminiscent of a clear blue sky and draws the eye upward to create the illusion of more space. We love the calm, relaxing shade of Palladian Blue by Benjamin Moore.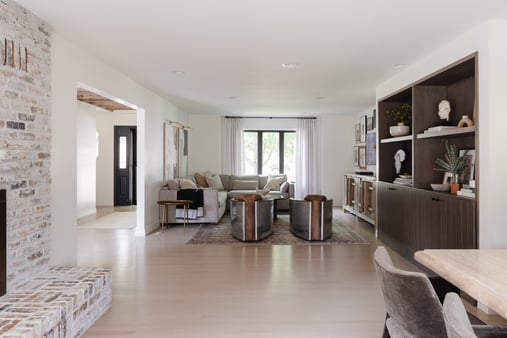 6. White
It's no secret that white paint is the magic trick to making a space appear larger. A monochromatic look of white walls with a white ceiling creates major space as well as a clean, cohesive look. You don't have to think too hard when it comes to a white ceiling, but the right shade of white is crucial. For a go-with-anything stark white, try Chantilly Lace by Benjamin Moore.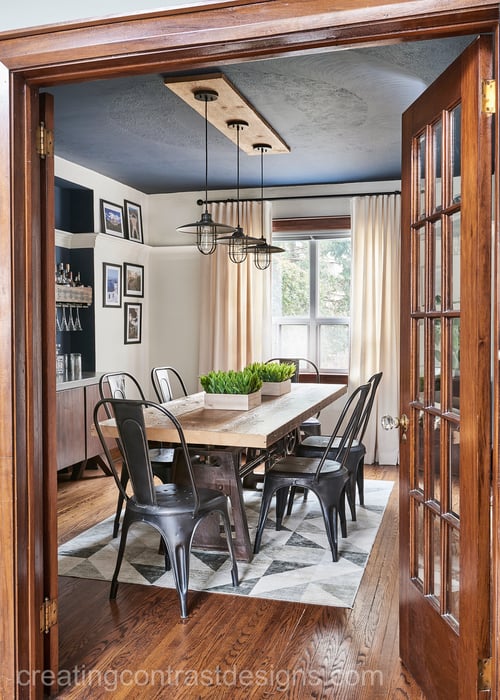 Image courtesy of Claire Jefford
7. Navy blue
If you're wanting a pop of color but not wanting to go the route of the accent wall, try a navy blue ceiling. Navy blue is equal parts color and neutral and pairs with any space and interior design style. The darker shade draws the eye up and makes the ceiling appear higher. Hale Navy by Benjamin Moore is the go-to navy shade among professionals and homeowners.
At Brush & Roll Painting, we know that home painting is a serious investment. We also believe that any paint job is only as good as the prep. If you want a quality paint job that will stand the test of time, give us a call at (402) 932-9764 or schedule an estimate online.