Best Gray Interior Paint Colors in Omaha, NE
March 04, 2022 11:24 AM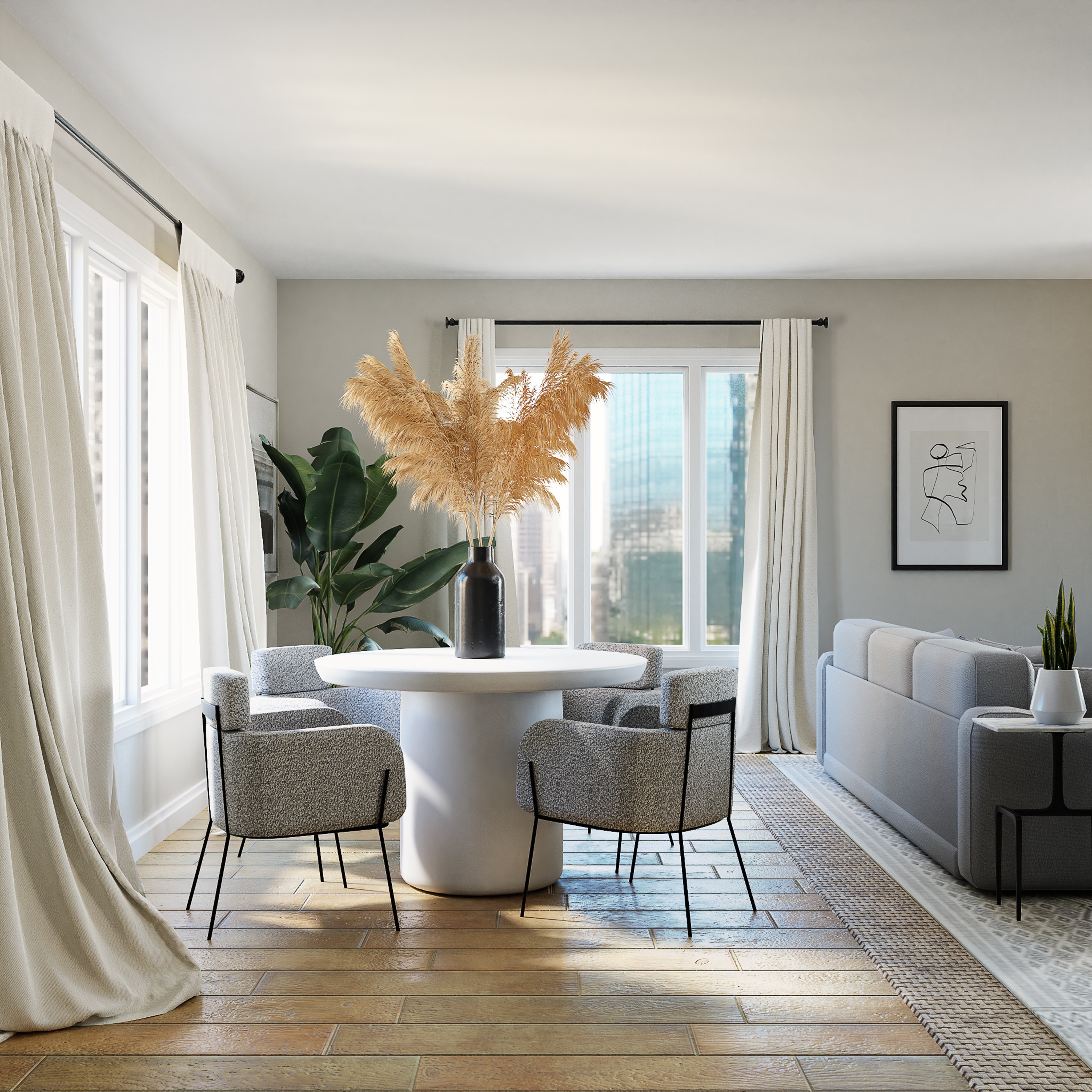 It's difficult to say just how many gray paint colors exist, but they're all different and lovely in their own way. They range from blue-gray paint colors to light gray paint colors and warm gray paint colors. It's easy to get overwhelmed and confused with where to start and which perfect gray shade to pick. But we can help get you started!
The color experts at Brush & Roll Painting believe the right color can make your home the best version of itself and an expression of your personal style. They've rounded up the best variety of gray paint shades that work for different styles, spaces, and tones. Read on to find your new favorite and kick off your next paint project with confidence!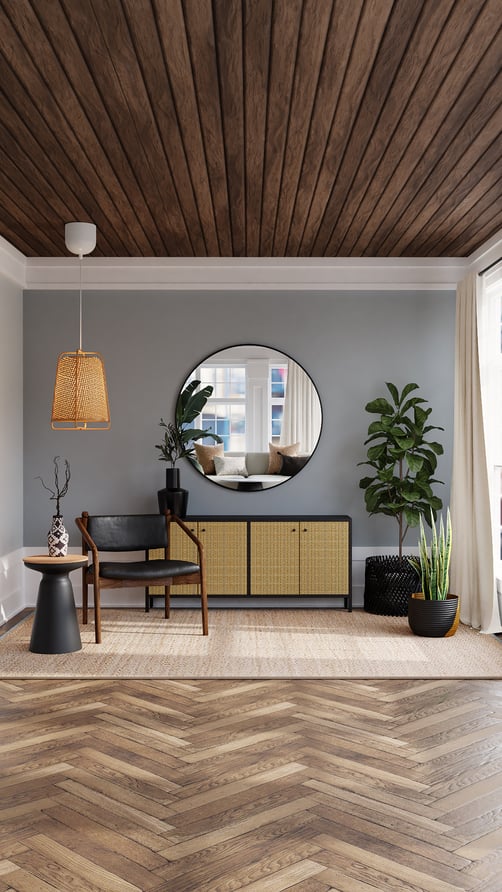 1. Benjamin Moore- Chelsea Gray

If quiet sophistication is what you're coveting, look no further than Chelsea Gray by Benjamin Moore. Chelsea Gray treads into the charcoal territory, as it leans a little darker than the more subtle gray shades. It beautifully juxtaposes off-white, cream, and white trim and adds elegant warmth to any space.
2. benjamin Moore- Classic gray
Described as a light gray with subtle warmth, Classic Gray is anything but

your typical shade of gray. The Benjamin Moore shade has hints of pink and purple in it, so it doesn't turn green the way some gray paint colors can. At first glance, Classic Gray almost looks more off-white than gray because of its subtlety.
3. Benjamin Moore- Revere Pewter

A medium-tone gray, Benjamin Moore's Revere Pewter is warm and earthy when paired against other grays. This silvery shade is the epitome of calm and relaxing, which is exactly the vibe it cultivates in homes. It has warm undertones and unifies a space in its elegant greige sensibilities.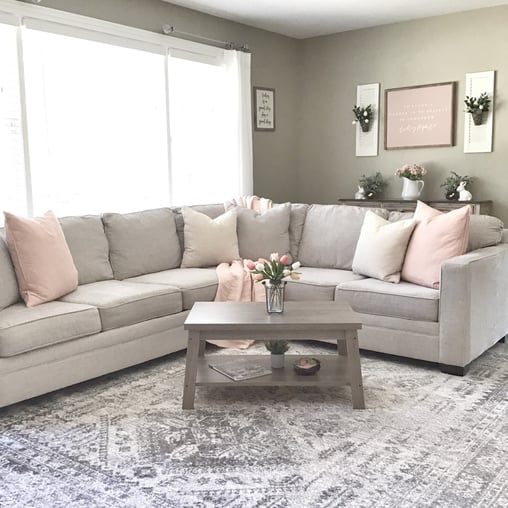 4. Benjamin Moore- Gray Owl
If you're looking for a neutral-to-cool gray paint shade, try this popular

Benjamin Moore shade. Gray Owl is a versatile, well-known shade that's beloved for interiors, exteriors, and kitchen cabinets. With green undertones that also pull blue, it brightens a space and looks fresh and modern. There's no such thing as the "perfect" paint color (only the perfect paint color for you), but Gray Owl is a cult favorite for a reason.
5. benjamin Moore- silver satin

Barely-there shades of gray that are more off-white are endlessly versatile and easy to use. Silver Satin by Benjamin Moore is no exception. This paint color also has just a touch of purple in it to give it the unique silvery undertone. As always, test it in different spaces with different lights to see how it presents. Silver Satin gives a crisp, of-the-moment look that plays with natural light beautifully.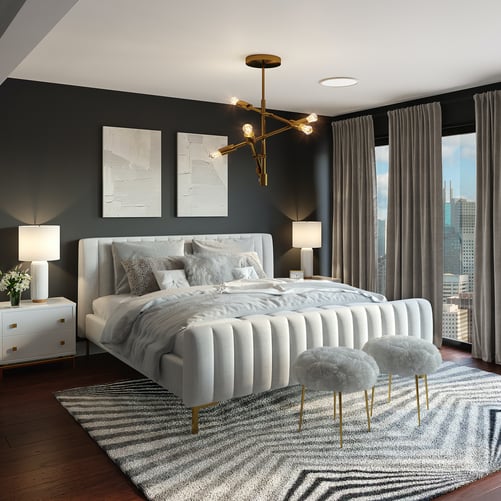 6. Benjamin Moore- Amherst Gray
With a slight green undertone, Amherst Gray by Benjamin Moore is one of

the best dark gray paint colors. It's a medium-dark shade that's ideal in a bedroom because it fosters warmth and coziness. This shade is cooler than Chelsea Gray and works best in a space that has natural light. Otherwise, use it as an accent wall color.
7. Benjamin Moore- EDgecomb Gray

When we think of classic Benjamin Moore paint colors adored by designers and homeowners, Edgecomb Gray is the first shade that comes to mind. This warm taupe is beautifully organic in color and soft enough to look great on any walls or kitchen cabinets. It has a foot in both gray and beige camps, so it's soft and airy with go-with-anything green undertones.
At Brush & Roll Painting, we know that home painting is a serious investment. We also believe any paint job is only as good as the prep. If you want a quality paint job that will stand the test of time, give us a call at (402) 932-9764 or schedule an estimate online.