Best Interior Paint Colors to Make Your House Sell in Omaha, NE
July 04, 2022 08:23 PM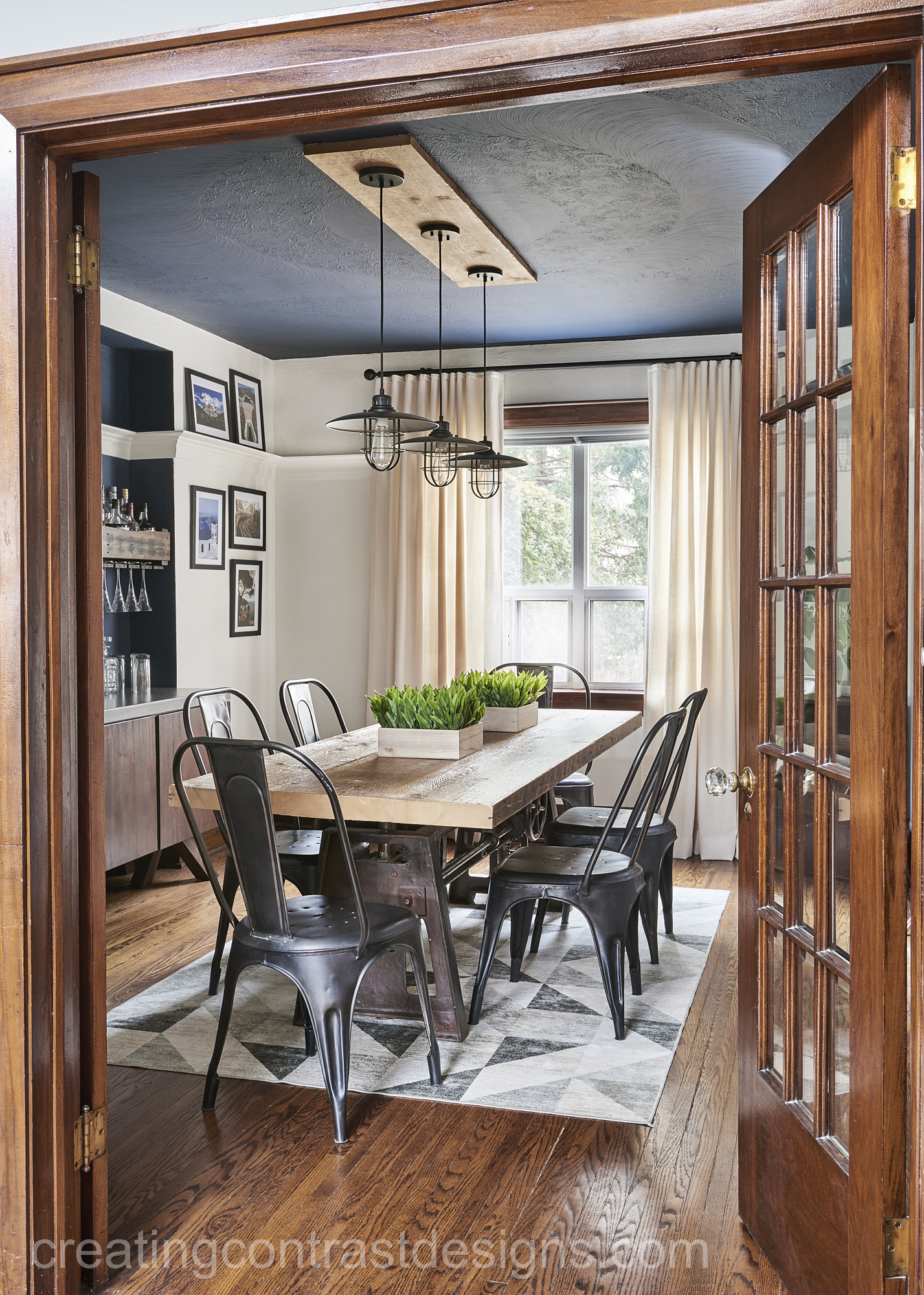 Trends come and go, and the interiors of our homes go through changes the longer we live in our homes. While it's always great to show off your personal style in your home, it's important to keep longevity in your mind. In other words, what's going to look appealing should you decide to sell your home in the future?
If you're getting ready to sell your home or you want to make a smart investment in your home's interior for when that day arrives, paint color is crucial! Different colors can trigger different emotions in people, and they can cultivate certain vibes. So what are some of the best interior paint shades to make your home sell in a flash? Read on to find out!

For Living Rooms: Earth & Neutral Tones
Although light colors will make your living room appear larger, any shade of earth tones and shades of neutral is best for your living room. Darker colors on the other hand, give warm and cozy vibes which is exactly what you want for your living room. When it comes to decor, try eclectic or transitional so that anyone can picture their own furniture and decor in the space.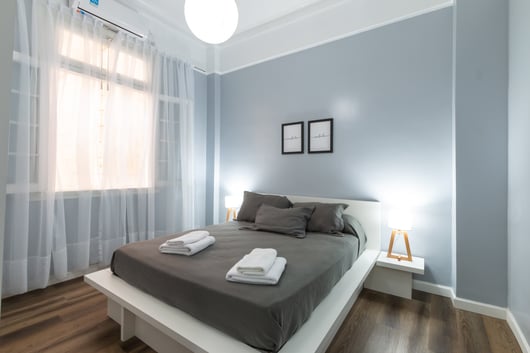 For Bedrooms: Light Blues
There's nothing more relaxing and dreamy than aqua blue. And when it's on your bedroom walls, it's like sleeping on a cloud. This shade will induce instant tranquil vibes, which is why it's one of the best paint colors for bedrooms as well as bathrooms.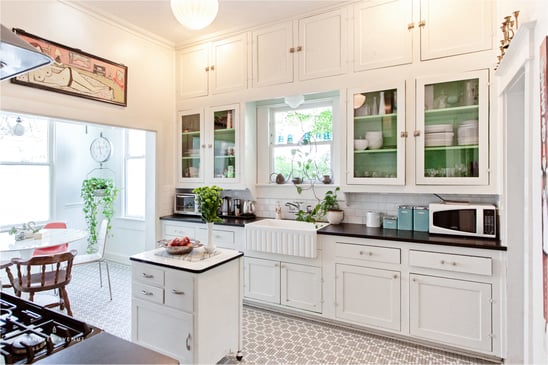 For kitchens: White
Even if your kitchen is on the petite side, white walls will make it appear larger, especially if you have a lot of natural light coming in. And who doesn't want extra space in the best place in the house? You can do all-white kitchen cabinets too, but we also love gray and greige kitchen cabinets.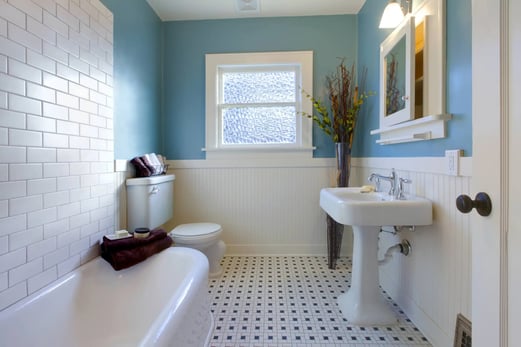 For Bathrooms: Light Blue
For the ultimate relaxation space, try light blue for bathroom walls. It'll help cultivate the ultimate spa getaway, even if it's just for a few minutes. Best of all, light blue goes with just about anything and any personal interior design style.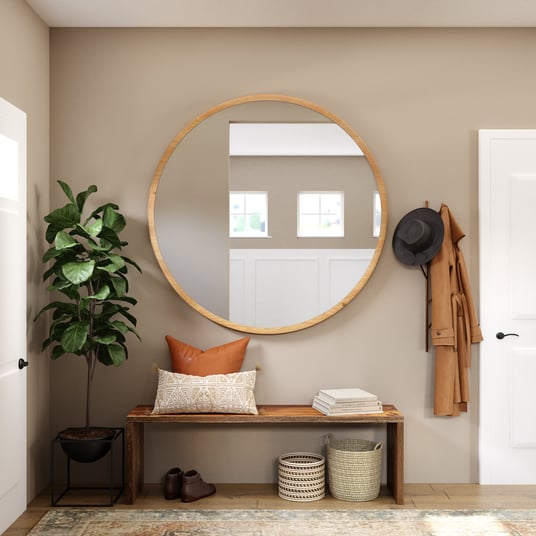 For entryways: Greige
Nothing is quite as inviting as the beautiful beige-gray hybrid known as beige. It's a foolproof shade that's been popular for years and goes with just about anything. Greige is sophisticated and soothing, and they don't overpower a look.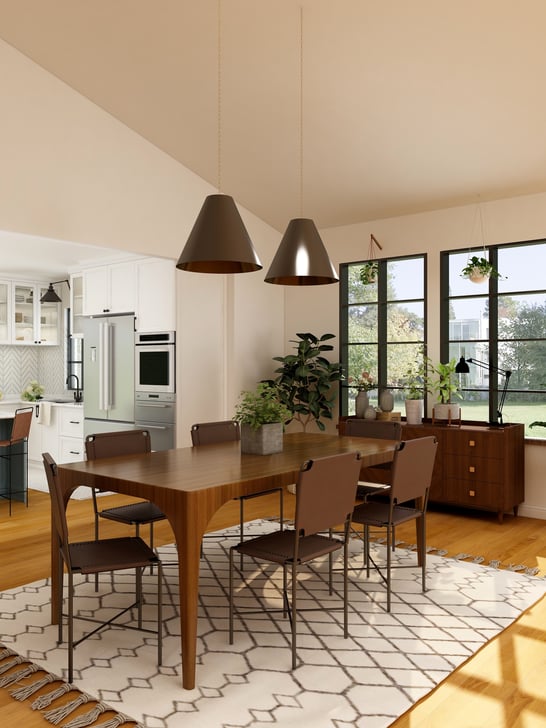 For Dining Rooms: Beige
Beige is becoming another popular neutral shade for interiors. It's another safe shade that can look on-trend and classic at the same time, and it's easier for potential buyers to paint over should they want to. It can instantly warm up your dining room and pair with different warm woods for furniture and just about any decor.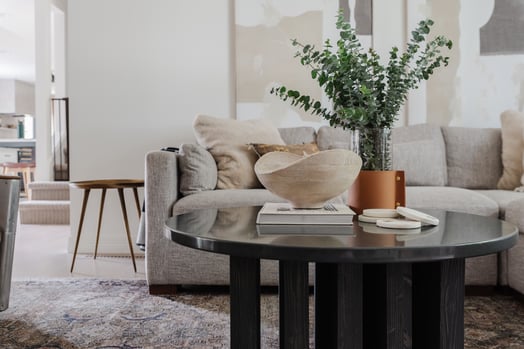 Best Overall: neutrals
When in doubt, go with neutrals. Not only do they always look best on walls, but potential home buyers can visualize themselves and their furniture and decor in a space with white, gray, greige, or beige walls. Lighter neutrals are also easier to paint over than darker or colorful paint shades.
At Brush & Roll Painting, we know that home painting is a serious investment. We also believe that any paint job is only as good as the prep. If you want a quality paint job that will stand the test of time, give us a call at (402) 932-9764 or schedule an estimate online.