Best Kitchen Cabinet Inspiration & Ideas
January 30, 2022 03:42 PM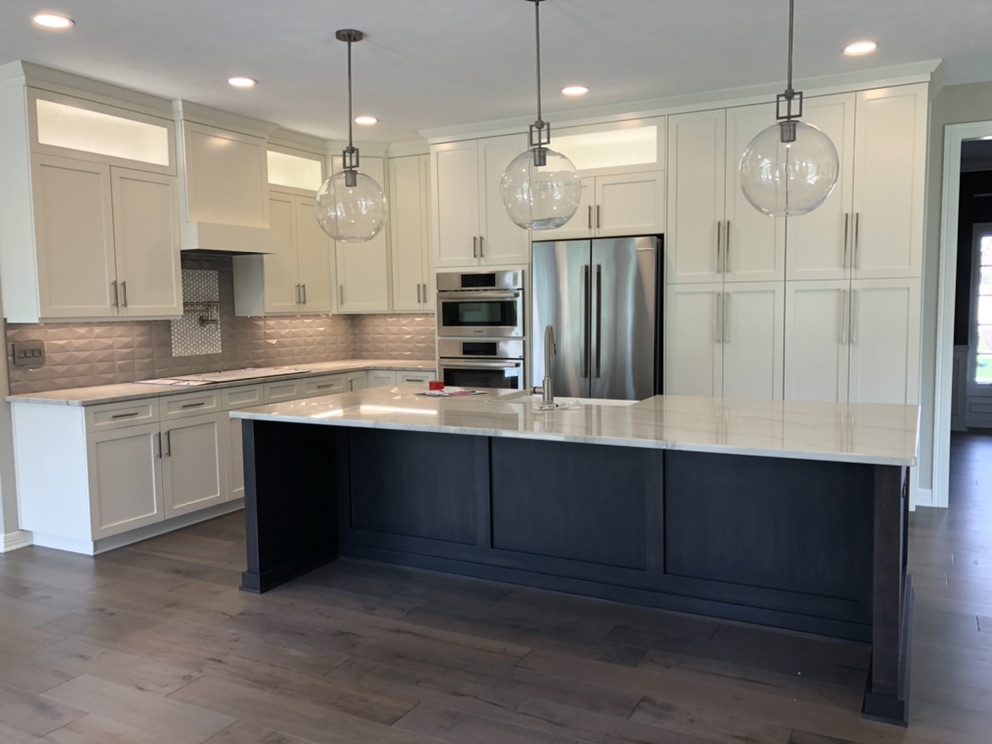 The kitchen is the heart and hub of your home. It does so much for us, and one way it remains one of the most efficient and versatile spaces is because of kitchen cabinets. Updating your kitchen cabinets is one way to completely transform the look and feel of your kitchen without a massive renovation.
We all have a vision of what we want our homes to look like, but bringing it to life can be a challenge. Keeping an arsenal of inspiration and ideas is one way to make the process a little easier. At Brush & Roll Painting, we're experts at creating the dream space you want and picking out the perfect color in a sea of stunning shades. Browse some of our favorite kitchen cabinet inspirations and ideas for your next project!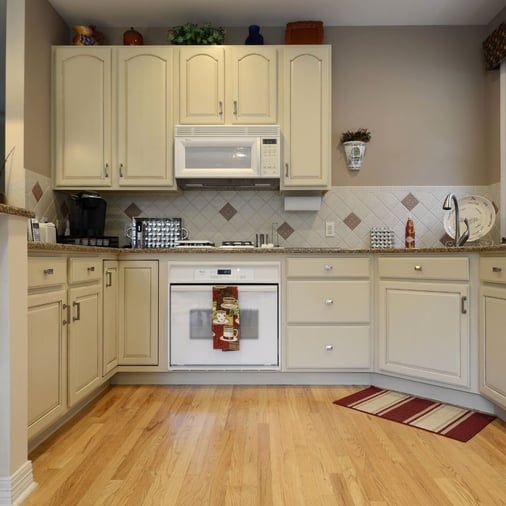 With the light gray walls, this soft eggshell white color really stands out on the kitchen cabinets. An off-white shade is ideal for spaces that need a little bit of lightness without looking too stark. Bouncing off the warm oak flooring, this look is ideal for a kitchen that's lacking in natural light.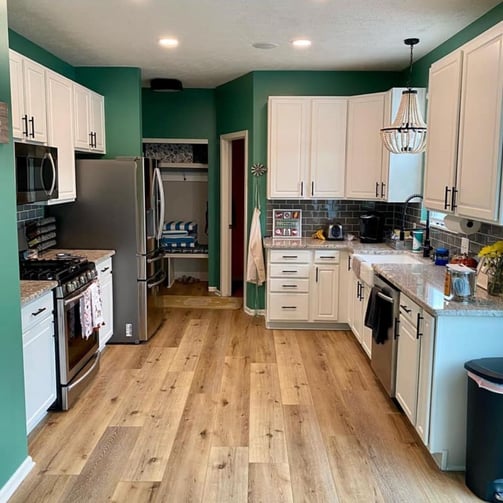 We can't think of a better way to bring that gorgeous green to life than with crisp white cabinets. This eye-catching look makes the heart of your home the most stylish and exciting. The beaded chandelier light over the sink is the cherry on top of the perfect look.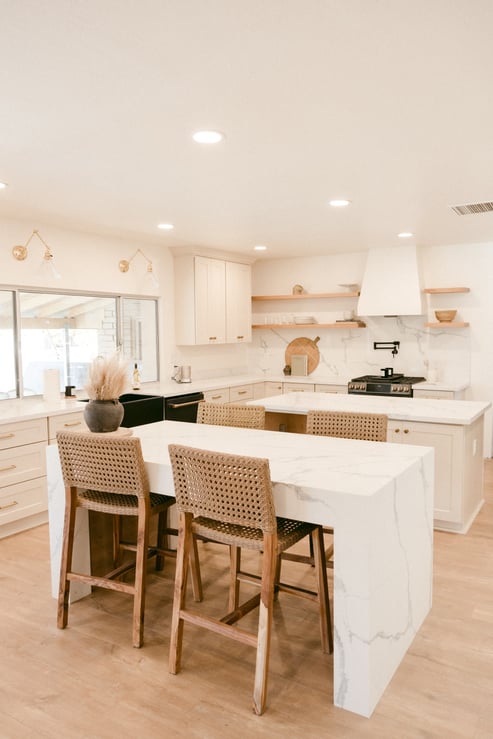 The perfect Scandi kitchen doesn't exi—yes, it does! If your style leans more minimalist and Scandinavian, you know that white is the key to this light, airy look. Monochrome white brightens up the entire space and gives it an ethereal vibe we love.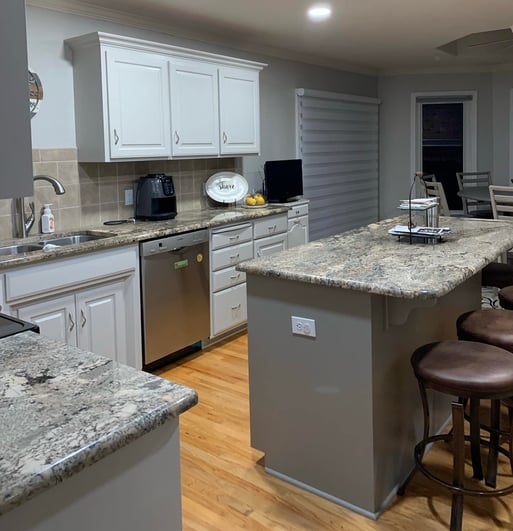 There's nothing that white and gray don't look great with, and if you pair them together, all the better! These neutrals paired with warm, honey flooring makes a case for cool tones mixing beautifully with warm. Try this look if your style leans more transitional and appreciates different styles blended together.

The lighting and kitchen island are the stars of this modern kitchen look. We love the dark kitchen island contrasting with the white cabinets and gold hardware, adding to the kitchen's elevated, airy appeal.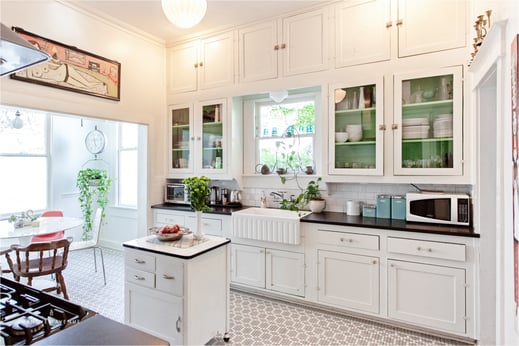 White definitely dominates this vintage-inspired kitchen, but the bright green inside the cabinets stands out through the glass doors. The dark countertops contrast with the stark white and the patterned flooring to keep up the charming look.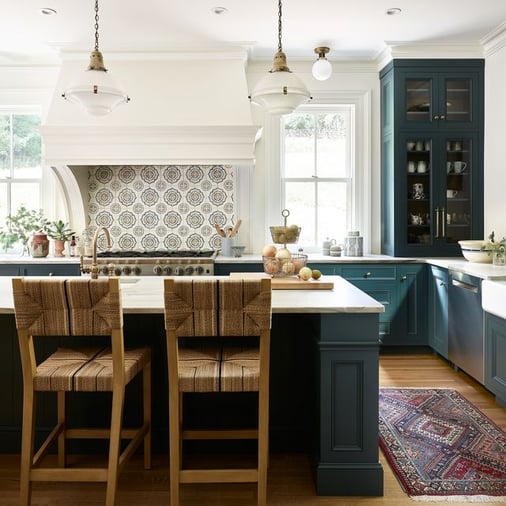 If you ever worried about the versatility of teal as a paint shade, this look will change your mind. Again paired with white, the teal adds a timeless yet on-trend touch and looks perfect with a classic rug and touches of greenery throughout the kitchen.
At Brush & Roll Painting, we know that home painting is a serious investment. We also believe that any paint job is only as good as the prep. If you want a quality paint job that will stand the test of time, give us a call at (402) 932-9764 or schedule an estimate online.