Brush & Roll Before & After: Modern Blue Kitchen Makeover
July 16, 2022 06:24 PM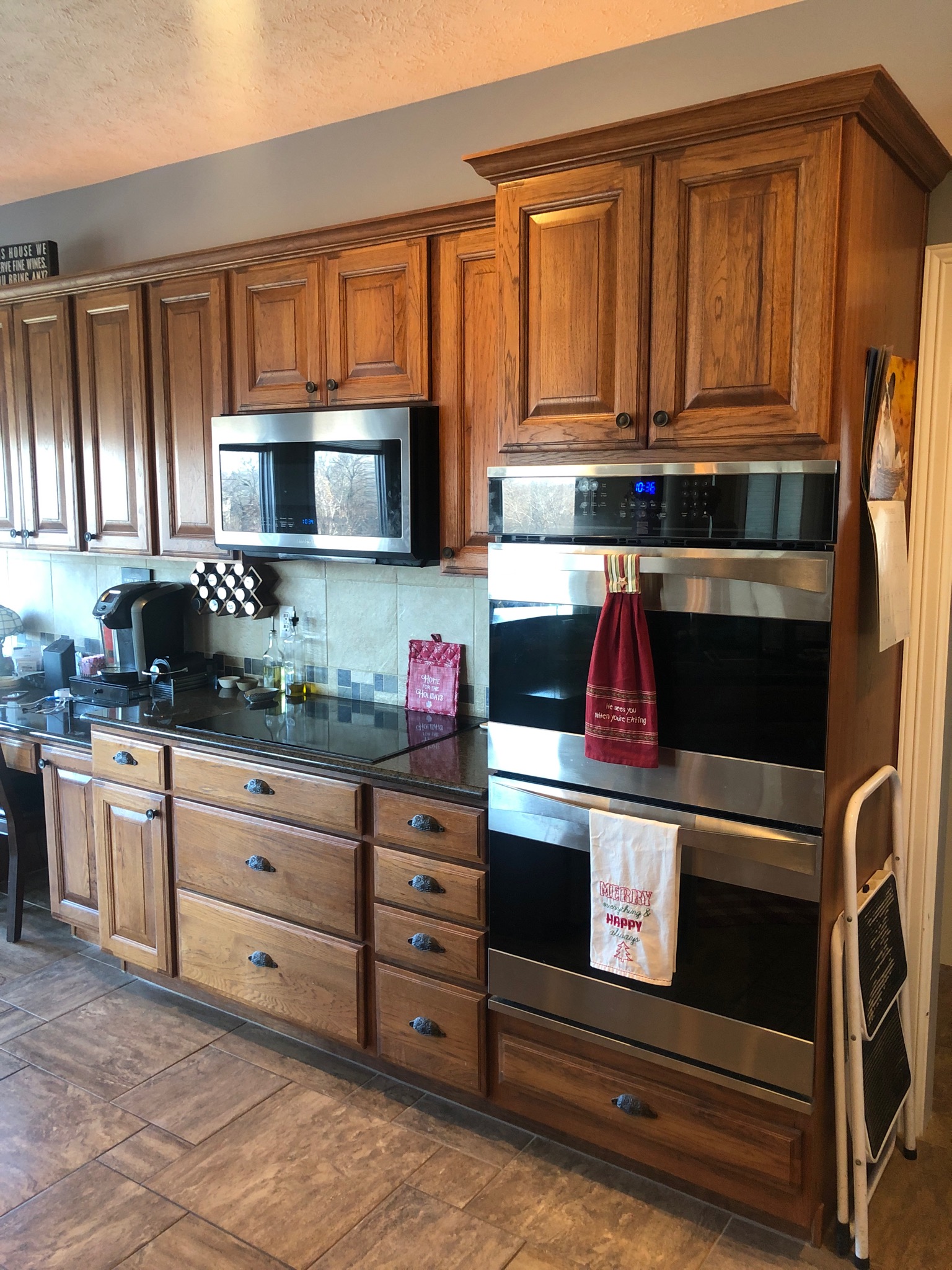 Making your home the best version of itself and impacting the lives of everyone who lives there is why we do what we do. And when we help create a place you love to call home, it's a job well done for us.
Last November, Matthew scheduled an estimate on our website. He needed a trusted painting company to refinish his kitchen cabinets, do some repairs, and perform an island add-on. Within a few months, he knew that he had the right company for the job.
Every before and after is a journey. We get to know our customers and understand exactly what they're looking for. Follow along with this before and after story to see how we transformed Matthew's kitchen!
Before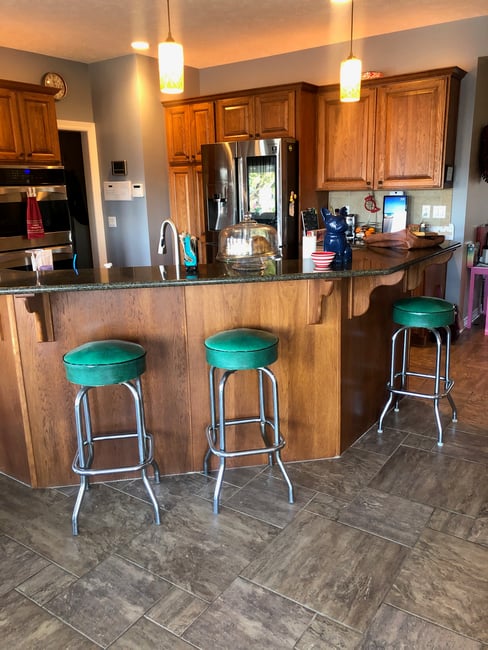 Matthew's kitchen has real potential. It's clear from his choice of furniture, that he loves a statement color pop, which is something we'll see later! The cabinets were a little outdated, and there wasn't any real contrast in the kitchen with the cabinets and flooring. Matthew decided to make an investment in his space by going with a trusted, professional company to deliver the modern kitchen of his dreams.
After scheduling his estimate in November 2021, we gave Matthew a bid in early December. By mid-December, he accepted. In January 2022, our color experts worked with Matthew to understand his vision and create his dream kitchen with the exact colors he'd want. Within the first few weeks of February, we started and finished the job!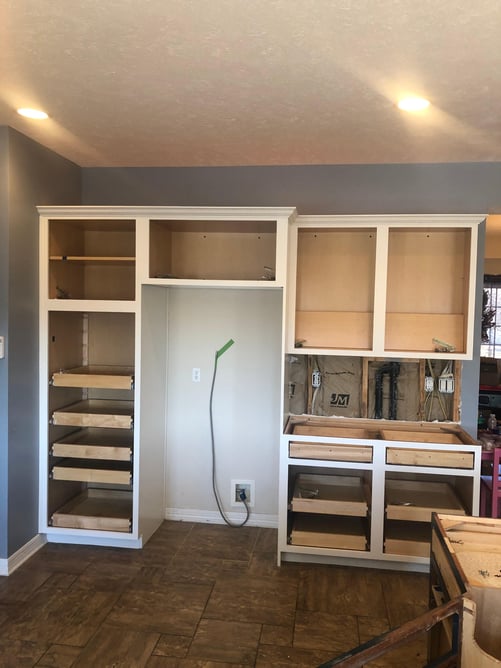 The perimeter cabinets were prepped to perfection to ensure the best quality job. It begins with a thorough cleaning and sanding of the cabinets followed by two or three different primers with additional sanding in between. Our primers give a good bond and block any stains from coming to the surface. We then apply two or three layers of an Italian finish called Milesi, a tined polyurethane finish. This also protects cabinets from chemicals and gives a furniture-like finish.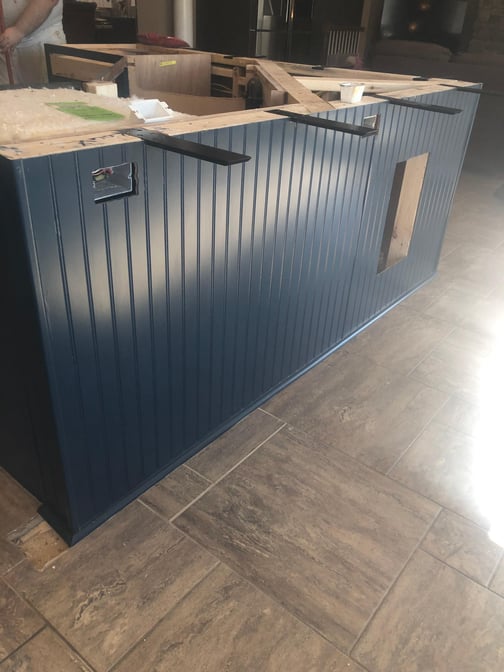 We put about four coats in total on the cabinets to guarantee complete coverage and protect cabinets. For the perimeter cabinets, we used Creamy SW 7012, and on the island cabinets, we used Dark Night SW 6237. Are you ready to see the final product?
After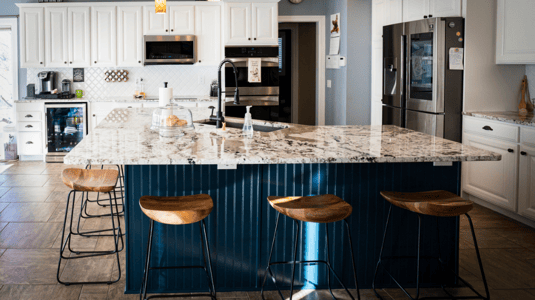 Hello, beautiful modern kitchen! We can't even believe this is the same space. The cabinets were changed to a creamy off-white to brighten up the space and make it more modern. And the standout star of the show, the kitchen island, now has the perfect burst of color that's still neutral enough to go with anything. We love the industrial look of the new bar stools to complement the dark navy shade.
Are you ready to make the space of your dreams a reality? We can make it happen and create a home you'll love for years to come!
At Brush & Roll Painting, we know that home painting is a serious investment. We also believe any paint job is only as good as the prep. If you want a quality paint job that will stand the test of time, give us a call at (402) 932-9764 or schedule an estimate online.