Ultimate Guide to Deck Staining
September 26, 2023 03:14 PM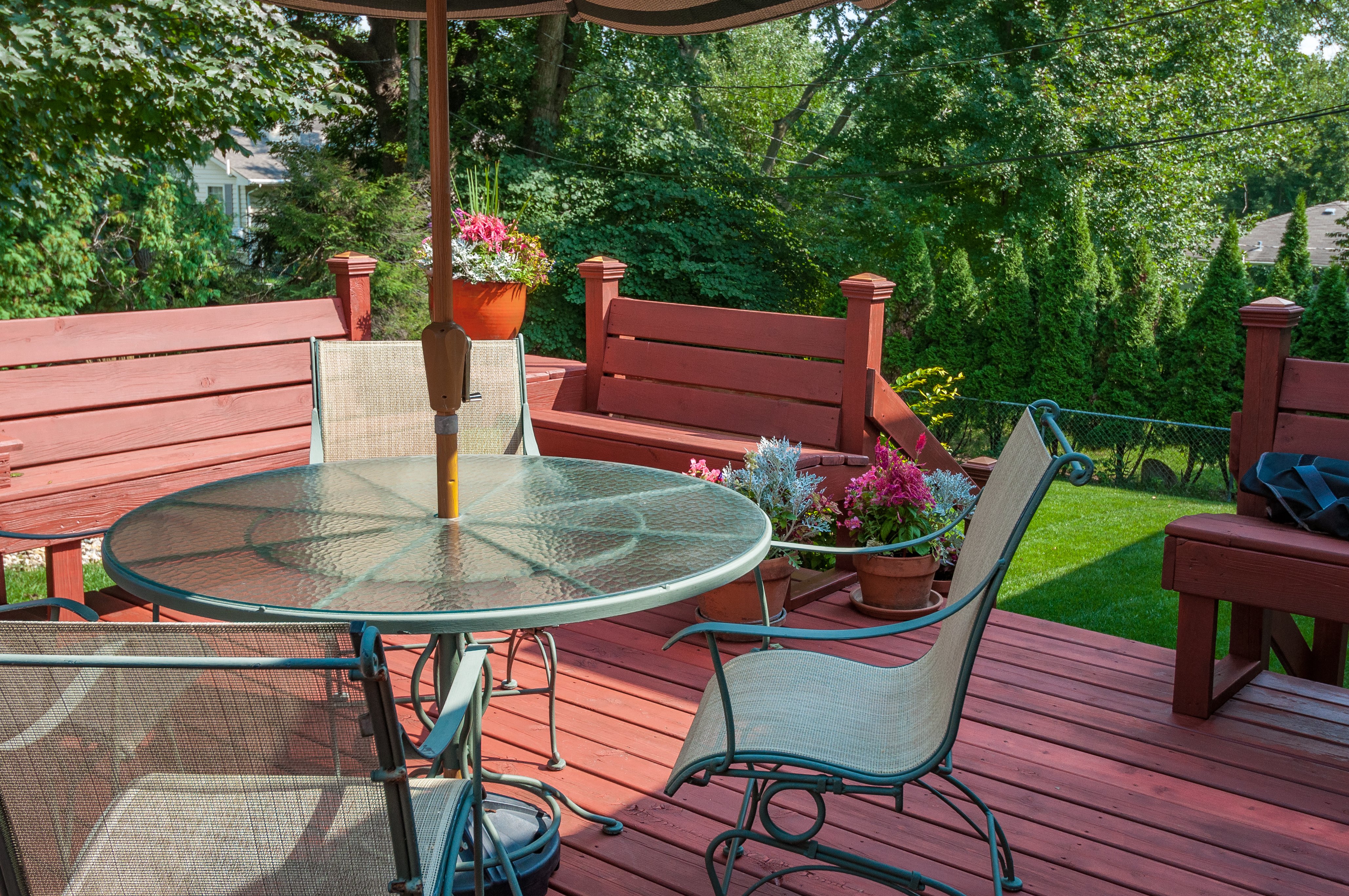 Whether you are days away from gathering estimates for your deck staining project, the painters are about to get started, or a few months away, this article will help prepare you for your deck staining project and guide you to a well-maintained wooden deck.
In this article, we will answer your questions about cost, stains, longevity, and more.
Weathered Deck
Is your deck beginning to look old and worn down? Over the years, wooden decks can begin to look weathered, like they've been through a few great summers.
This is one of the major signs that it is time to refinish your deck.
Benefits of Consistent Deck Staining
No matter the reason for re-staining your deck, deck staining has many benefits to bring value to your dollar.
The need to stain your deck consistently may not be what you want to hear, but it will prolong the wood's life. Wooden decks can face some tough environmental factors; harmful UV rays, hail, snow, and rain. Not to mention the furniture and/or grills on top of the wood that can damage the stain.
Learn about more of the benefits of consistent deck staining by clicking the button below.
Cost of Deck Staining
Let's answer your biggest question: how much will this cost you? The answer largely depends on which painter you choose to do this project and what materials they use.
A professional painting company with a detailed process and high-quality materials will be on the pricier side, but there are painters in the Omaha area that can get the job completed quicker, for a smaller cost.
Click the button below to determine a rough estimate for the cost of re-staining your deck.
Before AND Afters of Deck Staining
Before your next deck staining project, get some inspiration! Whether you have no idea what you are looking for or you have a pretty good clue, inspirational before and after photos will help you gauge what you are looking for.
Type of Deck Stains
Did you know there are four types of deck stains? To further help you find the best stain for your deck,
Prep Work For Deck Staining
Any good paint project is only as good as the prep work. Tasks such as cleaning, repairing, and sanding are crucial to a long-lasting deck stain.
These tasks can be quickly overlooked and skipped, but staining a deck on a surface that is guaranteed to have good adhesion is crucial. Any popped nails or chipped wood will clearly show through a new stain on top. Dirt and grime on the surface will also show through the stain as well as not letting the stain fully adhere to the surface.
How to Extend the Life of Your Deck
Like any room in your house, outdoor wooden decks require regular maintenance as well. Simple weekly to monthly tasks will help keep the state of your wooden deck looking fresh, as well as prolong its life.
When dirt and grime build up on your deck, it breaks down the stain. This causes it to blister and crack, as well as potentially permanently harming the wood with mold or mildew damage.
These tips will help ease the maintenance of wooden decks and extend the value of the money that you use towards staining it.