Kitchen Cabinet Before & Afters in Omaha, NE
June 12, 2022 08:47 PM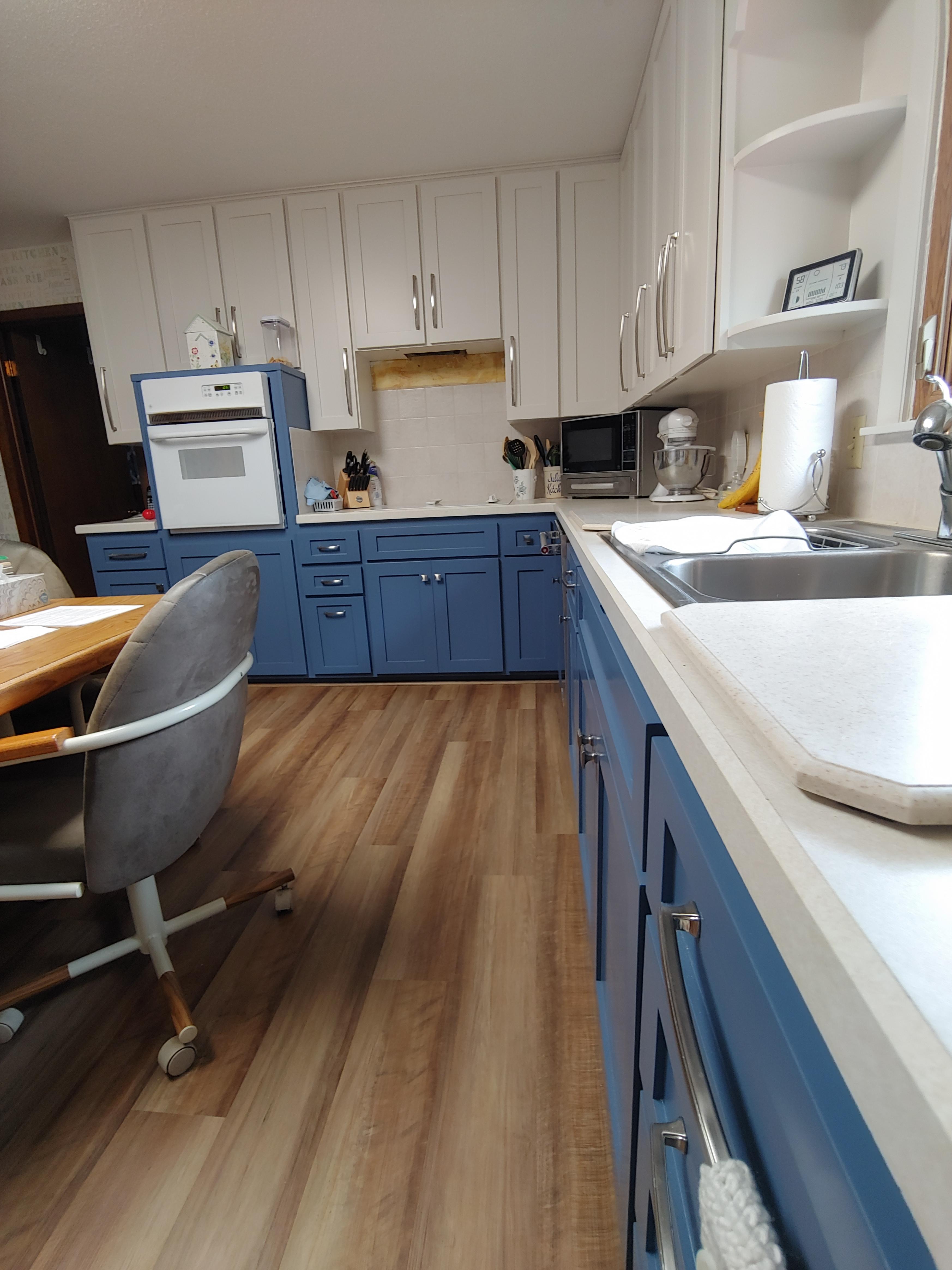 We love a good before and after when it comes to kitchen cabinets to show how much of a difference they make. Whether you're repainting in the same shade or going for a whole new color, a new coat of paint can transform your whole kitchen.
At Brush & Roll Painting, we love to make your space the best version of itself. The perfect prep job and the right paint color for your space bring out your home's natural beauty and character. Read on to see some of our favorite kitchen transformations, all thanks to painting oak kitchen cabinets white, refreshing them with a brand new paint color, and more!
Before: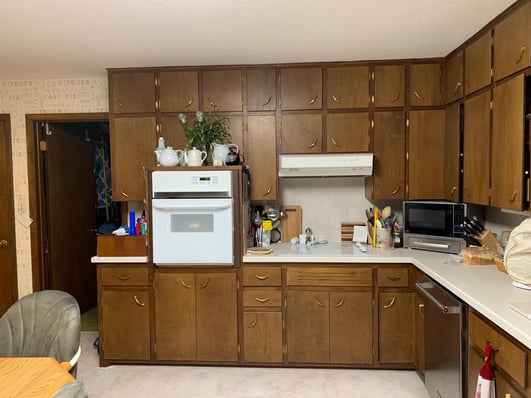 Such a great kitchen area but the cabinets aren't doing it any favors. Both the color and the hardware are making the space dull and a bit overwhelming with the same color.
After: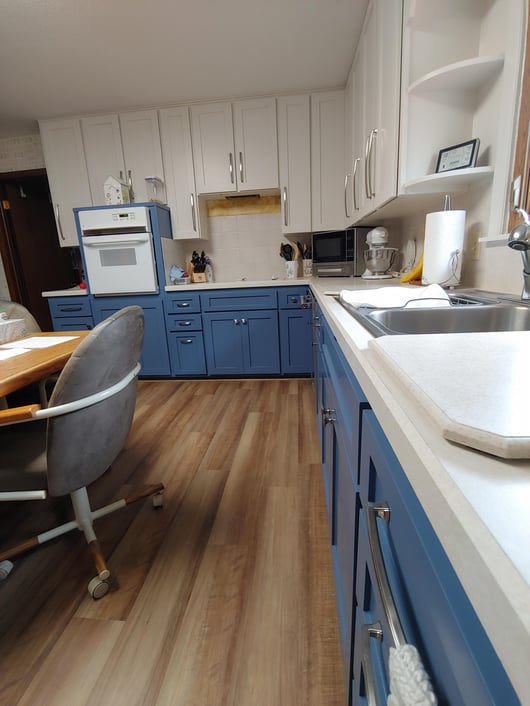 A dreamy two-tone look brought to you by our amazing team! Now there's a distinction between the white and blue and updated hardware. It makes the kitchen feel larger and more efficient.
Before: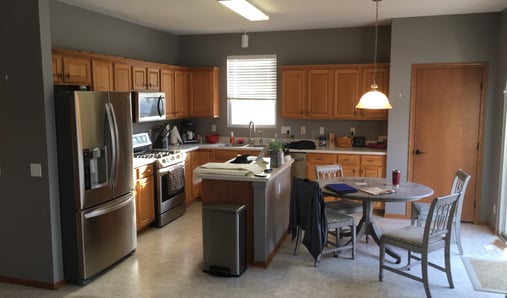 We love the potential in this smaller kitchen space. The oak cabinets actually complement the gray-painted kitchen walls, but it needed a little something more.
After: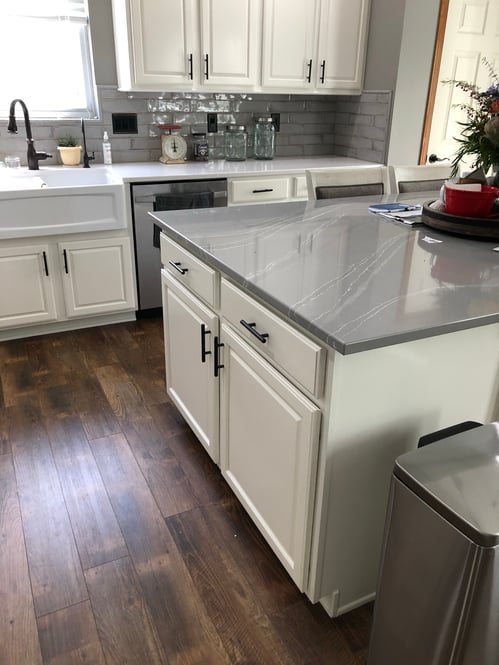 Voila! Refreshing a small kitchen with white cabinets instantly makes it appear larger. The natural light reflects off the white paint and gives the kitchen the illusion of more space. Try a classic shade of white like Chantilly Lace by Benjamin Moore to get the look.
Before: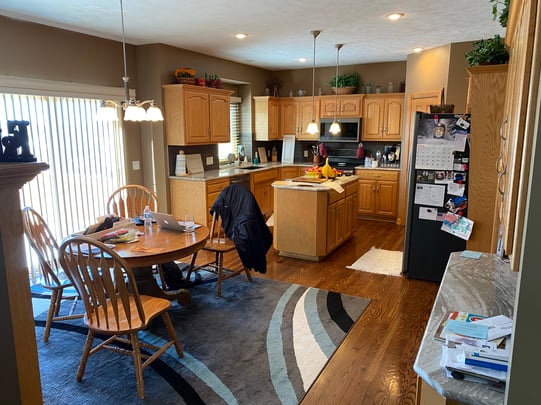 The oak kitchen cabinets match the floor of this kitchen a little too closely. Because of that, the cabinets almost disappear and don't stand out enough.
After: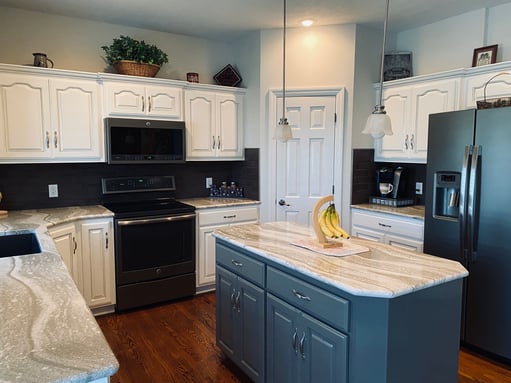 White painted kitchen cabinets and a gray kitchen island perk up this kitchen in a flash! Now there's greater contrast between the floor and the cabinets. Another shade of white we love is White Heron by Benjamin Moore to brighten up a kitchen.
Before: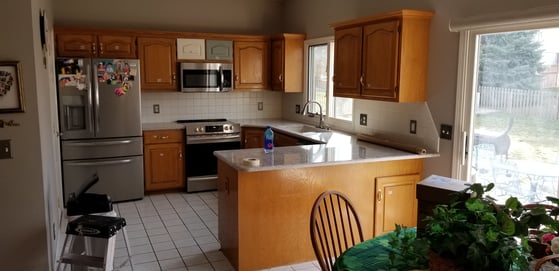 We do like oak cabinets in some kitchen spaces, but sometimes they tend to make the space look outdated. This kitchen needed something different to make it look new again.
After: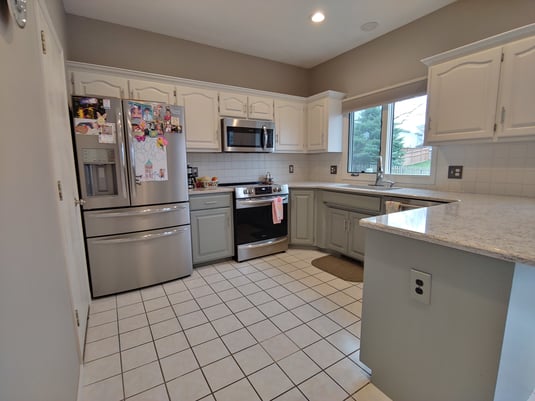 Now it's a modern, on-trend kitchen! It's so light and airy and looks so much bigger with white and gray two-toned kitchen cabinets. Get this two-toned kitchen cabinet look with white paint and a light gray like Gray Owl by Benjamin Moore.
Before: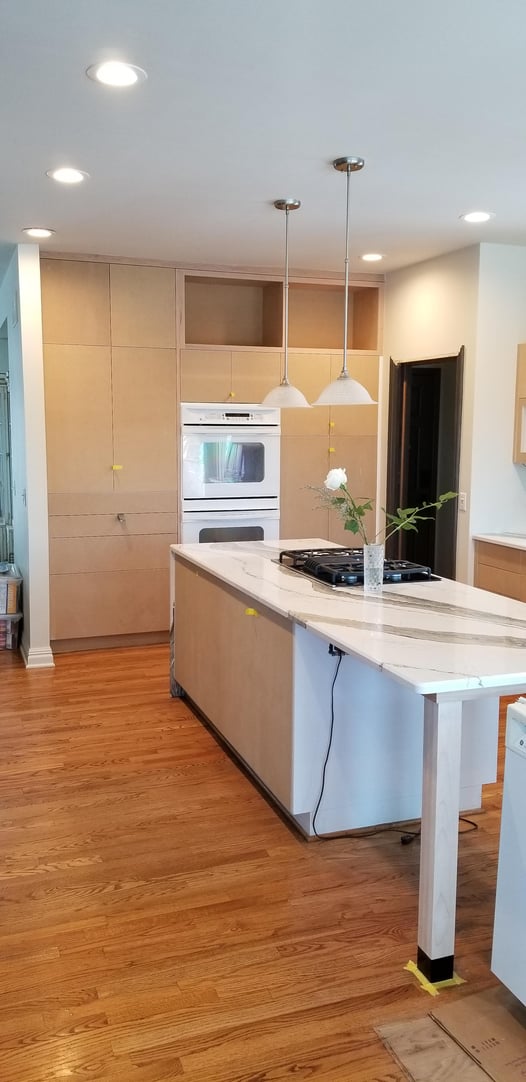 This gorgeous modern kitchen is light and airy and actually pulls off the light oak cabinets very well.
After: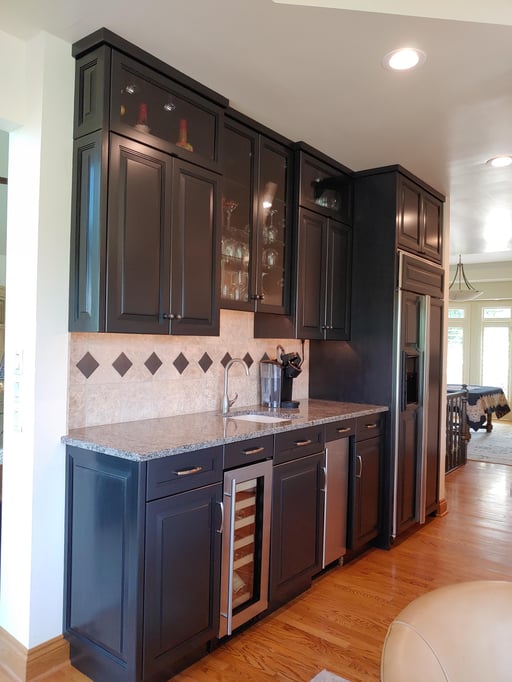 The kitchen cabinets got a complete revamp with a more traditional kitchen cabinet style and a complete color transformation. The result is a cozy, inviting kitchen!
Before: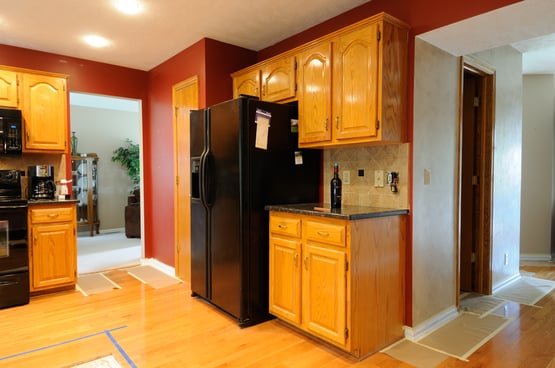 This is another instance of the cabinets and floors matching too closely. The red wall color with the orangy oak wood didn't complement each other very well either.
After: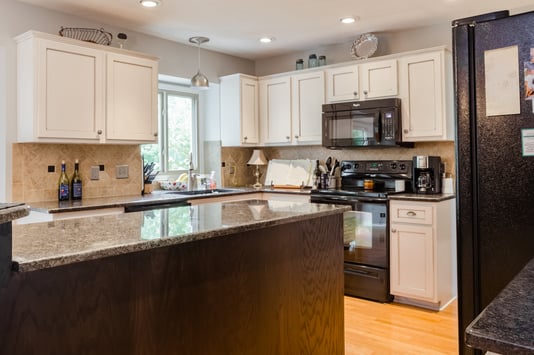 This almost doesn't look like the same kitchen! We can't believe how fresh and of the moment it looks with white cabinets and a light gray wall color.
Before: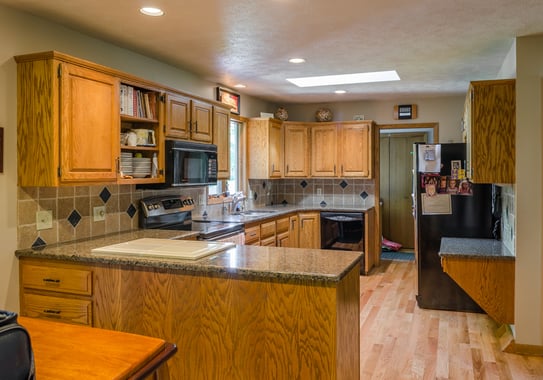 The beautiful layout of this kitchen isn't done justice by the color scheme. There are too many wood grains going on, and it needs a stand-out upgrade.
After: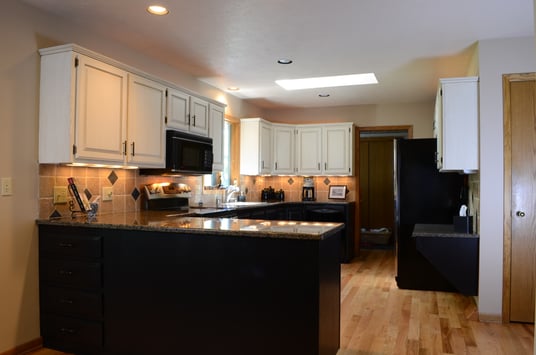 Now that's contrast! On-trend black and white two-tone kitchen cabinets were just the answer for this space. The white paint draws the eye up and opens up the space.
At Brush & Roll Painting, we know that home painting is a serious investment. We also believe any paint job is only as good as the prep. If you want a quality paint job that will stand the test of time, give us a call at (402) 932-9764 or schedule an estimate online.