Scandinavian Interior Paint Colors
March 25, 2022 10:17 AM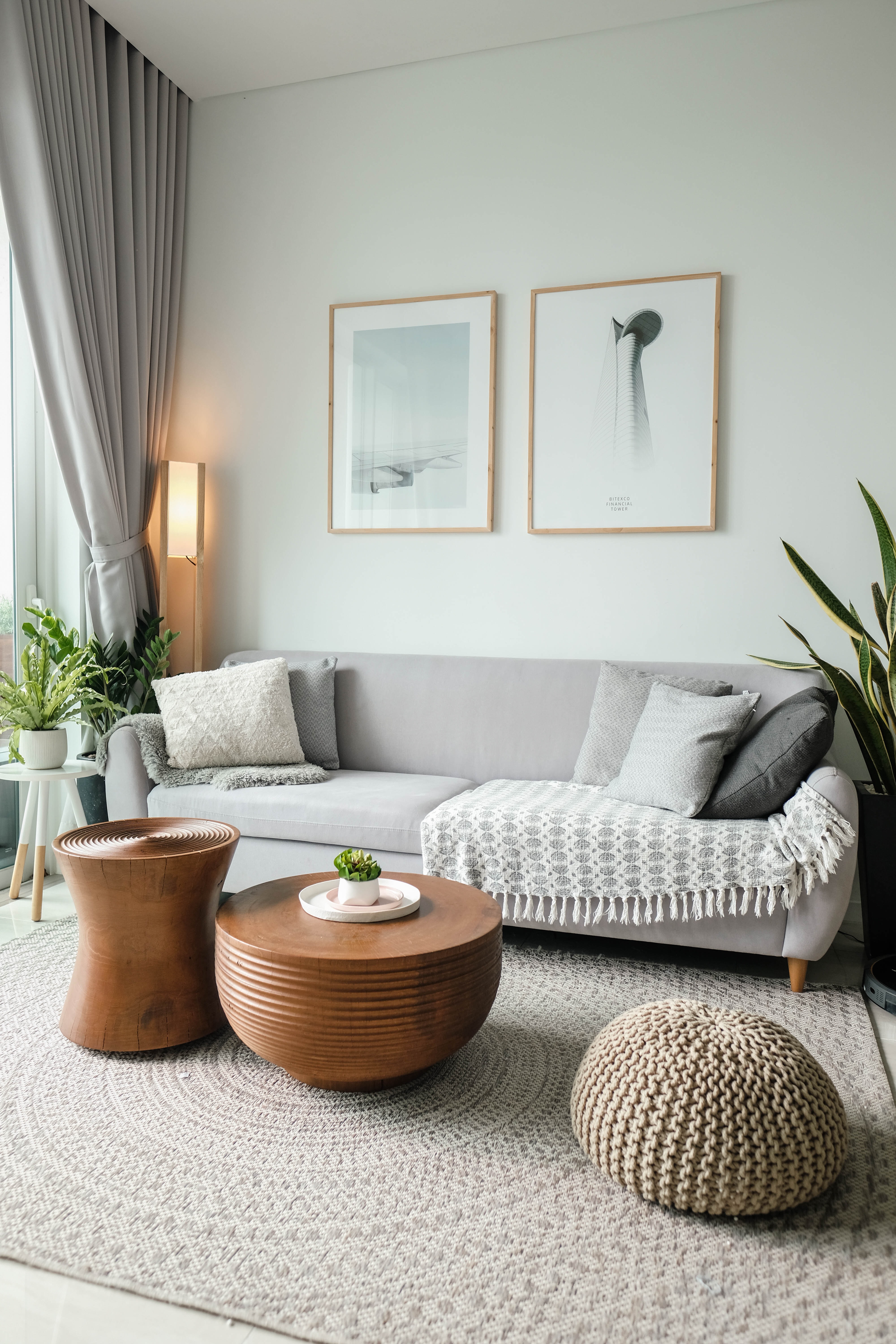 A beautiful way to bring Scandinavian style into your home is with a dreamy array of paint shades. The crux of Scandinavian interior design is light, airy, and cozy. The style is minimalistic and blends different textures and modern furniture and decor to make your space warm and inviting. The style emphasizes function over form, clean lines, open, breathable spaces, and hygge. Hygge is a place or item that brings cozy, comfy feelings that are also welcoming (think candles, a fireplace, a warm cup of coffee or tea, or plush pillows). In other words, hygge is your happy place.
Bring the simple, harmonious, modern style to life with the perfect paint shade either as an accent or on all walls. Our color experts at Brush & Roll Painting have determined the ideal Nordic-inspired color palette to recreate the look in your home in Omaha, Nebraska. Read on to see the stunning shades they chose.

1. Off-white
White with warm undertones aligns perfectly with the hygge philosophy. It's always a favorite shade for those wanting to recreate the Scandi aesthetic. Cotton Balls by Benjamin Moore is a beautiful shade to get this look.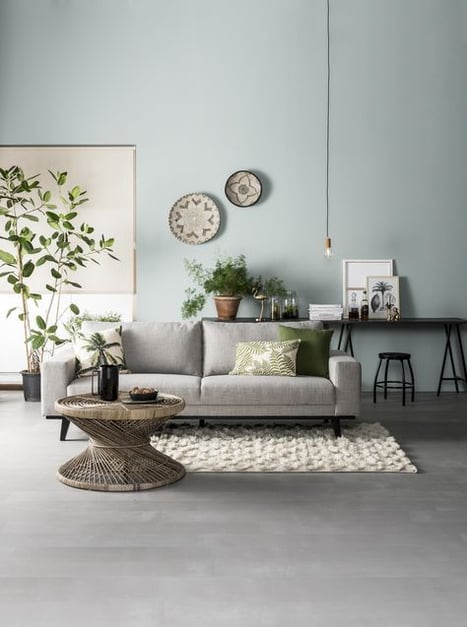 2. light Blue
A barely-there blue makes us think of long, dark Swedish winters that bring natural light into homes. Choose a blue that's light and ethereal that feels refreshing and soothing. We love Benjamin Moore's Smoke as a wall color for this airy, fresh look.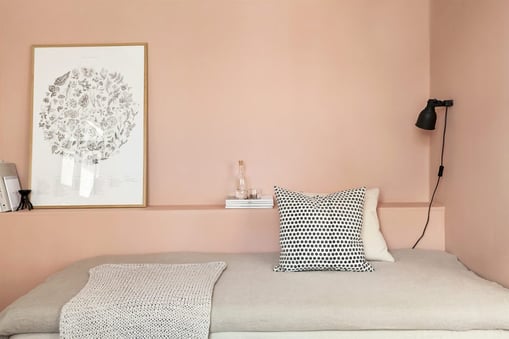 3. Blush
This shade goes by many names: millennial pink, Nordic pink, Scandinavian pink, blush, light pink. It's a great color to warm up walls and add color while still staying neutral and true to Scandinavian style. Give Head Over Heels by Benjamin Moore a try on your walls or as an accent wall color.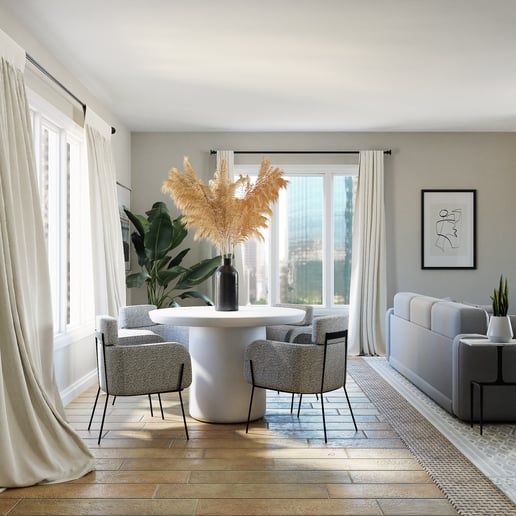 4. Gray
The recent love for gray walls is very real with homeowners and interior designers alike. It's incredibly versatile, and the range of grays can make all the difference in any space. For just a subtle hint of gray in a Scandi living room or dining room, try a softer shade like Benjamin Moore's Edgecomb Gray.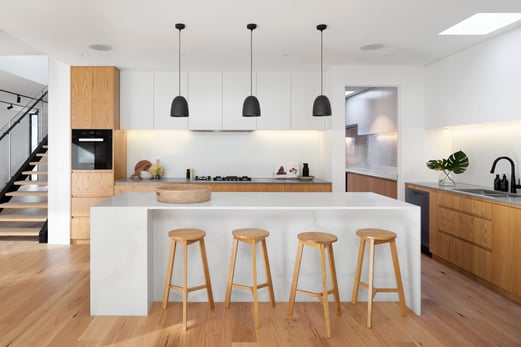 5. White
The mascot for Scandinavian style and the integral color is definitely white. White reflects natural light, which is important in Nordic countries because of the short spurts of daylight during the winter. It goes with everything, so that's a bonus! Give Benjamin Moore's Chantilly Lace a try to get this look.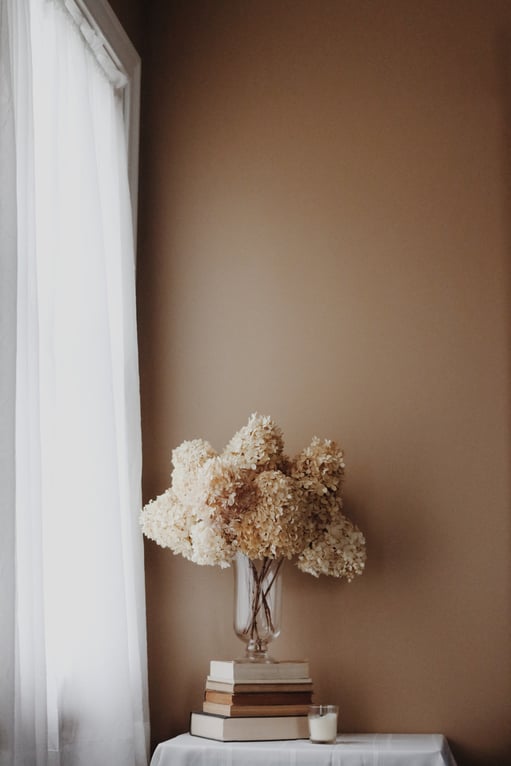 6. Beige
Wanting another shade to warm up your space? Any shade of beige, from dark to light, will work with all wood tones and metallics you choose. It creates a vintage feel that's relaxed and calming, plus it makes white accents stand out even more. We love Lenox Tan by Benjamin Moore for this look.
At Brush & Roll Painting, we know that home painting is a serious investment. We also believe that any paint job is only as good as the prep. If you want a quality paint job that will stand the test of time, give us a call at (402) 932-9764 or schedule an estimate online.