Top Benjamin Moore Exterior Paint Colors in Omaha, NE
September 15, 2021 09:53 AM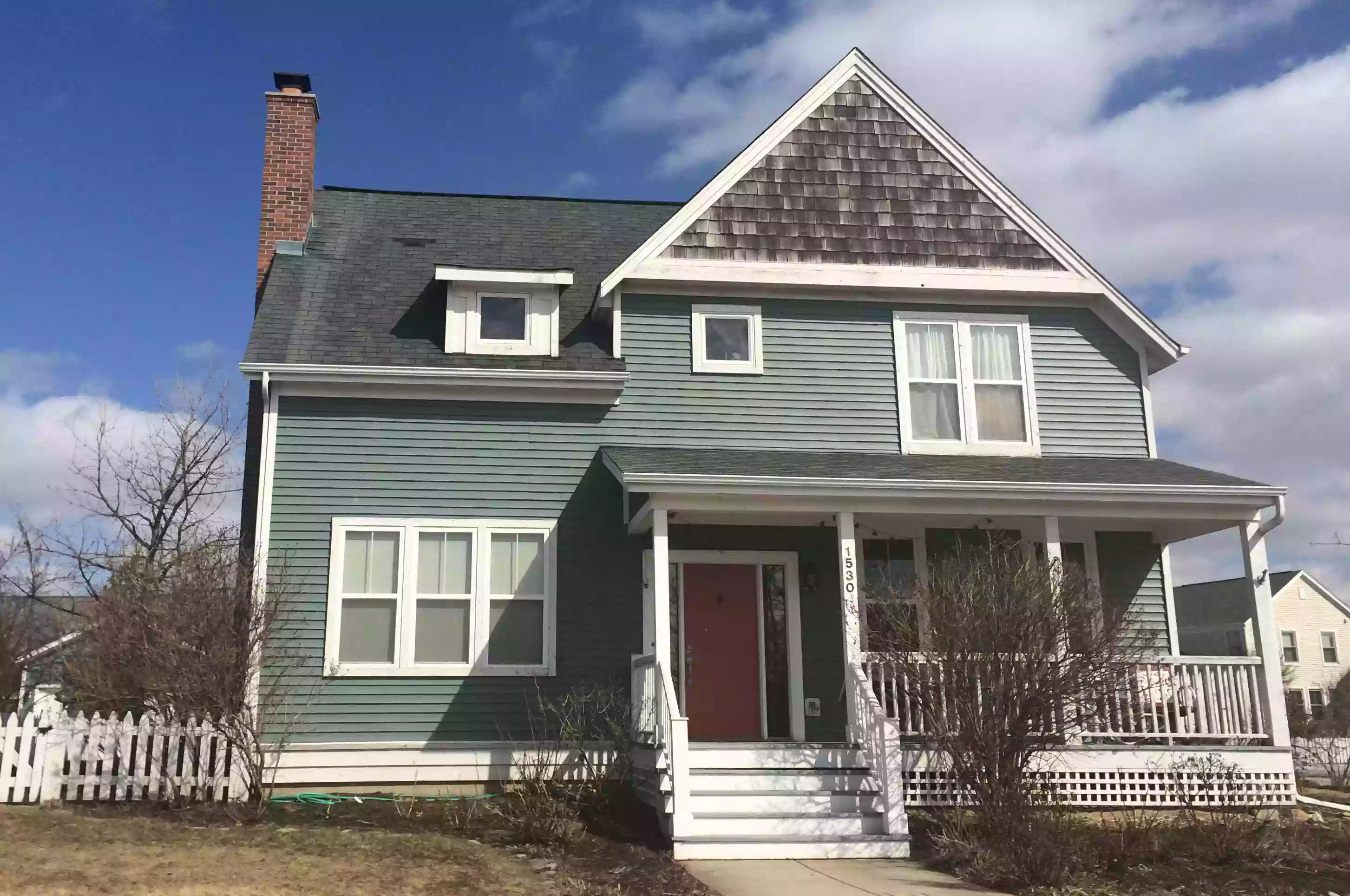 When it comes to choosing the best materials, Brush & Roll Painting has it down to an art. Having the best exterior paint means one that can withstand the elements and age beautifully without showing wear too soon. It also means the most vibrant color, no matter which shade you choose.
If you need a place to start with choosing your next paint color for your house exterior, you usually can't go wrong with some crowd favorites. Professionals and homeowners alike swear by Benjamin Moore exterior paint, and these are just a few of their favorite shades in a variety of colors. Read on to see what our experts at Brush & Roll Painting chose as the go-to colors for house exteriors.

1. Benjamin Moore- Hale Navy

You know how dark blue jeans go with just about everything? The same goes with dark navy blue paint! Hale Navy by Benjamin Moore is a timeless, striking navy shade that's equal parts bold color and neutral shade. This shade works with crisp white or creamy off-white trim and gives your exterior a timeless, rich feel. Hale Navy has been described as the end all be all for navy blue paint shades.
2. Benjamin Moore- Chelsea Gray
If you're wanting to go the elegant charcoal route for your exterior, look no further

than Chelsea Gray by Benjamin Moore. This color looks cool, but it's actually slightly warm. Chelsea Gray has a slight green undertone with flashes of blue and purple depending on the light and the trim color and surroundings it's paired with.
3. Benjamin Moore- Evening Dove

Another color that acts as a neutral in terms of its versatility, Benjamin Moore's Evening Dove is a medium cyan blue that's beloved by all. Unlike Hale Navy, Evening Dove is more muted and grayed down in its saturation. Evening Dove has a crisp elegance to it and pairs perfectly with beige, greige, off-white, or a stark white.
4. Benjamin Moore- Kendall Charcoal
Black is one of the most timeless colors there is, but if you're scared of going too

dark, here's a happy medium. Kendall Charcoal is a deep, dark gray that's luxurious and bold but still neutral. It's a clean gray that goes with any other paint shade and has green and black undertones. Kendall Gray is unique because it's cool in color but not bluish-gray. We love Kendall Gray as an exterior shade on the entire facade or as an accent on shutters and trim.
5. Benjamin Moore- Swiss Coffee

Sophisticated and always in style, Benjamin Moore's Swiss Coffee is the perfect pick-me-up for your home's exterior. Swiss Coffee is bright and welcoming with warm undertones without being yellow. It reflects light and is a soft, creamy shade that's also serene and tranquil. Swiss Coffee is thought of like a beige and goes with any paint color from navy and tans to grays and bold colors.
6. Benjamin Moore- White Dove
A long-time Benjamin Moore favorite, White Dove is considered one of the most

versatile whites for interiors and exteriors alike. It's a soft, warm white with a slight green undertone. It never ends up looking yellow or like a pure white. White Dove also has the tiniest amount of gray so it cools down the green and comes out to the perfect amount of warmth.
7. Benjamin Moore- Amherst Gray

If you're looking for a slightly darker gray than Chelsea Gray, but lighter than Kendall Charcoal, give Amherst Gray a whirl. This gorgeous gray is used as an exterior shade and interior on an accent wall, kitchen cabinets, small spaces, and more. Amherst Gray gives off green undertones so it presents as a green-gray shade with just the right amount of drama.
8. Benjamin Moore- Creekside Green
Described as a "stroll alongside a quiet creek bed on a warm summer's day,"

Creekside Green is every bit as charming as it sounds. This sage green shade is very popular among professionals and color experts and combines everything we love about colors found in nature. It's a soft, soothing green that's muted and beautifully matches most neutral paint colors as well as its surroundings.
At Brush & Roll Painting, we know that home painting is a serious investment. We also believe that any paint job is only as good as the prep. If you want a quality paint job that will stand the test of time, give us a call at (402) 932-9764 or schedule an estimate online.