Transitional Style Interior Paint Colors
April 04, 2022 11:24 AM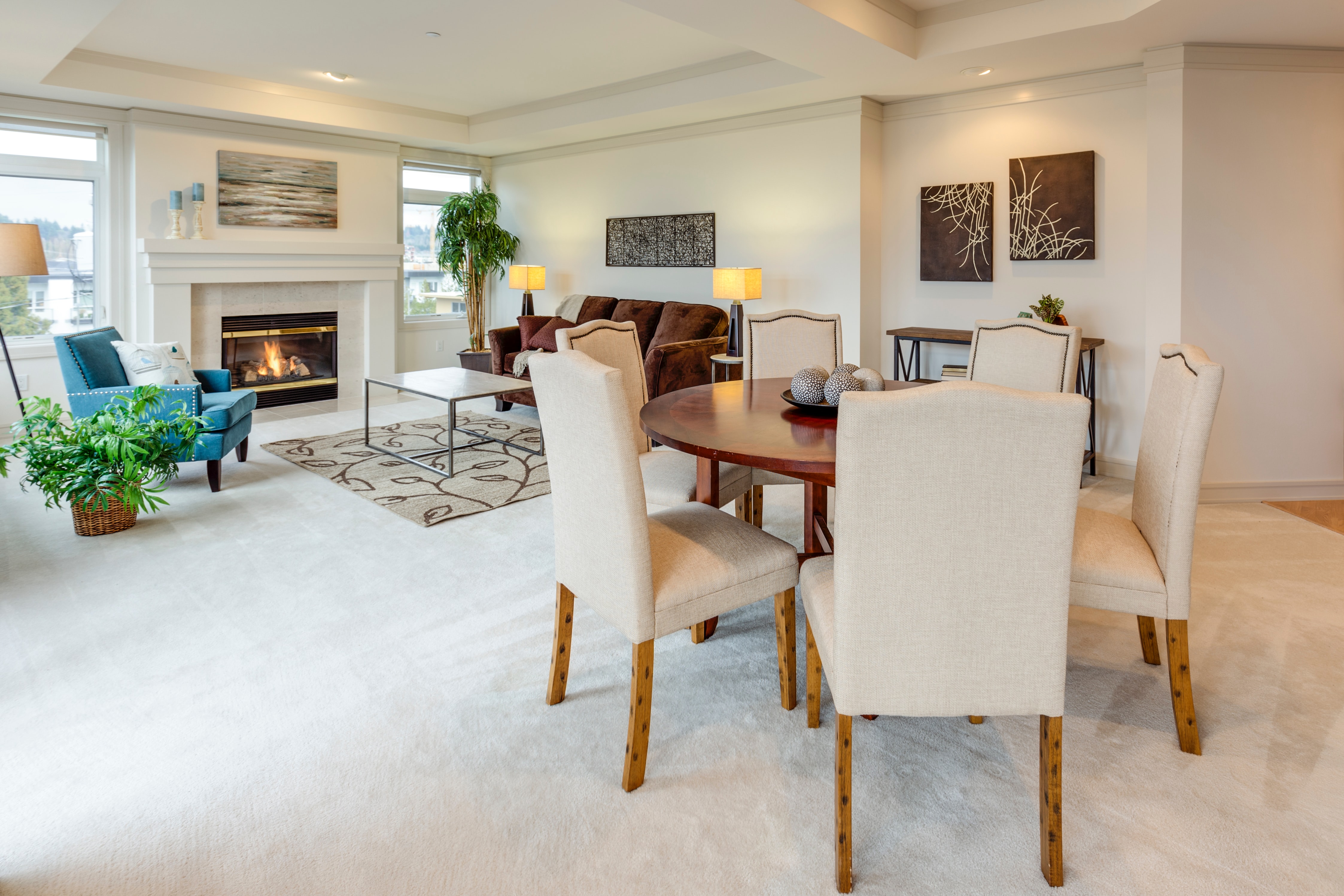 What is transitional style? Transitional style refers to an interior design and furniture style that blends traditional and modern elements, mixing in old-world traditional and contemporary metallics, chrome, and glass. If you like a little bit of everything and weren't sure what you'd label your interior design style, it's most likely transitional.
Aside from being versatile, relaxed, and unique, transitional style has something for everyone. Many homeowners gravitate to this style because it's always evolving and combines lots of characteristics. With this style, you have permission to juxtapose something vintage or classic with pieces that lean contemporary and edgy. And with paint colors, anything goes!
Our team of color experts at Brush & Roll Painting have rounded up some of their favorite, most loved paint shades that are perfect for transitional-inspired spaces. These colors work everywhere from the bedroom to the kitchen and living room. Read on to spin the color wheel and see what our experts chose as the defining transitional style paint colors.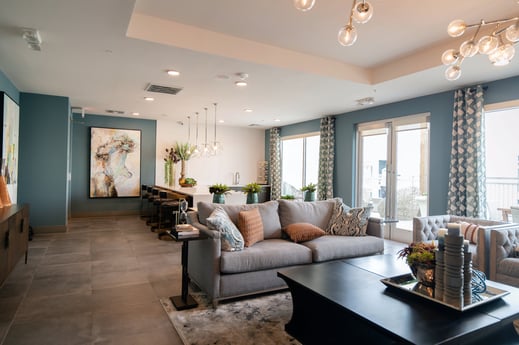 1. light blue
A muted shade of blue with gray undertones goes with just about anything, and it's a great way to bring in color to an otherwise neutral space. Try Brewster Gray by Benjamin Moore to get this look. This shade is described as a blue-tinged gray and suits just about any interior walls. It looks right at home with beige and light gray paint shades.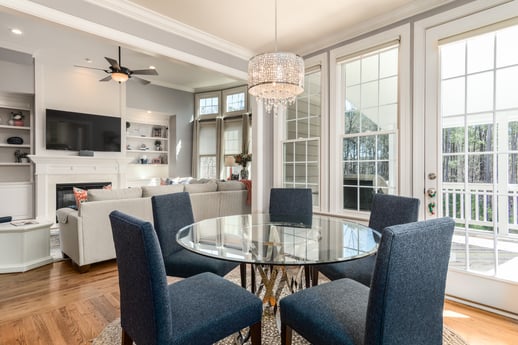 2. greige
Greige is warm and welcoming, and it's the ultimate go-to shade for just about any interior design look. It's exceptionally great in a transitional space because it combines modern with traditional. It's trendy enough to look fresh but classic enough to stand the test of time. A favorite among designers is Benjamin Moore's Edgecomb Gray.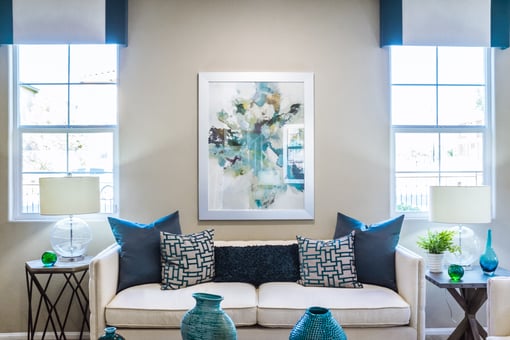 3. beige
If you're wanting your wall art and decor to take center stage in your space, a soft neutral shade like beige is what you want on your walls. Beige never has to be boring—when the space is styled correctly, it's a warm, calming complementary shade that takes on any look. We love Benjamin Moore's Manchester Tan, a fresh, sophisticated beige.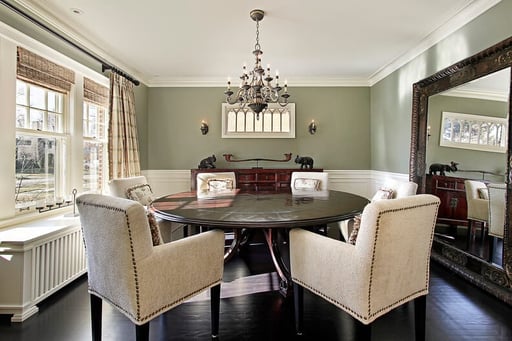 4. sage green
A fresh, muted shade of green is a great way to breathe life into a space. Think an almost-neutral green with just a hint of color. Try Dry Sage by Benjamin Moore to liven up walls in a dining room, living room, or home office.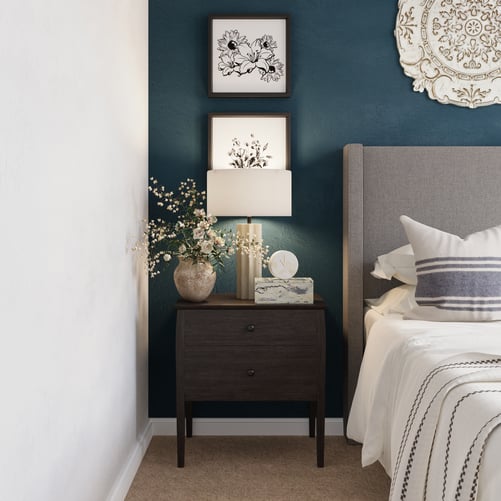 5. indigo blue
Most transitional paint shades are light and neutral, but a deep shade like indigo blue is perfect for a bedroom to cultivate cozy vibes. It's still versatile enough to go with most decor and furniture and can also work as an accent wall. Van Deusen Blue by Benjamin Moore is an excellent choice.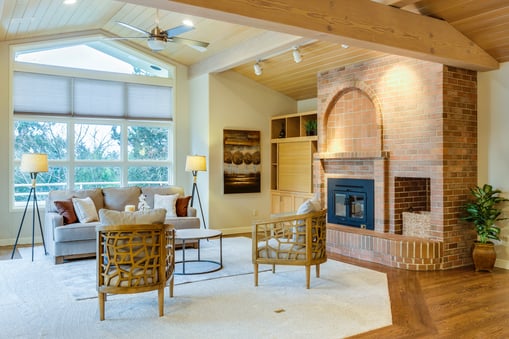 6. pale yellow
Brighten up your living room or a guest bathroom with a soft sunny shade like Windham Cream by Benjamin Moore. It has yellow and orange undertones but with a neutral beige base to keep it from being too intense in your space.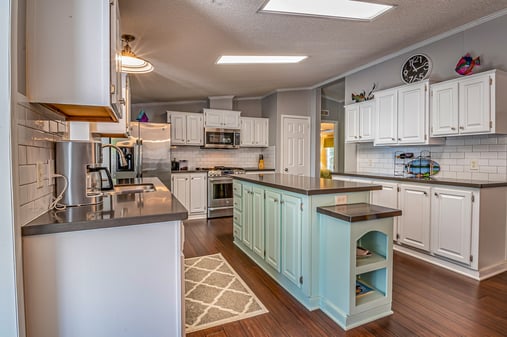 7. gray
Good ol' gray never goes wrong when it comes to interiors. It's a versatile workhorse that brings any look to life. We have lots of favorite grays, but a great place to start is with Classic Gray by Benjamin Moore. This shade can also pull off-white and makes a subtle yet sophisticated impact.
At Brush & Roll Painting, we know that home painting is a serious investment. We also believe that any paint job is only as good as the prep. If you want a quality paint job that will stand the test of time, give us a call at (402) 932-9764 or schedule an estimate online.