Wall Colors That Go Best with White Kitchen Cabinets in Omaha, NE
August 03, 2021 09:38 AM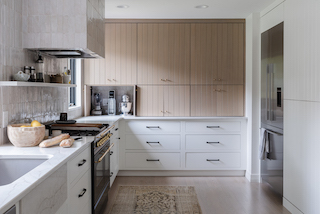 You love the look of white kitchen cabinets. You finally decided to update them and create your dream kitchen. The kitchen is often described as the heart of your home, after all, and you should make it just the way you want. But what about your kitchen walls? What wall color goes with white kitchen cabinets?
Color choices in your home are very personal, and you want to get it right. Our color experts at Brush & Roll Painting know a thing or two about selecting the perfect shade. They've found several inspirational examples to help you decide which paint shade will pair best with white kitchen cabinets in Omaha, NE.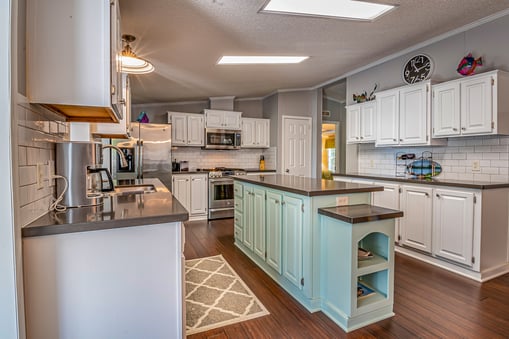 1. Gray
Gray and white are both neutrals, so it's only natural (get it?) that they'd look great together. Gray is a few shades darker than white, so your white cabinets will pop against it a gray wall. You can choose a light, subtle gray or a deep charcoal, and you'll get anywhere from a mild to strong contrast that looks stunning in any kitchen. It's difficult to find a color that gray doesn't look good with. One of our favorite shades is Benjamin Moore's Edgecomb Gray.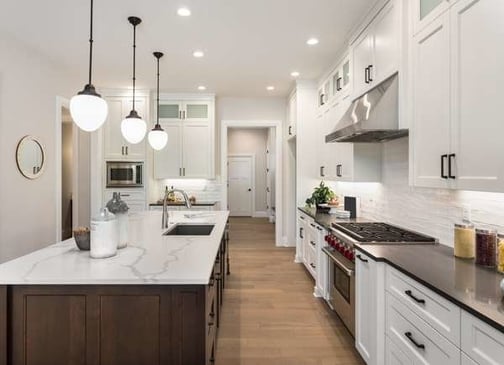 2. white
We love a monochromatic look in homes. White on white is clean and cohesive, which is ideal for spaces you want to look especially organized and clean, like kitchens. White walls with white kitchen cabinets never have to look boring. You can paint your kitchen island a different color or have contrasting hardware and countertops. Have fun with furniture, decor, and lighting in a monochromatic all-white kitchen.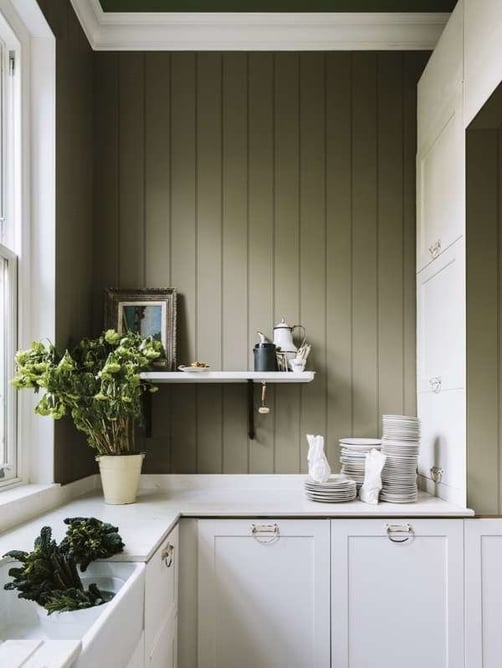 3. green
Green is the color of liveliness and earth, and it's a beautiful neutral that doubles as a pop of color. Pairing white kitchen cabinets with earthy green walls is classic and brings your space to life. A muted dark green or sage green complements white kitchen cabinets and, additionally, is a stunning shade for any space. A farmhouse kitchen will look great with a shade like Saybrook Sage on the walls.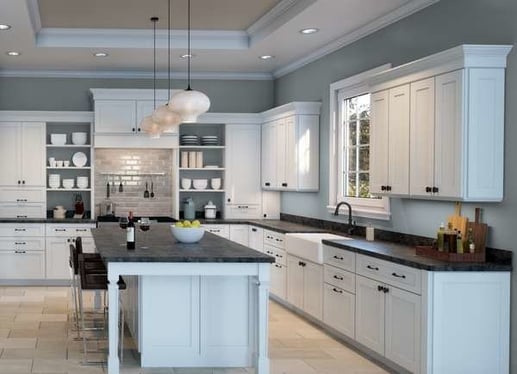 4. gray-blue
There are few things more serene than light blue walls. Having white kitchen cabinets against blue walls looks like clouds floating peacefully in the sky. This fresh look is perfect for modern, transitional, or farmhouse kitchens and gives your kitchen a cooling, elegant look. Get the look in your space with Benjamin Moore's Smoke, a subtle gray-blue.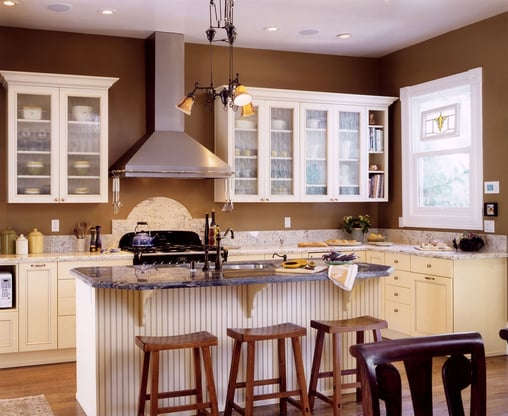 5. brown
Brown isn't a paint color that many think of (they often opt for taupe or greige instead). But brown paint with white kitchen cabinets is instantly cozy and inviting. A cool shade of brown is ideal in modern kitchens, while a warmer shade is perfect for farmhouse, rustic, and industrial kitchen looks. The white cabinets contrast beautifully against the brown paint. Give Butternut Brown a try to go with your white kitchen cabinets.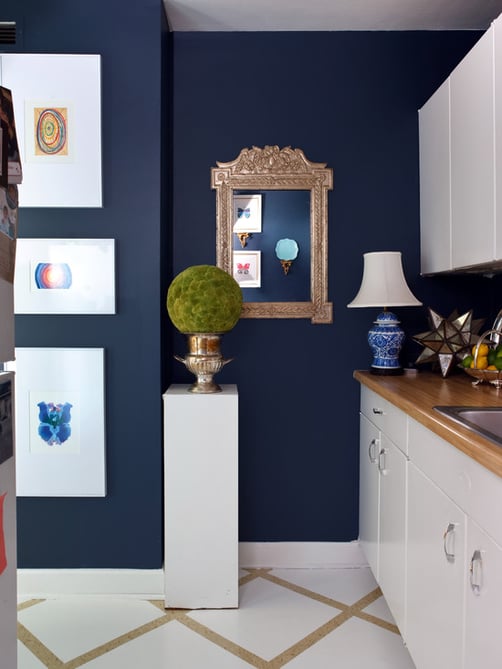 6. Navy blue
The look of navy and white is lovely as a bathroom color palette as we know, but we love it in kitchens too. The classic color combo is crisp and fresh with a modern nautical vibe. Navy blue is dark enough to make an impact but not too dark that it's overwhelming in a kitchen. It's also one of the most sophisticated colors and is a natural companion to white cabinetry. We love Hale Navy by Benjamin Moore as a kitchen wall color.
At Brush & Roll Painting, we know that home painting is a serious investment. We also believe that any paint job is only as good as the prep. If you want a quality paint job that will stand the test of time, give us a call at (402) 932-9764 or schedule an estimate online.