5 Creative Ways To Change Your Kitchen Cabinet's Look in Omaha, NE
October 17, 2020 02:24 PM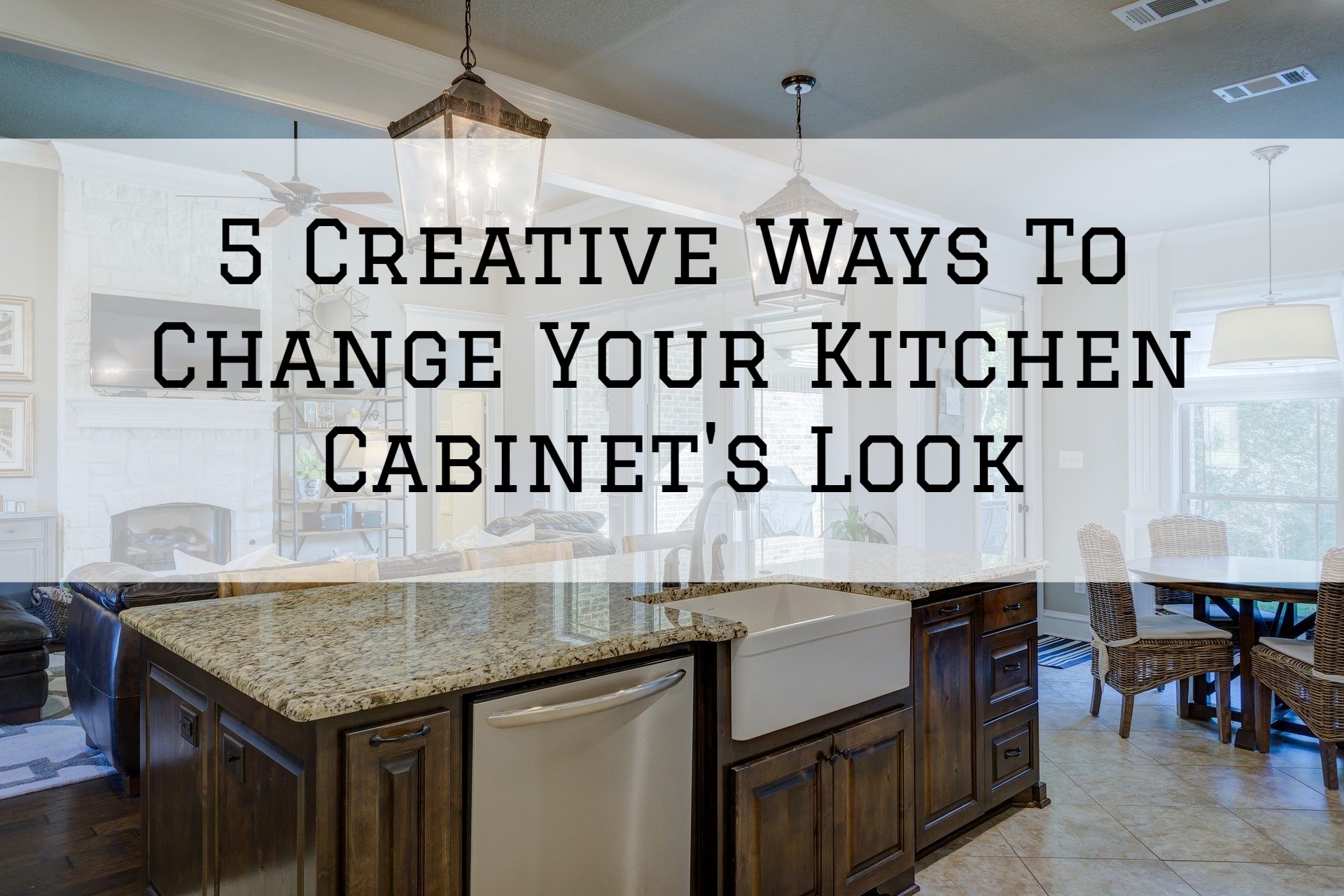 5 Creative Ways To Change Your Kitchen Cabinet's Look in Omaha, NE
In the course of updating the look of your kitchen, one thing that you might consider is updating the look of your kitchen cabinets over replacing them entirely.
The reason you could think to do this is that it's significantly cheaper and as well it's much better in terms of the environment.
After all, it's better to use what you already have even if you're modifying it a little bit than to put it all in a trash bin and start fresh.
With that being the case, here are five creative ways to change your kitchen cabinet's look in Omaha, NE.
1. Decals
One way that you could consider changing the appearance of your kitchen cabinets is to apply decals to them.
These decals come in many forms, and the best thing about them is that in many cases they are easy to remove, so if in a year or so you decide you want to change the look up again you can remove the decals and apply others that better suit your wants.
Another positive aspect of decals is that you can apply them to your kitchen cabinets as they are without having to make any substantial changes to them.
2. Remove The Doors
A fairly simple change that you can make to your kitchen cabinets that will give them a nice new look is to either entirely remove the cabinet doors or even to remove only some of the doors.
Though it might not seem like that much of a change, opening up the cabinets by removing the doors actually gives the cabinets a fresh new look and also gives you a better line of sight to the things that you put into the cabinets.
Additionally, it makes it just that much easier to get to these things in your cabinets.
3. Glass / Plastic Inserts
When you consider your typical kitchen cabinets, you have some kind of opaque material all throughout, including the cabinet doors and the inserts that go with them in the center.
The thing that a lot of people don't know about their kitchen cabinet inserts is that it's possible to replace them -- and you don't have to replace them with similar inserts.
Indeed, you can actually substantially improve the look of your kitchen cabinets (if this sort of thing) with clear inserts that can come in the form of glass or plastic.
Though you might think that plastic sounds like it will be unpleasant or even cheap in terms of its look, this is not the case at all as the kind of plastic that is used for kitchen cabinet inserts actually has an almost glass like appearance, but is of course much more difficult to break.
4. Removeable Wallpaper
There is a certain kind of wallpaper that is fairly easy to remove -- it peels off with about as much ease as a sticker.
What many people don't realize is just how many applications this wallpaper has -- it doesn't have to be limited to just being put on your wall.
Your kitchen cabinets, for example -- you can cut the wallpaper down to the size of your cabinet inserts and apply them.
The best part of this is that you don't have to stick to only one pattern wallpaper -- you can mix it up and have a few, for example.
5. Paint Your Cabinets
Lastly, a good way to update your kitchen counters is to paint them.
Though of course this is the most involved of all of the different suggestions we have here, it can also be one of the ways that you can change the look of your kitchen cabinets the most.
This is because you're going to be fundamentally changing the way that your cabinets look.
Whether you do your own painting of the kitchen cabinets or hire a painting company (Brush and Roll Painting can certainly help!) just know that you'll come out with a kitchen cabinet that you'll be proud to call your own.
If you need a professional to help you with your exterior painting in Omaha, NE, our team at Brush & Roll Painting can help.
TO GET STARTED WITH US, BOOK A FREE ESTIMATE BELOW OR CALL US ON 402-932-9764 FOR MORE DETAILS.