5 Things To Consider Before Painting Your Bathroom in Omaha, NE
December 10, 2020 06:23 PM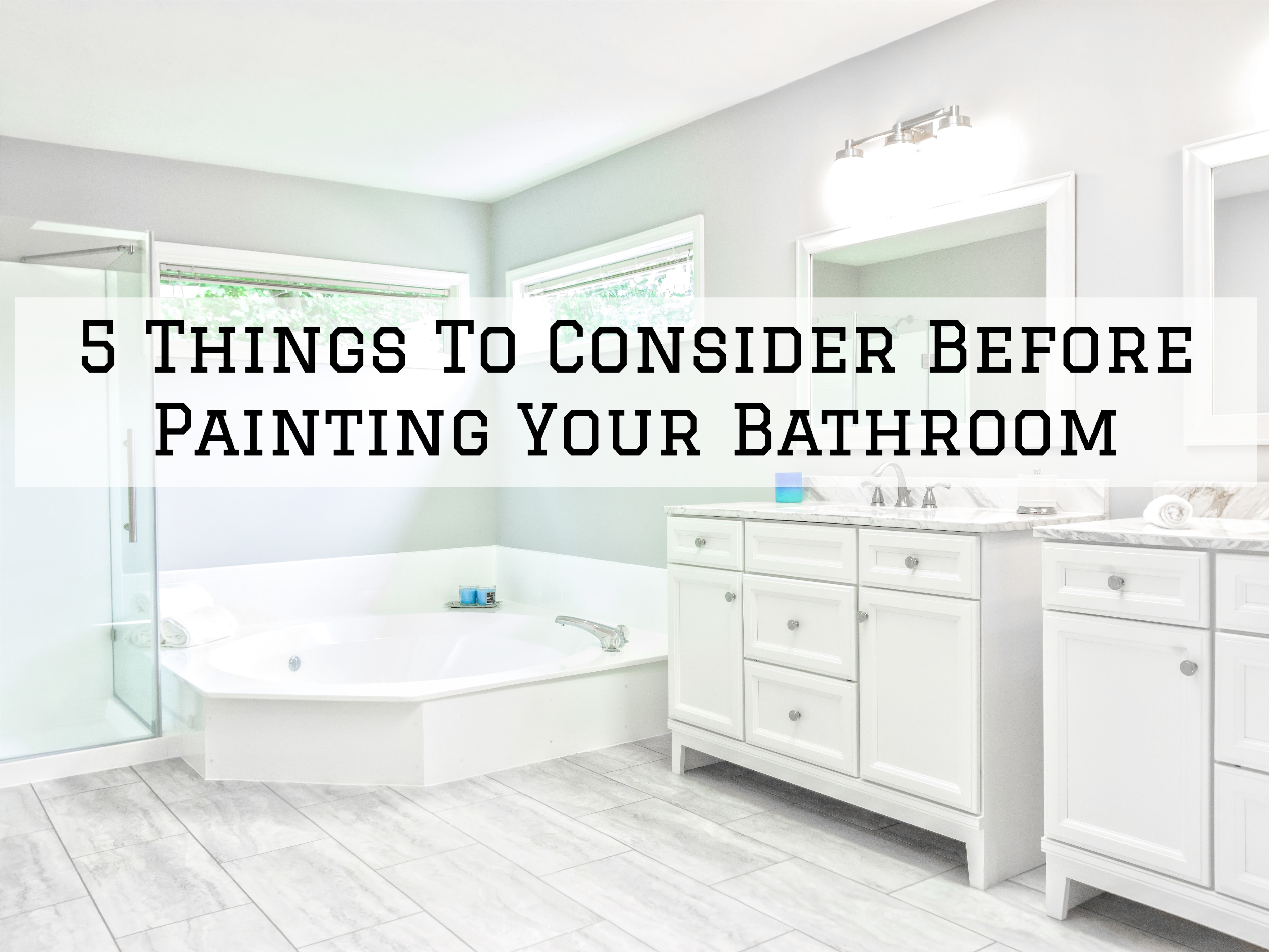 5 Things To Consider Before Painting Your Bathroom in Omaha, NE
When you have a bathroom that is in need of a new paint job, there are a number of important factors you need to consider.
As the saying goes, "An ounce of prevention is worth a pound of cure," so is true when it comes to painting projects.
let's look at five things to consider before painting your bathroom in Omaha, NE.
1. What Color is Right?
Deciding on a paint color will be as easy or hard as you make it. First, decide on what feel you are wanting to achieve. Will your bathroom be a calm, relaxing sanctuary? Will it be a bright cheery place where giggles ensue as children get ready for their day? Or are you hoping to have the modern flair of a high-end hotel? No matter what outcome you are going for, imagine the space - visualize the color that you see - and then go from there.
Choosing a color from a small swatch at the store rarely turns out as we plan, so we advise applying samples in a couple areas in the room, and looking at them different times of day so you can see how it will look in different lighting.
Here is an article of ours that talks about what bathroom cabinet colors are popular this year!
2. Paint That is Mildew and Mold Resistant
It can be easy to forget how much moisture can linger in the air of a bathroom, even with using an exhaust fan during showers. It is essential that the paint used be mold and mildew resistant so that you don't end up dealing with issues down the road. With that said, it is still important to check areas that can be exposed to excess moisture. There are many things you can do to help prevent future problems.
3. Can You Remove the Toilet?
Depending on your bathroom's size, you may want to consider removing the toilet to make painting the walls of your bathroom more accessible. This is a good idea because many toilets sit flat against the wall with very little space between the tank and the wall, making painting that small space pretty daunting.
The good news is that even if you cannot remove the toilet, there are still ways for you to paint behind it, you just will want to paper off the toilet and look at the wall from all angles so to ensure you've provided the best coverage possible.
4. To What Extent Does the Bathroom Need to be Cleaned
There is something about preparing to paint a bathroom that can make you notice just how much gunk and grime has managed to stick to areas of the walls and especially the baseboards. We assume it is from different hair products and sprays that are most often used in a bathroom. It will be imperative that you clean these areas well, so as to provide the best finished product possible.
5. Don't Forget to Cover the Floor
Finally, be sure to protect the floors before starting any painting. We highly recommend a heavy drop cloth, because it will stay put better than a lighter-weight floor covering, providing both better protection as well as a safer work environment.