5 Tips For Painting Your Garage in Omaha, NE
November 03, 2020 07:52 PM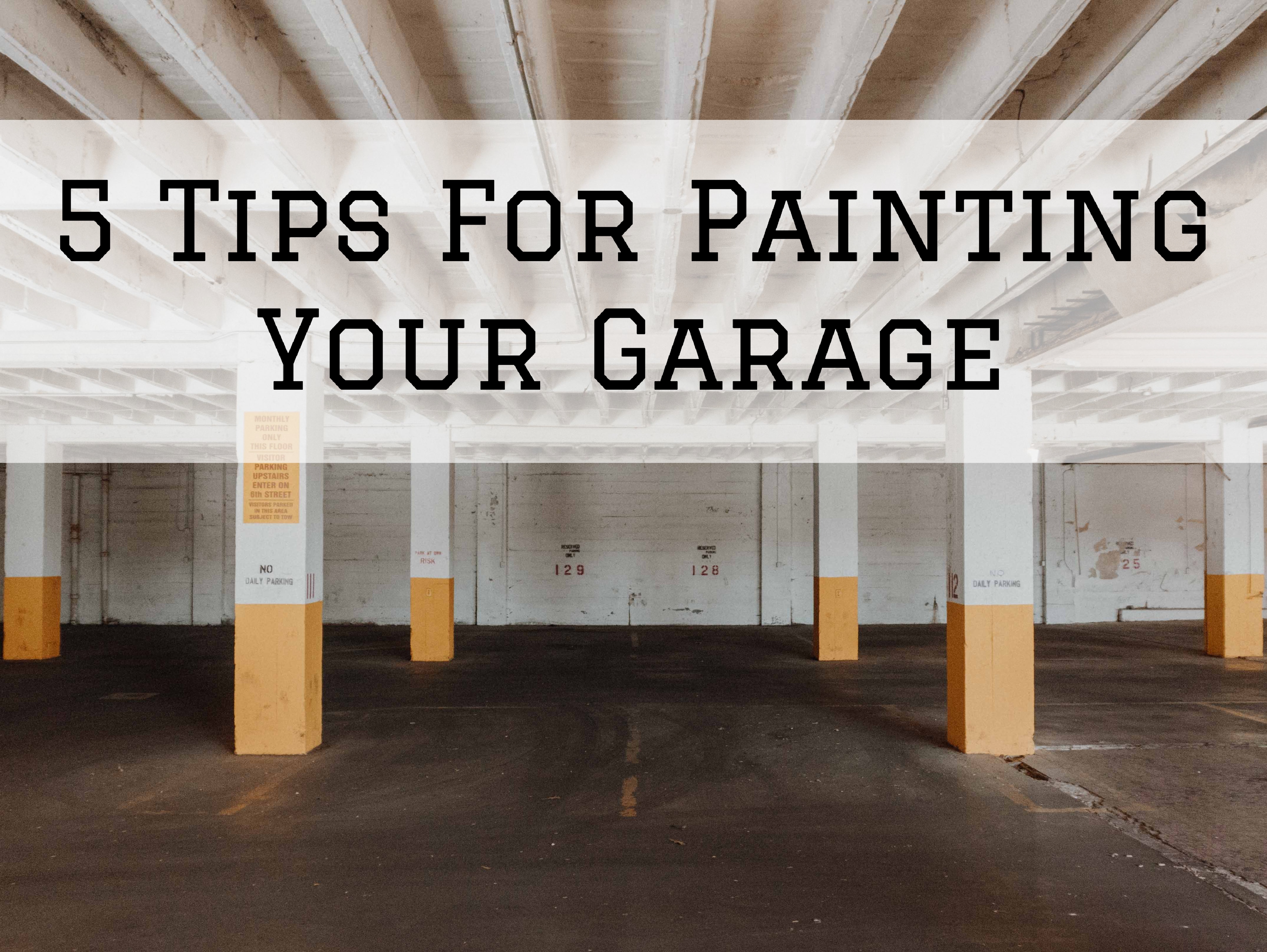 5 Tips For Painting Your Garage in Omaha, NE
When people think about what they need to do to prepare a proper garage, there are some things that need doing to make it look like a better space and others that are less obvious -- but still need to be done.
One such thing is the painting of the garage -- which might seem like an unnecessary aesthetic step but is absolutely important in having a garage that will serve you well over the years.
With that being the case, here are five tips for painting your garage in Omaha, NE.
1. Clean Before Painting
When you are looking to paint your garage, one of the most important preparatory steps that you can take is to clean the area that you're going to paint before doing just about anything else.
The reason this is the case is that you aren't going to want to paint your garage if there is a general mess and even if there is just a bit of dust present, you are going to be painting on top of it and that will make the overall paint work look an awful mess.
Get your garage painting project off to a good start by cleaning well before you start.
2. Protect That Which Needs Not Be Painted
When you're painting your garage, there are only certain things that are being painted -- and you want to make sure that those are the only things being painted.
The trick is that you need to protect the parts of your garage that should not be painted and you need to find the right protective materials with which you should protect them.
In some cases you will want to use a lighter weight plastic material to protect an area of your garage that you don't want painted to a heavier weight material in some cases, such as the floor.
Heavier protective materials are more appropriate for the floor because when you are walking about on it you will not want to shift the material covering the floor and therefore leave the floor exposed to the dripping paint.
3. Use The Right Paint For Your Garage Wall Material
When people are looking to paint their garage interior or exterior, it's entirely possible that they will be looking at paint from different perspectives -- and of all of those, the price should be the absolute last thing on the list for considerations.
First thing you should think about is to make sure that you are using the right kind of paint for the kind of painting that you are going to be doing -- since it's the garage, there are quite a few materials that might be getting painted.
Often enough the interior garage walls are made of some kind of brick or stone material and that's not at all the same as painting a plaster wall, for example.
Make sure that you have the correct sort of paint well before you start the painting project.
4. Invest In Good Brushes
A major part of painting your garage is the actual application of the paint to the various surfaces, and in most cases this will mean that you will take a paint or paint roller and then use it to put on the paint.
When you get the paint brush or rollers, you should make sure that they are at least medium quality brushes if not higher quality, as you do not want to try painting with brushes of a lower quality.
The lower quality brushes and rollers that you will find can often be more difficult to use in terms of paint application -- they don't apply the paint as well, and in some cases you will find loose bits from the brushes and rollers stuck into the paint, meaning that you will have to clean it up and spend that much more time painting to get it done right.
5. Move Everything Out First
This should be well known but it needs to be said -- you shouldn't have anything in the garage when you are going to paint it.
This means of course first you need to make sure that the cars you drive are not in there, but also not any shelving units that you may be using to store things.
Though it may prove difficult and time consuming, you will find this effort rewarding in the end because you will not have them in your way while you are painting.
If you need a professional to help you with your exterior painting in Omaha, NE, our team at Brush & Roll Painting can help.
TO GET STARTED WITH US, BOOK A FREE ESTIMATE BELOW OR CALL US ON 402-932-9764 FOR MORE DETAILS.