7 Tips To Painting Your Living Room in Omaha, NE
December 03, 2020 06:51 PM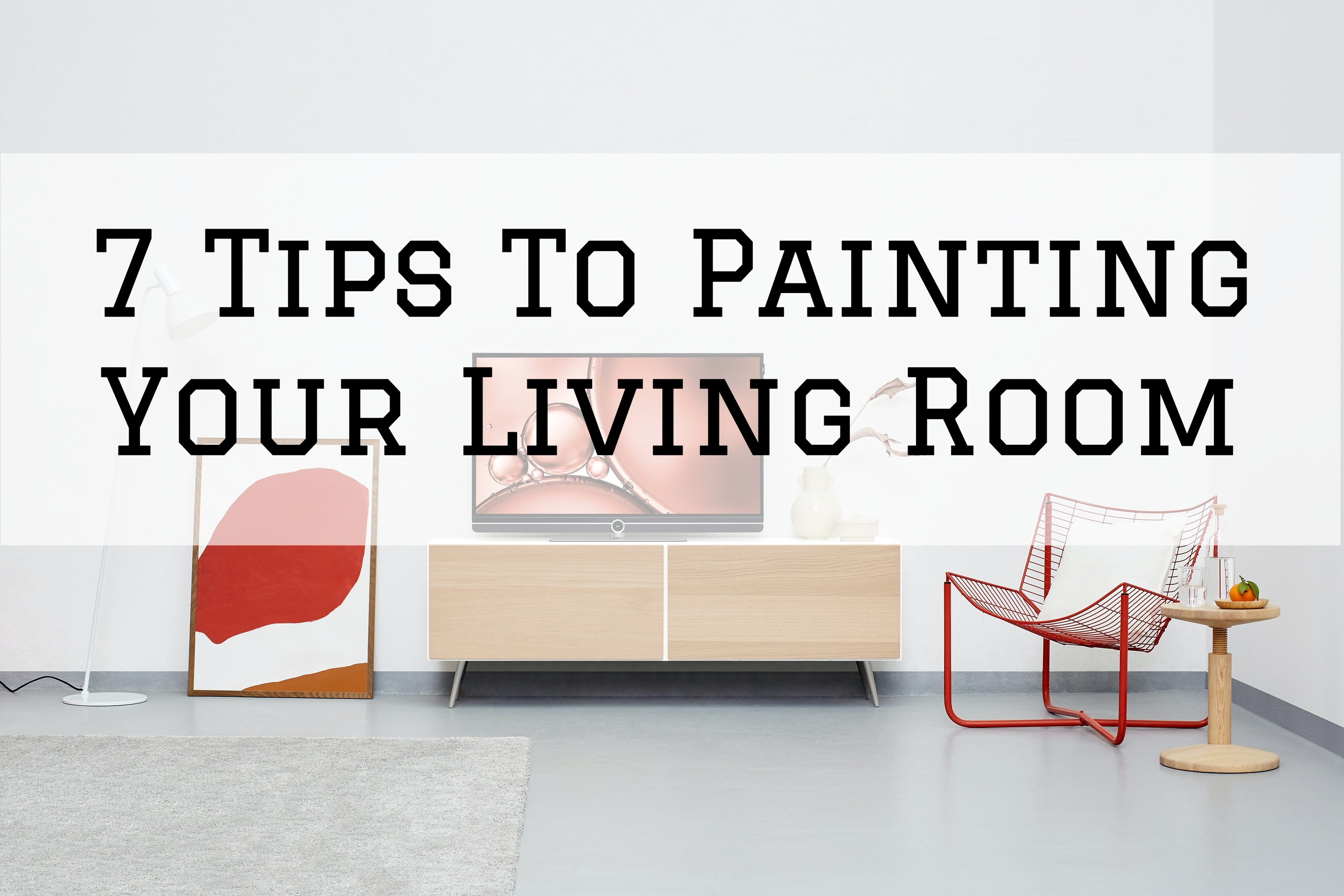 7 Tips To Painting Your Living Room in Omaha, NE
When you're looking to update the look of your living room, you may consider painting it -- either the walls of the room, even one wall to set it apart, or the ceiling if you are so inclined.
Of course, the process of painting a living room can be a bit tricky at times, but you can get through it with the right advice and care in doing so.
With this being the case, let us now look at and consider seven tips to painting your living room in Omaha, NE
1. Remove Furniture
Of course, it is understandable that you may be hesitant to remove the furniture from your living room, as some of it may be quite large.
Of course, it being large may be exactly why it should be removed from the room -- it can get in your way while you are painting.
Moreover, you may come to spill paint on furniture inadvertently, making them quite messy and difficult to clean.
2. Stir Paint, Don't Shake
It's true that when you get paint made for you at a paint store, they agitate the paint by use of a shaking machine.
That said, you should not try to shake your own paint as it doesn't work quite the same as having the store do it for you.
When you shake your own paint rather than stirring it, you take a good chance of adding bubbles to the paint, which will show up on your paint work.
3. Clean Before Painting
It's important that you clean before you paint your living room -- and this doesn't just refer to cleaning the surface that is going to be painted.
This also means that you should clean any and all dust (to the best of your ability, of course) because having it adds to the possibility that it will end up on your walls.
To prevent this from happening, do a thorough job of cleaning and you will see that you won't have anything appearing on your walls or certainly significantly less.
4. Take Care Of Surface Issues
Before you lift the paintbrush for the first time to paint your living room, you're going to want to give the living room walls a good once or twice over to check for issues that may be there.
Issues are things like holes, small or even large, that could have come up due to pictures being hung in the past or even accidents that could cause larger holes to be made.
You'll want to fix these holes with whichever method is best and then of course make sure to sand to get the living room wall to be as smooth as possible.
5. Don't Forget To Sand
Sanding is something that you should absolutely do prior to painting -- the thing that you should realize is that the secret to good painting is to have a smooth surface.
One thing that you can do to aid in getting the surface as smooth as you can is to sand the surface after you have properly cleaned it.
6. Allow Time To Dry
An important part of the painting process is the drying -- the drying of the paint, the drying of the primer, and the drying of the walls in general after cleaning.
If you paint a second coat of paint without allowing the first coat to dry, for example, you could find yourself pulling the first coat off the wall instead of adding a second coat.
Painting anything over a wet surface (after you wash the surface, that is) will lead to paint issues like bubbles on the surface of your living room wall.
7. Drop Cloth Is Important
Lastly, please remember that drop cloth is an important thing to protect your floors as well as your furniture if you aren't able to remove it from the living room.
Better to use a heavier drop cloth on the floor so that when you walk around during the painting process, you won't accidentally uncover the floor.