3 Main Benefits of Upgrading Interior Paint to Aura by Benjamin Moore
May 12, 2023 08:41 AM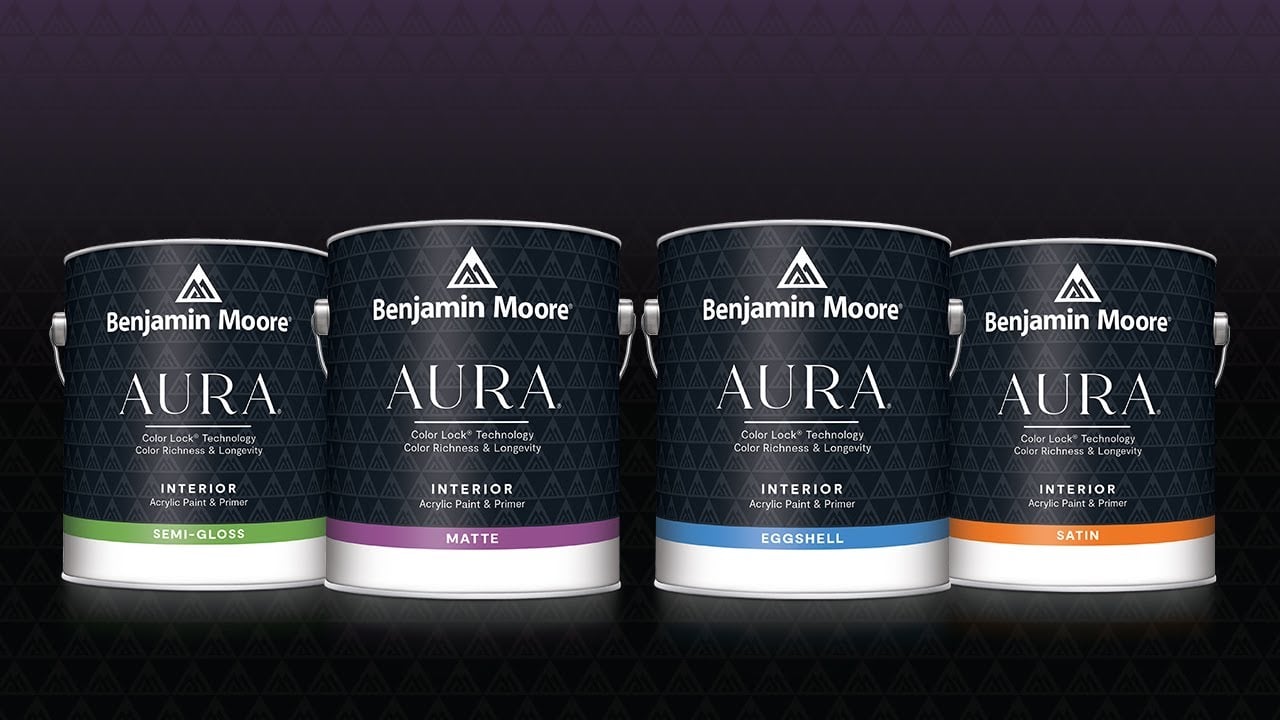 Have you heard "paint is just paint"? While this is true, paint is paint, not all paint is the same. Like many other industries and products on the market, paint has a range from low to high end. While it seems out of the budget to purchase high-quality paint, it can save you money in the long run.
By trusting in a paint product and the application, you can confidently know that the work will last 15-20 years or longer. With high-quality paint, you will not have to get the project redone every few years or touch up every season.
At Brush & Roll Painting in Omaha, NE, we use high-quality and durable products like Aura by Benjamin Moore because they help us give our customers the best results. To schedule an estimate with us, click here.
In this article, we will discuss the benefits of upgrading interior paint to Aura by Benjamin Moore. By reading this, you will easily decide which exact paint product is best for your next interior painting project.
Top Interior Paint Choices by
Benjamin Moore

Upgrading to Aura
Unprecedented Durability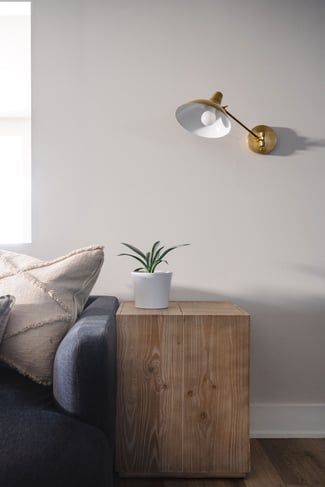 Aura by Benjamin Moore is the most durable, ultra-premium paint product on the market. Its thick consistency provides a smooth finish while giving extreme hide (coverage). This product performs great during the application. It is splatter free, has excellent flow and leveling, and is fast-drying.
Due to Aura's extreme hide, less paint is needed to get a smooth finished product.
Using Aura by Benjamin Moore may not always be necessary. This paint is great in any room that needs to be extra protected, like living rooms, bedrooms, playrooms, hallways, etc. If you can't shake the price for a lower traffic room then Regal Select by Benjamin Moore may be a better option for your project.
Aura also has a Bath & Spa version that is a matte finish. This was created for those high-humidity environments that are in the name (bathrooms, and spas).
These paints resist scuffs, scratches, streaking, and water spots, and are mildew resistant. These products do it seamlessly when needing touch-ups from natural wear and tear.
Because of Aura's extreme durability and hide, its price is about $100 per gallon. Which is about $15-$20 more per gallon than its precedent, Regal Select. Ultra Spec is roughly half the price of Aura, around $50.
The main difference between Aura, Regal Select, and Ultra Spec 500, is that Aura has more durability due to its higher amount of solids. This enhances all of its features, like color retention.
Incomparable Color Options & Retention
Benjamin Moores paint is engineered with their innovative and unique Gennex Color Technology which provides vibrant color pigment like no other brand and has over 3500 color options. The benefits of this feature are that the colorants are fade-resistant, have color depth durability, superior hide, and zero VOC.
Aura also has exclusive Color Lock Technology. This allows even the darkest colors to have rich textures and high viscosity. The pigments bond to the dry paint and lock in color permanently to the paint film. Special polymers wrap around the color particles, creating Aura's thicker consistency that dries hard and is completely fade-resistant.
Benjamin Moore will have a comparable option if you have chosen a paint color from a different vendor. We could also color match to get you the shade you have selected.
Easy Clean-ability
Though Regal Select is also easy to wash, Aura can handle repeated scrubbing with no issue and no color rub-off. Ultra Spec 500 will require more effort to get the surface clean.
After repeated washings, this paint will still look fresh. This is also due to its durability coats and ingredients.
Conclusion
All in all, Aura is one of the most durable paints on the market. This paint is ideal for high-traffic areas that need to remain durable for a long period of time.
At Brush & Roll Painting, our painters love to paint with Aura because of its extreme hide, color retention, and incredibly smooth finish. To have Aura, or a similar project, painted on your walls schedule an estimate with us.
Next, learn about the difference between low vs high-quality paint. There you can learn why all products are not one and the same.