The Benefits of Using KCMA Rated Products for Kitchen Cabinets
March 07, 2019 02:00 AM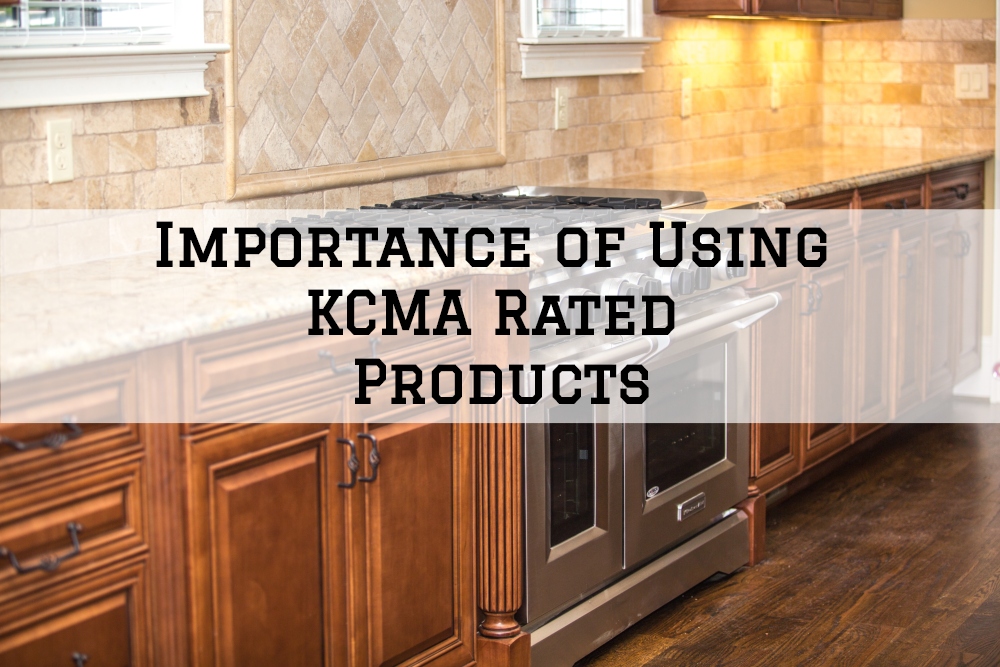 Are you considering repainting your kitchen cabinets? Repainting kitchen cabinets can be a great way to refresh your kitchen. After all, it's much cheaper than having to replace your entire cabinetry.
However, while you're at it, you need to make sure that only quality products are used.
At Brush & Roll Painting, we have spent years of trial and error searching for the best high-quality KCMA-approved products to use. We take pride in providing long-lasting results for our customers.
In this article, we want to take a look at the importance of using KCMA products for your kitchen cabinet refinishing. By reading this, you are ensuring that you will get the best quality results by finding a contractor that uses KCMA-approved products.
What is KCMA?
KCMA stands for Kitchen Cabinet Manufacturers Association. The KCMA puts kitchen cabinets through several tests to see how they withstand tough household use. They have standards and tests they perform on kitchen cabinets and kitchen cabinet products to make sure they stand up to the task. So, what is the importance of using KCMA-approved products?
Whether you're painting your cabinet or hiring a professional painting contractor, you want to make sure the top finish they use is high-quality, durable, and can withstand everyday kitchen use.
KCMA-certified products are recognized in marketing as having undergone rigorous durability, performance, and suitability tests. If you're in the market for new cabinetry, you will be happy to notice that KCMA also have swing tests, weight test, slide tests, and more noted below, to check for the cabinets' durability and performance for extended periods.
Their tests generally create an accelerated form of cumulative effects that your kitchen cabinet top coat would typically show after years of normal use. Whether you're looking for replacing your entire cabinetry, refacing your existing cabinets, or refinish them, choosing KCMA-approved products can go a long way in ensuring quality.
Let's look at some of the tests they do to understand how they arrive at their product approval, and its importance.
KCMA Finish Tests
Spill Tests
Before approving a kitchen cabinet finish, KCMA tests the durability of the finish by spilling common household products on the top. The spill is left for a certain period and the durability or lack of staining is then rated. Two specific tests that take place here include;
• Chemical Resistance test: This is designed to test the ability of the finish to withstand substances typically found in the kitchen including; vinegar, lemon, orange, and grape juices, tomato catsup, coffee, etc. Ideally, there should be no discoloration, stain, or whitening that will not disperse with ordinary polishing after testing.
• Detergent and Water Resistance test: This is used to test the door edge for proper application of the finish. After the tests are done, the finish should not show blistering, de-lamination, discoloration, whitening, checking, or any failure of the top film.
The Heat Test
They don't just stop at spill tests. KCMA also tests the finish for cold, hot, and humid durability as well as print resistance. The main aim is to test the ability of the finish to withstand high heat for long periods, considering your kitchen is the hottest room in your house. After the examination, the finish is checked to see that there is no evidence of discoloration, blistering, cracks, or film failure. They also test the ability of the finish to withstand hot and cold cycles of prolonged periods.
For a cabinet product to be KCMA approved, the manufacturer has to pass the durability as well as the environmental test. This might not directly benefit you, but anything that messes with the environment affects you in the end, one way or another.
To get environmental certification, manufacturers and suppliers have to strive to have air quality and pollution prevention, resource sustainability, and waste minimization.
Ask contractors what products they use
While it's not a must to use KCMA-approved products on your kitchen cabinet painting project, it's always a good idea to use high-quality products from reputable brands.
Using high-cost, high-quality primer, paint, stains, and other finishes ensures that your cabinets end up with an even, beautiful, and long-lasting coat.
For even better results, consider hiring a professional painting contractor for your kitchen cabinet repainting project from the very beginning. It is essential to ask them what products they use and why. After knowing this, you can check whether it is KCMA approved by viewing their website.
At Brush & Roll Painting, we know that home painting is a serious investment. We also believe that any paint job is only as good as the prep. If you want a quality paint job that will stand the test of time, give us a call at (402) 932-9764 or schedule an estimate online.