6 Common Misconceptions about Hiring a Painting Contractor
March 06, 2023 09:30 AM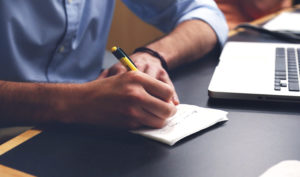 Painting has a history dating back to cave dwellings and to the professional industry beginning in the late 1800s. Over time, that has led to plenty of misconceptions about painting and hiring the perfect painting contractor. When these misconceptions are believed, they can ruin the outcome of a project rather quickly.
At Brush & Roll Painting, we have been debunking misconceptions through our work since 1996. Our thorough prep work process and use of high-quality materials help bring Omaha homeowners' visions to life.
In this article, we will discuss painting misconceptions about hiring a contractor and why they are not true. By reading this, you might rethink some things that you have learned about painting and painting contractors.
Brushing and rolling are more durable than spraying
Brushing and rolling vs spraying are both durable ways of painting. The main difference is that paint can be applied heavier or lighter while spraying. When brushing, you get the same thickness almost every time.
Brushing also has much less prep work than spraying does. Spraying would be the most cost-effective for areas like exteriors as it is a large space and does not need much protection.
The reason for this misconception is due to low-quality paint. Low-quality paint is not durable no matter how it is applied. Other painting contractors and builders use low-quality paint when spraying, this has helped spread the false rumor that it is less durable than brushing and rolling.
Choosing to brush and roll or spray should be based on whatever makes the most sense for your project. The major factor is if you need to use the space during time of work. If you don't, then spray makes the most sense. If you do need to use the space, brushing and rolling will be a better option.
It is unlikely that the best option for interior wall painting will be to spray, because of the large amount of prep work in this scenario.
2. Paint is paint
When it comes to painting products, you get what you pay for. The lower the price, the lower the quality of results you are going to have. The higher the price, the higher the quality of results you will have.
Lower-priced paints have fewer ingredients, like solids, which are key to making paint durable, have great hide, and have good coverage.
Higher-quality paint is easy to clean and touch up when necessary. It can save you money by not having to repaint after a few years, by not having to buy many gallons as it covers surfaces better, and it does not need many coats.
While hiring a painting contractor, find out which exact products they use, research them, and compare them to your desired quality.
3. DIY Painting will save you money
This can be true on one condition – that it is done correctly. Painting anything requires thorough prep work, high-quality products, and time. It takes knowledge and experience to be able to achieve a quality finish..
Not investing in the prep work, high-quality materials, and time will show in a matter of months. You will see this by paint chipping, peeling, fading, being easily scratched, and being hard to clean. By then you might need to hire someone anyway or try and repair the imperfections yourself, which adds to the cost.
If you are not confident in your abilities to complete your painting project, it is best to hire a professional instead that has a thorough process and uses high-quality materials.
4. Prep work is unnecessary
Not only does prep work save you from your paint failing in a few months, but it also saves you from a big mess. Prepping surfaces for paint isn't just sanding, cleaning, and covering nail holes. It takes taping off areas that do not need to be painted and using drop cloths or paper to cover areas completely.
Dealing with paint drips on areas that do not need to be painted is frustrating and a waste of time. Preparing the paint to look the best the first time will save you in the long run. Cleaning up from mistakes afterward can create new mistakes, lower quality outcomes, cost more money, and take more time.
If a painting contractor does not take the time to prepare your space for paint, it is a sign that they do not care about your space or project. While hiring a contractor, one of the things you could ask them is about their prep work process.
5. "I trust you because you are the contractor"
Hiring a painting contractor should come with plenty of research to find out you are getting the best quality for your project. Many paint contractors simply don't take the time to do thorough prep work or use high-quality products.
Viewing websites, reviews, and sample work are just some ways to ensure you are hiring the best painting contractor.
A contractor should try and work to gain your trust. Trusting them too soon might leave you disappointed with your results.
6. Contractors don't need to look at the scope of work before giving an estimate
For most projects, painting contractors must look at spaces in person and measure them. In order to have an accurate estimate, a painting contractor needs to see the work in person and see exactly what you are seeing.
If a contractor does not offer to do an in-home estimate, it might be a red flag.
There are special circumstances to this, including some small projects and touch-ups, but for the most part, to have the best quality project, to have a firm price, and to be confident that you chose the right contractor, make sure they see the work you want to be done in person.

Avoid the myths and misconceptions
Believing these misconceptions could easily ruin the outcome of your project. Use this and the helpful links to find the best painting contractor for you.
Since 1996, Brush & Roll Painting has painted thousands of homes across Omaha, NE. We have always used our thorough process, high-quality products, knowledge, and expertise.
Next, to confirm that you are not believing any more myths or misconceptions, check out 7 interior painting myths.