2022 Modern Kitchen Color Trends
April 19, 2022 10:40 AM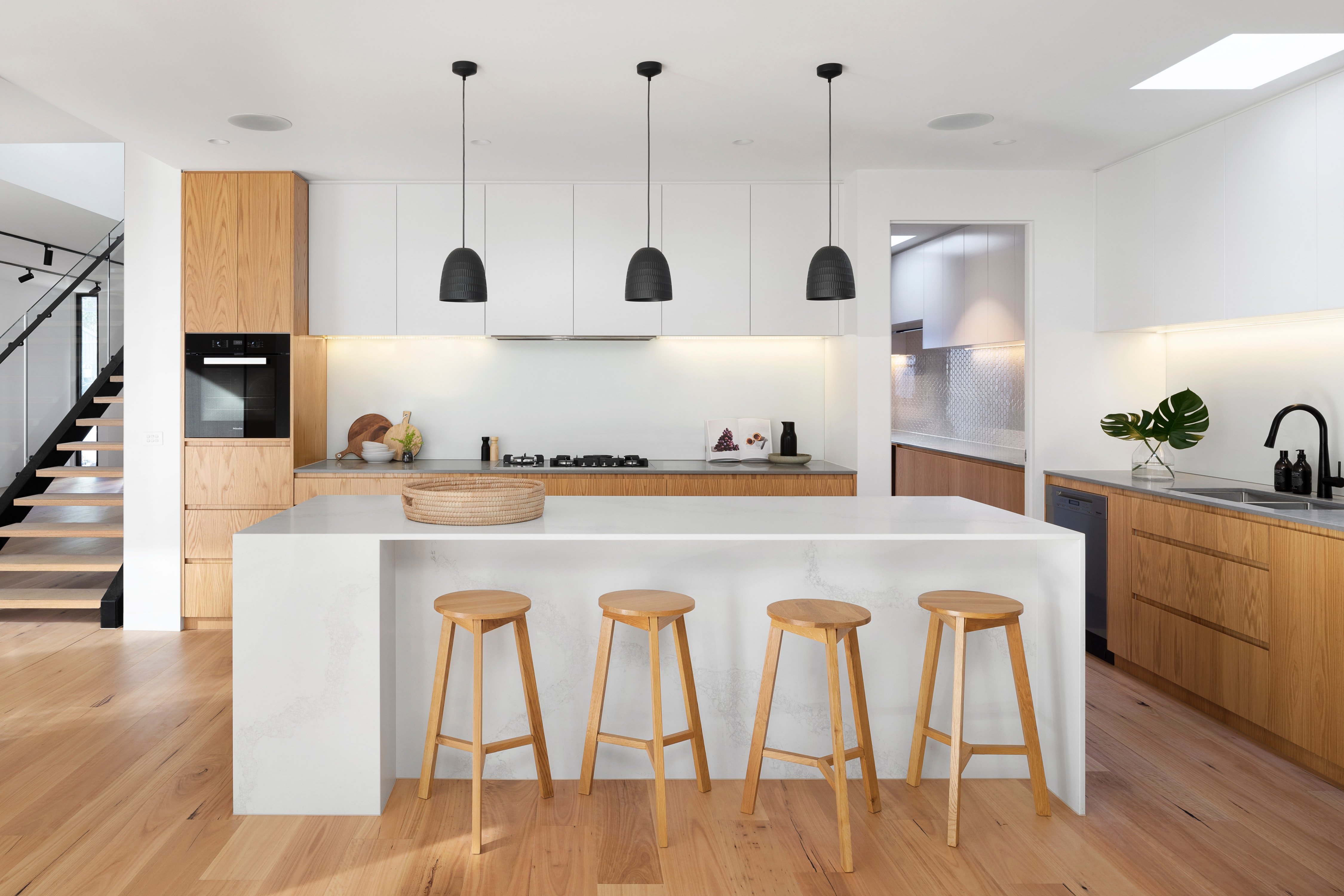 A modern look at home is always a good idea! Despite what some say, modern interior design does not have to be cold and intimidating. It can be comfortable and livable, and so can the wall colors.
The right paint color can set the tone for your space and make all the difference. It's true that any shade can be made modern with complementing furniture and decor, but some shades lend themselves to a modern and contemporary look. If you're wanting to create an of-the-moment look in your kitchen, read on to see modern kitchen color trends for 2022 and beyond.

1. Gray
Gray is sophisticated and unassuming so it works in virtually any space. Because modern style is understated and minimal, gray is one of the best shades to complement this look. We recommend a shade like Stonington Gray by Benjamin Moore for kitchen walls because it has neutral undertones and works well for spaces with natural light or very little.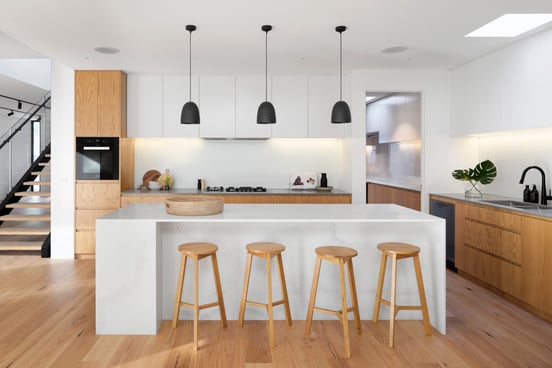 2. White
But not just any white! A bright off-white like Benjamin Moore's White Opulence is clean and fresh. It brightens up kitchens and complements any furniture and decor. White is one of the easiest shades to work with but make sure it has the undertones you want. White Opulence has slightly pink undertones.

3. Light Blue
A tranquil, elegant shade of light blue goes perfectly with the modern design aesthetic. Silver Marlin by Benjamin Moore is somewhere between a green, blue, and gray, so it looks different depending on your space and the natural light available. It's light enough to be a neutral color but still makes a modern statement.
4. Black
Black kitchen cabinets or walls (or both) are dramatic and sleek without being too overpowering. It creates depth in your kitchen and makes a powerful statement, so you can keep the rest of the look simple. Try a rich, warm shade like Black Beauty by Benjamin Moore to get this look.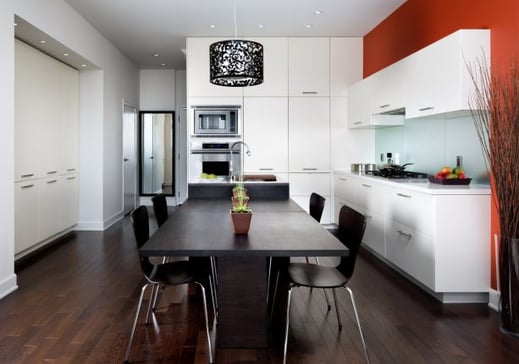 5. Red
A warm shade like red is perfect for kitchens and dining rooms because it can stimulate the appetite. Red is extremely versatile and really pops on the cabinets or as an accent wall. We love Caliente by Benjamin Moore because it's energetic and steers away from orange and blue undertones.
At Brush & Roll Painting, we know that home painting is a serious investment. We also believe that any paint job is only as good as the prep. If you want a quality paint job that will stand the test of time, give us a call at (402) 932-9764 or schedule an estimate online.