Pros & Cons of Dark Kitchen Cabinets
October 04, 2022 02:27 PM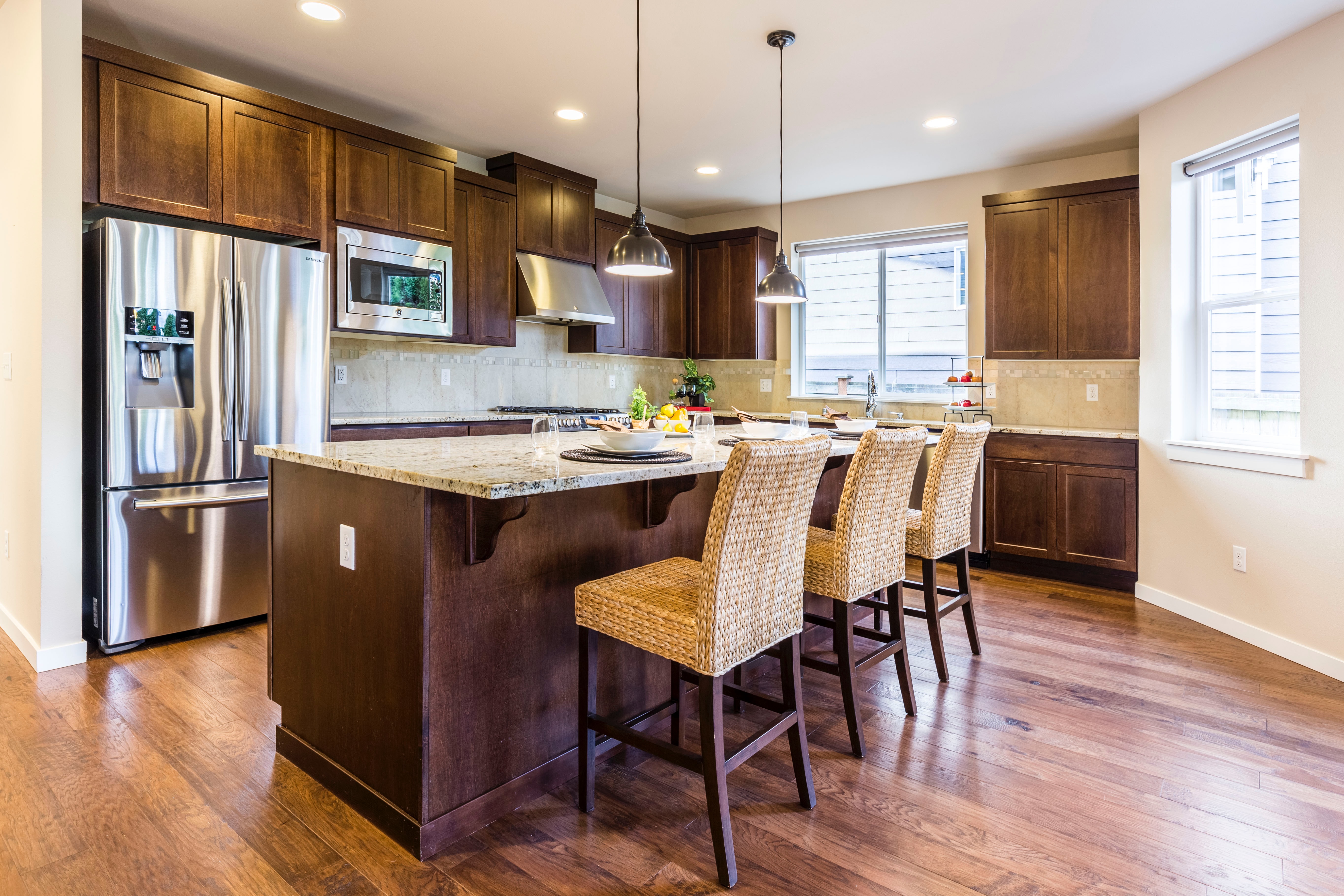 The allure and drama of dark paint are real. Dark paint colors like navy blue, black, charcoal, or even a deep brown stain create an instantly cozy vibe, especially in the kitchen or bedroom. The kitchen is the heart of the home, and cabinets are a huge part of that. Kitchen cabinets can help create the vibe you want to cultivate, and there's no denying that deep shades are eye-catching.
But should you go for a dark paint color for kitchen cabinets or stick to light colors? There's no right one answer, but it's important to weigh the pros and cons of dark paint colors.
Our color experts at Brush & Roll Painting know a thing or two about kitchen cabinets and the perfect paint shades. Read on to learn about the factors going into choosing dark paint colors for your kitchen cabinets!

Pro #1- Create Warmth & Richness
Dark paint colors and deeply stained woodwork are signs of elegance and can look very formal. Depending on your kitchen furniture and decor, you can create a very sophisticated look with dark kitchen cabinets. Because the kitchen is a place of gathering, it's the perfect place to cultivate a rich, warm atmosphere.
Pro #2- Color Selection
You're not as limited as you think with dark colors! This doesn't have to mean black (although black cabinets look amazing!)—it can mean something softer but still deep such as navy blue, charcoal, or chocolate brown. And if you want to try something outside neutrals, emerald green, burgundy, and deep purple shades apply too!
Pro #3- Hides Wear & Tear
White and light cabinets are beautiful but show stains and marks very easily. They're not the easiest to keep clean. Dark colors, on the other hand, hide imperfections and marks!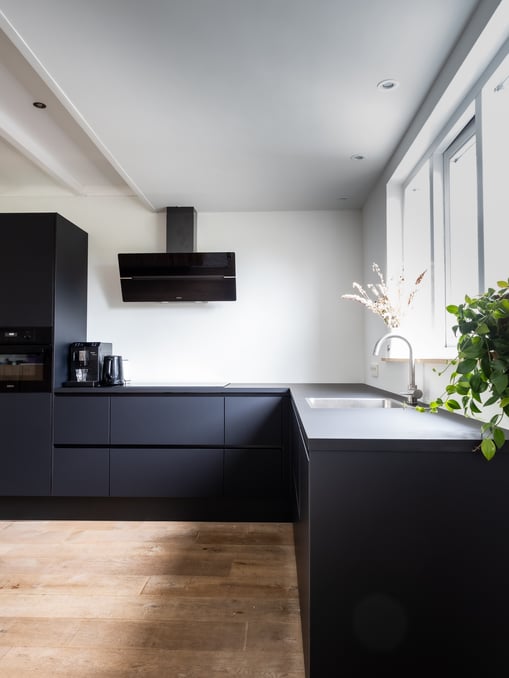 Con #1- too Heavy
In some spaces, dark kitchen cabinets can look overwhelming. This is especially true if there isn't much natural light available. Some people prefer the look of light, airy kitchen spaces because it can open up the room and make it look larger. Dark kitchen cabinets can have the opposite effect.
Con #2- Reselling your house
If you're thinking long-term, it's not the easiest to cover up dark kitchen cabinets. This can be a problem if you ever change your mind about the look or resell your home. Not everyone will like dark kitchen cabinets so this may not appeal to everyone. Lighter kitchen cabinets can help boost the resale value of your home should you decide to sell it one day.
Con #3- Versatility
While the color options are greater with dark colors, lighter kitchen cabinets tend to be more versatile. White and light kitchen cabinets go with everything and all decor and furniture. White kitchen cabinets are also timeless and create a crisp, clean look.
Now that you know the pros and cons of dark kitchen cabinets, learn about the different types of cabinet finishes.
At Brush & Roll Painting, we know that home painting is a serious investment. We also believe that any paint job is only as good as the prep. If you want a quality paint job that will stand the test of time, give us a call at (402) 932-9764 or schedule an estimate online.