How to Update Your Home to Sell Near Omaha, NE
May 19, 2023 09:06 AM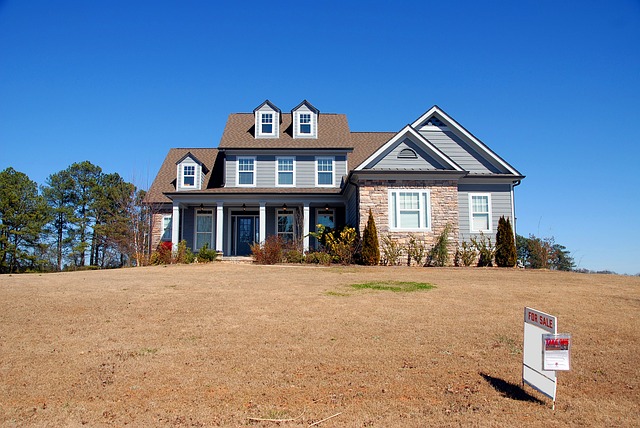 Are you getting ready to sell your home soon? You may be overwhelmed with a checklist of things to do. You might want to begin by updating your home to add to its value and once it's on the market, sell faster.
Brush & Roll Painting has been a trusted business in Omaha since 1996. We take pride in the high-quality products that we use and our thorough prep work process in all of our services; interior painting, exterior painting, cabinet refinishing, and deck scrub and staining.
In this article, we will tell you a few of the best ways to update your home to sell. By reading this article, you will know how to properly add value to your home.
1. Paint interior
Painting your interior walls a neutral color is a good way to sell your home. More people will be interested in neutral-colored walls rather than bright colors. Having your interior painted will also fix any nicks or scratches that new buyers won't have to deal with.
If you choose to do this yourself or hire a painting contractor, be sure high-quality paint is used. This will ensure that the paint will last the new owners as long as possible by being durable and resisting scratches and nicks. It will also have the best color retention and payoff that will give a great first impression.
It might also be a good time to see if any ceilings, doors, or trim needs to be painted as well. It's the little things that will be a great added benefit to new owners and will make the selling price for you, worth it.
2. Refinish your cabinets
Refinishing your cabinets is one of the best ways to update your home and add value to it.
Cabinets that are nicked, scratched, chipped, or fading are of no value to a home or its owners. Refinishing cabinets will prolong the life of the wood, resist future nicks and scratches, and with a clear protectant coat on top, like a 2K polyurethane, will be moisture, abrasion, and chemical resistant.
Some options for cabinet refinishing are just a protectant coat, staining, toning, painting, or glazing.
A common color trend of cabinet refinishing currently is painting them white or a dark color like black or navy. You can incorporate trends like having a lighter color on upper cabinets and a darker color on lower cabinets or if you have an island, it can be painted another shade to add contrast to the space.
Also if you have golden oak cabinets, it might be a good idea to refinish them as many believe they are becoming outdated and don't fit the style that they are going for.
While refinishing cabinets, check your hardware. Knobs, handles, and hinges, that match the cabinets are just a small detail that buyers will love.
3. Check your exterior
There are a few different ways to ensure that you are updating your home to sell in regards to your exterior. The first option is to repaint it. If the paint appears to be failing and there are problem areas like chips and paint peeling, it will add value to have it repainted.
Another way to market your home best through the exterior is to have it cleaned. Power washing your exterior will make it stand out to buyers by its fresh curb appeal. It will expose any problem areas that need to be repaired. A clean exterior can also prolong the life of the current paint if it does not need to be repainted yet.
You can clean the exterior of your home yourself by renting a power washer from a local hardware store or hiring someone to do it for you. At Brush & Roll Painting, we offer exterior power washing services, call us for a quote.
4. Re-stain your deck
Decks can get worn out pretty quickly. A buyer will quickly notice wood that is damaged or rotting. A fresh deck scrub and stain will not go unnoticed by buyers. During warm months, people spend days out on their deck, so a fresh stain will be of even more worth.
It is even more valuable if you have a wood porch in front of your house. A fresh stain will add to their first impression
Check your home
Decide on how to update your home based on its condition. Updates will provide the best value to you when things are repaired and a major difference from the before.
After the updates are complete, be sure to let your appraiser know of all the hard work you've put into your home in detail.
To have a professional help you update your home in Omaha, NE, give Brush & Roll Painting a call at 402-932-9764. We have a detailed prep work process and use high-quality products in all of our services.
Next, to ensure that you hire the best contractor, check out our guide to comparing quotes.