How to Clean Your Exterior Paint - Brush & Roll Painting
February 13, 2023 01:58 PM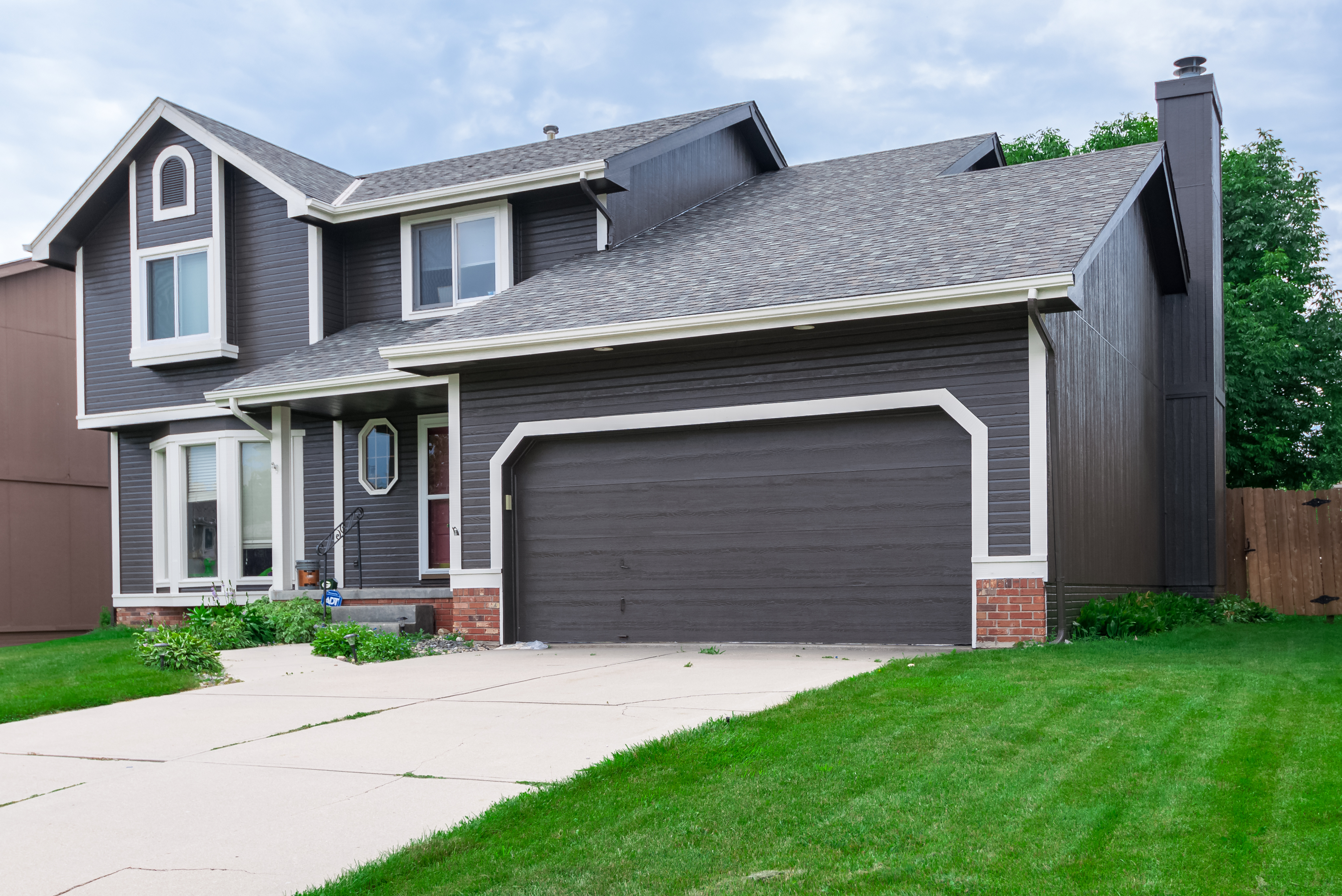 The exterior of a home is arguably one of the most important aspects of a home. It can leave a big first impression by viewing its maintenance and upkeep.
But, some people might find the thought of cleaning the outside of their home to be overwhelming and a big chore. However, it can be pretty simple.
Having clean exterior paint has many benefits and will help your color last longer and keep it looking as good as new.
In this article, we will tell you how and when to clean the outside of your home and what to keep in mind while doing it.
Brush & Roll Painting has been painting home's exteriors since 1996. We take pride in our prep work process, the high-quality products we use, and our 2-9 exterior year warranty.
How and When to Wash the Outside of your Home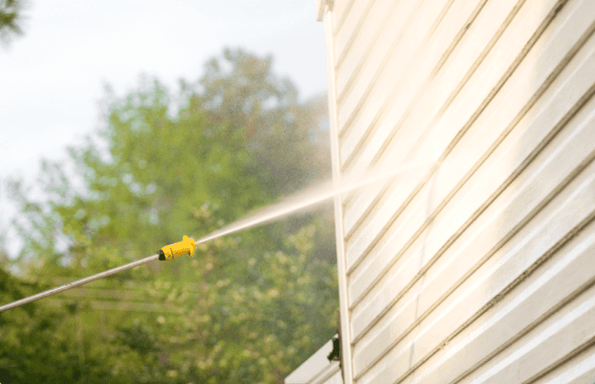 We recommend you wash your home's exterior 1-2 times per year. Washing your home can easily be done with a pressure washer on a setting with a gentle stream of water, like for cars. It is important not to blast the paint with lots of pressure. Gentle to light pressure should remove any dirt on the outside surfaces of your home.
The recommended PSI (pounds per square inch) for washing a home's exterior is 2000-2500 which is the average for a medium-duty pressure washer.
If you do not have a power or pressure washer, you can rent one for a few hours to a few weeks from hardware stores. The average cost to rent a power washer for one day is about $40-$80.
If you do not want to wash the home yourself, you can hire a professional to come out and pressure wash for you, for a reasonable price. The cost of hiring someone to power wash your home ranges from about $250–500, depending on the size of your home.
As a safety precaution, avoid going on ladders while washing your home. Water will cause slick surfaces, so it is best to use a powerful spray that can reach high surfaces instead of an extended reach wand.
Some spots that might need extra attention are around vents. This area has the most dirt due to moisture in your home coming out and causing discoloration. Close by the ground, where rain and dirt hit, is another area that will need the most cleaning.
It is important to also clean your gutters 2-3 times a year to prevent anything from getting clogged and damaging your paint. It is also good to keep plants, trees, and bushes off of the surface of your paint as it can cause discoloration.
Dirt is the main reason for needing to clean the exterior of your home. If dirt sits on the surface too long, it will discolor your paint as it embeds itself into it.
It is also important to clean your home's exterior because little spots can turn into big spots and big problems. Fixing big problems can get expensive and before you know it, your whole exterior needs to be redone.
Before winter and the beginning of spring are great times to check your home for any spots that need repairing before the heavy snow or rain hits it. Your home should not require any touch-ups until a year after it has been painted.
What Can Cause Exterior Paint Imperfections
While cleaning and examining the outside of your home, you may notice areas that need to be touched up. These imperfections are caused by weather, the prep work that the painter did on your home before painting, and the products that they used.
Weather
Depending on where you live, you have to be mindful of the weather. The weather can affect how and when your house gets dirty.
Due to harsh climate conditions, expansion and contraction can cause cracks in caulking and damage to the paint.
It is important when choosing a contractor to do your exterior painting, that you choose a company with a good warranty that they stand behind. A good warranty will ensure that you are protected for years to come from things that are out of your control.
Prep Work
The prep work that the painter did on your home, or did not do, will have a factor in how long your exterior paint holds up. The more prep work that they did, the longer the paintwork will last. The lack of prep work will cause rotted or damaged siding that could cost thousands of dollars to repair.
The exterior job prep work includes cleaning, scraping, feather sanding scraped areas, priming bare wood, and caulking before and after the product is applied.
Product
Product and prep work go hand in hand. A good exterior paint job has had a good amount of prep work done and used high-quality materials. Little to no prep, specifically caulking, will cause the paint to fail.
It is important to know the difference between cheap and expensive paint. Not investing in a higher paint quality will result in exterior surfaces that are hard to clean, will fade quickly, and prone to nicks, scratches, and peeling.
In addition to the paint, the caulking that a contractor uses should also be high quality. This is to ensure that the paint can undergo harsh weather conditions and only needs minimal, seamless touch-ups.
Now you know how to clean your house exterior paint. While washing your home, you might see areas that need attention. Next, read about 9 signs that will tell you it is time to repaint your house.
Also, check out how to clean other painted surfaces around your home.