2021 Bathroom Cabinet Color Trends in Omaha, NE
February 24, 2021 10:41 AM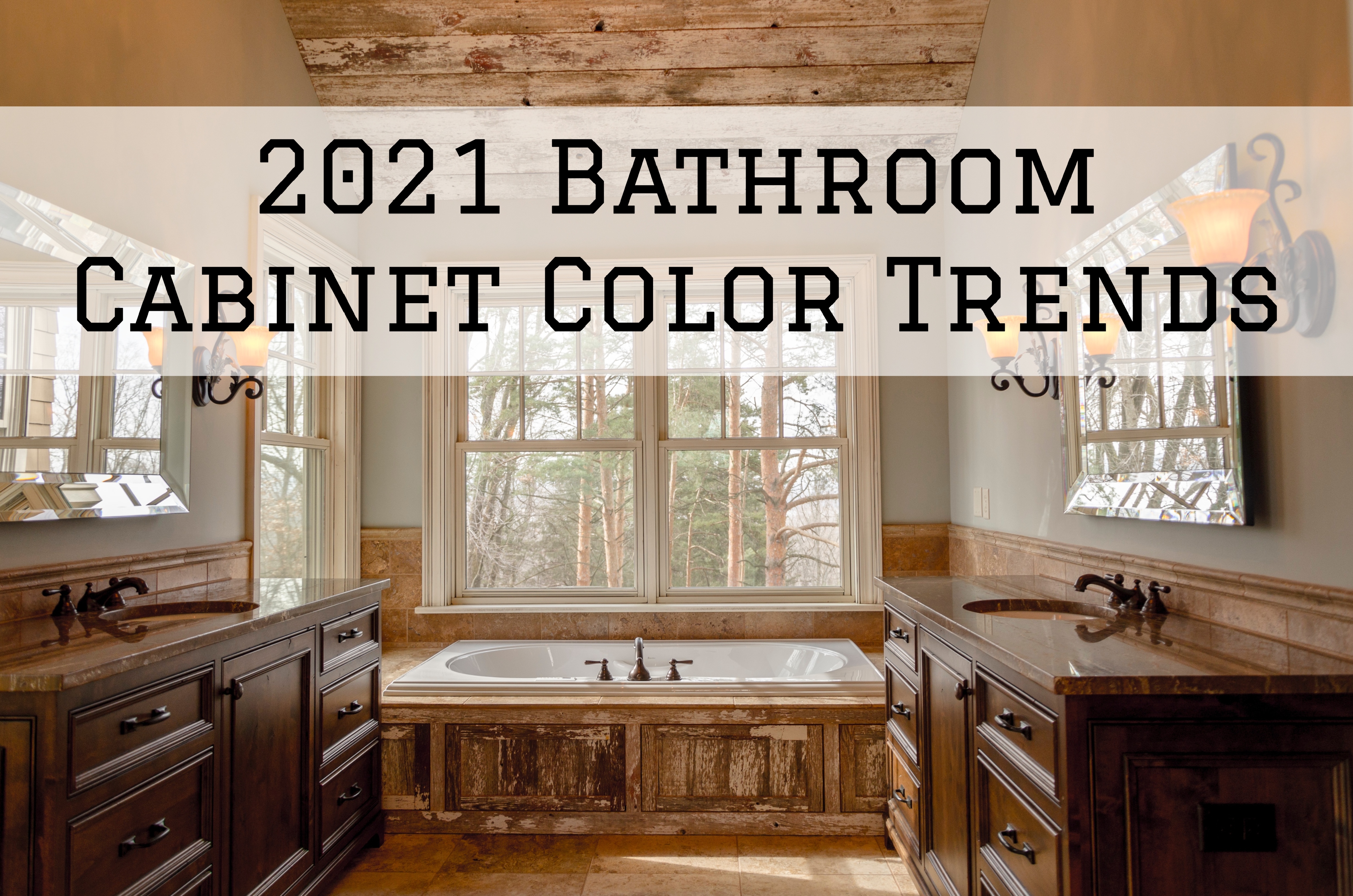 2021 Bathroom Cabinet Color Trends
It goes without saying that bathroom and kitchen updates are essential factors in increasing your home's value. For the bathroom, you will want to invest in beautiful tile and high-end hardware and fixtures, so instead of replacing the existing vanity and cabinets, it is wise to have them refinished by a professional.

But how do you decide what color is right for you? Let's take a look at some of the trends we are seeing in the painting and decorating industry.
While it can be fun to follow the color trends, and they do give a good starting point in narrowing down your choices, you will always want to keep in mind that if it is a color you love, a color that sparks joy when you see it, then THAT is what you will want to go with, regardless of what may be trending - because trends come and go.
With that said, let's look at some 2021 bathroom cabinet color trends in Omaha, NE.
1. Burgundy and Deeper Reds
We see more and more requests for cabinets in shades of burgundy and similar deep red colors. While this may not be a top choice for some, you would be amazed and beautiful they look when the project is complete. There is something about this color that gives a beautiful contrast to many types of tile and granites and adds a pop of color without being too bold.
Here are 2 stain colors we love the look of in a bathroom:
2. Blue
With countless hues of blue available, it is always a good go-to. Blue is the color most often associated with water and can enhance your bathroom and take it to new heights. Whether you prefer lighter shades of blue or darker ones, you really cannot go wrong.

Here are a couple of blue colors we've done in bathrooms recently:
3. Green
As another color associated with nature, green is making it's reappearance as one of the top trends. While we haven't made it back to the avocado green of the '60s (was that a sigh of relief you just let out?!), we are definitely seeing some of the other shades that will be sure to have a calming effect on your mood.

Here are a couple of our favorite green colors for cabinets!
4. White
You don't have to worry about white cabinets going out of style any time soon. Offering a crisp, clean finish that will help your bathroom feel open and airy, choosing a white finish can be an excellent choice. White cabinets also provide the perfect backdrop to beautiful hardware and fixtures.
Here are the 2 most popular white colors we've seen on bathroom cabinets this year:
TO GET STARTED WITH US, BOOK A FREE ESTIMATE BELOW OR CALL US at 402-932-9764 FOR MORE DETAILS.