2021 Bathroom Color Trends in Omaha, NE
April 17, 2021 09:00 AM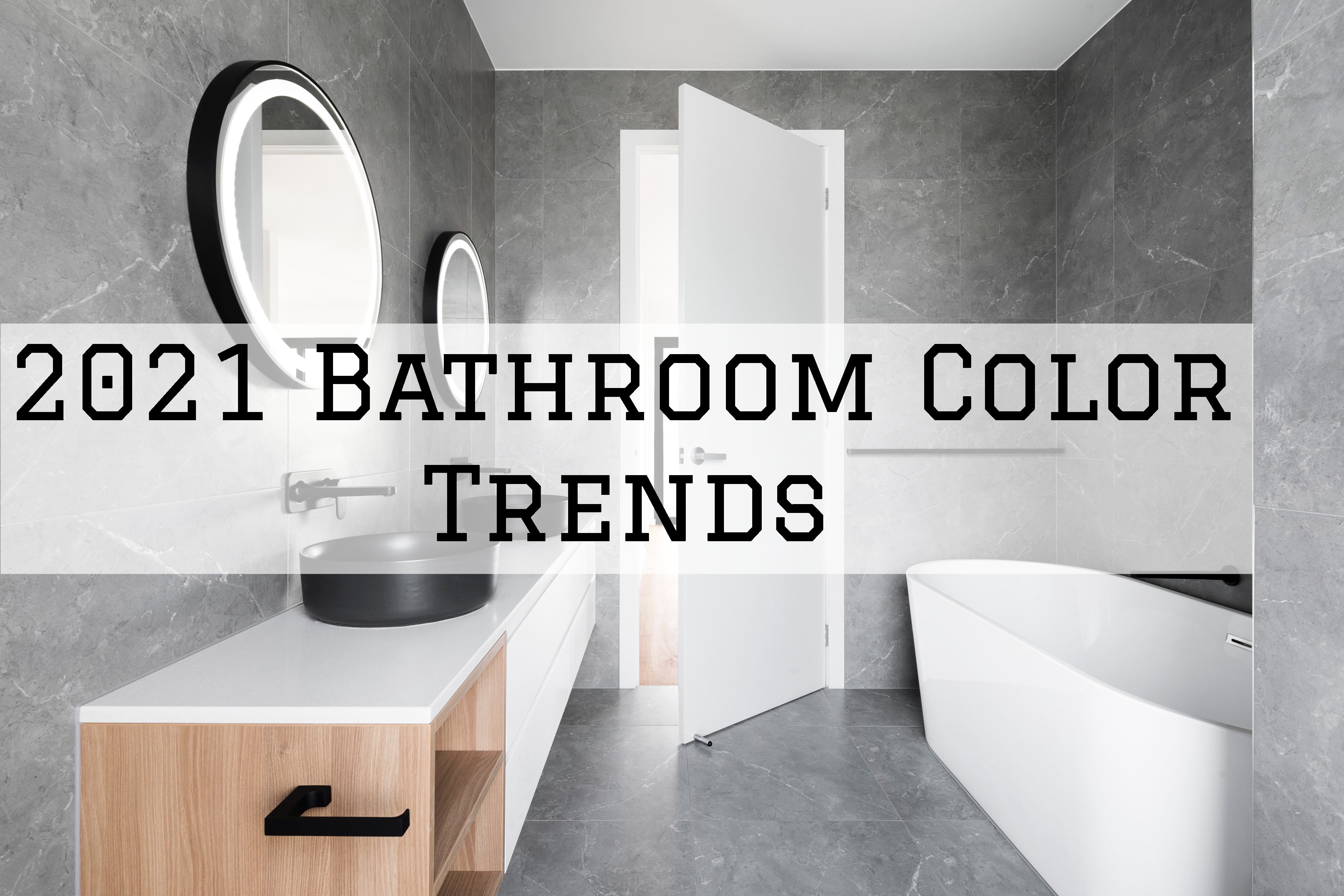 2021 BATHROOM COLOR TRENDS
Bathroom color trends for 2021 will be mainly gray and neutral, which made a comeback in most interior designs this year.
Using shades of gray or other neutral for your bathroom will surely give you a space filled with luxury and relaxation.
For those people who are still looking for more options, here are some ideas that may help you in choosing the right color for your bathroom.
LET'S TAKE A LOOK TO SOME OF THE 2021 BATHROOM COLOR TRENDS IN OMAHA, NE.
1. Gray
The most stylish color this 2021 is none other than gray, as mentioned earlier, it brings a luxurious feel to your bathroom.
Don't ever think that the color gray looks boring since it has many different shades that you may find appealing.
Not only that, but it also works well with other bright colors, such as white which can make your bathroom feel more spacious.
The use of the gray palette will surely give your bathroom not just a luxurious feel, but also a modern and updated look.
2. Blue
If you want to include color in your bathroom, there's no better option other than the shades of blue.
The color that resembles the sea is a perfect match for your bathroom which serves the purpose of making us clean.
Blue is a color that gives off a soothing feeling that makes you want to stay longer especially when you're relaxing while bathing.
If you don't want to spend a lot of money, you can leave your floor white or pale gray, and apply blue on your walls and other items.
3. Orange
Colors can affect our mood, and warm colors are perfect for adding some vibrancy to your bathroom.
If you want a nice and energizing bath, an orange color bathroom is the perfect paint color for you.
Shades of orange like the terracotta give off a lot of energy but at the same time not overwhelming especially when paired with beige tiles.
4. Green
If you want to make a statement in your bathroom this 2021, a super-saturated moody green is a perfect choice for you.
Not all but most of us are drawn to colors inspired by our nature; they're pleasing to our eyes despite being a bold color.
You can also try the calke green if you want a shade of green that isn't overwhelmingly dark but looks timeless and elegant.
5. Earthy Yellow
If you think that yellow is a color that is too bright and bold for your bathroom, you're quite mistaken.
Yellow is known as an energetic color, but if you choose the right shade of it like the earthy yellow, you'd get the perfect warmth needed by your bathroom.
You should also keep it simple when you're decorating your bathroom.
Consider using accessories such as wooden bath brushes and bamboo floor mats.
6. White
White is a classic and timeless choice not just for your bathroom, but also for any room inside your home.
This color symbolizes cleanliness, perfect for the place where we clean ourselves which is the bathroom.
Not only that, white color works so well with almost any other shades of color, so you'll have a lot of color combinations to choose from.
7. Beige
The last but definitely not the least on the list, the beige color.
Neutral colors are a popular paint color when it comes to painting bathrooms and beige is one of them.
Beige gives off a tranquil, relaxing vibe that you will surely enjoy as you take a bath inside your bathroom.
It makes you feel so comfortable that it makes you want to stay and relax a bit longer.
If you need a professional to help you with your cabinet refinishing in Omaha, NE, our team at Brush & Roll Painting can help.
TO GET STARTED WITH US, BOOK A FREE ESTIMATE BELOW OR CALL US at 402-932-9764 FOR MORE DETAILS.