2022 Bathroom Color Trends in Omaha, NE
November 30, 2021 01:29 PM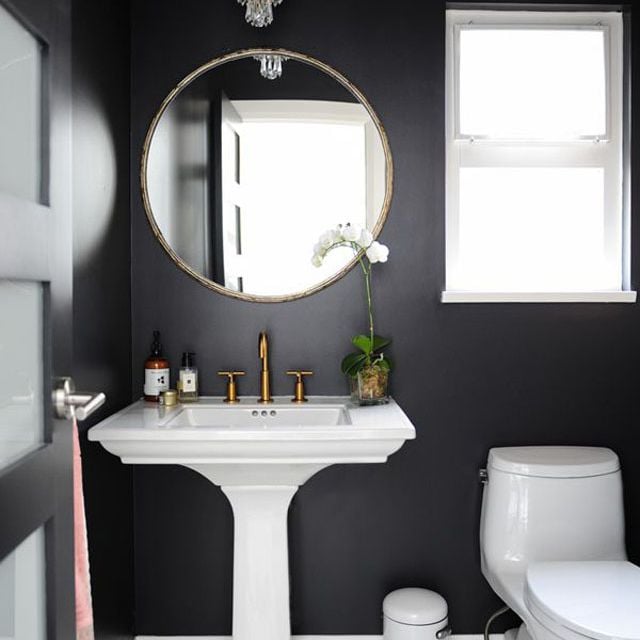 Ready to give your bathroom a fresh update for 2022 and beyond? From dramatic and bold to soft and neutral, anything goes in bathroom spaces as far as decor and paint colors—especially if you have a small bathroom space. There isn't as much of a commitment in bathrooms as there is in living rooms, dining rooms, or anywhere with lots of square footage and foot traffic.
An inviting paint color can make all the difference in your space. If you're scratching your head with where to start and want to banish those blank walls, take a look at our list of popular bathroom paint colors for 2022. Our color experts at Brush & Roll Painting have a feeling these shades will be popular for a long time to come.

1. Gray
A fresh coat of gray paint can set the tone to calming and soothing (a vibe all of us can get behind). Gray brings a sense of sophistication and never, ever goes out of style. You can't go wrong with gray to tie a look together, especially if you want your bathroom to feel in sync with the rest of your home's interior. Try a shade like Benjamin Moore's Edgecomb Gray, which is equal parts warm and cool with unique undertones to reflect light.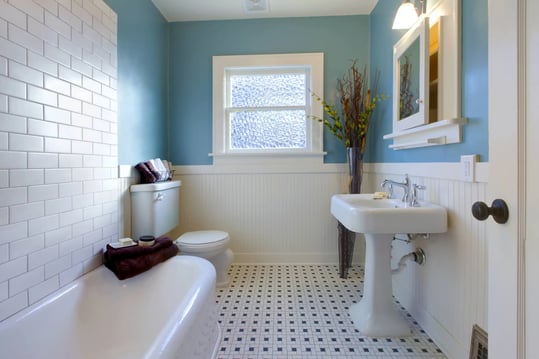 2. light Blue
If you want to include color in your bathroom, there's no better option other than light blue. The color that resembles the sea is a perfect match for your bathroom, as it creates a spa-like atmosphere. Light or aqua blues are neutral enough to complement most existing design elements in your bathroom that are still colorful enough to make a statement and reflect light.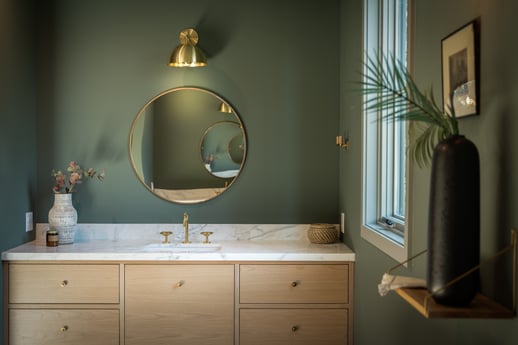 3. dark green
A saturated, moody green is one of our favorite unexpected shades. In a small-scale space like a bathroom, dark green paint makes a big impact. It can make your space feel warm and inviting, as well as dramatic and stylish.

4. Navy Blue
Another deep shade that's basically a neutral, navy blue is a foolproof hue that's ideal in any space. It looks extra stunning in bathrooms because it can actually make your space look larger, and it contrasts beautifully with white tile or trim.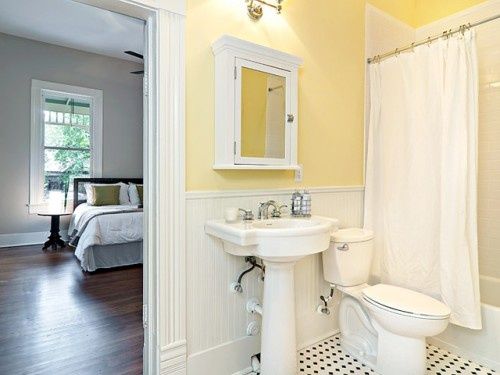 5. Yellow
Cheery yellow brightens up a space in a snap. Yellow is an energetic color, but it can also create serenity in a bathroom space. Especially in a small space, yellow makes a subtle statement and pairs with most styles and decor. Best of all, even the rest of your home's interior is neutral and doesn't "match" a yellow bathroom, a bathroom's paint color can stand on its own!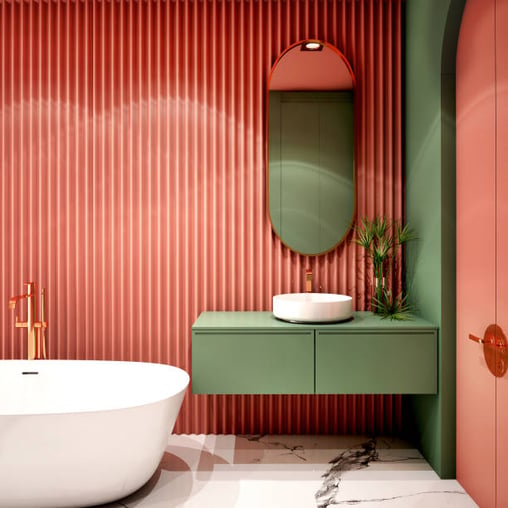 6. coral
Now's your chance to have some fun with color, so the soft yet lively shade of coral is an excellent choice. Not quite pink and not quite orange, coral is warm and perfect for a glam-inspired bathroom that's decadent and full of personality.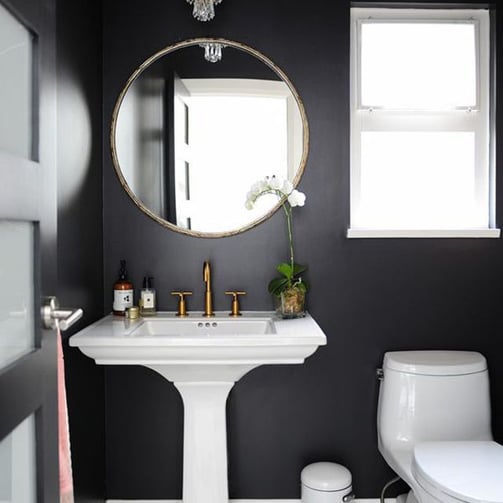 Image credit: Chrissy & Co.
7. black
We promise that black isn't a scary paint color! Just like your favorite black dress or shirt, it goes with everything and instantly looks good. There's no greater contrast than black paint with a white tub, sink, or molding. Try Benjamin Moore's Onyx, and you'll most certainly want to join the dark side.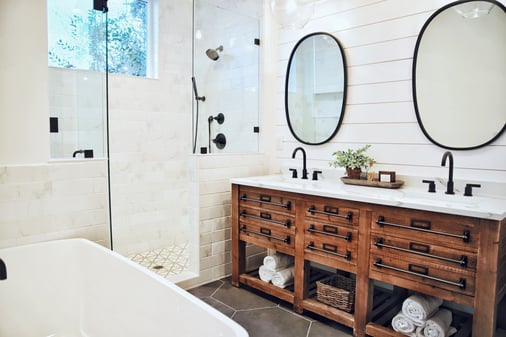 8. White
This seems obvious, but with all the color choices available out there, white is actually a unique selection for bathroom walls. Your bathroom is your sanctuary, and you should be able to relax and unwind—white is a tranquil shade, and you can always count on it to refresh your space. Chantilly Lace is a great choice for white bathroom walls.
At Brush & Roll Painting, we know that home painting is a serious investment. We also believe that any paint job is only as good as the prep. If you want a quality paint job that will stand the test of time, give us a call at (402) 932-9764 or schedule an estimate online.