2023 Color Trends - A Burning Red New Year
January 11, 2023 10:00 AM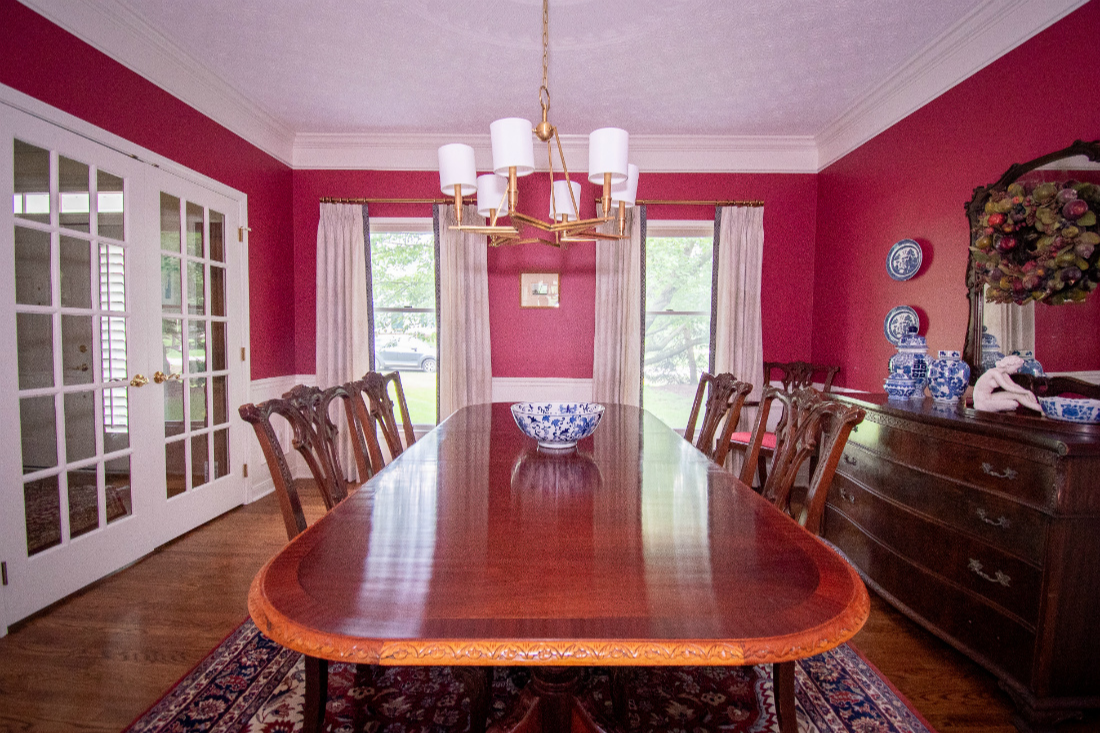 A Burning Red New Year
Are you looking for a new color to freshen up your space for the new year? In this article, we discuss the top trending color for 2023 and how you can add it to your home.
Brush & Roll Painting has noticed color trends over the past 25+ years while in business. We have expert color consultants that are looking at these shades up close with clients, every day.
2023 color trends point to a variety of reds. This is forecasted from recent fashion, art, entertainment, and culture. Shades of red are vibrant, energetic, dramatic, and powerful.
You may think red is too bold and risky for your space. Let's take a look at some muted, less distinct red tones that will be everywhere this year and may just persuade you to give them a try.
We expect to see a lot of Sherwin Williams's Redend Point, a light red, almost brown shade. Sherwin Williams describes Redend Point, their 2023 color of the year, as minimal, calming, and intriguing.
Left: Sherwin Williams' Redend Point. Right: Benjamin Moore's Raspberry Blush.
Benjamin Moore's Raspberry Blush, is a glowing mixture of bright red, orange, and pink. They say this shade is an "electric hue and the definition of charismatic color."
Colors that pair perfectly with these reds are teals, lighter pinks, darker blues, and mustard yellows.
Pantone has released its 2023 color of the year as Viva Magenta. This shade is a part of the red family with purple tones. According to Pantone, Viva Magenta "is brave and fearless, a pulsating color whose exuberance promotes a joyous and optimistic celebration, writing a new narrative". Its complementary color palette includes a darker shade of green and even teal.
Adding a color trend to your space
Now that you know the trends for the new year, are you thinking about incorporating one of these bright warm tones in your space?
Adding a little color to a space such as your kitchen can change the feel of the space completely. Adding color to your kitchen specifically can be done in a variety of ways, from the bottom of the room to the top. Choosing red for your kitchen or dining room can also help stimulate your appetite.
Red is also an excellent color for a foyer, as it gives a great first impression because it can be bold and uplift moods by providing good energy.
When you are ready to coat your walls with one of these colors in your home and begin your painting project, give us a call at (402) 932-9764 or schedule an estimate online. Our color experts at Brush & Roll Painting are always ready to help you pick out the best paint shade for indoors and out.