6 Kitchen Cabinet Styles to Know in Omaha, NE
June 02, 2021 03:41 PM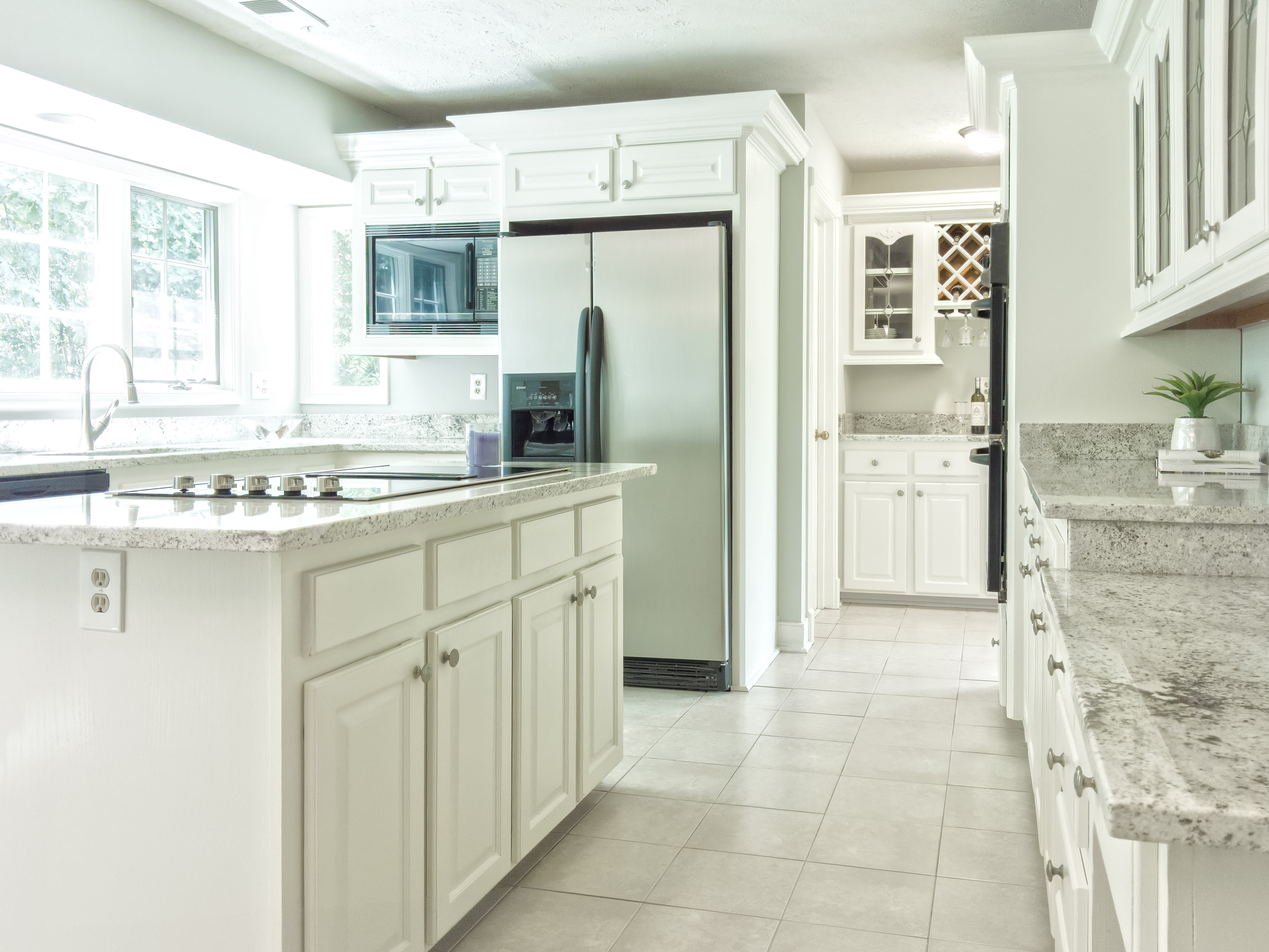 Not everyone thinks about their kitchen cabinets, but they do a lot for us. Having the right kitchen cabinet color and style can transform your space and bring your personal style to life. Updating your kitchen cabinets with a new coat of paint or a brand new style will change the look and feel of your kitchen. Here are a few popular kitchen cabinet design ideas and styles to suit your kitchen as well as your personal style.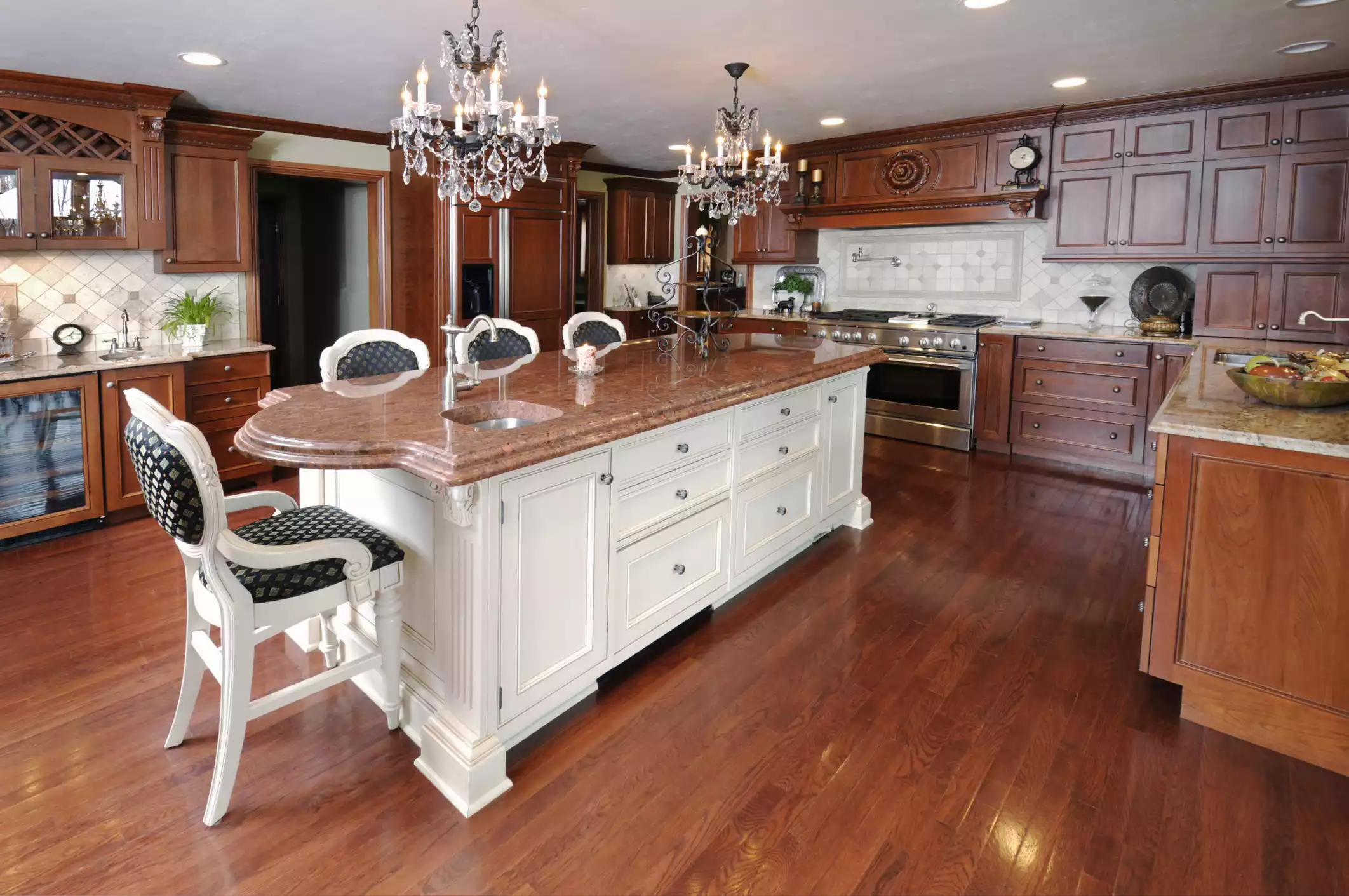 1. Traditional
Classic and able to blend with any kitchen style and decor, traditional cabinets typically have raised panels and beadboard details. They usually have darker finishes or classic maple with some ornate detailing. Some worry that traditional-style cabinets can look outdated, but they look timeless, especially in a rustic, country, or farmhouse-style kitchen. You can also have white-painted kitchen cabinets mixed with oak or maple finishes for a unique look.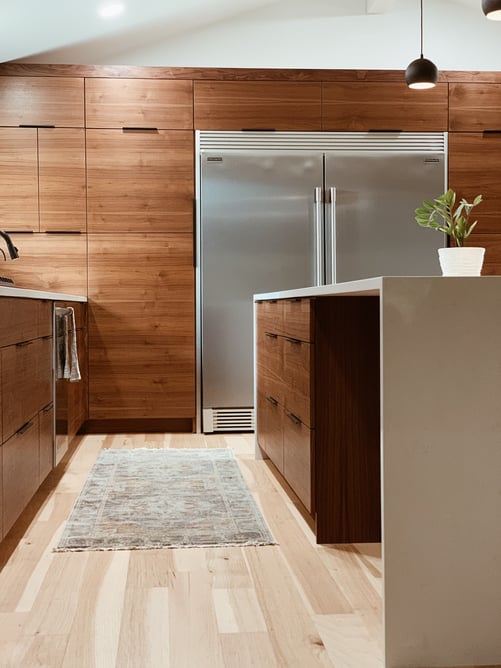 2. Contemporary
Often with glossy finishes, contemporary cabinetry has a fuss-free look without details and embellishments. The hardware is minimal, creating a sleek look. You can find contemporary cabinets in a variety of finishes and materials. Those with contemporary, Scandinavian, or modern kitchen looks will love contemporary kitchen cabinets.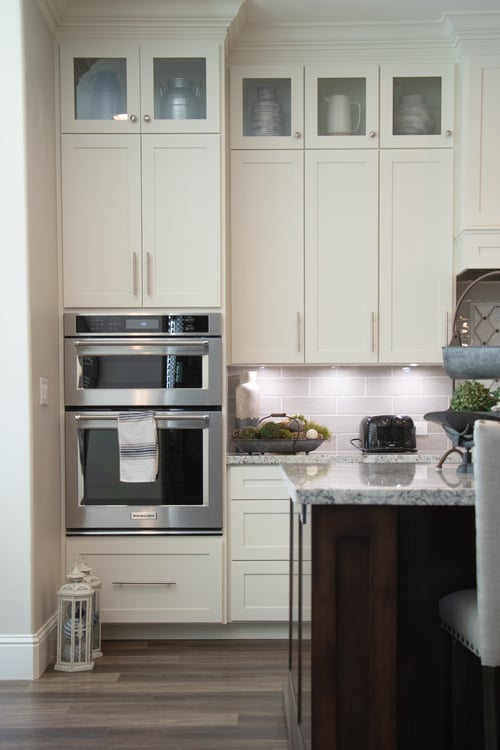 3. Flat panel/slab
Those with mid-century modern sensibilities will most likely want flat panel or slab cabinets in their kitchen. These cabinets are easy to care for and clean and don't take away from the design of your kitchen. Vintage-inspired cabinetry like this is seen in various finishes and materials and is considered an easy choice when it comes to kitchen cabinets.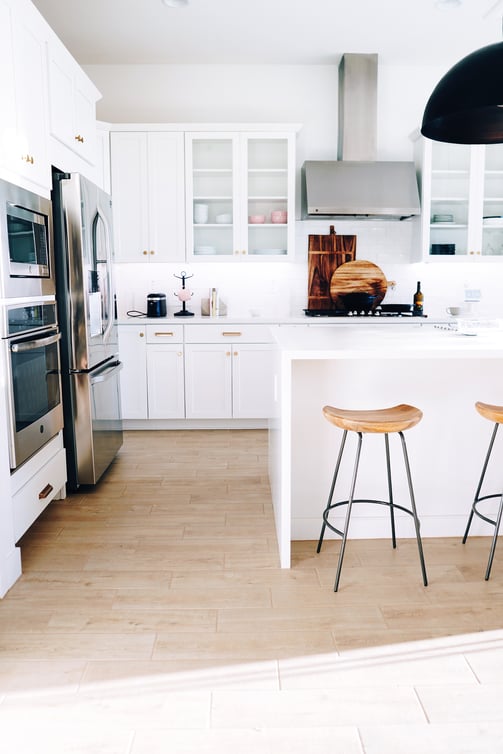 4. Glass Front
If you have gorgeous china, dishware, or wine glasses you want to show off, you should opt for glass front cabinets. Additionally, glass reflects light, making your space appear larger, especially if there are mirrors in the backs of the cabinets. Glass front cabinets will also help brighten your space, especially if there isn't much natural light or if the finishes are darker. This kitchen cabinet style will look great with most styles, including mid-century modern, farmhouse, rustic, and coastal.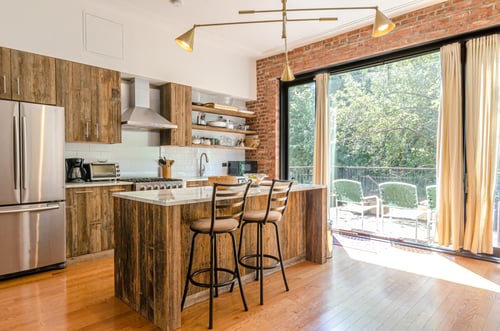 5. Rustic
Farmhouse style isn't going anywhere, and many choose to have the raw, unfinished look of rustic cabinets in the kitchen. Rustic and farmhouse styles create an instant sense of home and coziness, especially in kitchens. Paint colors can vary with rustic cabinets, but they typically have some distressing and imperfections that set the tone for the rest of the space. We love rustic cabinetry with farmhouse, rustic, and industrial styles.
6. shaker
What's old is new again, and Shaker-style kitchen cabinets, furniture, and decor are no exception. This 18th-century style is seen everywhere from farmhouse kitchens and dining rooms to transitional and traditional spaces alike. Shaker cabinets are nostalgic and timeless and have a traditional look without too much adornment. Their key trait is the simple recessed panel, and they look beautiful painted navy, white, greige, or gray. Shaker style cabinets are often seen with practical kitchen designs.
At Brush & Roll Painting, we know that home painting is a serious investment. We also believe any paint job is only as good as the prep. If you want a quality paint job that will stand the test of time, give us a call at (402) 932-9764 or schedule an estimate online.