9 Signs It's Time to Repaint Your House Exterior in Omaha, NE
May 03, 2021 09:02 AM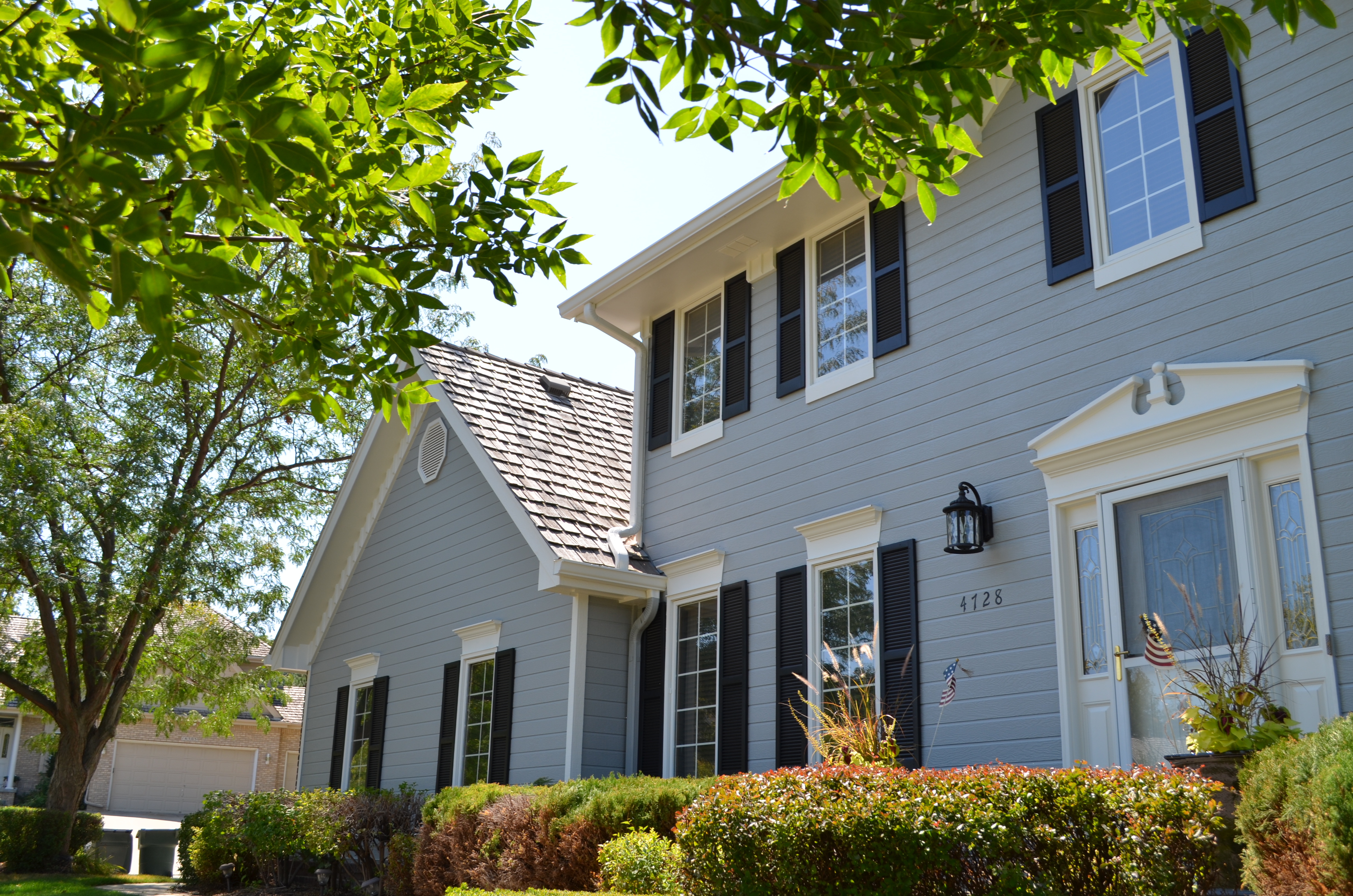 The paint on your home's exterior is much more than just curb appeal. A nicely done exterior paint job also gives your home a layer of protection, sealing it up against the dangerous effects of UV rays, fluctuating temperatures, and moisture—a protective layer of paint can maintain the structural integrity of your home. Unfortunately, an exterior paint job doesn't last forever, and it's hard to know how often to repaint your home's exterior. But we can help! Read on to learn more about the 9 tell-tale signs your house is crying out for new paint.
1. Damaged Stucco and Wood
It's all too common to hear cases where someone sells a homeowner an idea of a special wood or stucco that would never require painting again. One day, however, the homeowner looks outside and notices rotting wood siding or sees cracks in stucco.
The truth is every home exterior, no matter how new or cutting edge the material is, needs protection—there is simply no wood or stucco that's invincible. If you need to replace your home exterior's elements, we recommend getting it repainted to ensure that everything's properly secured and protected against the elements.
2. Peeling Paint
When you notice those tiny paint strips flaking off of your home, it's a sign you need to take immediate action. This is a warning that your home's exterior is exposed and could be at risk of sun, rain, and snow damage.
Peeling paint often means your wood or other siding is exposed, which can lead to rot as well as the growth of mold and mildew. If these problems are left too long, they become worse and more expensive to correct. Just leave it unattended for a short time, and the mold will get into your home.
The good news is, all of this can be prevented by applying a fresh coat of paint. Brush & Roll Painting will ensure that the exterior of your home is not at risk of water or sun damage or any other harm. It's important to choose a company that offers a warranty and stands by its work for years to come.
3. Cracked Caulking
Most likely to be found near windows and doors, cracks in your caulking are indicative of a sealing problem in the exterior of your home, and it might give room to invasion of your home from bugs, water, or weather. Check these areas on the home as well as any place your siding connects to joints and corners.
While it's easy to fill simple, small cracks with caulking, missing elements, and major gaps often mean the potential for harm can only be solved by correctly filling the areas and applying a new coat of paint.
4. Fading
Faded paint is often indicative of an exposed area of the home, and is often the first sign that your home's exterior needs to be repainted. Fading is not a bad thing because it shows you are catching things early on.
Unsure if it's only a bad job matching a past color? Just take a rag and rub it firmly against your siding. If you notice chips peeling off, it means your home lacks the protection that it needs. Moisture can harm your siding and causes several things from mold to warping.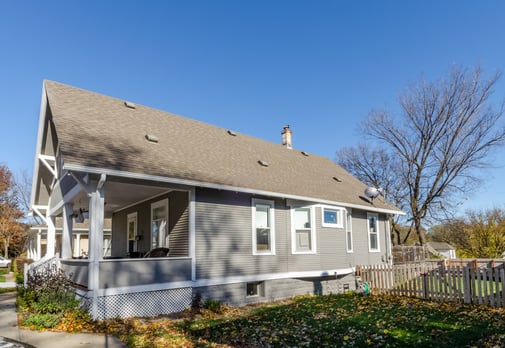 5. Chalky Appearance
One of the most straightforward indications that your home requires repainting is a lighter and chalky appearance seen when you rub your fingers across the exterior of your paint. It means your paint surface is slowly breaking down, and you should get your home repainted ASAP. As they say, an ounce of prevention is worth a pound of cure.
6. Bare wood
If the wood is exposed to the extent that you can see it, that's bad news. Not giving it some paint will mean that it rots.
7. Alligator texture
Sometimes the surface of the paint starts looking like alligator skin. This happens when the paint starts to fail. This strange texture indicates that moisture is starting to penetrate the paint.
8. Wood rot
If you suspect wood rot, just gently press the area. If your wood gives in under the pressure, it's rotten. You will need to replace the wood before it's painted. Fortunately, we have a carpenter on the Brush & Roll Painting team that will be able to help find and replace any of these problem areas.
9. Outdated Color or You Just Want a New Look
There are certain paint colors that simply won't stand the test of time or are just not a homeowner's style anymore. To improve your home's curb appeal and value, just have our experts apply a fresh paint coat in an updated color. It will do magic to your home, leaving it looking new and shiny. As an extra bonus, applying a fresh coat protects the home from weather elements like sun, water, and snow, and makes your home look attractive for several years to come. Not sure what color would be best for your home? We have an outstanding color consultant that will walk you through the tough decision process, and it's included in your painting project!
At Brush & Roll Painting, we know that home painting is a serious investment. We also believe that any paint job is only as good as the prep. If you want a quality paint job that will stand the test of time, give us a call at (402) 932-9764 or schedule an estimate online.