2021 Home Exterior Color Trends in Omaha, NE
April 24, 2021 09:00 AM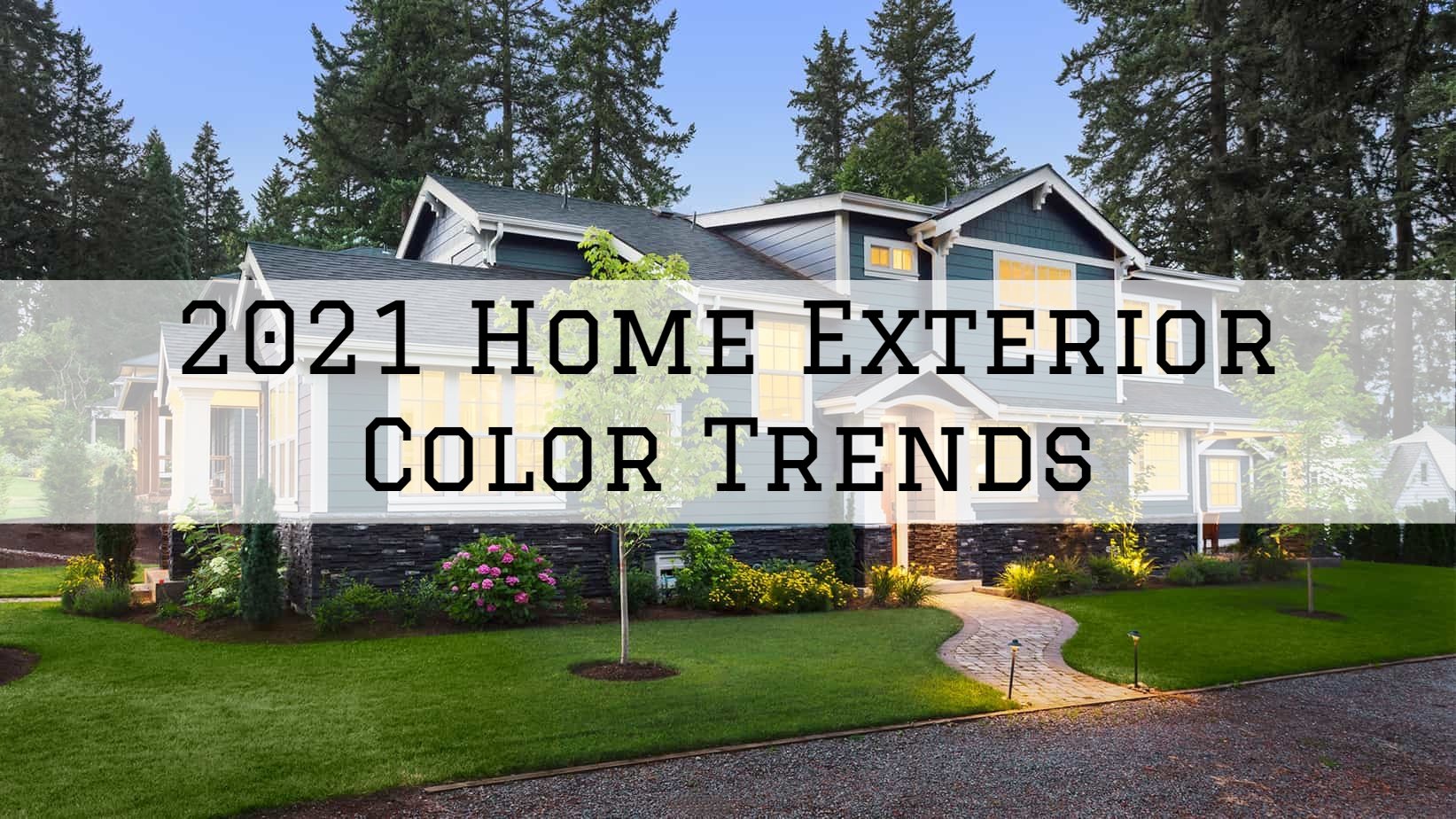 2021 HOME EXTERIOR COLOR TRENDS IN OMAHA, NE.
If you're looking to have your home's exterior painted and having a hard time choosing the right paint color, opting for 2021 home exterior color trends is always a good idea.
Whenever you're thinking about having some home improvements, don't forget that your exterior is just as important as your interior.
WITH THAT IN MIND, HERE ARE 2021 HOME EXTERIOR COLOR TRENDS IN OMAHA, NE.
1. Creamy White
Off-white is one of the home exterior color trends in 2020, and still on-trend this 2021.
However, to do a perfect home exterior painting job with this color trend, consider choosing creamy white.
Swiss Coffee and Seapearl by Benjamin Moore are the colors that we recommend for you.
These colors are warm, creamy whites and if you want a slightly brighter color, opt for Swiss Coffee.
These warm off-whites when paired with wood accents will definitely give your home's exterior a modern look.
2. Pale Gray
Gray has been slowly changing the streets since it's a great alternative paint color for beige.
Although gray with cooler undertones wasn't on-trend last year, grays with warm undertones as well as hints of green are popular this 2021.
Gray with warm undertones such as Repose Gray by Sherwin Williams can read as cool in particular lightings such as cloudy days.
It gives your home's exterior a peaceful and calm look that is perfect every time you get home after a long, tiring day at work.
3. Beige
The beige color trend in 2021 is still warm, however, it definitely won't turn yellow.
It has a subtle and off-white look in certain lightings, so opt for Accessible Beige this 2021.
If you scroll through your Instagram account, you may see that many bloggers are using a warm, beige filter nowadays.
This shows how popular and on-trend the color beige is right now.
4. Dark Gray
Dark gray, a color that is almost black, recently has been a popular paint color for home exteriors.
Many people love dark colors, and dark gray is also a classic choice.
Some of the top choices for dark gray colors include Wrought Iron by Benjamin Moore, and if you want a blue undertone, go for Bracket Slate by Benjamin Moore.
5. Black
You can use the black color as an accent color, or for the main color of your home's exterior.
Although black as an accent color isn't a new trend, it's still quite popular with many people.
There are also a lot of people considering black as their home's exterior main color.
For this reason, we recommend using Black Jack by Benjamin Moore for your home exterior paint color.
6. Slate Blue
The combination of blue and gray is perfect for people looking to show some personality without abandoning the traditional neutrals.
A slate blue symbolizes tranquility, and it's not just your common neutral.
It is one of the colors that have different varieties, so it's better to have swatch testing when choosing the right color that suits your taste.
Consider the slate paint varieties' appearance during different times of the day.
Also, pay attention to how it looks under different levels of cloud coverage.
7. Earthy Green
Green is a color that would make your home's exterior look closer to nature.
If you want to be reminded of all the beautiful things found in nature such as the trees, plants, and grass, opt for an earthy green color.
Most people use earthy green as an accent color, but there are also some that used it as the main color of their home's exterior.
If you need a professional to help you with your cabinet refinishing in Omaha, NE, our team at Brush & Roll Painting can help.
TO GET STARTED WITH US, BOOK A FREE ESTIMATE BELOW OR CALL US AT 402-932-9764 FOR MORE DETAILS.