Best Exterior Paint Color Combinations in Omaha, NE
August 23, 2021 11:29 AM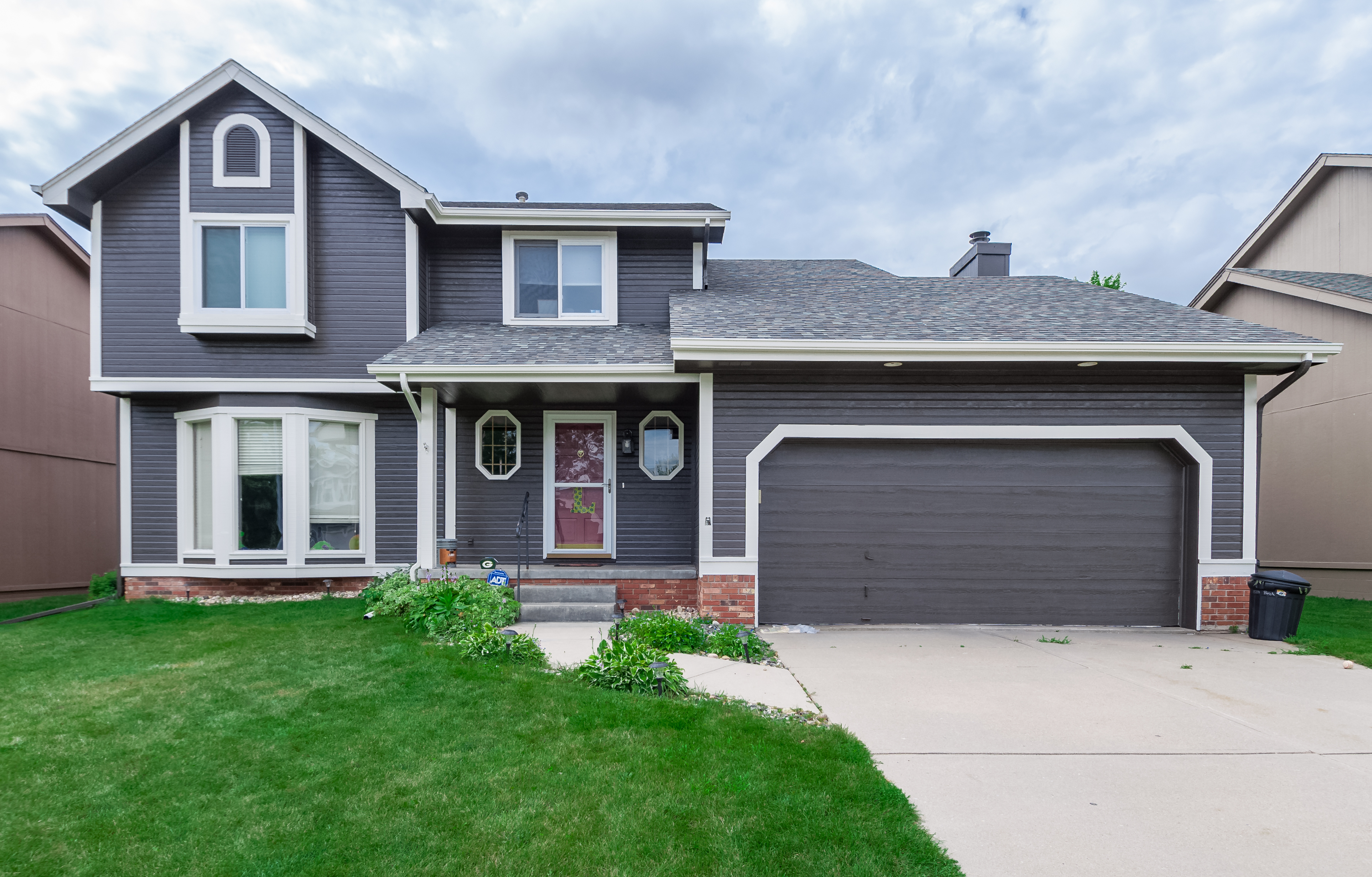 Wanting to paint your home's exterior? If you're not sure if it's time, there are signs you should paint your house exterior. But maybe you're wanting a refresh to add curb appeal or potentially sell your house. No matter the reason, it's always best to do some research before committing to such a huge project and investment. Always do due diligence when you choose a painter or company, but consider what color to paint your house before you do that.
And it's not just choosing one color when you're painting your house. You have to consider the siding, trim, and front door. Read on to see what our color experts at Brush & Roll Painting chose as their favorite exterior color schemes.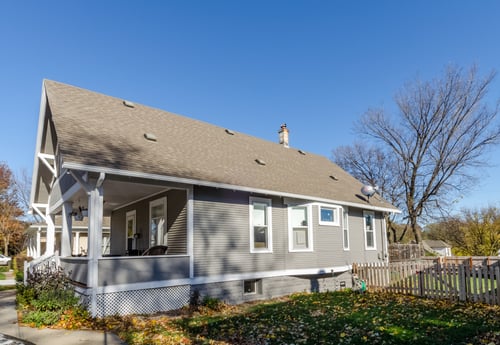 1. white & gray
Whether it's kitchen cabinets, a bathroom, or a home exterior, white and gray are the natural color pairing. Homeowners and professionals flock to this color duo because of its versatility and aesthetic. Gray and white are a no-brainer when it comes to a timeless paint color palette option. Two favorites are Chantilly Lace and Stonington Gray both by Benjamin Moore.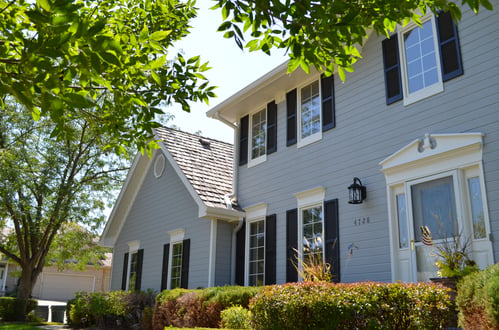 2. Gray & Navy
Another duo we love for this colonial-style home is gray paint with navy blue shutters. The subtle contrast offers great curb appeal, which is the name of the game with exterior paint. Darker accents like navy blue shutters make the light gray paint pop and show off the unique architecture of your home. Give Gray Owl and Gentleman's Gray a whirl.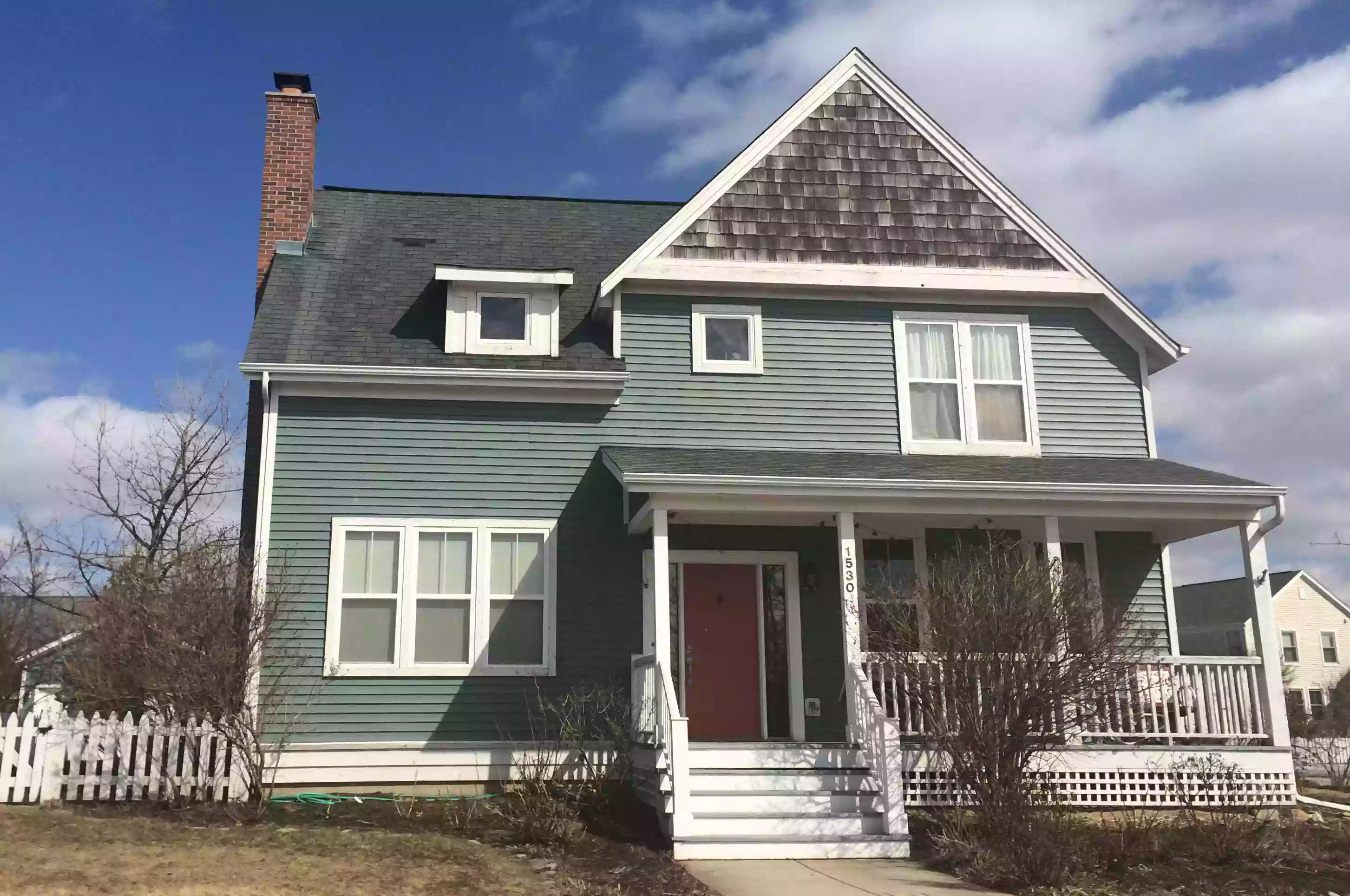 3. Green & White
Green is more or less neutral in color, and there's no home it doesn't look great on. Framed by white trim, it stands out and makes a statement with just the right amount of color, especially surrounded by greenery and a unique or neutral shade for the front door. Professionals love a shade like Fairmont Green by Benjamin Moore.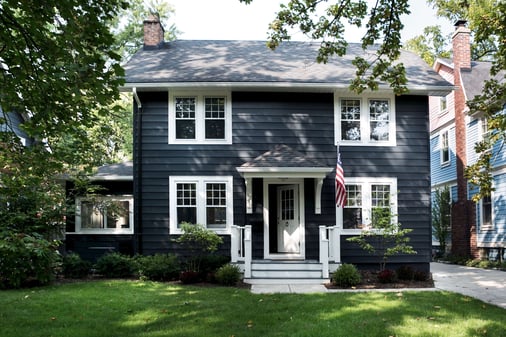 4. Black & White
Try the ultimate color palette that stands the test of time if you want major contrast: black and white. Whether you choose a white facade with black trim or a black facade with white trim, you can't go wrong with this timeless duo. Black and white is a traditionally modern pairing, but it looks great on historic and farmhouse homes too. Benjamin Moore's Black is a perennial favorite among designers and homeowners.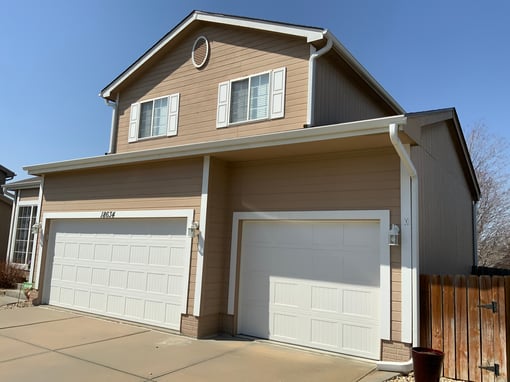 5. beige & white
Beige and white were made for each other. Whether it's a charming bungalow or a sprawling home, there's no home this duo can't refresh in an instant. We opted for a darker beige that leans more camel, so it juxtaposed the crisp white. Try Sandy Valley by Benjamin Moore to get this look.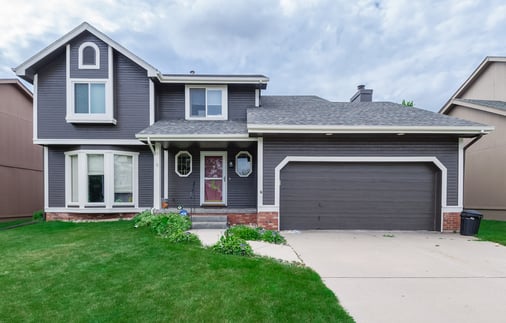 6. Navy & white
Spruce up a classic or modern home with a deep navy facade accented by crisp white. This home's unique design is really emphasized by two contrasting colors, but the navy gives it a classic vibe along with the burgundy front door. Navy and white are known for being nautical and timeless, and they add charming curb appeal to any home's exterior. Another navy favorite is Benjamin Moore's Hale Navy.
Ready to give your home's exterior a new look? Don't be intimidated by choosing your color palette. Just consider what's around your home, the style of your home, and most importantly, what you love and your personal style. Color experts are always ready to help you make your home the best version of itself.
At Brush & Roll Painting, we know that home painting is a serious investment. We also believe that any paint job is only as good as the prep. If you want a quality paint job that will stand the test of time, give us a call at (402) 932-9764 or schedule an estimate online.