Best Paint Colors for Small Spaces in Omaha, NE
July 22, 2021 11:07 AM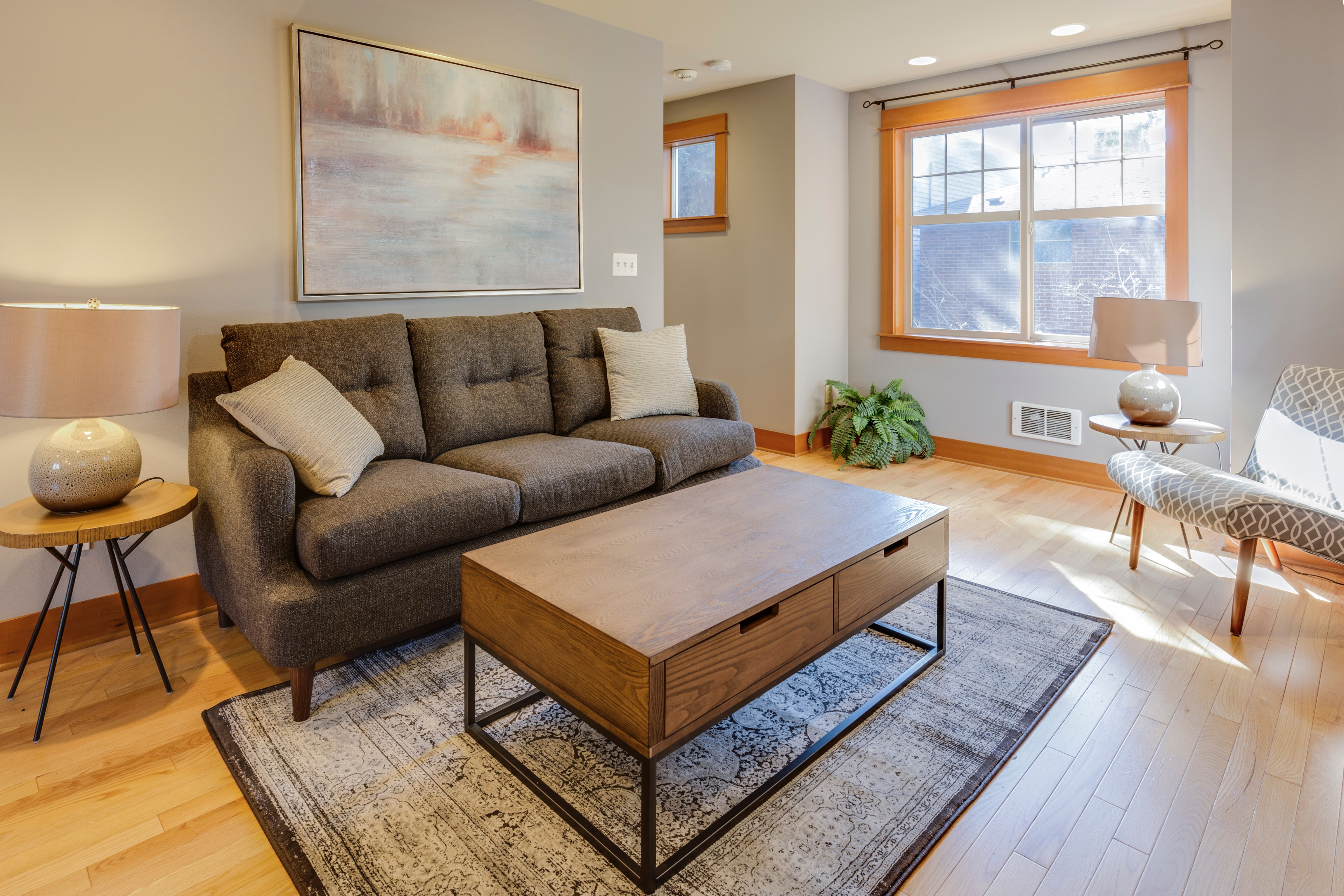 When your room is lacking in square footage, you're probably aware of design tricks you can do to make it appear larger. Adding mirrors, large furniture, and having lots of natural light can help make the most of any small space. But what about your walls? The right paint color has the power to bring your tiny space to life and make your space appear larger.
Picking out the perfect paint hue for you is a significant process, so we're here to help! We rounded up the best paint color for small spaces, from the entryway to the dining room, bathroom, bedroom, and more. From bold and bright to light and airy, these are some of the best paint colors for a small space handpicked by Brush & Roll Painting's team of color experts. Learn how to make a small space look bigger with paint colors.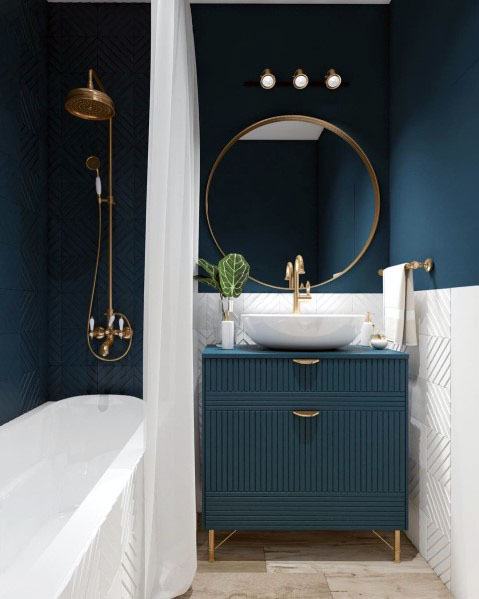 1. navy blue
Adaptable, stylish, and always on-trend, navy blue walls make a bold statement with the perfect amount of color that's still neutral. Interior designers go back and forth on whether or not small spaces should have light, neutral walls or bold walls. We say small spaces are the perfect opportunity to try out that statement shade if you want. Because the space is small, a dramatic hue will significantly impact with less commitment than a room with more square footage. Try Hale Navy by Benjamin Moore in a small bathroom or small kitchen space.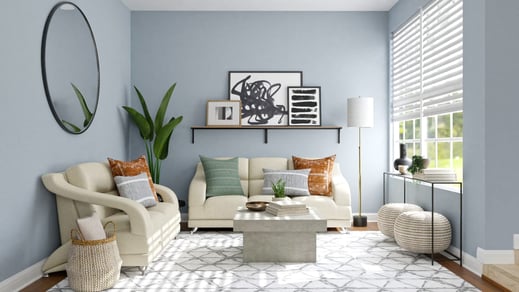 2. light blue
There's something about light blue and its effect on moods. It's a dreamy, airy shade that instantly lightens a space and mood. It's popular in small bathrooms but looks just as stunning in living rooms and bedrooms. Light blue makes a small space appear larger and brightens an area with little to no natural light. Try a delightful wash of light blue in any room or as an accent wall in a small living room space.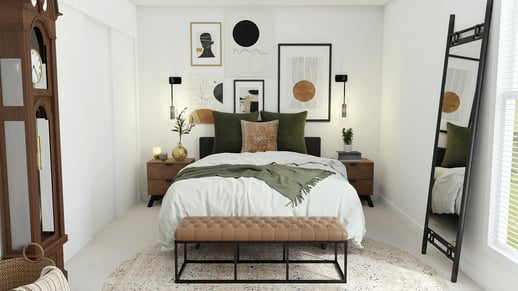 3. white
The best, most straightforward way to fake a larger space and make your small space look bigger is with white paint. White reflects light and expands a space without the need for a renovation (and we're all about those easy updates). In addition, a white with grey, blue, or pink undertones will add intrigue to your walls rather than a stark white. There's absolutely no second-guessing with white paint, and it can also make your ceiling look higher and recede the walls.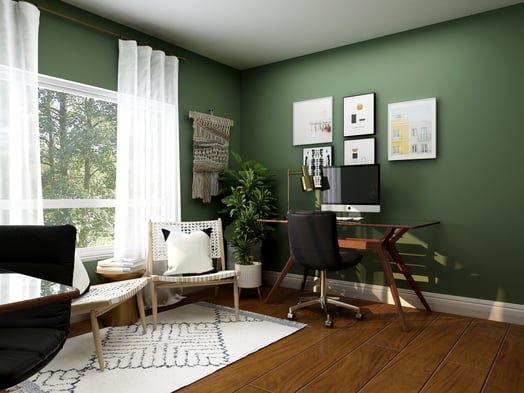 4. forest green
Earthy dark green makes your space feel grounded and warm. While forest green is indeed colorful, it's neutral enough to pair with any shade of wood and hardware and existing furniture and decor. It can work in glam-inspired spaces, modern farmhouse interiors, transitional spaces, and more. We've seen it as a show-stopping accent wall paint shade as well in a small office space or small living space. Warm paint colors work well in small spaces and can make them more inviting.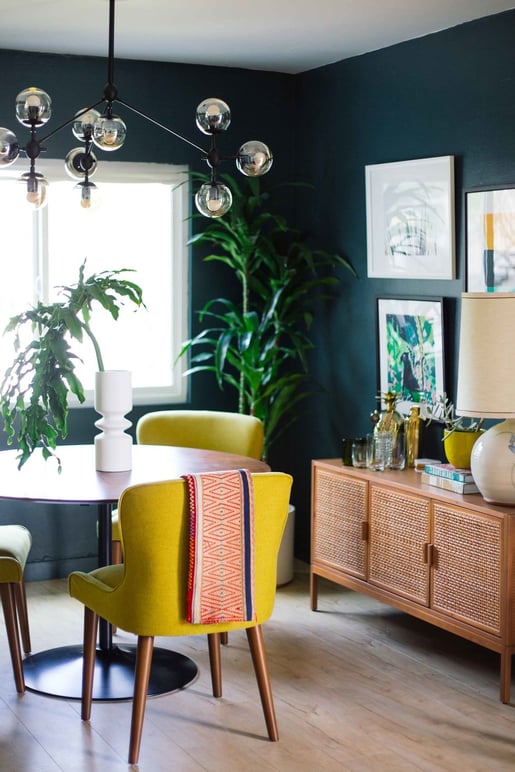 5. dark teal
Another moody hue that makes an impact in a petite room, dark teal is unexpected and a top trending shade for interiors. It's a great dark shade for a comforting, cocooned vibe that can work with warm and cool colors alike. Try the beautifully bold and saturated Dollar Bill Green by Benjamin Moore. This shade is one of the best interior paint colors for small spaces.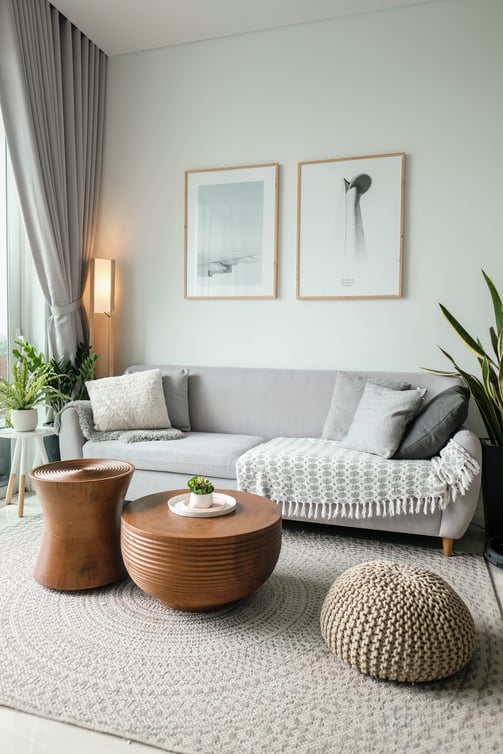 6. gray
There's a reason homeowners and interior designers love working with gray. It's by far the most versatile shade for furniture, kitchen cabinets, decor, clothing, and paint colors. In a small space, you can go with any shade of gray. A light, barely-there shade of gray will make a subtle impact, especially as an accent wall, and make your space appear larger.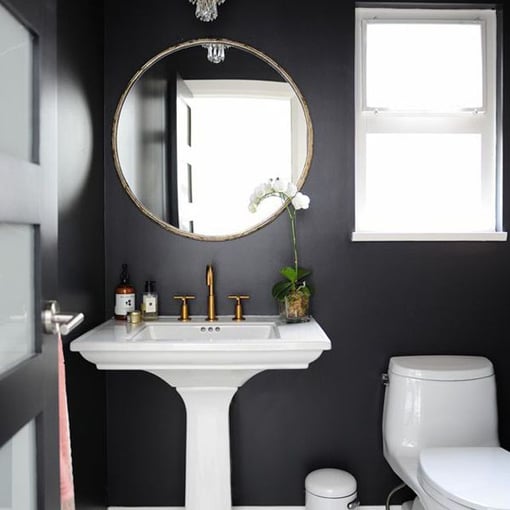 7. black
For creating the illusion of depth in a small space, there's no better shade than black. And in a smaller room, it's not too intense at all. Black paint will camouflage the tininess of a room. It's elegant and dramatic, exactly the statement you'd want to make in a room with minimal square footage. You'd be hard-pressed to find decor, furniture, and fixtures that won't look good with black walls.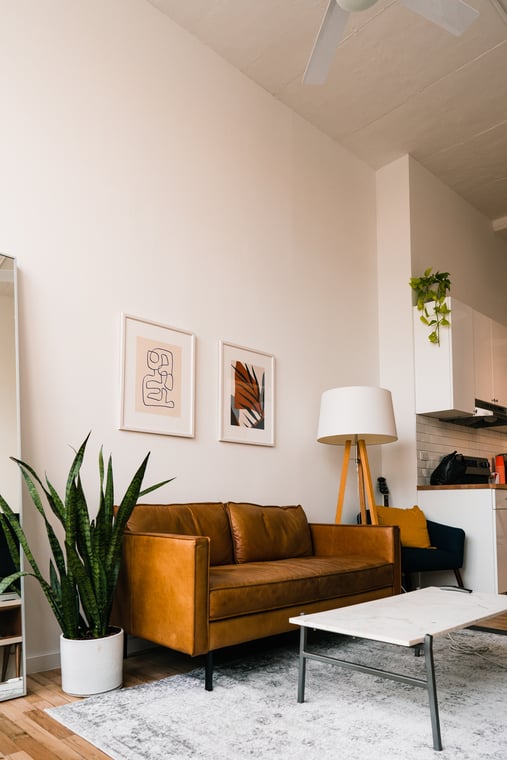 8. creamy beige
You'll always feel warm and cozy with creamy beige walls in your small room. Beige will play up the quaintness while still drawing the eye. It's the ideal shade for those who want something with a little more oomph than white walls but don't want to dabble in too much color. Similar to white, beige can also enlarge your space and brighten up a room making it one of the best neutral paint colors for small spaces.
At Brush & Roll Painting, we know that home painting is a serious investment. We also believe that any paint job is only as good as the prep. If you want a quality paint job that will stand the test of time, give us a call at (402) 932-9764 or schedule an estimate online.