Best Gray Paint Colors for Kitchen Cabinets
June 23, 2021 02:00 PM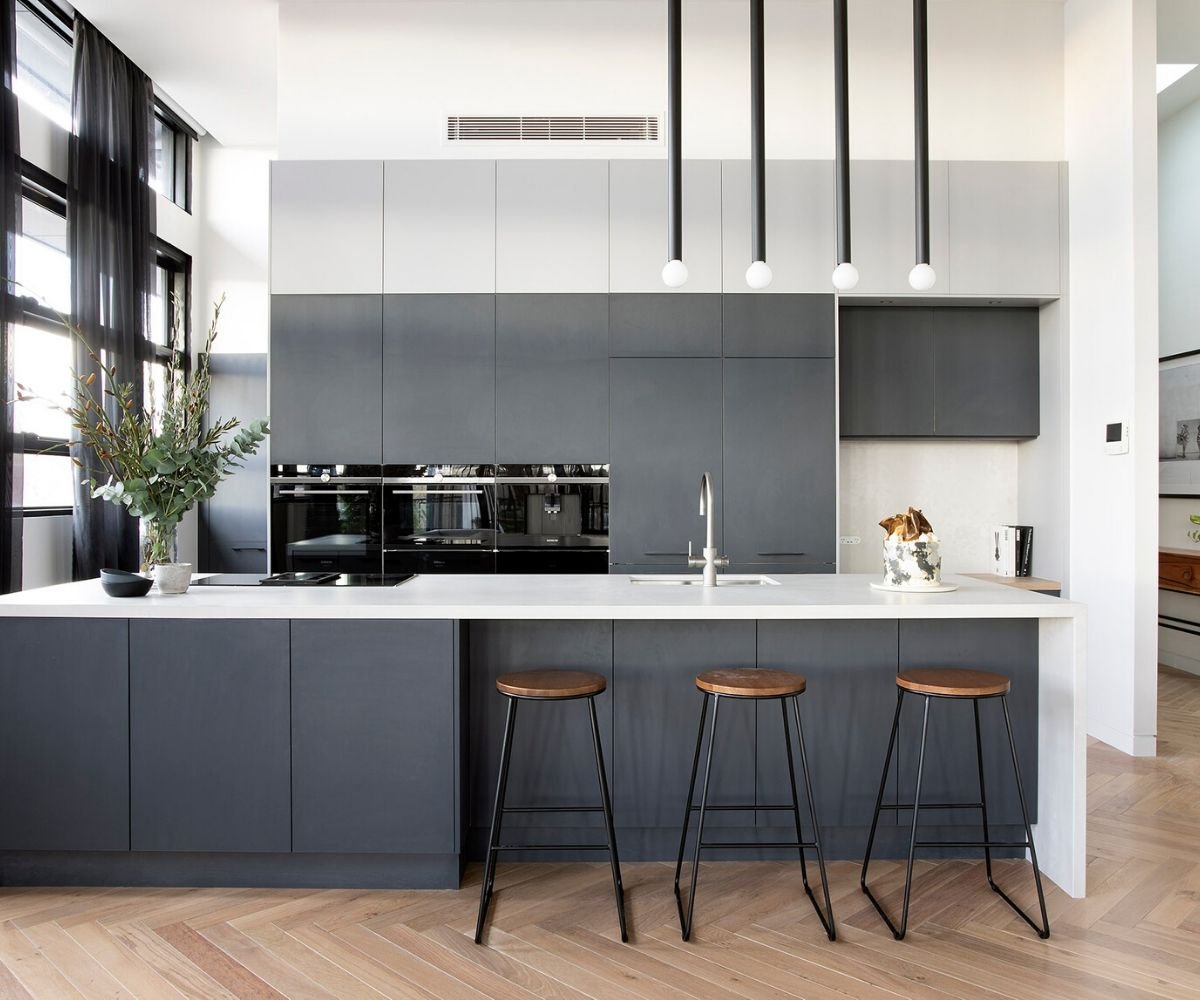 When it comes to paint colors, gray is the new white. We still love a kitchen with crisp white painted cabinets, but gray in all shades is taking over. Modern grey kitchen cabinets are more than just a trend and can look amazing with any wall color, kitchen size, style, and existing decor and furniture. The color gray means neutrality and balance: Gray is not too light, not too dark, and always a good choice for kitchen cabinets. It's the perfect middle-ground hue that enhances Shaker cabinets and modern glass front cabinets. But gray is anything but one size fits all—as the movie suggests, there are many shades of grey.
Our favorite color experts at Brush & Roll Painting have gathered some of the most popular, trending grey paint colors for kitchen cabinets. But what's the best gray for kitchen cabinets? Check out these top shades from the gray family to see if one of them will be a great fit for your kitchen cabinets.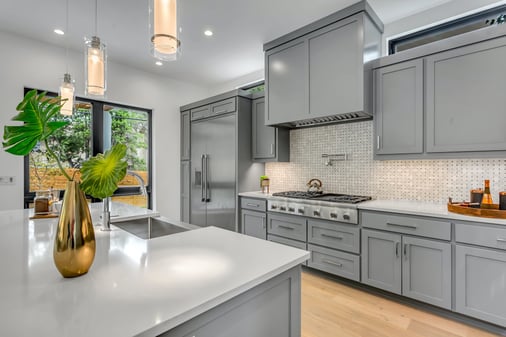 1. Benjamin Moore- Coventry Gray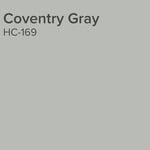 This easy shade of gray is truly a versatile workhorse for your kitchen cabinets and one of the best gray cabinet colors. It's one of Benjamin Moore's most popular colors, and for good reason. It's a unique mid-tone gray that has the power to transform your kitchen with just a few coats of paint. This chameleon color can look bluish-gray in a kitchen with lots of natural light. In natural and artificial light, Coventry Gray pulls slightly warmer with just a hint of blue.
2. benjamin Moore- gray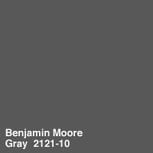 With a straightforward name, this shade is the ideal charcoal hue with the drama of black without the full intensity. If you're wanting to define your cabinets and add some depth with a not-too-dark color, Gray is the perfect paint color for dark gray kitchen cabinets. This shade contrasts with a beige or stark white kitchen beautifully. It's an excellent choice for a modern or farmhouse kitchen as well and is one of the top gray paint colors for kitchen cabinets.
3. Benjamin Moore- gray horse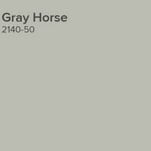 Gray Horse is a cool mid-tone shade that adds serenity as well as major style. Interior designers and professional painters alike claim this color is their go-to gray, so don't just take our word for it! We love this popular gray cabinet color paired with a darker gray or a shade of beige for a two-toned kitchen cabinet look.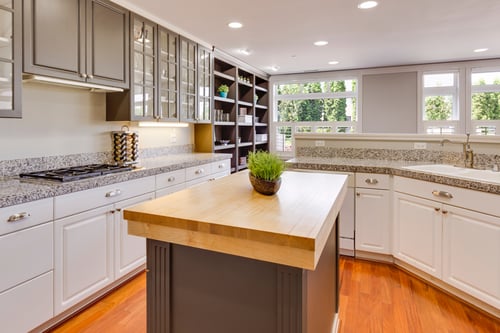 4. Benjamin Moore- Edgecomb Gray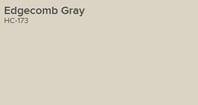 Another interior designer favorite, this greige-gray shade is light and airy and equal parts warm and cool. Light gray kitchen cabinets are subtle and stylish. Edgecomb Gray is earthy and one of Benjamin Moore's top sellers. Because of its unique undertones, Edgecomb Gray will reflect light in well-lit kitchens, making the space appear larger. Halfway between gray and beige, this hue is the perfect shade for updating your kitchen cabinets, especially if your style leans more transitional, rustic, or mid-century modern.
5. Benjamin Moore- Gray Owl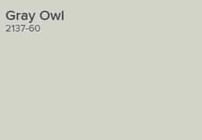 Another crowd-pleasing shade of grey, Gray Owl is made up of saturated colors and can reflect natural and artificial kitchen light. This mid to light neutral gray is clean and crisp with slight green undertones, but in some spaces, it pulls more blue. The way gray paint colors look on kitchen cabinets will depend on the natural light and the direction it comes from, as well as existing kitchen furniture and decor.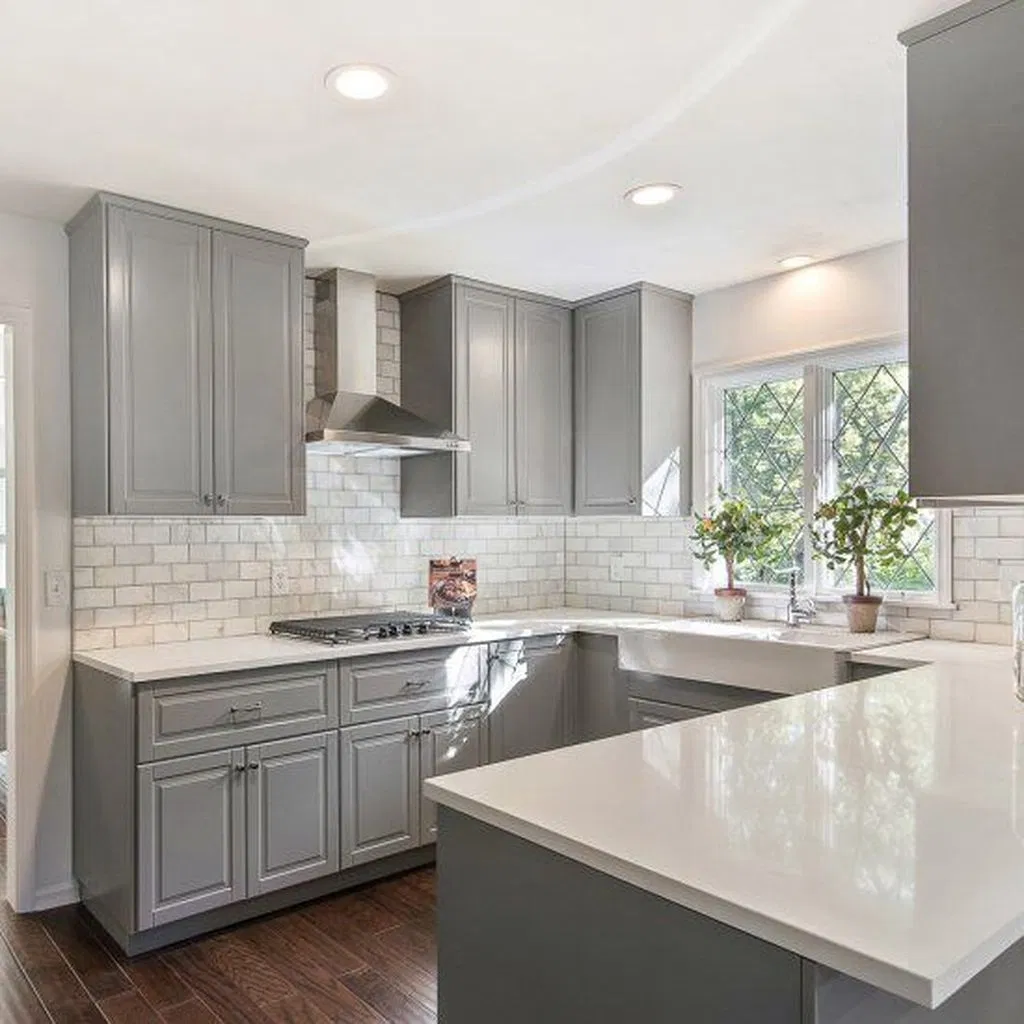 When doing your research on painting your kitchen cabinets gray, be sure to consider the ins and outs of the kitchen. Always keep the natural and artificial light in mind, the unique design features you want to highlight, your personal style, and existing furniture and decor. Gray cabinets go with just about any wall color too. Remember that not all grays are created equal, and there are undertones to consider, and there are endless shades of gray. There's an endless selection of dark grey paint colors for kitchen cabinets and soft gray paint for kitchen cabinets. Gray is a versatile, livable color with warm tones and blue hues that subtly enhances your kitchen cabinets and interior design.
At Brush & Roll Painting, we know that home painting is a serious investment. We also believe any paint job is only as good as the prep. If you want a quality paint job that will stand the test of time, give us a call at (402) 932-9764 or schedule an estimate online.