Best White Exterior Paint Colors in Omaha, NE
October 19, 2021 12:11 PM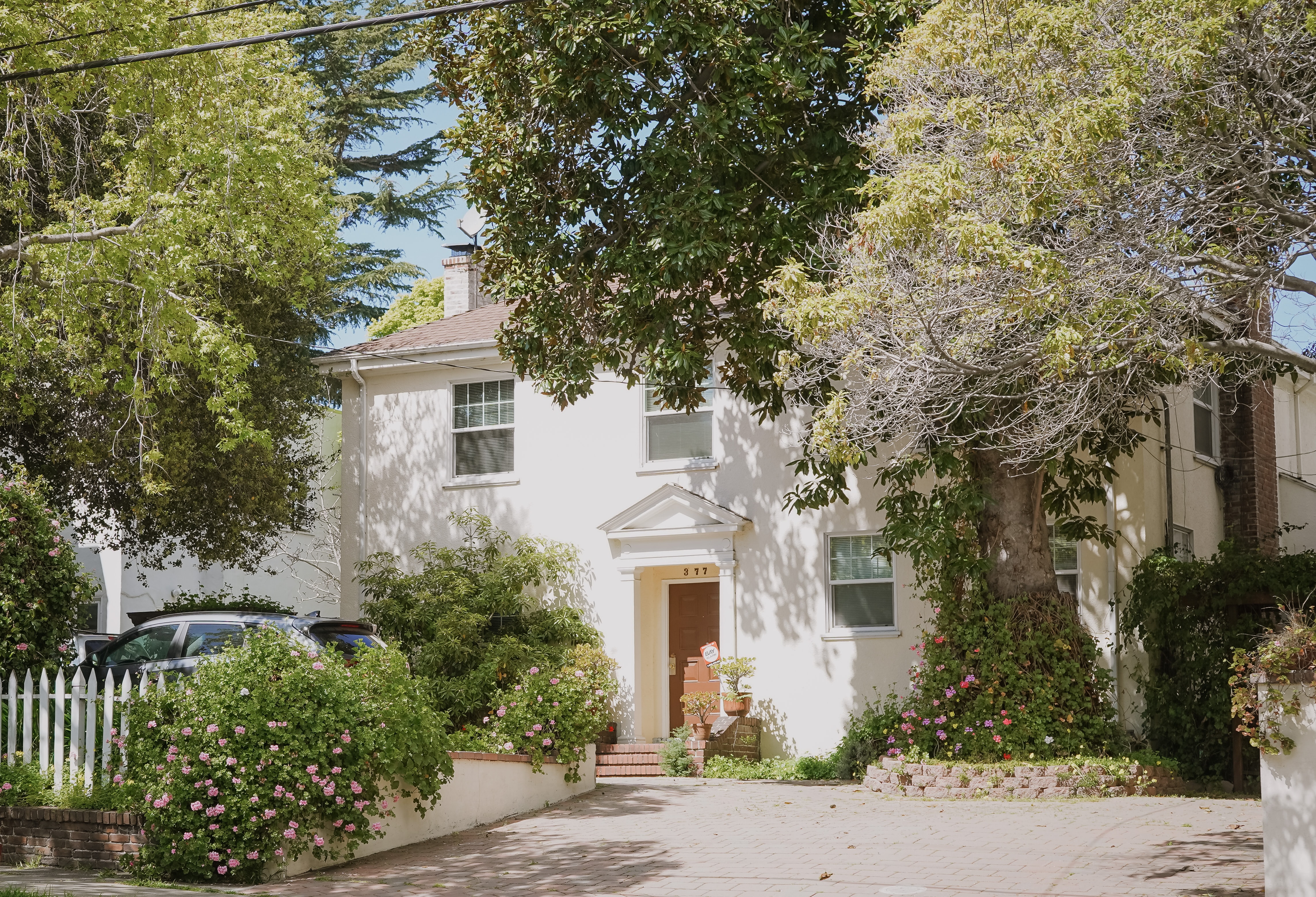 There are SO many white paint colors to choose from. Choosing one for your exterior might sound easy, but there's more that goes into it. From off-white to eggshell and crisp white, there are all kinds of undertones that can change the look and feel of your home. It's important to determine if you want a warm or cool white shade and how it plays with the natural light throughout the day.
Our color experts at Brush & Roll Painting want to make the color selection process a little bit easier for you, so we've narrowed the white paint shades down to a few choices and how to choose a white paint. These paint shades are versatile and popular among homeowners and interior designers. Read on to see which whites made the cut, and discover your new paint color for your home's exterior.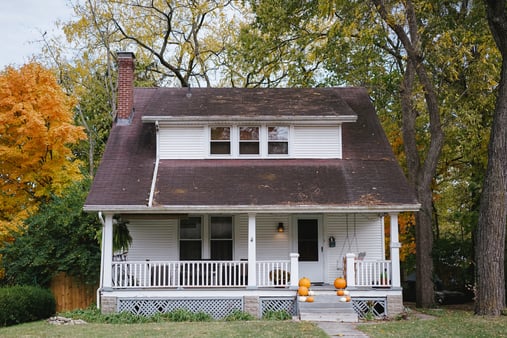 1. White Dove- Benjamin Moore

White Dove is a bright shade of white (think stunning modern farmhouse homes with white exteriors). It's softer and warmer than a stark white and has a hint of gray in it. If your house is a little more shaded, this paint color will make it stand out. This shade has a creamy, rich undertone that makes it a favorite for home exterior facades, trim, molding, and white kitchen cabinets.
2. SNowbound- Sherwin-Williams
Another crisp, clean white, Snowbound isn't stark but will reflect sunlight

and brighten up your home's exterior without being too blinding and glaring. This shade is another excellent bright white with gray undertones. Designers and homeowners love the versatility of Snowbound, as it plays against complementary and contrasting tones very well.
3. Olympic Mountains- Benjamin Moore

So, Olympic Mountains might lean more beige technically, but it's still light and fresh. With gray undertones, this paint shade is warm and timeless. It also works with just about any coordinating color. Olympic Mountain will work with any home style and material and complement modern and more traditional homes and anything in-between.
4. Seapearl- Benjamin Moore
A warm white that coordinates with any contrast color, Seapearl has been

on the radar of many design professionals. It's an off-white with slight gray undertones and is modern without being too yellow or creamy. It brings a fresh base shade to any home's exterior working great against woods, brick, and stone.
5. Pure White- Benjamin Moore

As the name suggests, this shade is ... Pure White. It has a bright reflection with blue and gray undertones to make it cooler. We love this shade paired with other cool colors for a soft, modern look. Pure White is sophisticated, elegant, and give your home's facade a tranquil, stylish look.
6. Chantilly Lace- Benjamin Moore
As delicate and soft as its namesake, Chantilly Lace is a gorgeous choice

for a perennial, neutral white that leans neither cool nor warm. Designers and pros use it in interiors, exteriors, kitchen cabinets, and trim because of its "clean" color.
7. alabaster- Sherwin-Williams

One of the most perfect off-white shades, as praised by interior designers and color experts alike, Alabaster is incredibly versatile and a great background color, letting things like landscaping, exterior details, and decor stand out. It reflects a lot of light and has a neutral base so it won't pull yellow or too warm.
When choosing a white exterior paint color, always be sure to determine which undertones you're wanting: yellow-warm tones or grayish cool undertones, or a neutral shade that can do both. Keep in mind the natural light the exterior of your home gets: do you have lots of trees that shade your home, or does light hit it very easily at different times of day? This will determine if you want a bright white to stand out in shade or an off-white that's still reflective in the sun without being too bright.
At Brush & Roll Painting, we know that home painting is a serious investment. We also believe that any paint job is only as good as the prep. If you want a quality paint job that will stand the test of time, give us a call at (402) 932-9764 or schedule an estimate online.