Can I Paint My Oak Trim White?
December 26, 2021 03:08 PM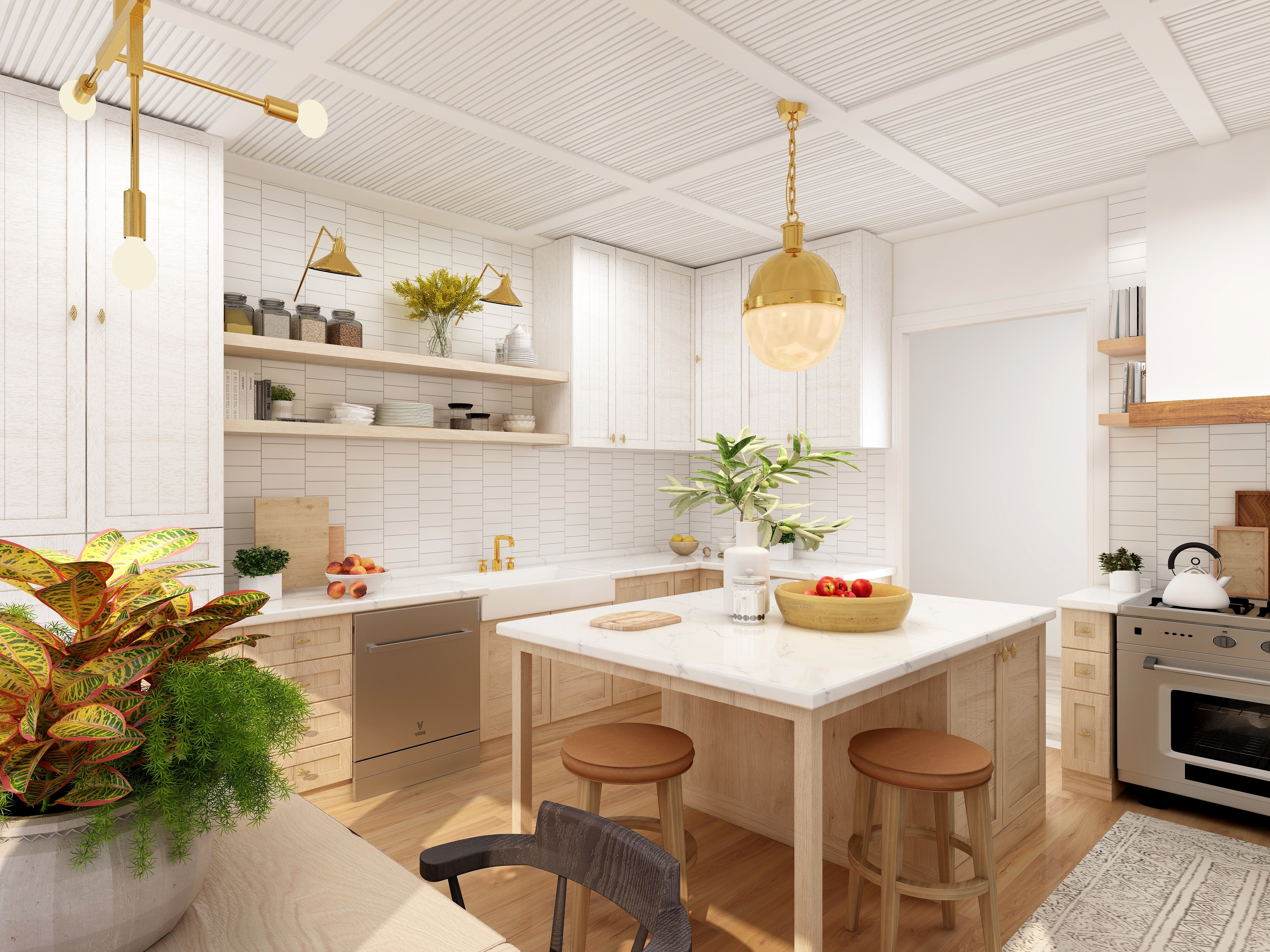 Are you torn on how to update your oak wood trim? Painting it white is a great option, but one that is not for everyone or every home.
Brush & Roll Painting in Omaha, NE has been in business since 1996, offering interior painting services like painting oak trim. To have us paint your oak trim, schedule an estimate on our website.
In this article, we will discuss some of the reasons why you should and should not paint your oak trim white. By reading this, you will be able to make a confident decision on what you should do to update your oak wood trim.
A Guide to Painting Oak Trim White
Oak is often prized for its durability and rich natural color, which is why some homeowners may hesitate to paint over their oak trim. However, if you prefer a cleaner and more modern look, then you shouldn't hesitate to paint over your oak trim. Painting oak trim white brightens a room and requires no additional technique or tool than painting over any other trim.
The decision of whether or not you should paint over your oak trim should be based on what you like and your personal style. So unless you plan to resell your home soon, you shouldn't hesitate. And even so, the resale value won't be affected much because the actual craftsman's oak wood is still underneath.
When it comes time to sell your home, your realtor will make sure buyers know that there is original finished woodwork underneath the painted trim—the value is still there. The same thing applies to hardwood floors—some homeowners have hardwood floors but still choose to cover a carpet from wall to wall. If the subsequent buyer prefers hardwood floors, the realtor will make sure they know there is hardwood underneath that carpet.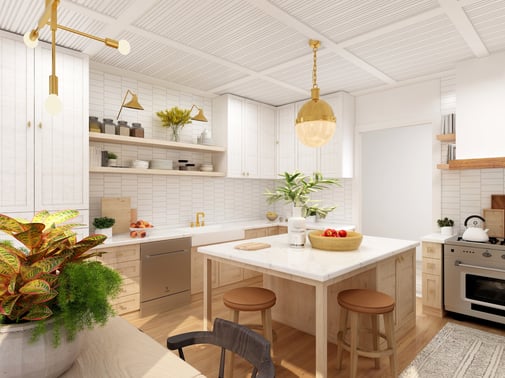 Reasons to Paint your Oak Trim White
White Enlarges Spaces
White is commonly used to make small spaces appear larger. It tricks the eye into believing there is more space than there is. You can use the same trick in your space by using contrasting darker or bolder paint colors on the walls with white trim. You will be able to make your space feel more expansive without necessarily having to paint all your walls white.
White reflects light and makes the room brighter
If your home has spaces that need more natural light, you can use white to do some of the work. Painting your trim white will reflect some of the light in the room and increase the level of light slightly. This allows you to experiment with different colors on the wall. The trick here is to make everything flow, especially if you're keeping the trim white throughout and varying the color on the walls.
The oak trim is in poor condition
If your oak trim is old and doesn't look nice anymore, you should consider painting it or having it replaced. Some oak can have an orange tint to it that homeowners don't find attractive. Weigh the pros and cons of having the oak trim replaced or simply refreshed with a coat of white paint for a new look.
When Not to Paint Your Oak Trim White
If you have white walls
While painting your oak trim white is quite acceptable, you might want to rethink this option if you have white walls. You can get away with a white wall and white trim, but you will need to make some adjustments to keep your space from looking "washed out." Minor changes like filling the wall space with art, photos, and décor can help - but your room may start to look busy. Either way, there is a possibility that your place will look too sterile.
If you have a white wall, it would be a good idea to paint your trim with a bold color to bring some personality into your room. If you want a softer touch, you can go for something like a beige or pale gray to give just a subtle visual break, but without drawing too much attention to itself.
White can be difficult to maintain
Some homeowners worry that white paint can be difficult to maintain. White paint can show wear due to the nature of the light color. If white paint chips or peels, it's more noticeable. Consider whether or not you're painting in a high-traffic area that might be more susceptible to bumps and scratches against the walls.
Dirt, dust, and grime are also easily noticeable on white trim, so you will have to clean them often to keep them looking spotless.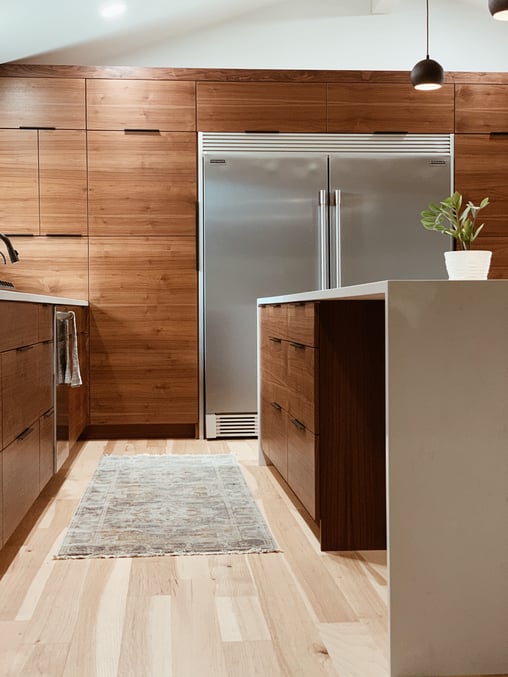 The Alternative: Staining
If you want to keep the trim's original look, you should probably think of an alternative that doesn't hide your oak trim's rich wood character. Even so, wood stains darken over time, so if you choose to retain your wood, you will probably need to lighten it up by removing the old finish and refinishing it with a modern sealer.
You can use a chemical stripper to remove the old finish. Once you strip the trim, you may choose to lightly sand the surface to get down to the wood's natural color. There are many finishes available out there–you can choose from dark/dense, medium to transparent stains. If you want more wood grain to show in the oak, stick with clear stains.
Choose what is best for you
If you would like to retain your current oak trim, go ahead and do so. Remove the old dark look, return the wood to its original color, then refinish with a clear finish. Clear finishes with no gloss and color will leave your wood with its natural color and look.
Painting your oak trim white is a great option too. The trim will absorb some light, brighten up your space, and make your room appear bigger, even if it's not.
At Brush & Roll Painting, we know that home painting is a serious investment. We also believe that any paint job is only as good as the prep. If you want a quality paint job that will stand the test of time, give us a call at (402) 932-9764 or schedule an estimate online.
To learn more about painting oak cabinets and trim, click here.