How to Restore Your Weathered Deck in Omaha, NE
August 31, 2021 09:44 AM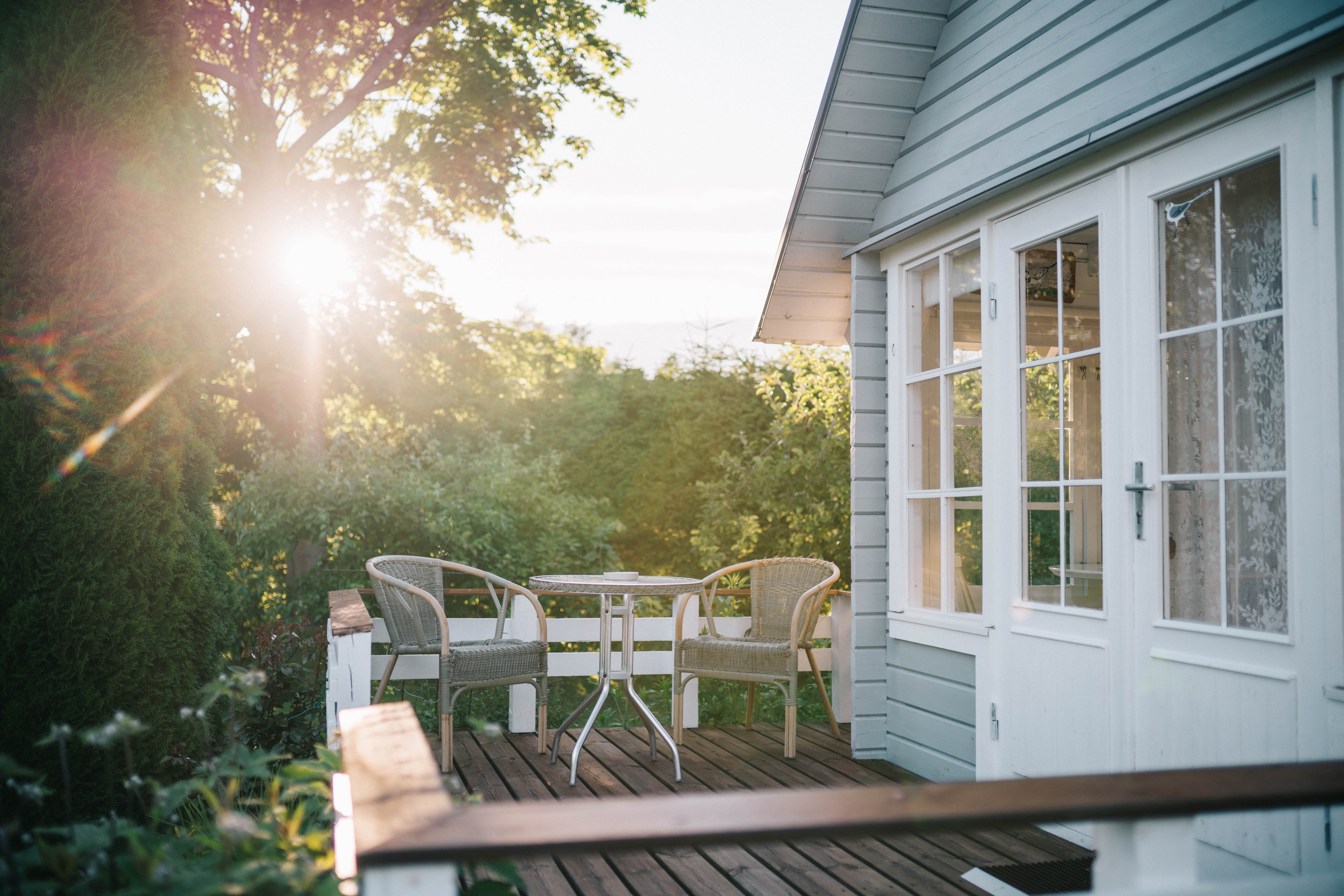 A home addition like a deck can definitely enhance your living experience, creating an outdoor entertaining space for everyone to enjoy. The added functional space means enjoying various opportunities to spend quality time with friends and family at home. No matter the occasion, your deck can certainly spice up the ambiance.
On the other hand, a weathered, old, and greying deck might be the prime reason for your backyard's lack of visual appeal. It can mean no more deck parties and dinners! The experts at Brush & Roll Painting have a list of what can lead to the deterioration of a deck and what to look out for.

What Can Damage Your Deck?
Rain
Imagine an excessive water movement on your house deck or an unnecessary buildup of moisture onto the deck. This is bad news for your deck. It can cause sagging and dampening, along with mildew and mold growth!
Sun
Excessive sunlight (UV) exposure can make your house deck extremely dry. If your deck is stained, the stain won't protect the wood from your deck the way paint will.
Temperatures
A hot climate leads to an extensively dry house deck, while a cold climate can result in your house deck's planks shrinking. Consequently, the structure of the deck loosens up, becoming unsafe.
How Do you restore your weathered deck?
Do you see nails sticking out of the deck boards in your house? That is a serious sign that demands your attention. If that's the case, there are some ways you can restore your weathered deck along with some tips below.
Supports and Beams
Work from the ground up. Ensure that the supports and the beams of your house deck are fastened and not sinking into the ground. Concrete beam support is a good option for long-lasting support. Moreover, try additional beam supports to strengthen the foundation of your old, grey, and weathered deck.
Cracks and Breaks
Broken and cracked planks are a major symptom of weathered decks. You have no need to worry. Try using wood fillers/caulk for the cracks in the wooden planks of the deck. Try different materials. Keep in mind that you can always flip a cracked plank because the low side of a plank is usually in better condition.
Screws and Bolts
Fasten up any loose screws and bolts on your house deck. Replace broken screws with new ones.
Painting and Stain
Do you want to paint or stain your deck? Choose how you want to style and color your house deck. Try different paints or stain types to lighten up the visual of your grey and old deck.
Cleaning Your Deck
Remove all the dirt, any sort of mildew or mold, and most importantly, incorporate cleaning and maintaining routines. After removing dirt from a deck, use ample buckets of warm water with slight vinegar and a mild detergent cleaner. Make sure that you do not damage your deck's coating (if it is not already in a bad shape). Who knows? Perhaps, all your deck needs is a good ol' cleaning.
Conclusion
If you are looking for house interior or exterior refinishing, furnishing, painting, or decoration, then you will find some of the best in business around the city of Omaha, Nebraska. Remember, professional house services are better than DIY.
Reference Links:
At Brush & Roll Painting, we know that home painting is a serious investment. We also believe that any paint job is only as good as the prep. If you want a quality paint job that will stand the test of time, give us a call at (402) 932-9764 or schedule an estimate online.