2022 Kitchen Island Trends in Omaha, NE
January 29, 2022 05:05 PM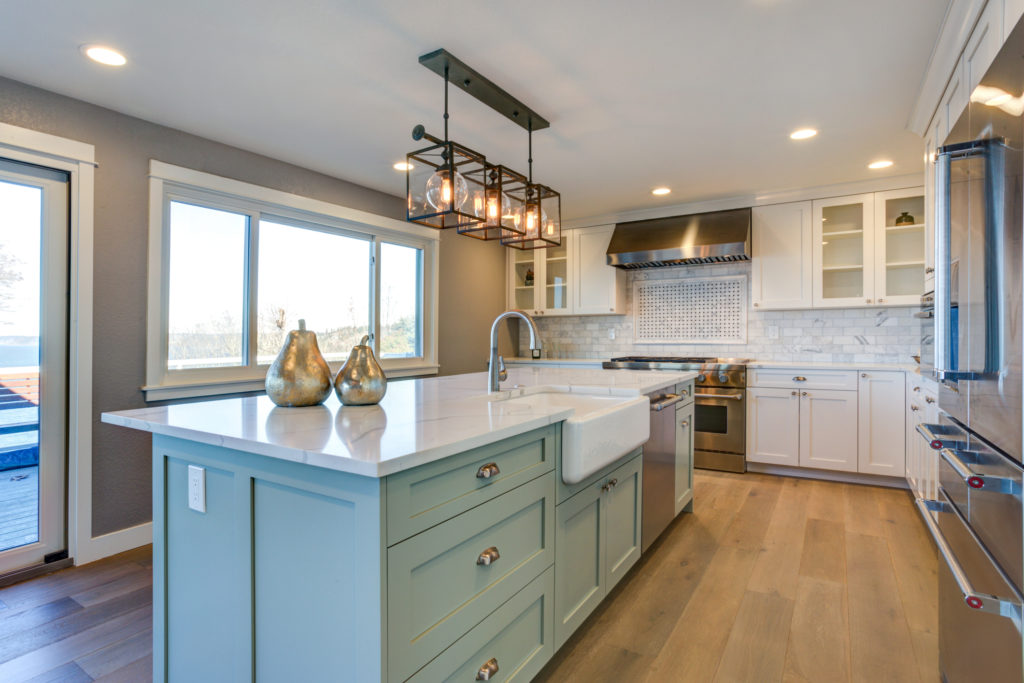 The kitchen is the heart of your home, where friends and family gather and build relationships. If you have a kitchen island, then you know how useful they can be for prep and storage, early mornings chats over a cup of coffee, homework central (if you still have children at home), and a place to lean as you enjoy a glass of wine at the end of a long day.
There's no reason this well-loved area can't also be one of the most eye-catching areas of your home as well. Updating your kitchen island is a great way to refresh without a major kitchen remodel. Design and color trends constantly change, but we've had our eye on a few kitchen island styles we believe will be around for quite a while. Read on to see what our experts at Brush & Roll Painting chose as their 2021 kitchen island trends.
1.Freestanding Island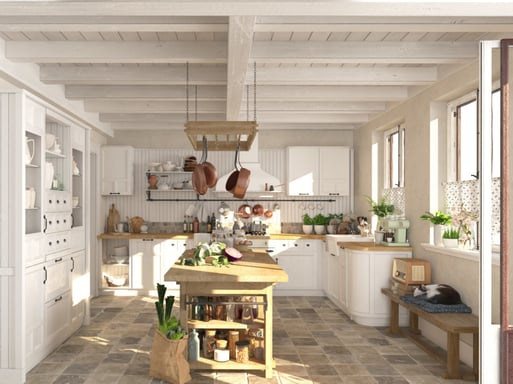 This trend is an instant classic! Footed islands make the room feel more open without losing any counter space. Most of these islands have a lower shelf for storage, combining this style with the trend of open cabinetry. Stainless steel chef's tables are also included in this category. They're good for the same reasons they're used in industrial kitchens, they're easy to sterilize for food prep, and the lower shelf is suitable for pans.
2. Wood Island with Painted Cabinets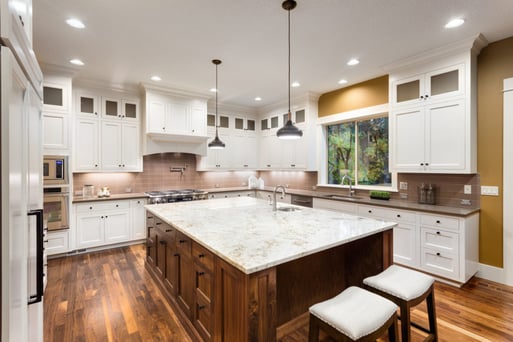 This trend has been around for a long time, but we don't see it going anywhere! Two-tone cabinets (uppers a light color, lowers a darker color) look amazing, but having your island stand draws the eye to the center of the room, making your kitchen look bigger. This is a great way to add intrigue to your kitchen, a sign of a successful kitchen design. You can absolutely make the island cabinets a different color from your other kitchen cabinets as well to live up tired-looking kitchen cupboards.
3. Pop of Color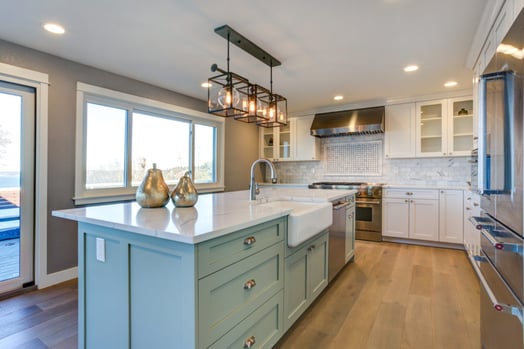 This past year was quite a year of color. Some designers think the gray and all-white everything trend may have hit its peak (although we are not so sure we agree with them), but it's apparent that colorful cabinets are increasing in popularity. We know this design style might not be for everyone, so let's start small. Throw some color on your island - even if it's a neutral color! Lots of colors come off as neutral; it's just a matter of tone and shade. However, don't be afraid of a rich, bold color either. The possibilities are endless! Trying color on your island is an easy way to incorporate some interest in your kitchen.
4. Marble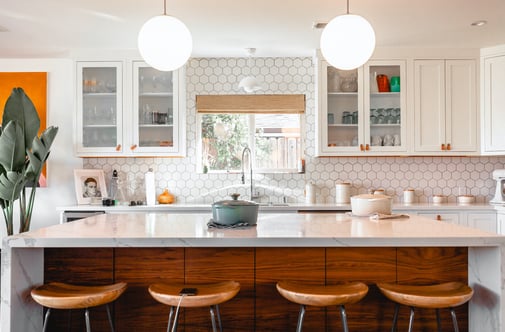 Marble is no longer only reserved for glam-inspired interiors. It looks stunning paired with rustic and farmhouse kitchens as well as mid-century and transitional kitchens. Marble is a great way to add texture and break up a look that you feel is too bland. The veining in marble adds a touch of luxury and refinement to a kitchen space and is a classic choice for kitchen islands and kitchen flooring. We love the marble veining contracted with wood grain and other surfaces, polishes, and metals.
5. Dark & dramatic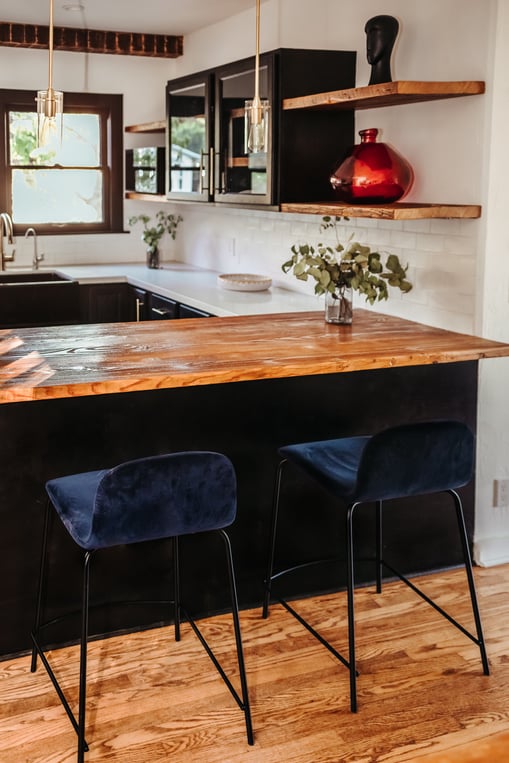 Just as bright bursts of color on kitchen islands are trending, so are moody hues. Don't be afraid to add a dose of drama to your kitchen with a navy blue or black kitchen island. When contrasted with white kitchen cabinets or light wood accents, it creates a warm, cozy vibe, which is exactly how you want your kitchen to feel.
At Brush & Roll Painting, we know that home painting is a serious investment. We also believe that any paint job is only as good as the prep. If you want a quality paint job that will stand the test of time, give us a call at (402) 932-9764 or schedule an estimate online.