3 Benefits of Consistent Wood Deck Staining
March 02, 2023 11:58 AM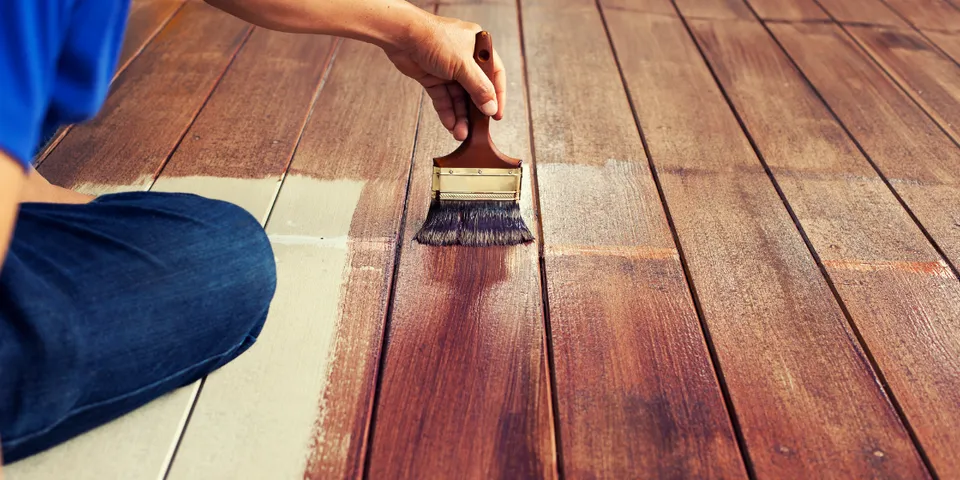 Wood provides a solid, practical deck material. However, periodic maintenance is needed to keep it looking and functioning like new for as long as possible. As part of this maintenance plan, it's important to schedule professional deck staining every two to three years. Here are a few of the benefits of having this done.
At Brush & Roll Painting, we provide high-quality deck scrub and stain services. The stains we use will protect against blistering, scratching, chipping, and peeling.
In this article we will tell you the 3 benefits of regular deck staining. By reading this, you will know how best to care for your wood deck.
Why You Should Have Your Deck Re-Stained Periodically
Stains come in a variety of shades and finishes, so you can choose the product that best suits your home's exterior and style. Over time, the stain may fade or wear, so applying a new coat restores the initial appearance. Additionally, stain allows the natural wood grain to shine through, so you can still enjoy the beauty of the quality materials chosen for your deck.
2. Reduce the Need for Repairs
Decks are exposed to rain, UV rays, and pests, all of which can damage the wood. Stain provides a protective coating to keep the wood from direct contact with the elements. A fresh coat can prevent rot, warping, and splintering and keep pests from burrowing into the wood. Over time, the initial stain may crack and expose some wood, so applying a new coat can restore these protective benefits and prevent the need to repair and replace boards.
3. Protect Your Investment
The protective benefits of staining can even help your deck last longer. Wood decks often last for 10 to 15 years, and regular cleaning and staining can help the wood stay in quality condition for that entire time. Neglecting regular maintenance may leave the wood warped and worn, requiring premature replacement, so regular staining can extend the time before you need to have a new deck installed.
Conclusion
These benefits are crucial to a wooden deck's overall health. Without consistent deck staining, you are risking your investment, the life of the wood, and aesthetics.
If you're looking for professionals to provide these benefits of deck staining, contact Brush & Roll Painting in Omaha, NE.
The team has more than 25 years of experience, and they handle all the prep work like scrubbing and repairing your deck before adding a fresh coat of stain that suits your exterior style.
Next, check out our guide to deck staining. This guide will help you with your next deck staining project, as well as tips on proper wooden deck ownership.