What Not to Do When Choosing Exterior Paint in Omaha, NE
June 04, 2022 09:11 PM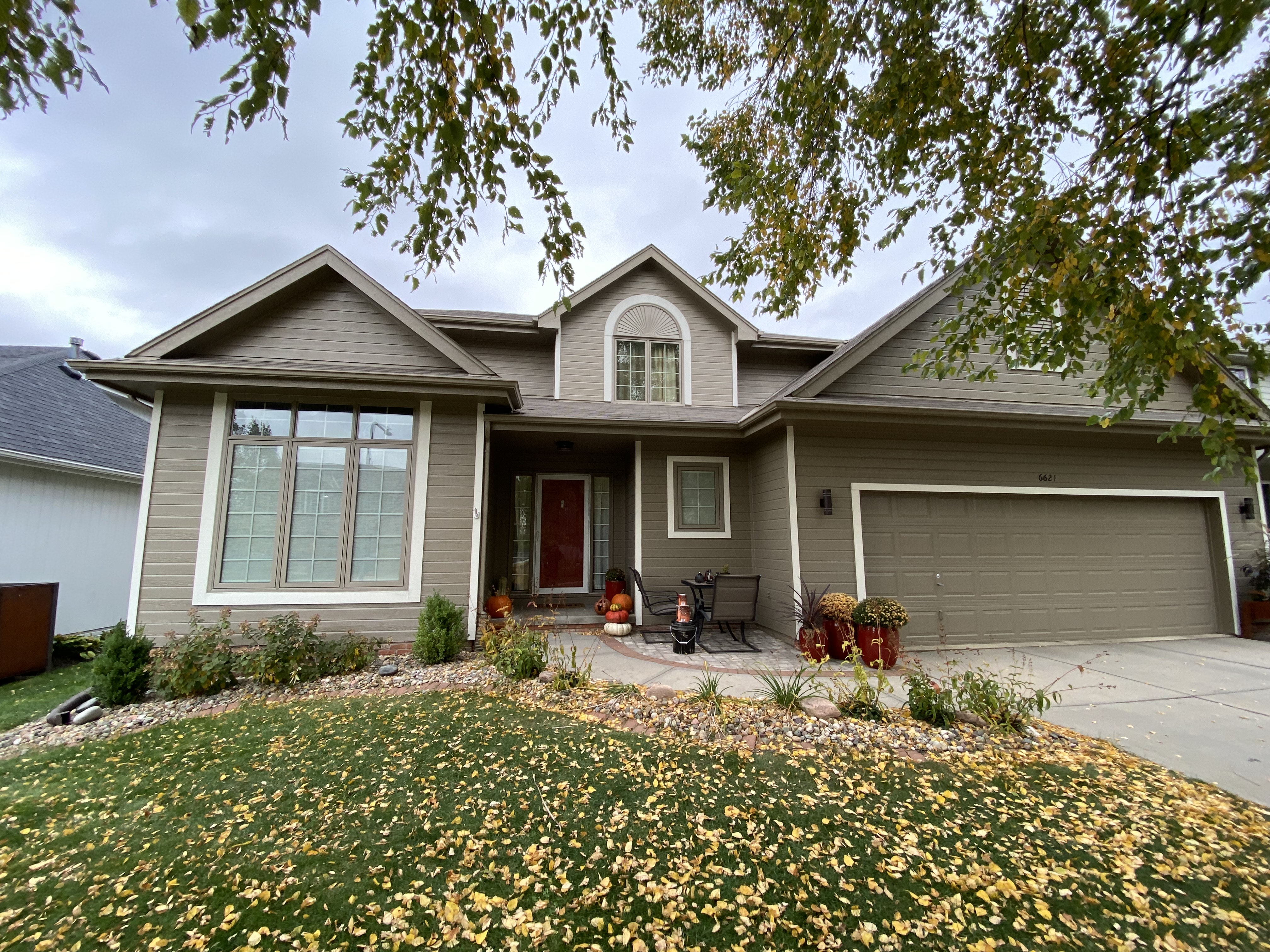 So the time for a home exterior refresh has finally arrived! When faced with how to choose the right exterior paint color and what to look for when choosing a company, it's easy to feel more than a little overwhelmed. After all, an exterior paint job is a big investment for your biggest investment: your home!
But we can help! Our color experts at Brush & Roll Painting love to share pro tips and make the process easier for homeowners to avoid costly mistakes. It's important to know what to consider when choosing paint colors, but it's just as crucial to know what you shouldn't do. Read on to learn more about color selection mistakes to avoid!

1. Not Consulting experts
Even if you think you know exactly what you want for your home's exterior, it's still recommended to talk it over with color experts or your contractor. They can help you select the best color to bring out all the features of your home and create the best curb appeal. There's a lot more to consider than you think when it comes to choosing the best paint shade.
2. not exploring color options
It can seem intimidating to take a risk with colors on the exterior of your home, but we recommend considering all different options when you're in the color exploration stage. Did you ever think you'd want a dark navy for your home? Or a light blue? It could look amazing on your exterior! There's no harm in at least considering something new and different.
3. Rushing the Process
We've said it before but painting your home's exterior is a big investment. You don't want to hurry the process and make any unnecessary (and pricey) mistakes! Don't forgo due diligence in choosing a painting company or contractor—and definitely don't go the DIY route because you think it'll save time and money! Take some time to do research on different painters, the paint they use, their warranty, and when they're available to discuss your options. Choosing a subpar company that cuts corners can make errors that will end up costing you more in the long run and contribute to a paint job not lasting as long as it should.
4. Not considering surroundings
Take a look at your home from across the street. Your landscaping, the architecture, your porch and patio decor—it all plays into your home's exterior. All of this should be considered when you select a paint color. The same goes with whether or not your exterior has brick. Don't forget to think about whether or not your desired shade will complement the brick undertones and other features of the home.
5. Ignoring light
Yes, always consider light, especially outdoors. Like it or not, light will have a big impact on what colors look like on your home's exterior. Keep in mind which way your home faces and remember that shades will look more cool and blue outdoors. Most experts recommend going two or three shades warmer to get the desired look.
At Brush & Roll Painting, we know that home painting is a serious investment. We also believe that any paint job is only as good as the prep. If you want a quality paint job that will stand the test of time, give us a call at (402) 932-9764 or schedule an estimate online.