How to Add Color to Your Kitchen in Omaha, NE
June 13, 2022 03:26 PM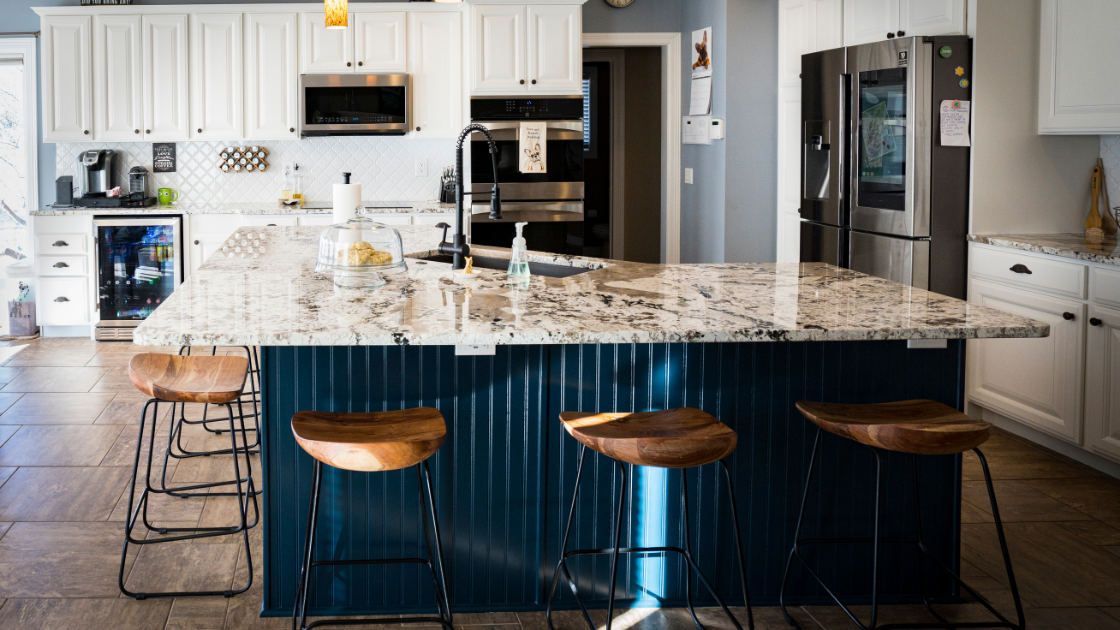 Adding a splash of color (or a few) to your kitchen is easier than you might think. And best of all, it won't require a full remodel! We love a neutral space with gray or white kitchen cabinets, but if you're craving some color in your life, we've got some inspiration for you!
At Brush & Roll Painting, we love to make your space the best version of itself. The perfect prep job and the right paint color for your space bring out your home's natural beauty and character. Read on to see how you can brighten up your kitchen with pops of color without too much work and breaking the bank!
Add an accent wall

Accent walls aren't just for living rooms and bedrooms. You can highlight the style of your space and transform the entire room by adding an accent wall. Choose a shade that you think will complement your kitchen best. In this case, a very modern kitchen in black and white is accented by a bold red wall.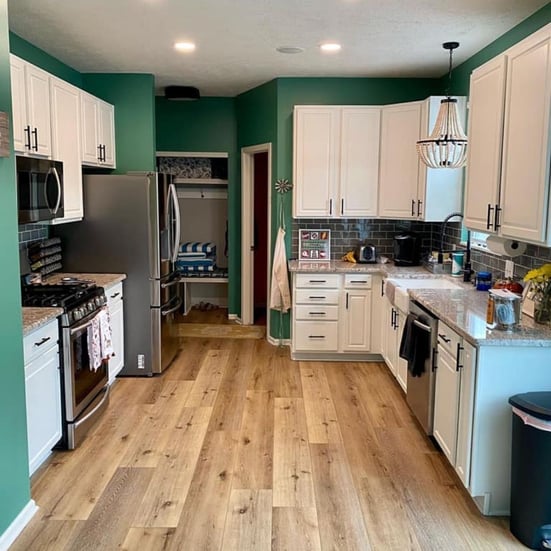 But if an accent wall doesn't make sense for your space, or you think your kitchen would be better suited by painting all walls, try a color rehaul! We love how the white cabinets stand out against beautiful green walls. The smaller kitchen space doesn't feel overwhelmed by the color—in fact, a small space is great for bold, bright colors to have an impact.
Paint Your Cabinets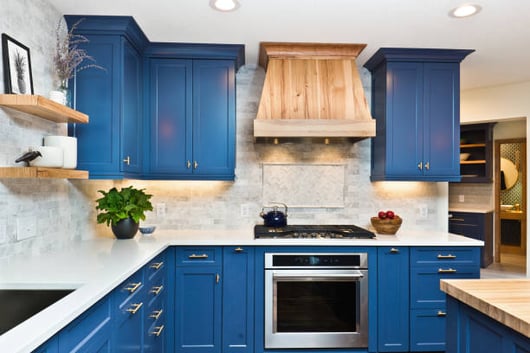 One of the best and easiest ways to bring color into your kitchen, regardless of the size and design, is to paint your kitchen cabinets. Cabinets let you dip your toes in a dramatic or bright color without compromising the rest of your look. For instance, if you have a neutral kitchen, a cool blue or teal will go with the rest of the space.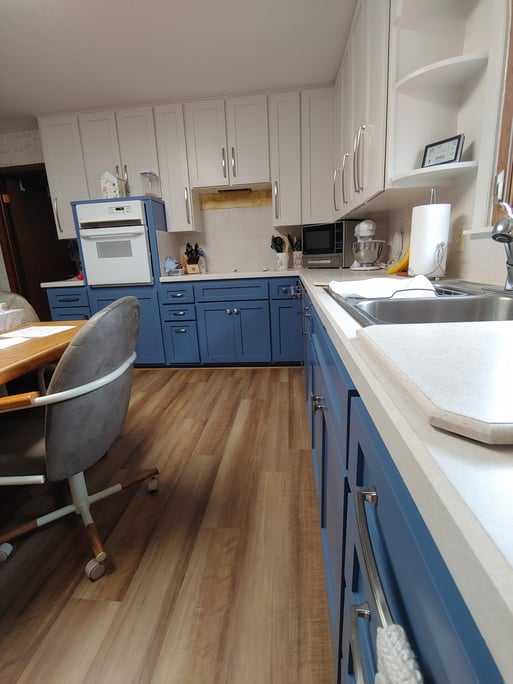 You can also split the difference and try a two-tone look in your kitchen! This lets you combine two different colors of cabinetry. It creates visual interest and draws your eye up. We see this look a lot with neutral shades, usually a darker shade on the bottom, but adding a color like blue or red is excellent for adding that dose of color you're wanting.
Paint Your Kitchen Island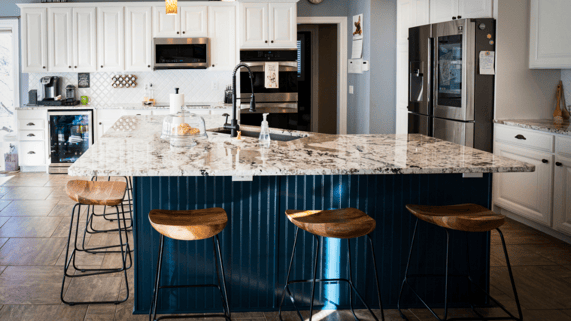 Kitchen islands are usually the focal point in your kitchen and stand out like a centerpiece. The rest of your space can remain any color you wish, but consider painting your island a completely different color for elevation and personality. This beautiful blue fits right in with the white cabinetry and oak flooring while drastically changing the look and feel of the kitchen.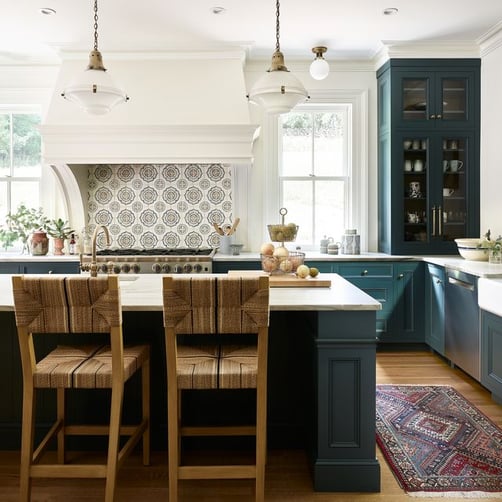 Your kitchen island doesn't have to match, but it can also match the two-tone cabinetry if you go that route. It ties the look together without being too overwhelming.
At Brush & Roll Painting, we know that home painting is a serious investment. We also believe any paint job is only as good as the prep. If you want a quality paint job that will stand the test of time, give us a call at (402) 932-9764 or schedule an estimate online.