Laminate vs Wood Kitchen Cabinets: What is the difference?
March 13, 2023 09:43 AM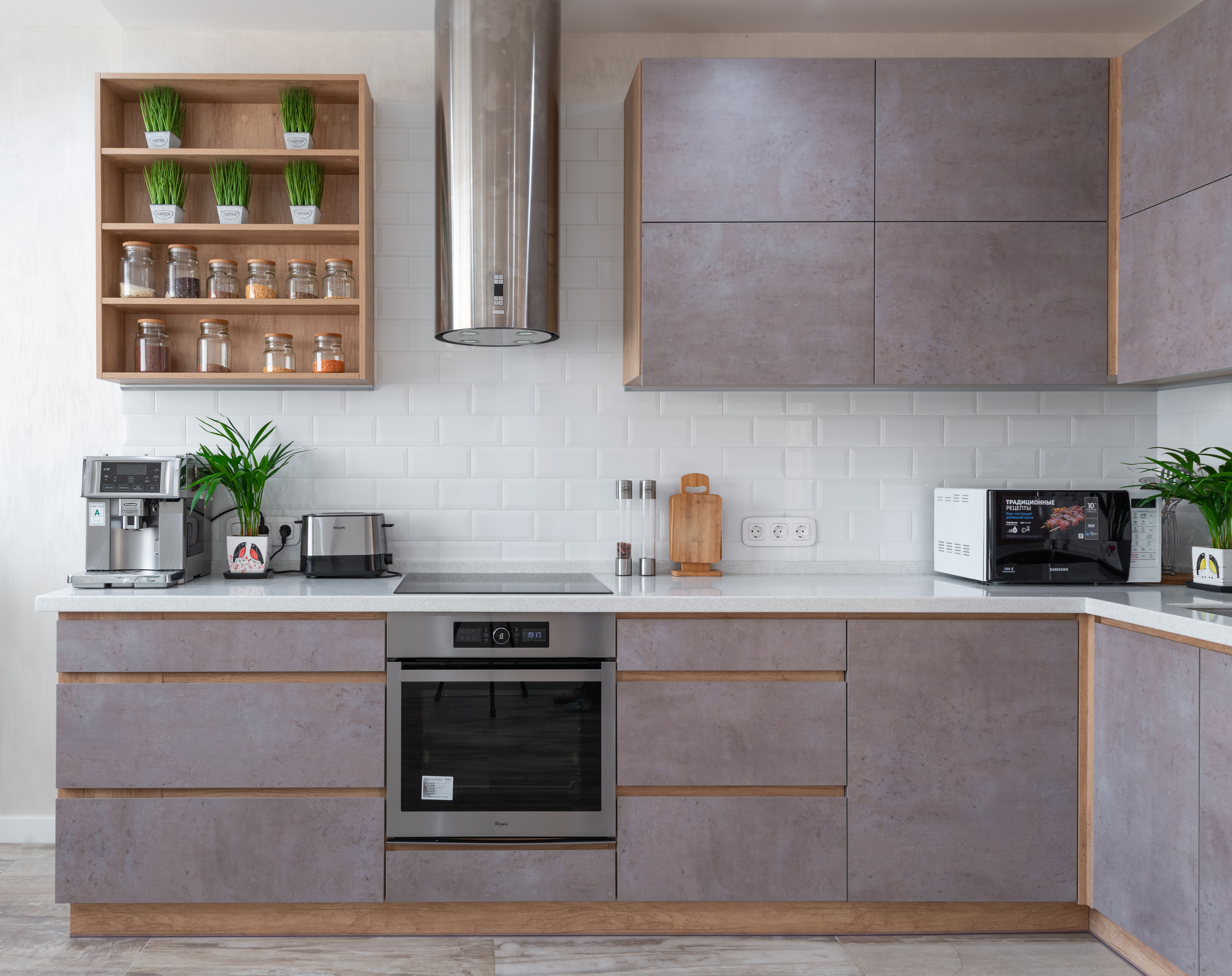 Laminate cabinets have their benefits. They are smooth and easy to clean, but their appearance might not fit your style.
For over 25 years, Brush & Roll Painting has been refinishing cabinets in Omaha, NE from all types of wood. Our work is made to last over 10 years with a strong protectant coat, the right prep work, and high-quality materials.
In this article, we will tell you all about laminate vs. wood. By reading this article you will be able to confidently decide if you should have your laminate painted.
Laminate vs. Wood
Overall, laminate is not much different from wood. Laminate "is made of a synthetic material, usually plastic, used to create a thin exterior layer on furniture or other surfaces."
In many kitchens, laminate can be found on the boxes of cabinets and the cabinet doors are solid wood. Cabinet boxes do not get as much wear and tear on them as the doors do, so they do not need as many inches of wood, to begin with.
Laminate is more cost-effective to put on cabinet boxes than wood. Laminate also does not damage from moisture like wood does, so it does not require as many repairs if that is an issue.
Refinishing Laminate vs. Wood
Refinishing laminate will be much more affordable than replacing it completely with solid wood. Laminate is smooth and durable on its own without a finish, but can be made just as durable as wood cabinets with a finish.
Painting laminate vs. wood is the same process. A good cabinet refinishing process includes prep work and high-quality products.
Everything needs to be sanded before refinishing, laminate needs to be sanded in order to eliminate its glossy top layer so the paint can stick to it. Laminate is a fragile material, so while sanding it is essential not to go overboard.
Should you refinish the laminate in your house?
Properly refinishing your laminate will prolong the life of the furniture or cabinets which will add value to you and your home.
If you are ready to refinish your laminate, we can help. Schedule an estimate on our website or call us at (402) 932-9764. We stand behind our work with a 9-year warranty that covers any natural wear and tear imperfections.
To learn more about refinishing laminate cabinets, discover the techniques to having the paint look its best on this type of material.