Top 8 Gray Exterior House Paint Colors & Ideas in Omaha, NE
September 10, 2021 11:51 AM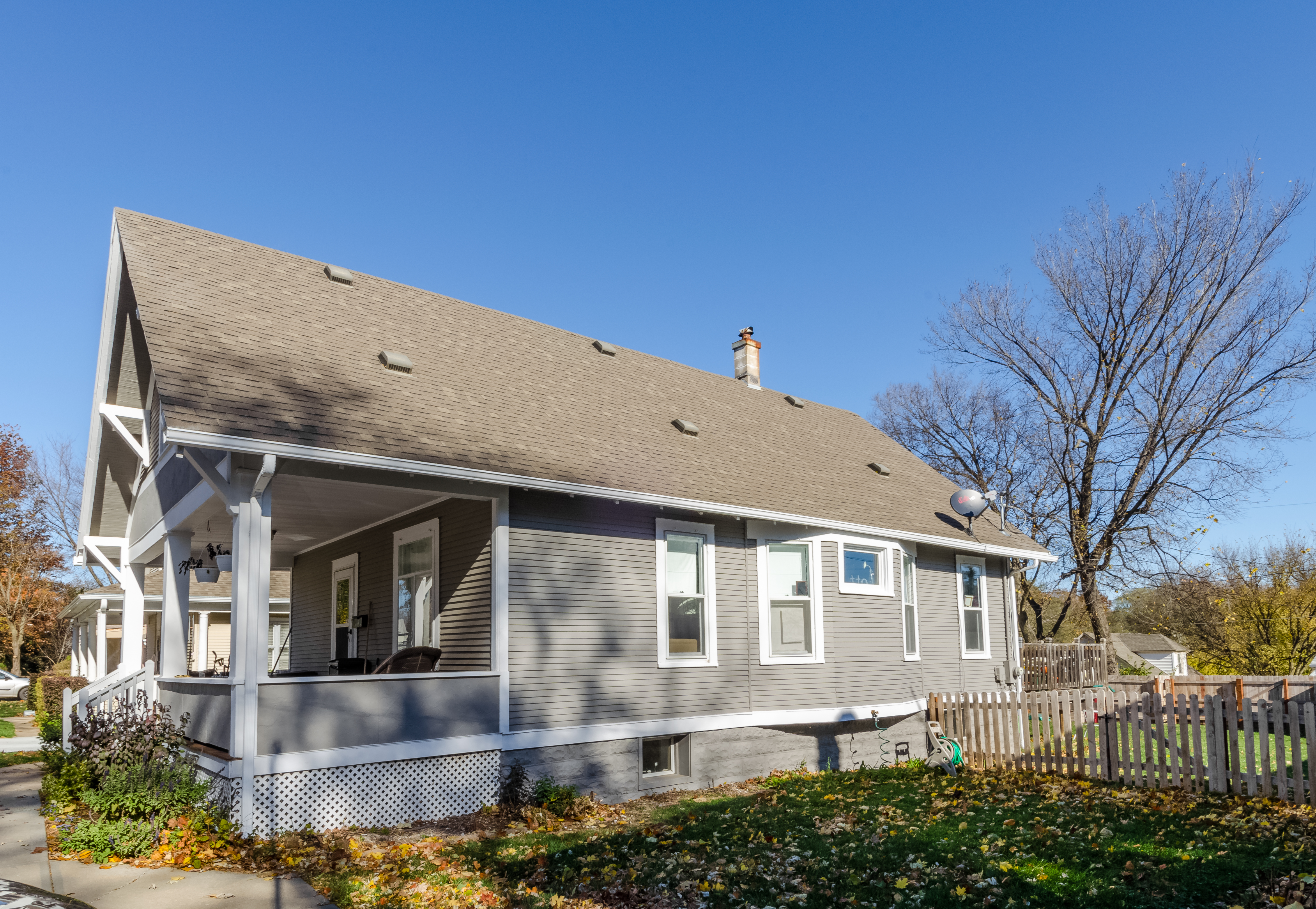 Gray is a long-time favorite neutral, and it's no wonder why—it truly does it all. Gray is edgy, versatile, classic, subtle, and trendy all at the same time. We love gray kitchen cabinets, gray interior wall colors, and gray exterior paint colors. But which one is right for your home? There's a lot to consider when picking the perfect shade of grey.
Our color experts at Brush & Roll Painting love finding the right shade for house interiors and exteriors alike. Gray adds easy curb appeal, and it's a timeless choice, so we've rounded up some of our favorite gray house exterior colors for inspiration and ideas. Read on to see which foolproof gray could be the next shade for your house!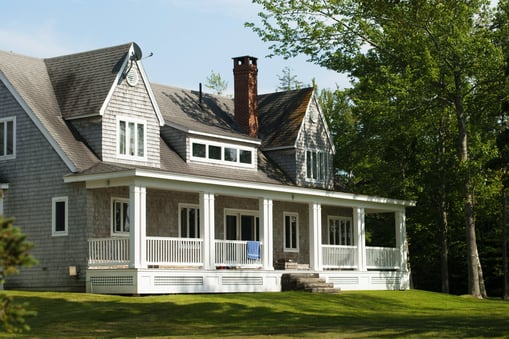 1. Benjamin Moore- Wish
Homeowners love this shade, and for good reason! Wish by Benjamin Moore is a lighter gray that pulls warm and lends itself to modern farmhouse homes as well as more contemporary facades. Wish could be considered greige, as it has yellow and gray in it. The warm, neutral feel of Wish creates a cozy, welcoming vibe.
2. Benjamin Moore- Thunder

Another warm, neutral gray, Thunder by Benjamin Moore can also pull pinkish or purple as a medium greige—like with any paint shade, this will depend on the amount of sun your home gets. Sultry and stormy, it's versatile and super easy to coordinate with additional trim shades. Everyone loves a shade that they can't go wrong working with, and Thunder is exactly that exterior paint shade.
3. Benjamin Moore- Wickham Gray

If your sensibilities lean more on the cool side, Wickham Gray by Benjamin Moore might be your best choice. This blue-green gray can pull different colors depending on the light, and it even looks icy at times. Wickham Gray is light and pretty and can look a little different depending on which colors you pair with it. The trim colors and what you paint your shutters will have an impact on any gray you choose for the facade.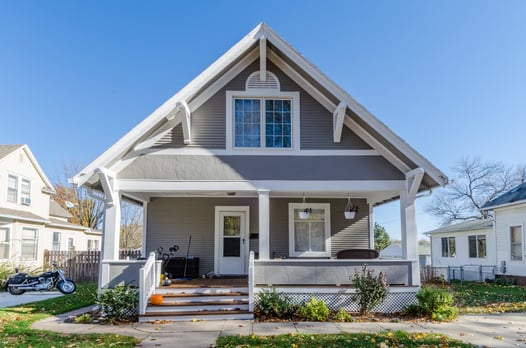 4. Benjamin Moore- Gray Owl
Light and silvery, Gray Owl is a versatile crowd-pleaser. It's one of Benjamin Moore's

most popular shades. Gray Owl can reflect light, and it's described as clean and crisp mid-tone gray with hints of green. It goes back and forth between cool and warm, so it just depends on where the light hits it and its surrounding colors.
5. Benjamin Moore- Edgecomb Gray

A favorite go-to gray, Benjamin Moore's Edgecomb Gray has almost a cult following among designers and homeowners. It's the perfect gray to add warmth because it has a bit of beige in it. Most professionals consider Edgecomb Gray to be the ideal greige shade. Edgecomb Gray goes with an off-white for trim and maintains a light and airy feel for homes.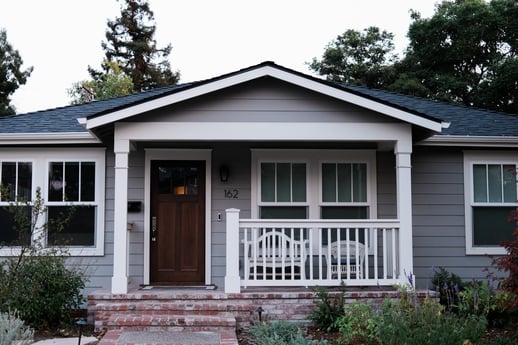 6. Benjamin Moore- Storm
Storm by Benjamin Moore is a medium gray with a major personality. All gray shades

have undertones, and Storm has cool purple undertones. This bold, sultry shade is great if you want a stronger impact than a soft gray or greige. Because of the blue-purple undertones, it looks great with opposite colors such as yellow, green, and orange.
7. Benjamin Moore- Stonington Gray

Another cool gray, Stonington Gray is elegant and gorgeous. It's a medium gray with cool blue undertones and even slightly purple in some light. It's not as icy as some other cool grays, but it's just slightly stormy. Pair with warm, soft whites like Chantilly Lace by Benjamin Moore to contrast with Stonington Gray.
8. Benjamin Moore- Revere Pewter
You can never go wrong with any of Benjamin Moore's top-selling paints, and Revere

Pewter is no exception. It's a light to mid-toned gray with warm undertones and has been popular for years for both interiors and exteriors. Revere Pewter isn't a "pure" gray so some describe it as muddy. This unique shade has warm green undertones and leans warm greige on homes and walls.
Gray is truly a chameleon color, so you can always expect them to look a little different depending on their environment. But that also means grays will match any space and its surroundings and exude versatility. They have a huge variety of undertones and are the perfect neutral for homes.
At Brush & Roll Painting, we know that home painting is a serious investment. We also believe that any paint job is only as good as the prep. If you want a quality paint job that will stand the test of time, give us a call at (402) 932-9764 or schedule an estimate online.