How to Update Kitchen Cabinets Without Replacing Them
November 10, 2021 03:01 PM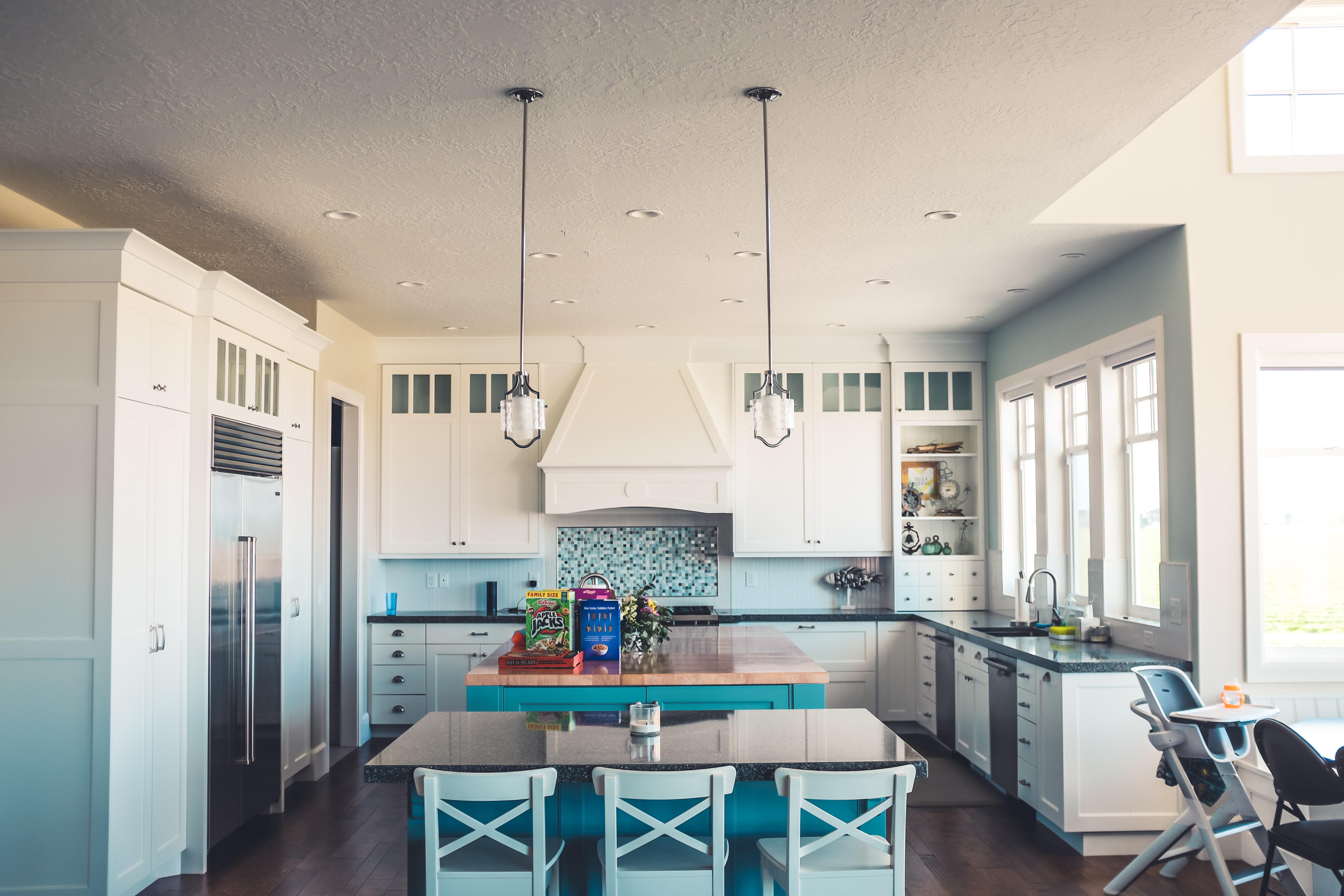 Not everyone has the time, patience, or budget to completely replace their kitchen cabinets. While it does make a big difference, replacing cabinets is a large undertaking. But, on the other hand, your kitchen cabinets have started to look dull and worn. Luckily, there are several options to give them a revamp without the need for a huge project.
Change the look of your entire kitchen with a few relatively simple updates. Our expert team at Brush & Roll Painting has been beautifying kitchens and kitchen cabinets for over 20 years. Read on to see how to update your kitchen cabinets without replacing them.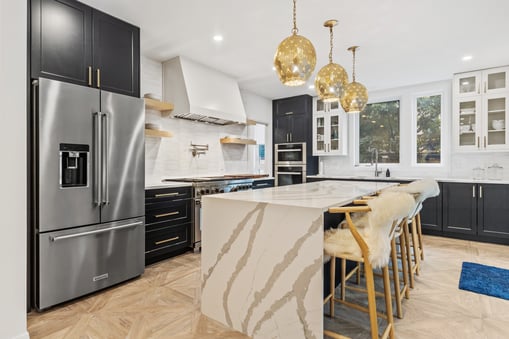 1. Try two-tone kitchen cabinets.
Aside from simply painting your kitchen cabinets, which is an excellent way to make your kitchen look like it got a complete makeover, you can try a two-toned look. More and more homeowners are taking the advice of interior designers and trying a combination of two colors for kitchen cabinets. Two-tone kitchen cabinets create visual intrigue and let you get creative with your interior design. This is one of the most popular styles of kitchen cabinet design today, and it doesn't seem to be going anywhere soon. You can opt for complementary colors or try oak wood with white cabinets. Two-tone can also refer to your kitchen island being a different color from your cabinetry.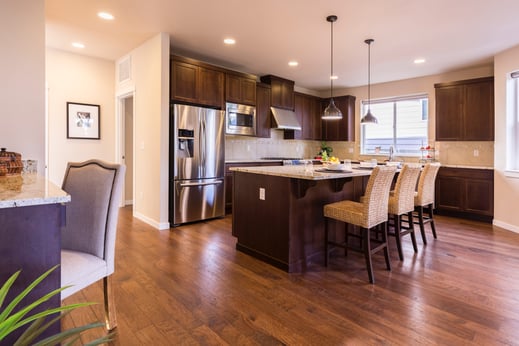 2. Stain your cabinets.
If a golden, orangey oak wood no longer suits your space or personal style, you don't have to get it painted. Instead, you can try a handsome stain that still shows the unique grain of the wood. A darker color instantly warms up your space and makes it look more current in an instant.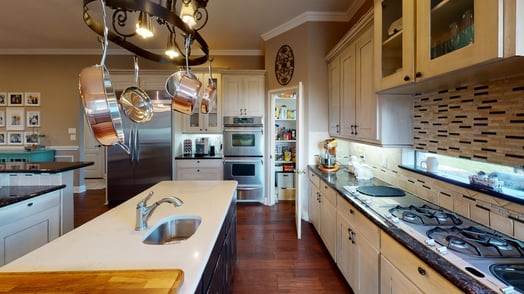 3. Paint your oak cabinets white.
A drastic upgrade that everyone seems to love is painting oak kitchen cabinets white. Some worry that oak wood cabinets look dated or are no longer their style (you can also just change up the wall color to go with oak cabinets). If you're no longer attached to honey oak wood, you may want to try white paint for a fresh, modern look. This will make your kitchen look light, airy, and bigger. Just consider your kitchen space and the amount of natural light when you choose a white paint shade for your kitchen cabinets. Before you commit to painting oak wood, read over the pros and cons of painting your oak cabinets white.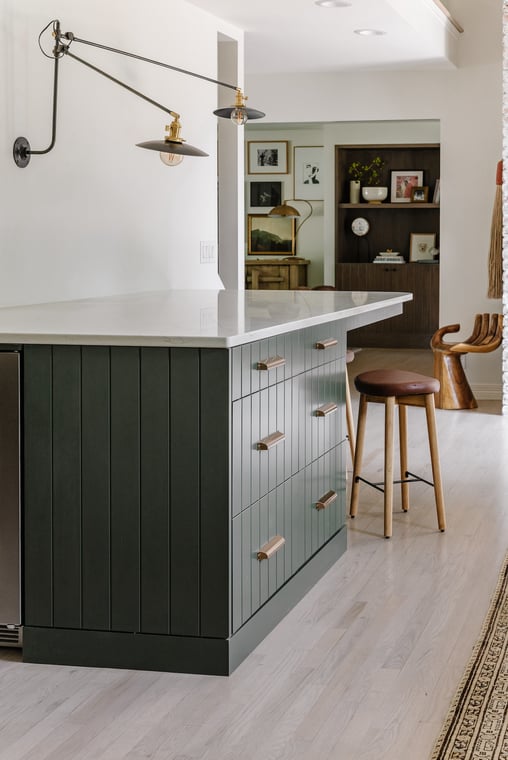 4. Update your Kitchen Island.
If your cabinets are the way you like them but something needs to change in your kitchen, try painting your kitchen island. You can choose a color that's different from the rest of your kitchen color scheme since it stands on its own. Painting your kitchen island will make the rest of your kitchen look brand new and complement the color of your cabinets better.
5. Switch out cabinet hardware.
You know how jewelry can make a plain outfit look brand new? The same works for hardware. If you've never changed up the hardware on your cabinets, consider going for new pieces. Maybe you've always wanted to try aged brass hardware or matte black? Now's the time to do it! This is pretty easy to do, and while it may seem small, it makes a big impact.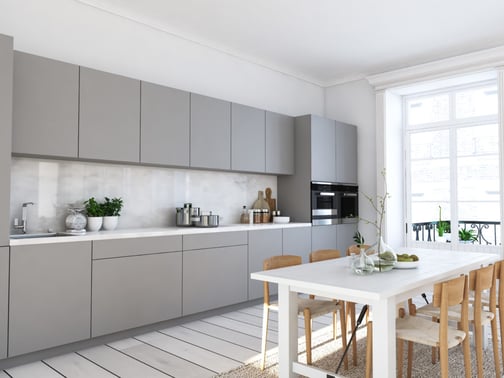 6. Paint your Cabinets Gray.
If you want to try a new color altogether, a favorite among homeowners, designers, and professionals is gray kitchen cabinets. The great thing about gray is its versatility and the number of gray shades there are to go with all styles and spaces. Choosing the right shade of gray paint for your kitchen cabinets will make a big difference based on natural light and the shade of gray you choose.
At Brush & Roll Painting, we know that home painting is a serious investment. We also believe that any paint job is only as good as the prep. If you want a quality paint job that will stand the test of time, give us a call at (402) 932-9764 or schedule an estimate online.