16 Popular Light & Neutral Exterior Paint Shades in 2023
May 24, 2023 02:38 PM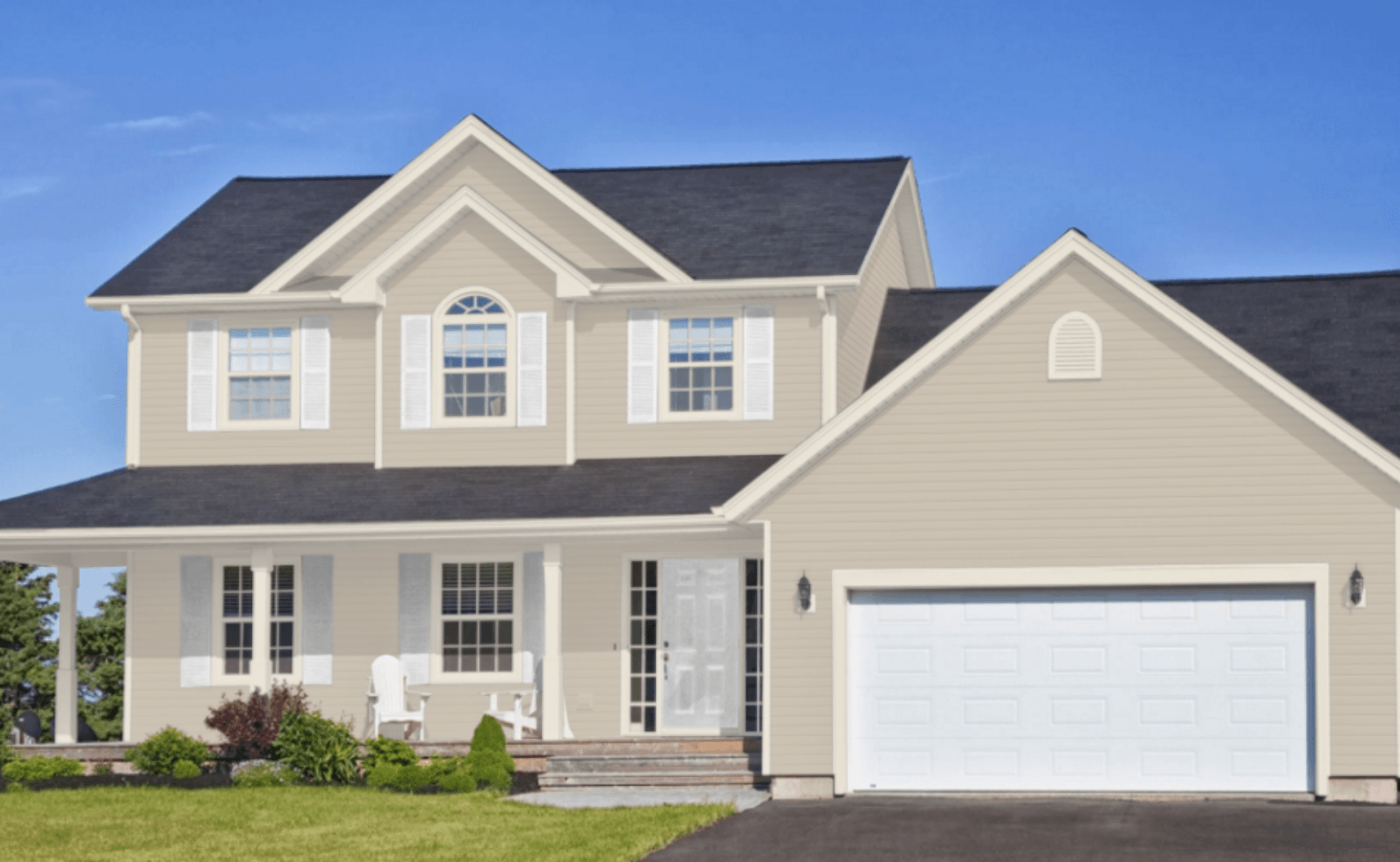 Elevate your home's exterior with the irresistible allure of light neutrals. We will reveal the 16 most sought-after paint shades for 2023. From soothing creams to sophisticated greiges, these luminous hues will infuse your home with timeless charm and create a captivating first impression.
At Brush & Roll Painting in Omaha, NE, our expertise dates back to 1996 when we first started serving homeowners. We strive to provide a great experience and a long-lasting exterior color.
*All image credit to Benjamin Moore and Sherwin Williams*
Light & Neutral Exterior Paint Colors
Colonnade Grey #SW-7641 - Sherwin Williams

Colonnade gray is on the rich, deeper side of the light neutral shades. It gives off a greige and subtle brown vibe.
2. Revere Pewter #HC-172 - Benjamin Moore

Revere Pewter by Benjamin Moore is a classic neutral shade. This hue doesn't lean too far warm or cool, as it maintains a perfect ground in the center.
3. Horizon #OC-53 - Benjamin Moore

Horizon is a fresh white-grey that is radiated with light blue undertones. This shade is intriguing and ideal for your curb appeal.
4. Snowbound #SW-7004 - Sherwin Williams

Snowbound is the perfect off-white shade. If you do not want the true, bright white and are looking for something more muted, Snowbound may be the route to take.
5. Gossamer Veil #9165 - Sherwin Williams

Along the gray side of things, Gossamer Veil is a gray hue with a mixture of warm beige.
6. White Dove #OC-17 - Benjamin Moore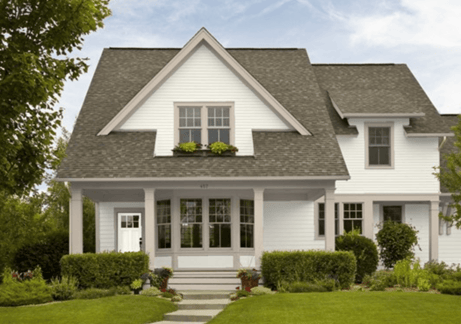 White Dove is a crisp and luminous white shade. This will connect seamlessly with a pop of color for the shutters and trim.
7. Saybrook Sage #HC-114 - Benjamin Moore

Saybrook Sage is on the riskier side of light exterior shades but will make your home stand out amongst the neighborhood. This shade is eye-catching, especially outdoors.
8. Creamy #7012 - Sherwin Williams

Creamy by Sherwin Williams is your light beige color. This color isn't too heavy on the warm tones. It maintains a vibrant and reflective look.
9. Swiss Coffee #OC-45 - Benjamin Moore

Swiss Coffee is a clean glow that will look flawless in any neighborhood if you're leaning towards a warmer side of white shades.
10. Oyster White #7637 - Sherwin Williams

Oyster White is almost a mixture of many tones. There are hints of beige, white, and slight gray.
11. Accessible Beige #SW-7036 - Sherwin Williams

Your true warm beige is Accessible Beige by Sherwin Williams. This color would complement white shutters and trim effortlessly.
12. Lazy Grey #SW-6254 - Sherwin Williams

Lazy Gray hints at undertones of blue while maintaining a gray payoff.
13. Eider White #SW-7014 - Sherwin Williams

Eider White is a go-to light gray and white combination. This shade is more muted but provides more depth than a solid gray or white.
14. Alabaster #7008 - Sherwin Williams

Alabaster is a widely used and appreciated mixture of beige and warm white. This shade will look beautiful through all seasons- from the warm summer sun to the cold winter mornings.
15. Knitting Needles #7672 - Sherwin Williams

Knitting Needles is on the darker side of the light grey spectrum. This shade would make a pop of color shine on shutters or trim or look classic with black or white.
16. Winter Ice #866 - Benjamin Moore


Winter Ice is a calm glow of light blue. This shade would pair beautifully with white or black shutters and trim.
Picking a shade of paint for your home's exterior may seem like an overwhelming task, but hopefully, these 16 light and neutral shades have provided you with the inspiration and confidence to make the right choice for you!
If you're having trouble picturing the shade on your home, use an online color tool. Our favorites are Sherwin Williams and Benjamin Moore. These can give you a good idea of what the color might look like. From there you can get swatches to hold the colors up to the exterior of your home and determine which looks best for your home.
Residential exterior painting is more than the color and curb appeal. The prep work is a major factor in the work that goes into a durable job. Since 1996, Brush & Roll Painting has had a thorough proven exterior prep and painting process that promises lasting results.
Next, learn about the differences between low-quality and high-quality exterior paint. Paint is more than the shade (which can be color matched to any product). All paint companies carry some form of low to high-quality paint products. Without knowledge of each of these, you may risk the lasting and fade-resistant results that exterior paint can have.